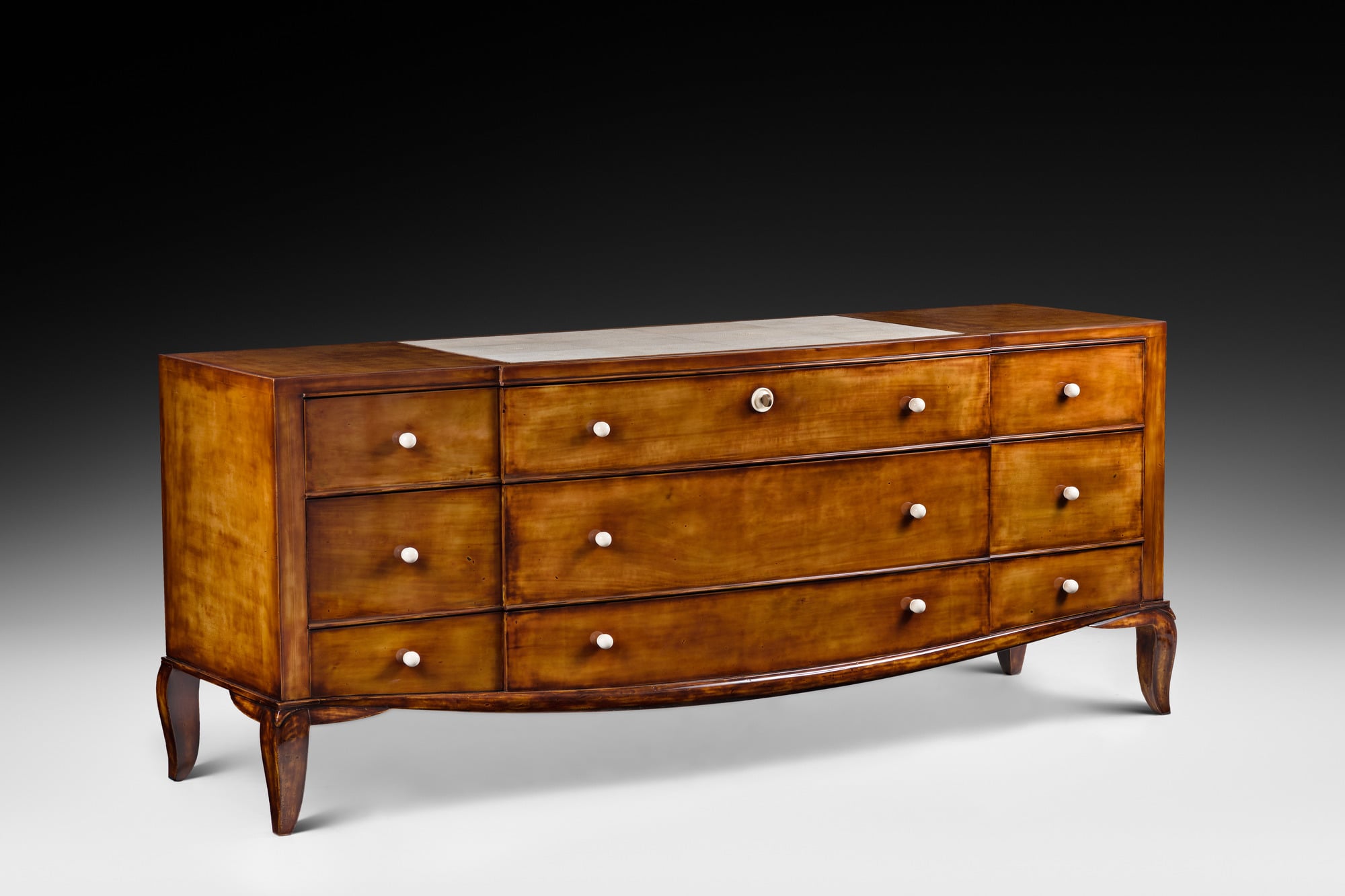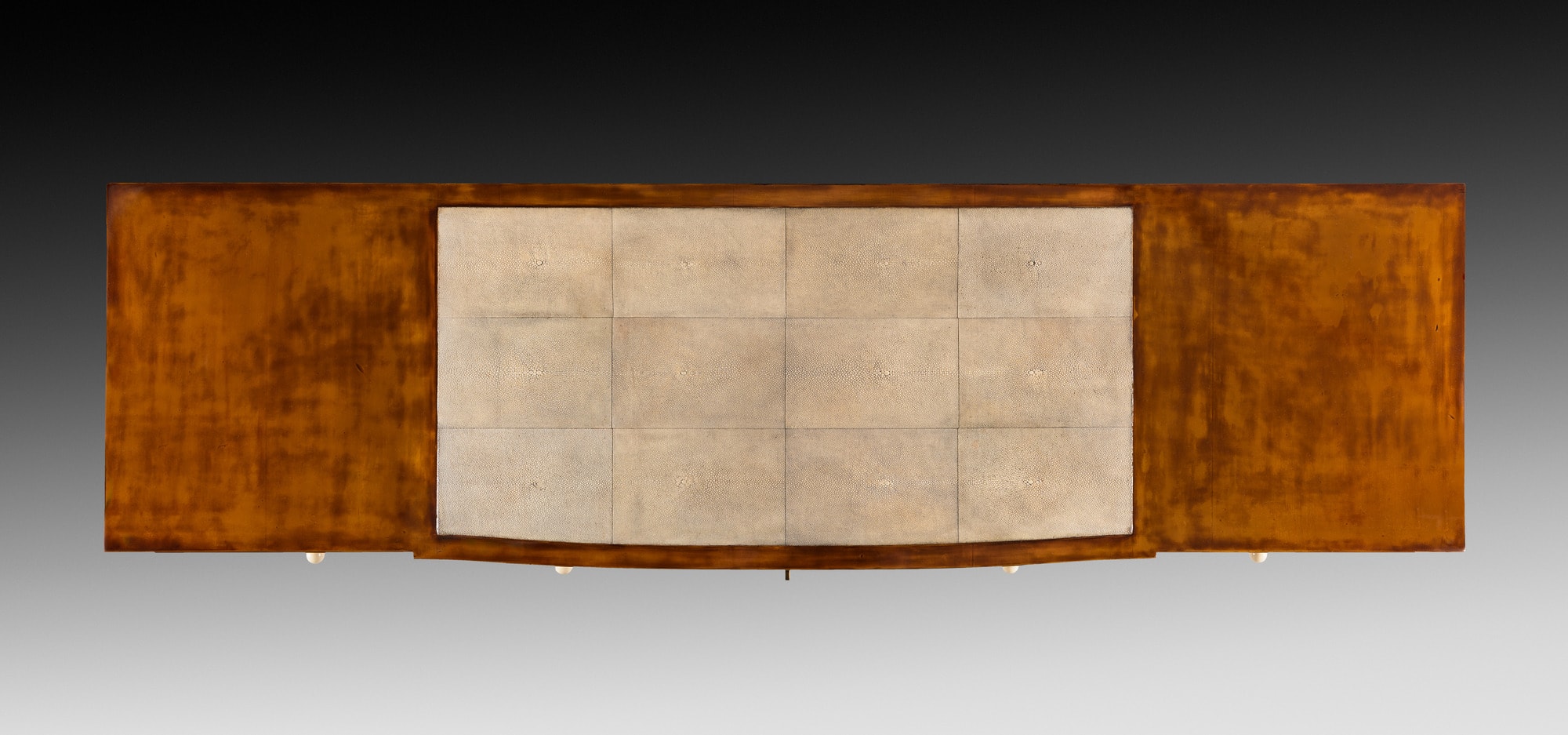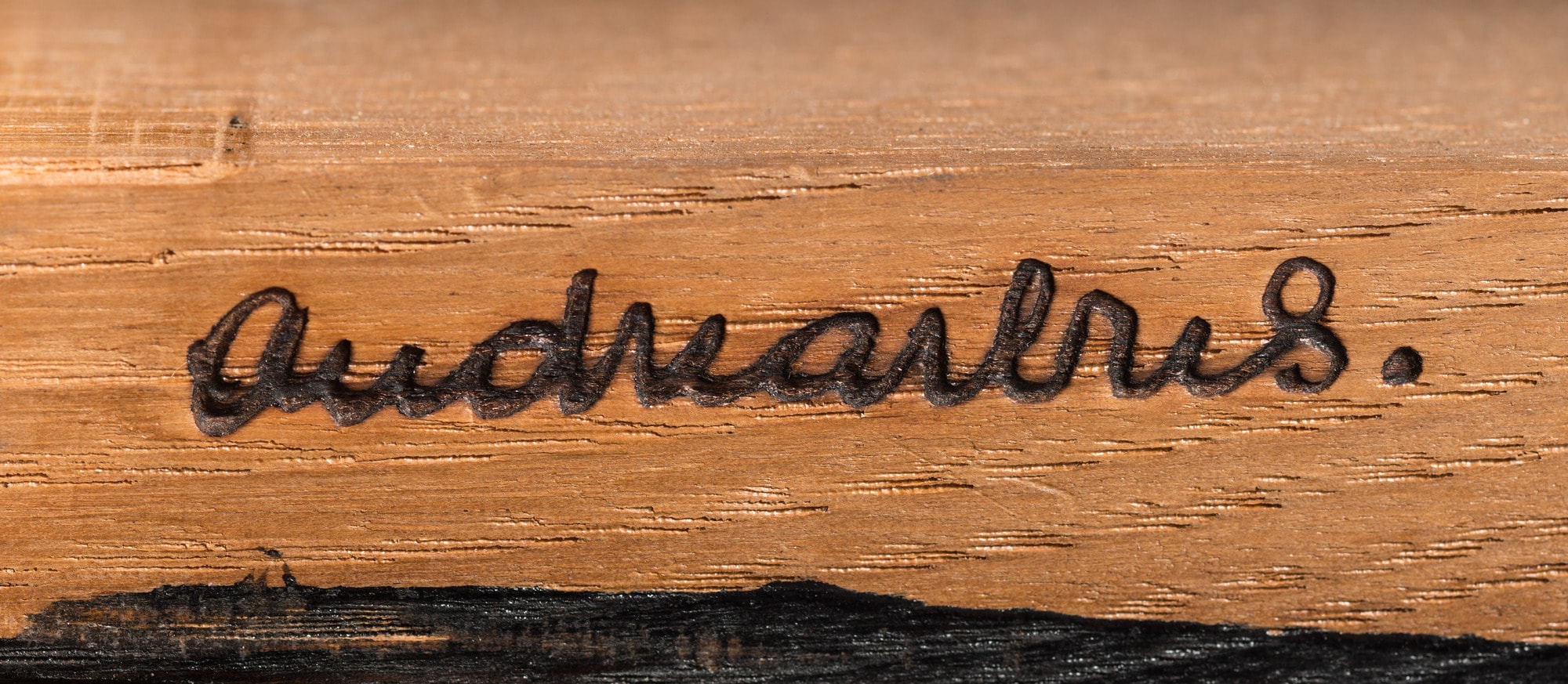 Rare 'pantalonniere' chest of drawers
André Arbus (1903-1969)
Sold
Rare 'pantalonniere' chest of drawers - Sold
Circa 1936-1937
This quadrangular chest of drawers has three rows of three drawers at the front edged with half-rings, a low, smooth central band and curved legs that extend beyond the central body of the piece. It is completely coated with cloudy chamois-coloured Chinese lacquer and the original square section of shagreen still ornaments the surface. As it is in a perfect state the shagreen has simply been cleaned. The twelve spherical handles and keyhole are made of galalith, and the key is original.
Height 70 cm (27 1⁄2 in)
Width 167 cm (65 3⁄4 in)
Depth 49 cm (19 1⁄4 in)
This chest of drawers takes part of a China lacquer furniture ordered by Mister Vialle to André Arbus in December 1936 for his residence in Albi, France. The furniture has been delivered in April 1937.
Share: