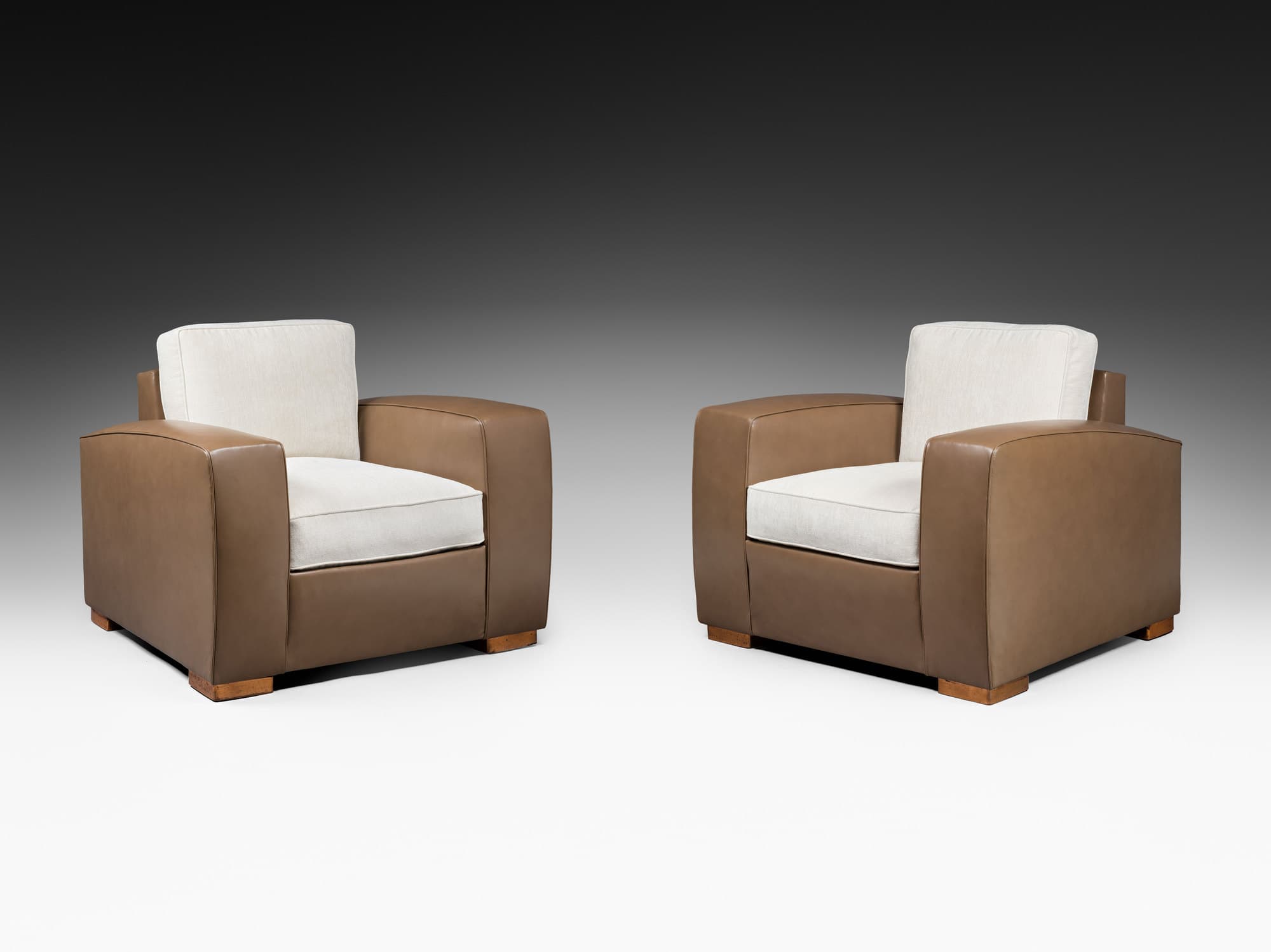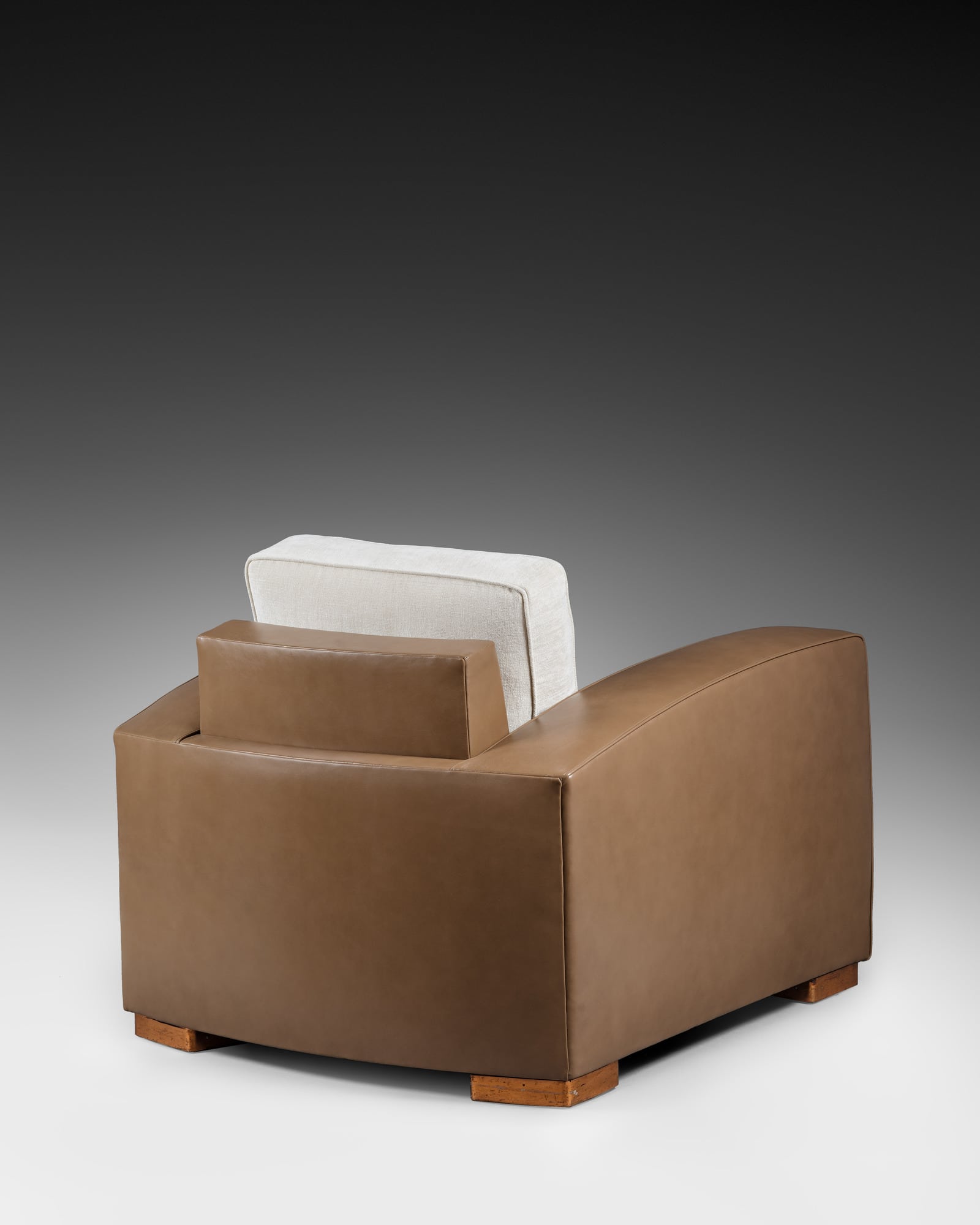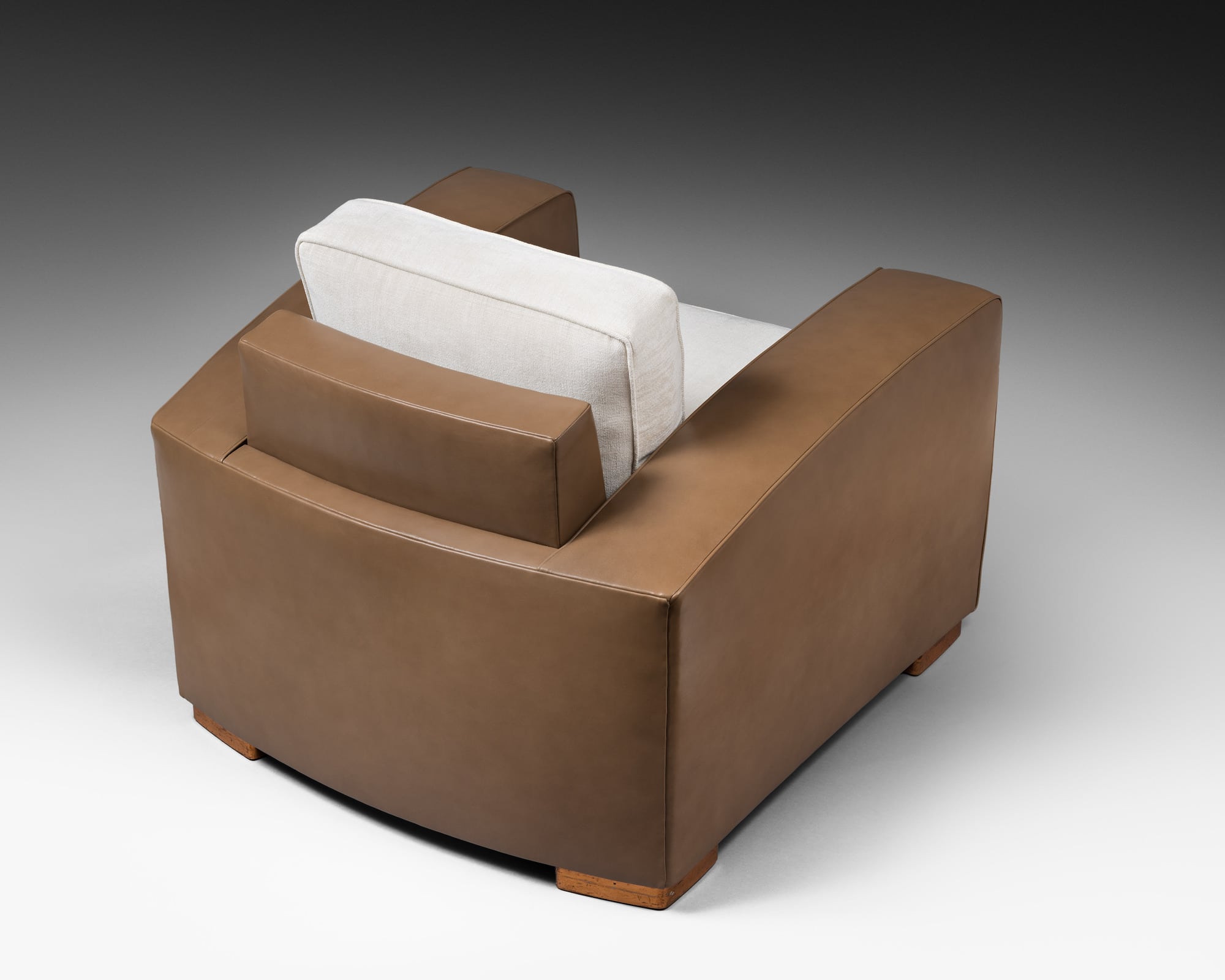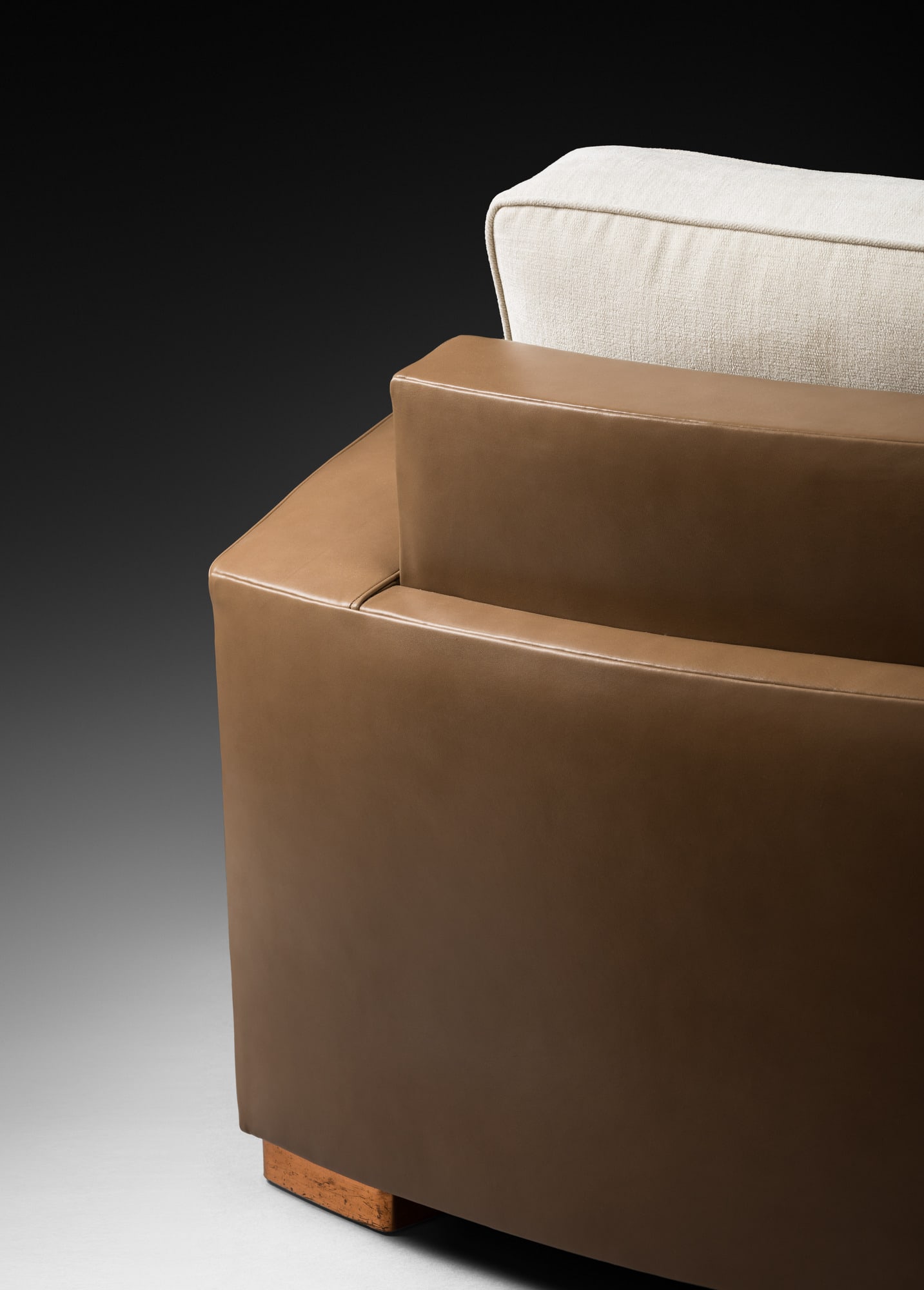 Rare pair of armchairs
Paul Dupré-Lafon (1900-1971)
Sold
Rare pair of armchairs
1935
Rare pair of armchairs composed of feets in solid oak surrounded with thick copper. Structure made up of beech-tree. These armchairs were restored in a traditional way with horsehair and metal springs. Afterward, they were covered with a leather of young cow, tinted in beige (taupe), skated finish and pillows in feathers were covered with a fabric in a velvet woolen sheet.
Height 80 cm (31 1⁄2 in)
Width 95 cm (37 1⁄2 in)
Depth 89 cm (35 in)
A certificate of authenticity issued by the rightholder of Paul Dupré-Lafon: Laure Tinel Dupré- Lafon, goes along with this piece.
Share: