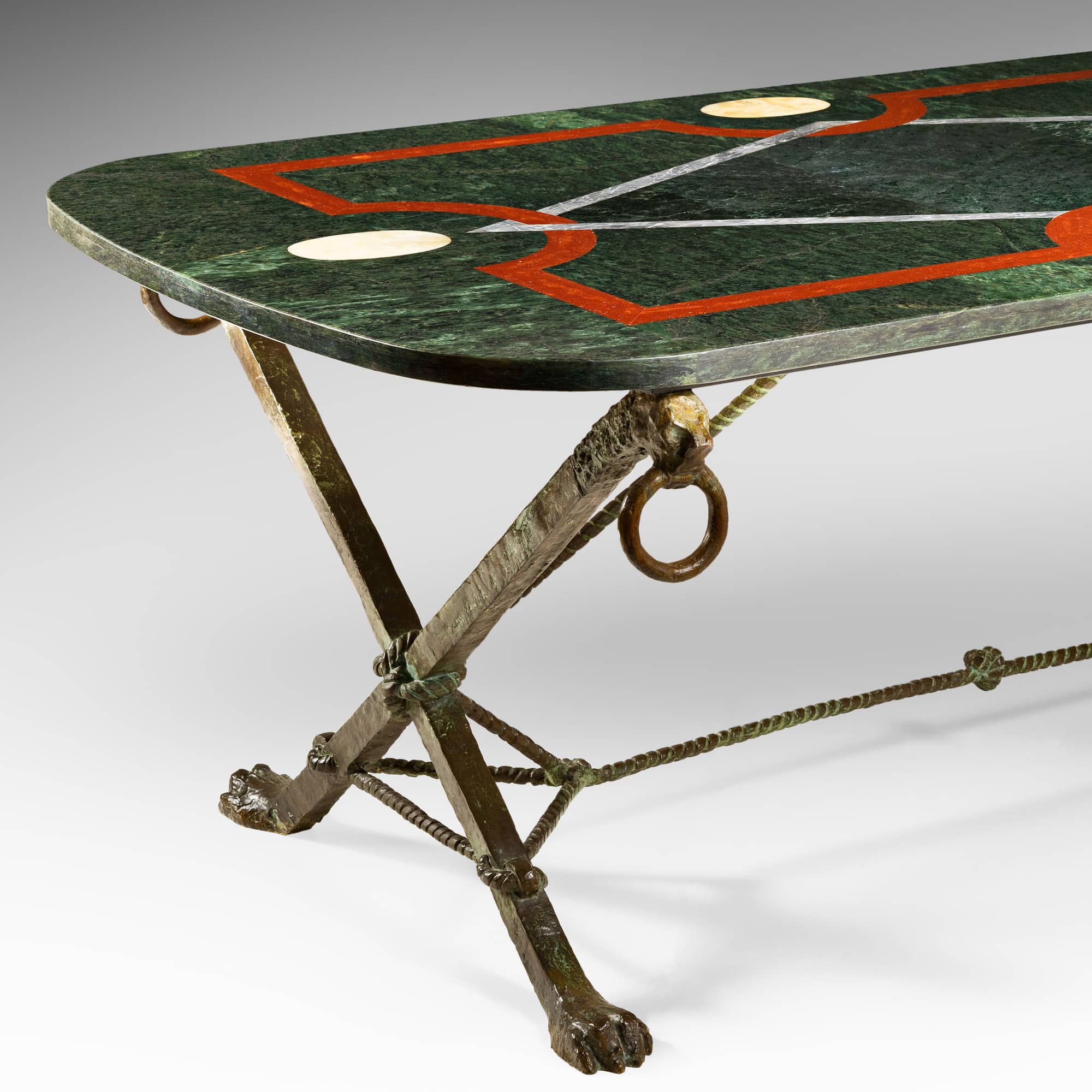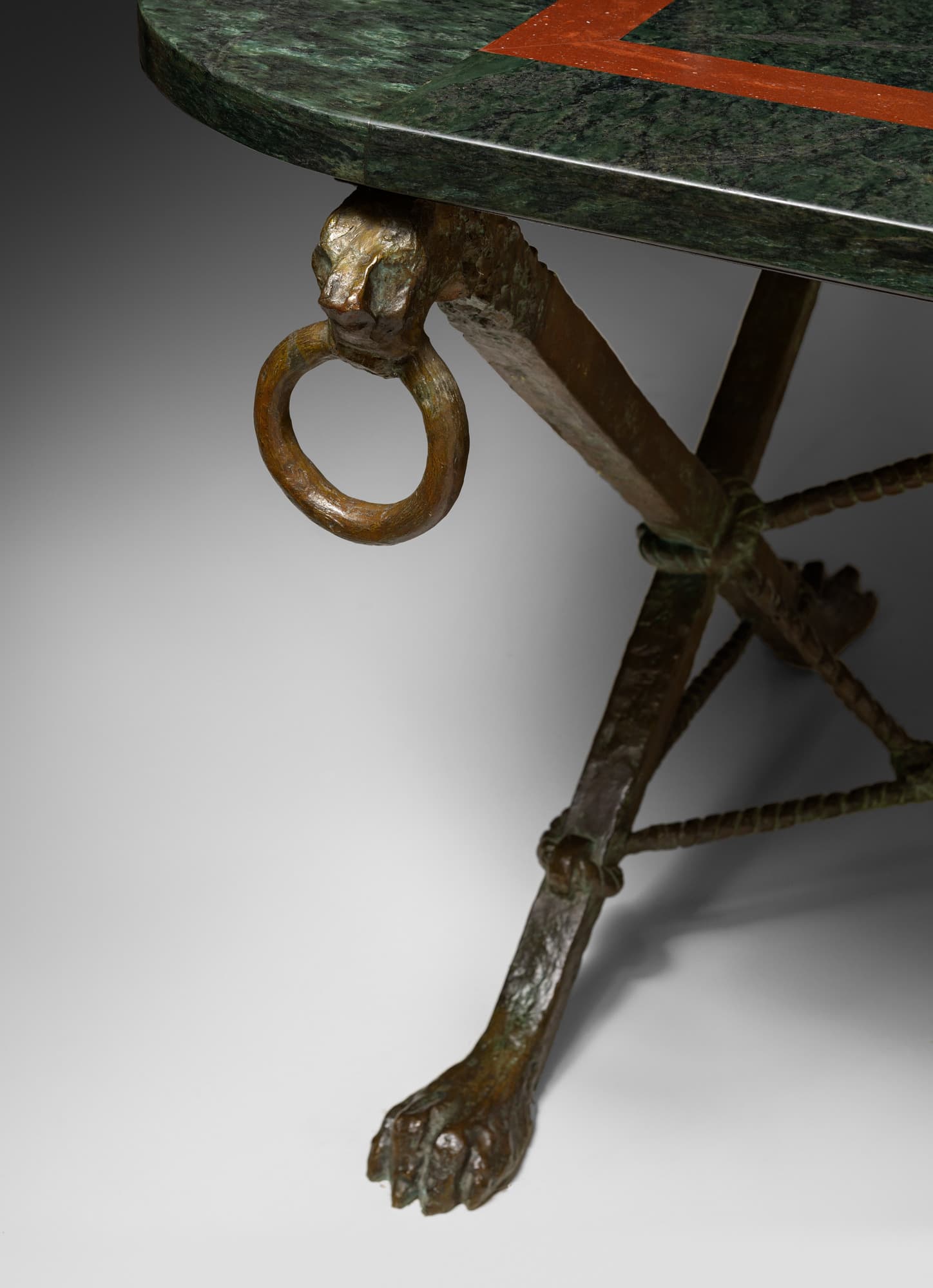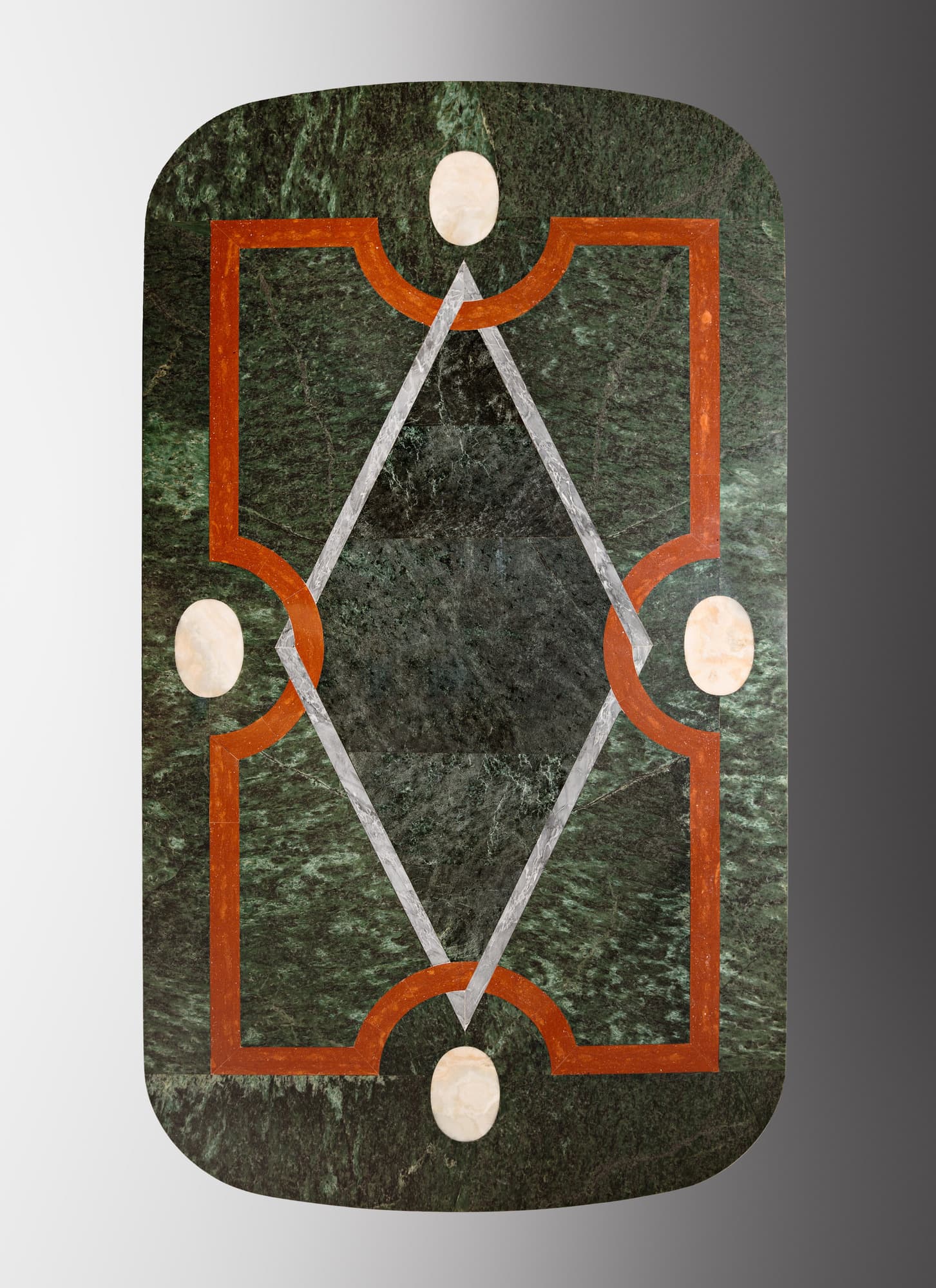 Rare and important table
André Arbus (1903-1969)
Sold
Rare and important table
1964
The rectangular table top with rounded corners is in dark green marble decorated with neoclassical style marble marquetry in red, white and blue that is typical of André Arbus' work. The same motifs are found on his other marquetry and lacquer pieces, and in his carpet designs. This magnificent original table top sits on its original bronze base which has an antique patina. This base is made of two irregular Xs joined by a crosspiece that resembles a rope. Each X has an animal's head with a ring in its mouth at the top and lions' paws at the bottom.
Height 75 cm (29 1⁄2 in)
Length 201 cm (79 in)
Width 113 cm (44 1⁄2 in)
The Susse Foundry has confirmed that they only cast one of these table bases.
The foundry's archives show that this cast was ordered in October 1962 and invoiced the 5 January 1963 with the patina described as 'antique sanded green'.
In view of the correspondence between the photographs and the fabrication dates, the Chastel- Maréchal Gallery has concluded that the table they are presenting was produced by Susse in 1962-63. The Susse Foundry has been consulted and has made no objection to this attribution.
Provenance :
This table was made on commission for a residence in Saint-Nom-La Bretèche, near Paris. The owner later left France for the United States taking the table with him.
Share: