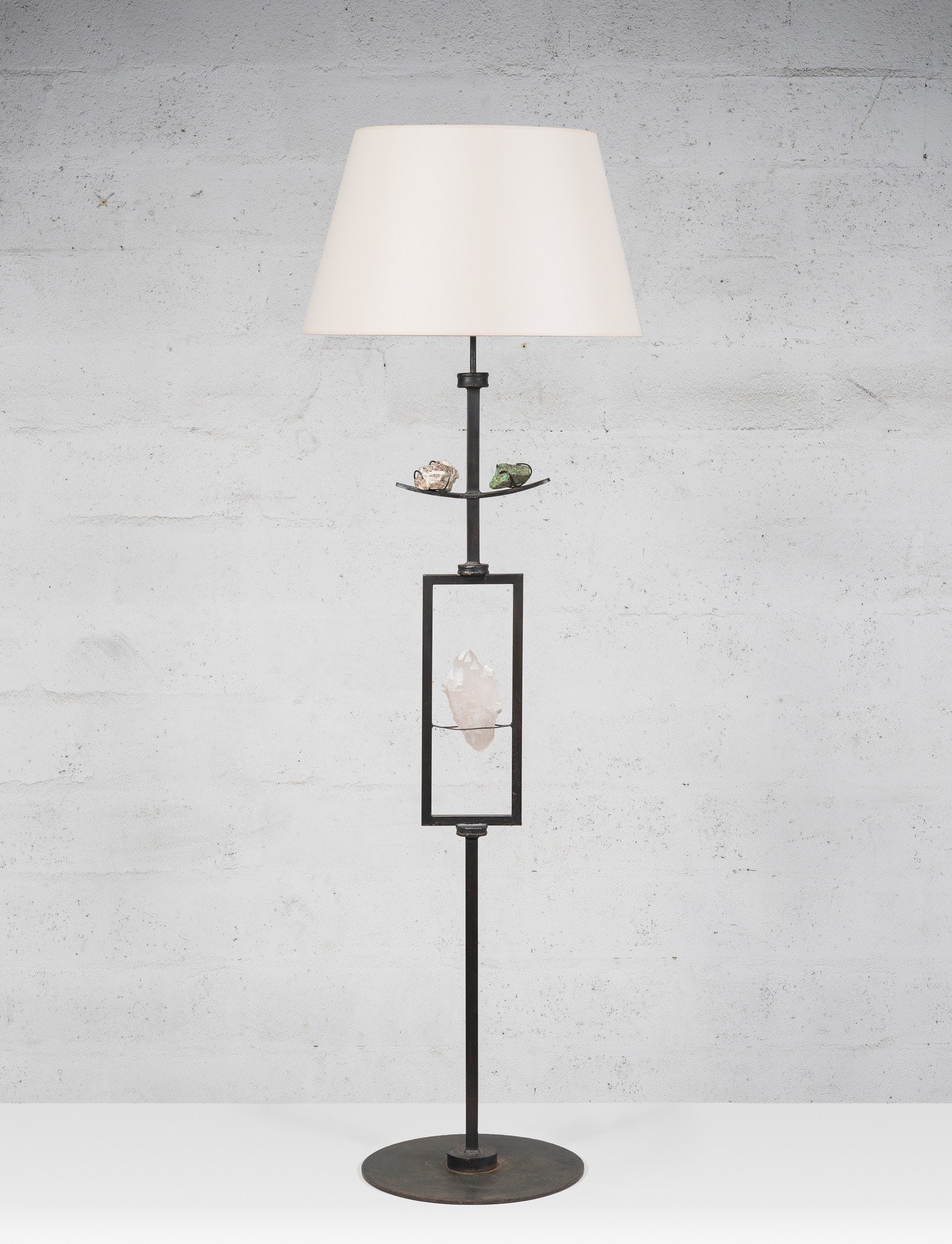 Marc Nicolas Du Plantier, Rare floor lamp
Marc Nicolas Du Plantier (1901- 1975)
Sold
Rare floor lamp (sold)
first half of the 60's
Blackened metal structure and semi-precious gemstones. Signed 'M Duplantier' on the low strut of the frame.
Height 180 cm (70 3⁄4 in) - Diameter of the base 45 cm (17 3⁄4 in).
Provenance :
- Mr. H.'s collection (1931-2012 - well-known family of brewers since 1965, East of France) ; composed originally by two floor lamps by Marc Nicolas Du Plantier, illustrated p.292 in the artist's monograph. In Mr. H's estate a lot of invoices issued by galerie de la Présidence or by Artcurial has been found. In addtion, this collector's interior had 18th Century pieces, so, these floorlamps found easily their place in this decor.
Literature :
- "Marc Du Plantier", Yves Badetz, éd. Norma, Paris, 2010, pp. 292 et 334 for similar model ; pp. 301, 354, 359 for interiors where a floor lamp in the same style is on display.
Share: