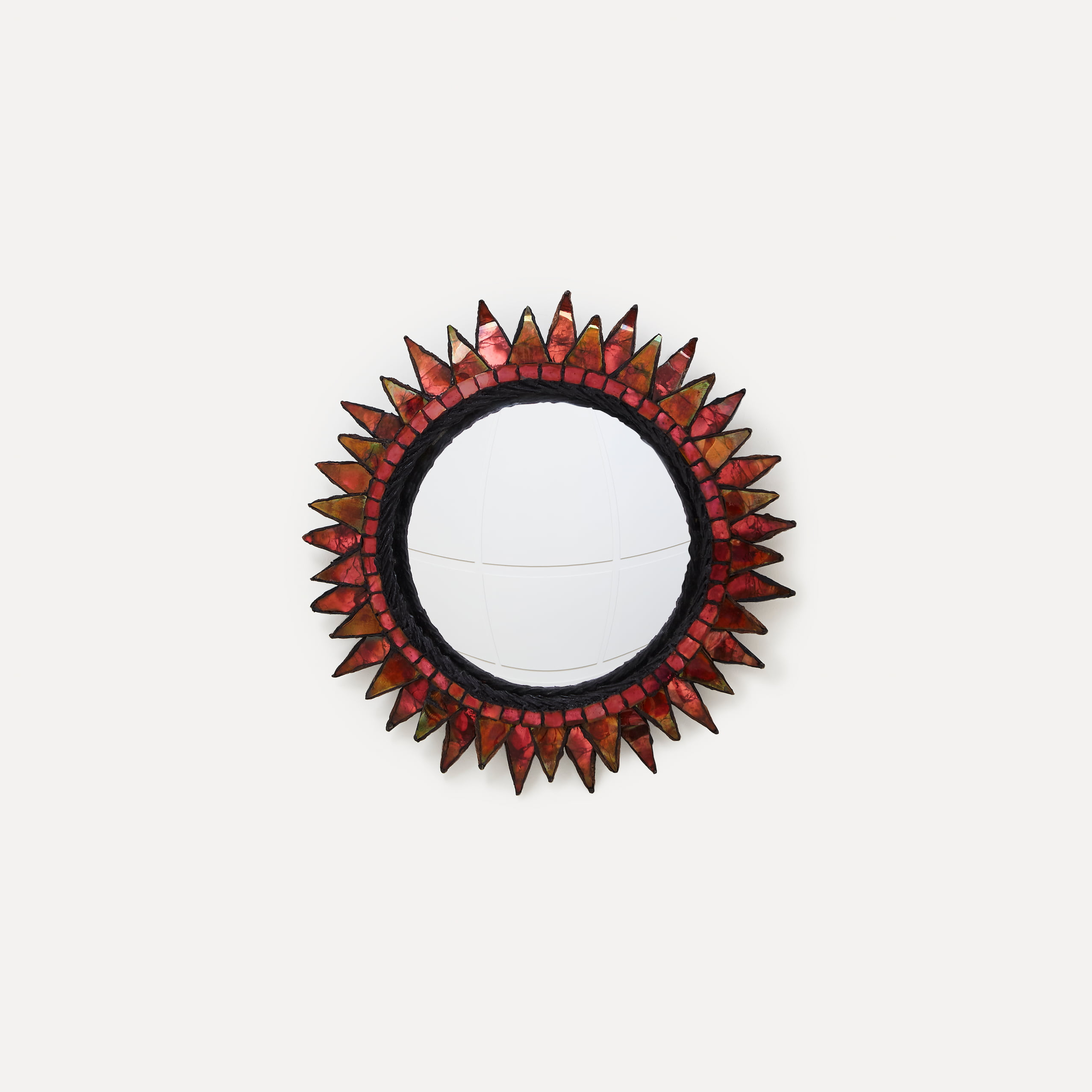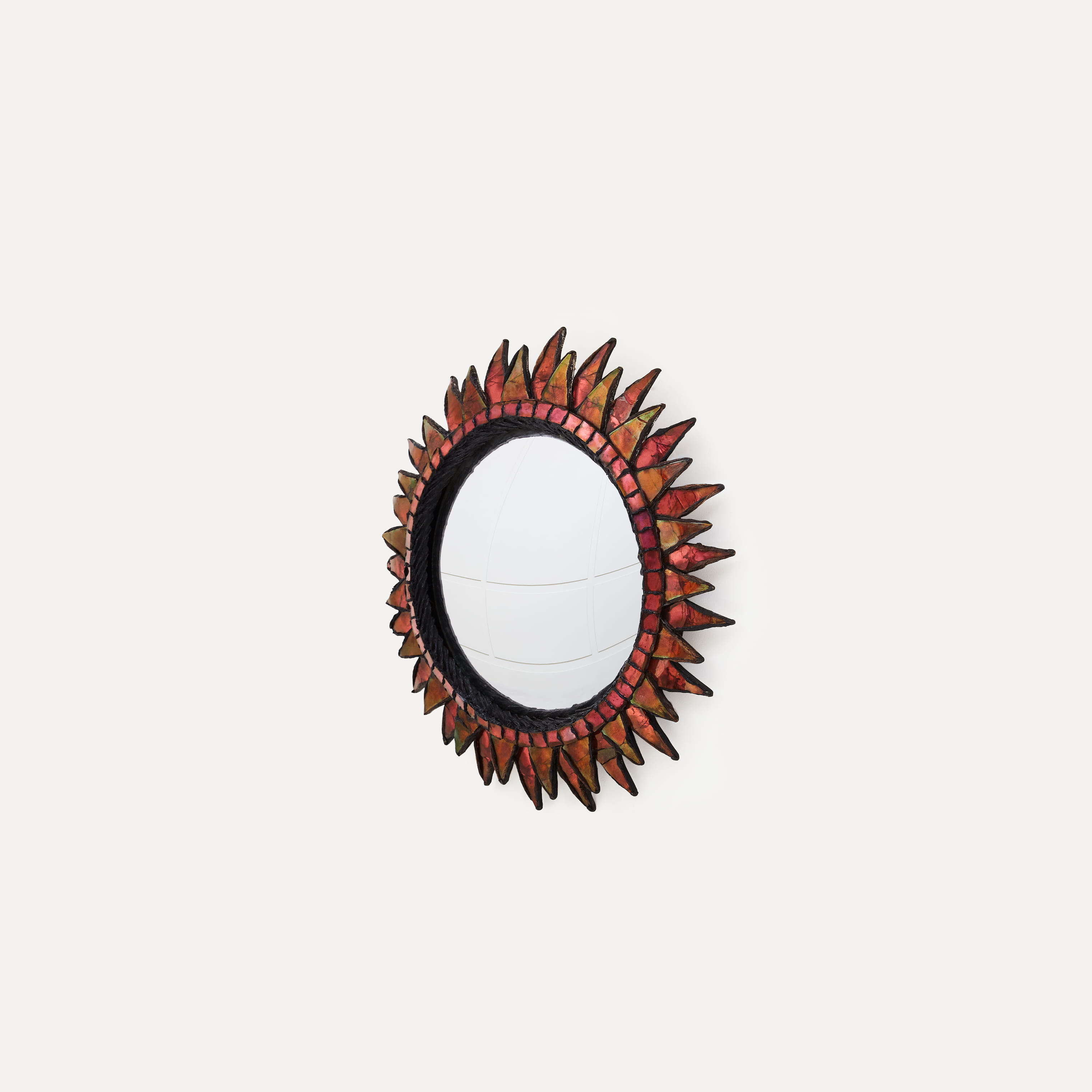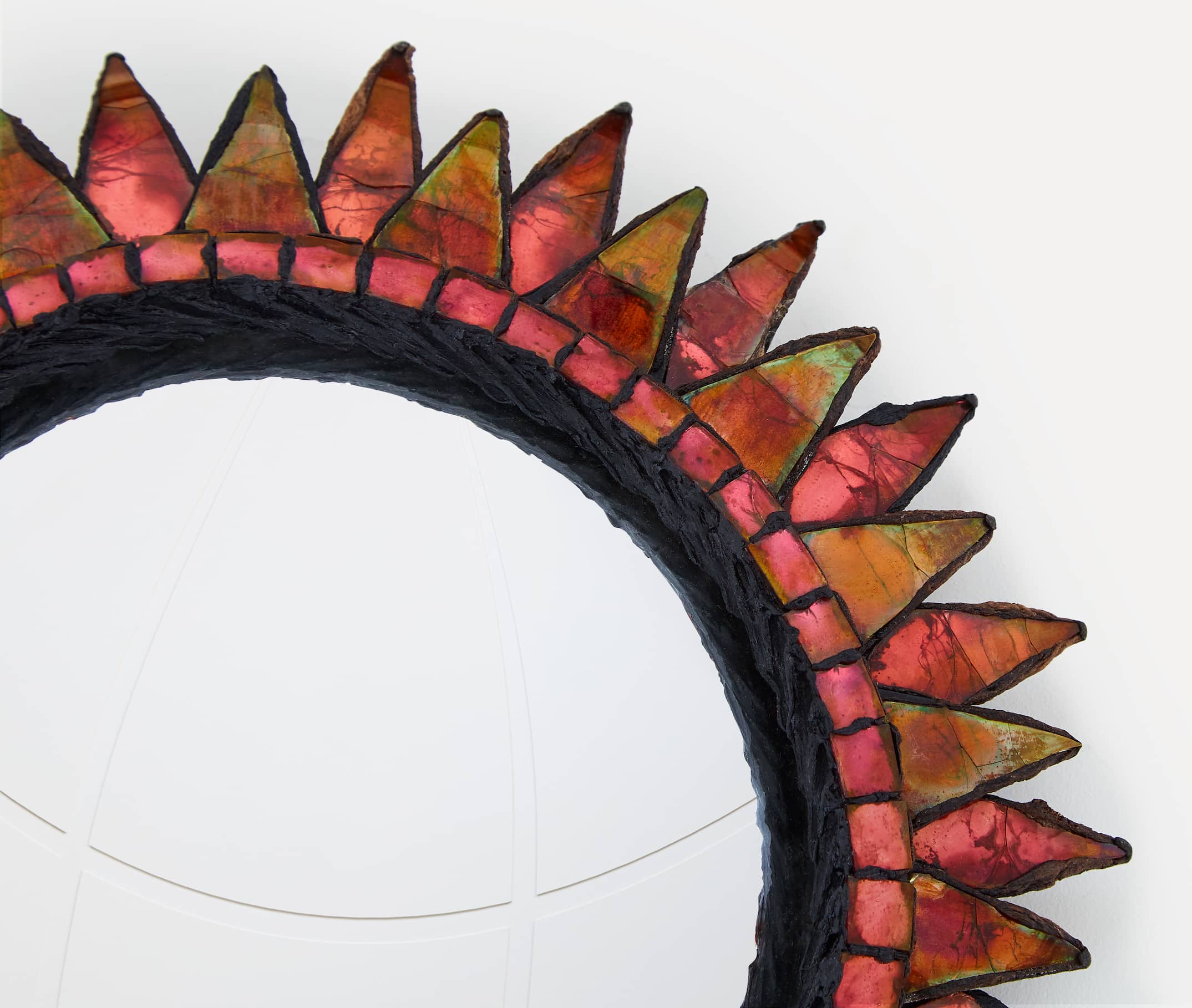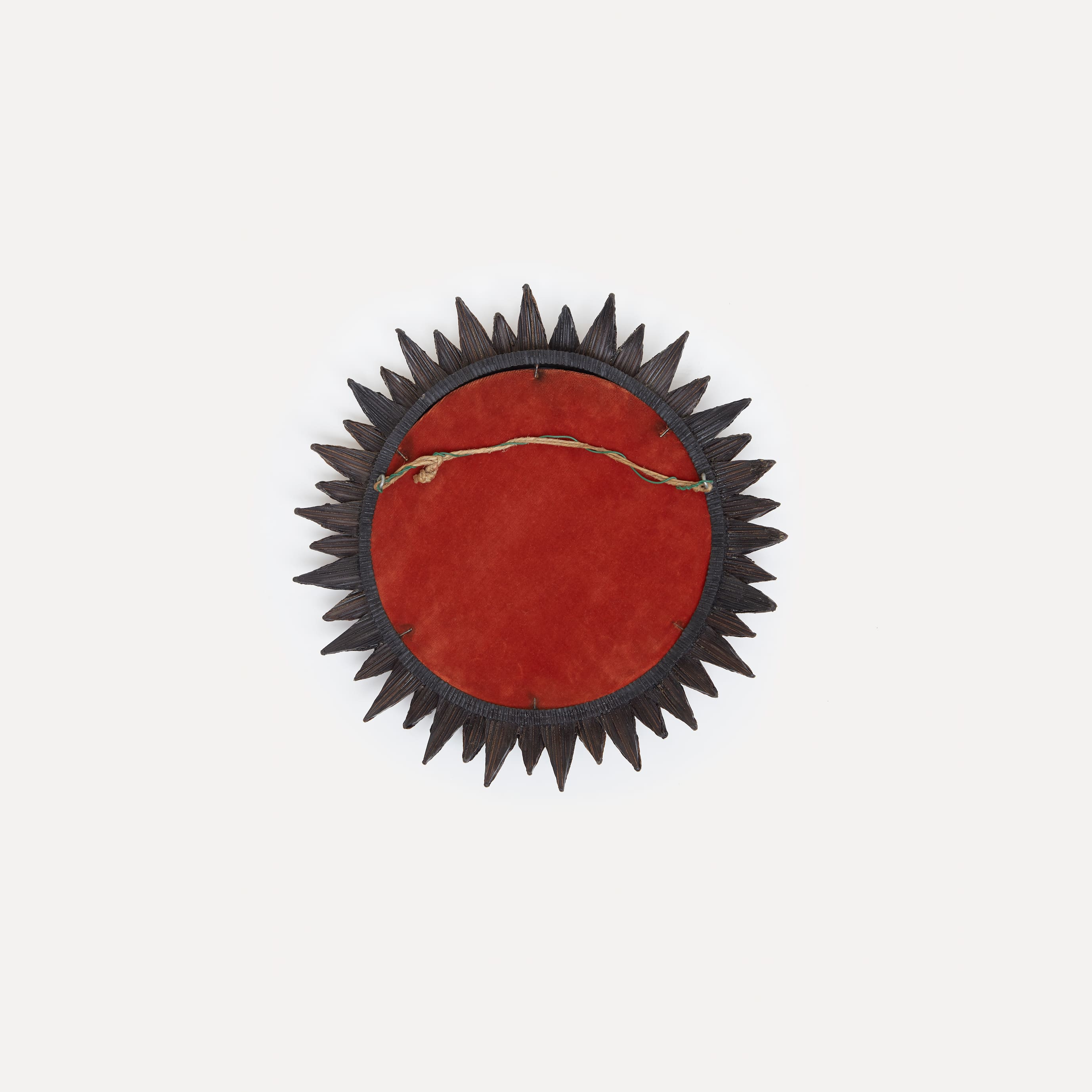 Line Vautrin, «Soleil à pointes» mirror
Line Vautrin (1913 - 1997)
«Soleil à pointes» mirror
circa 1954
Mirror with, outward, a ring composed of black talosel points inlaid with red mirrors. The central part presents a double black talosel ring, striated and inlaid with square red mirrors. The back of the mirror is entirely striated.
Diameter : 32 cm (12 ½ in)
Provenance :
Private collection, Paris, France.
Literature :
- «Line Vautrin, Miroirs»,P. Mauriès, éd. Galerie Chastel-Maréchal, Paris, 2004, pp. 76-77.
- Archives Line Vautrin
Share: