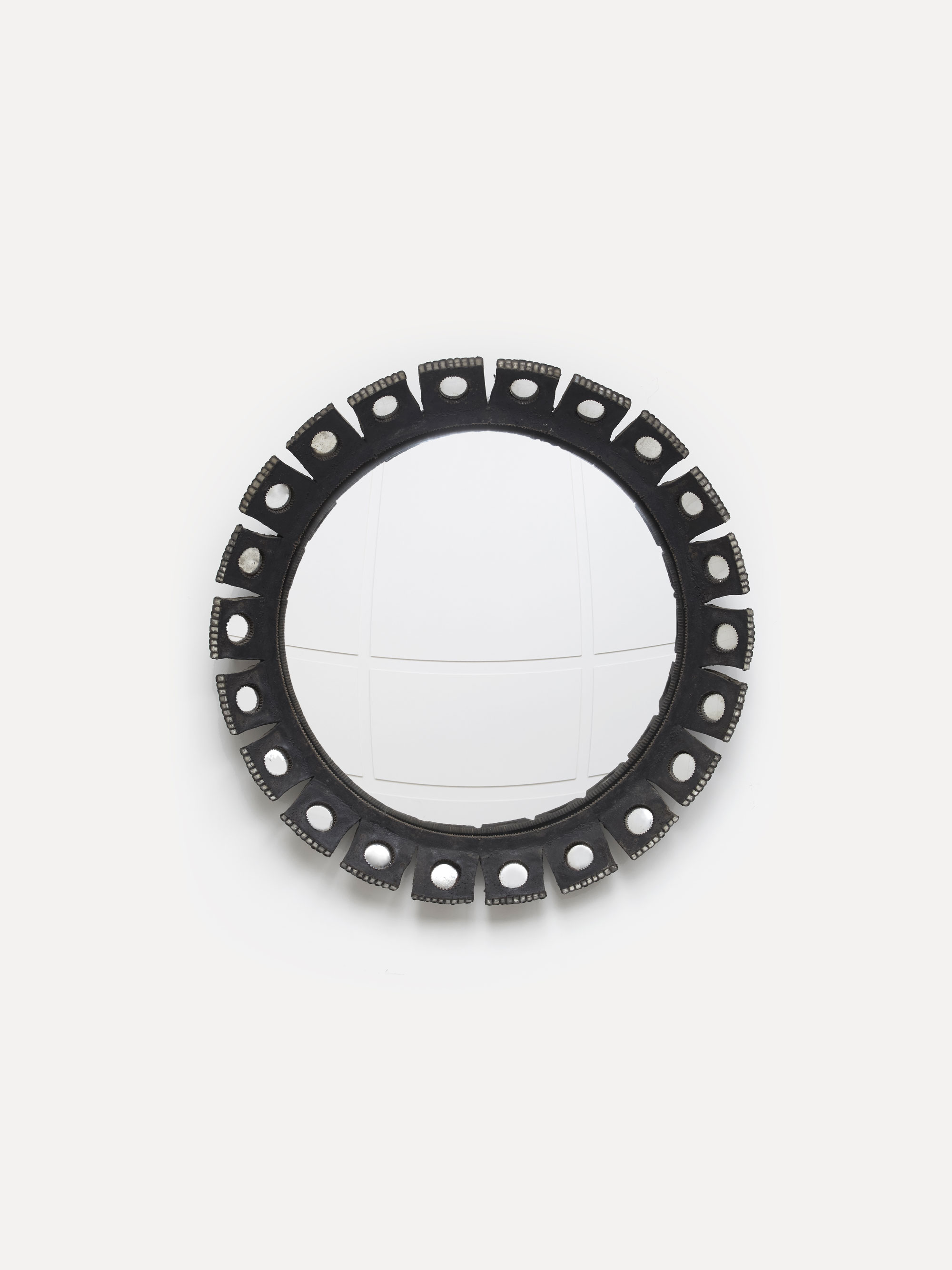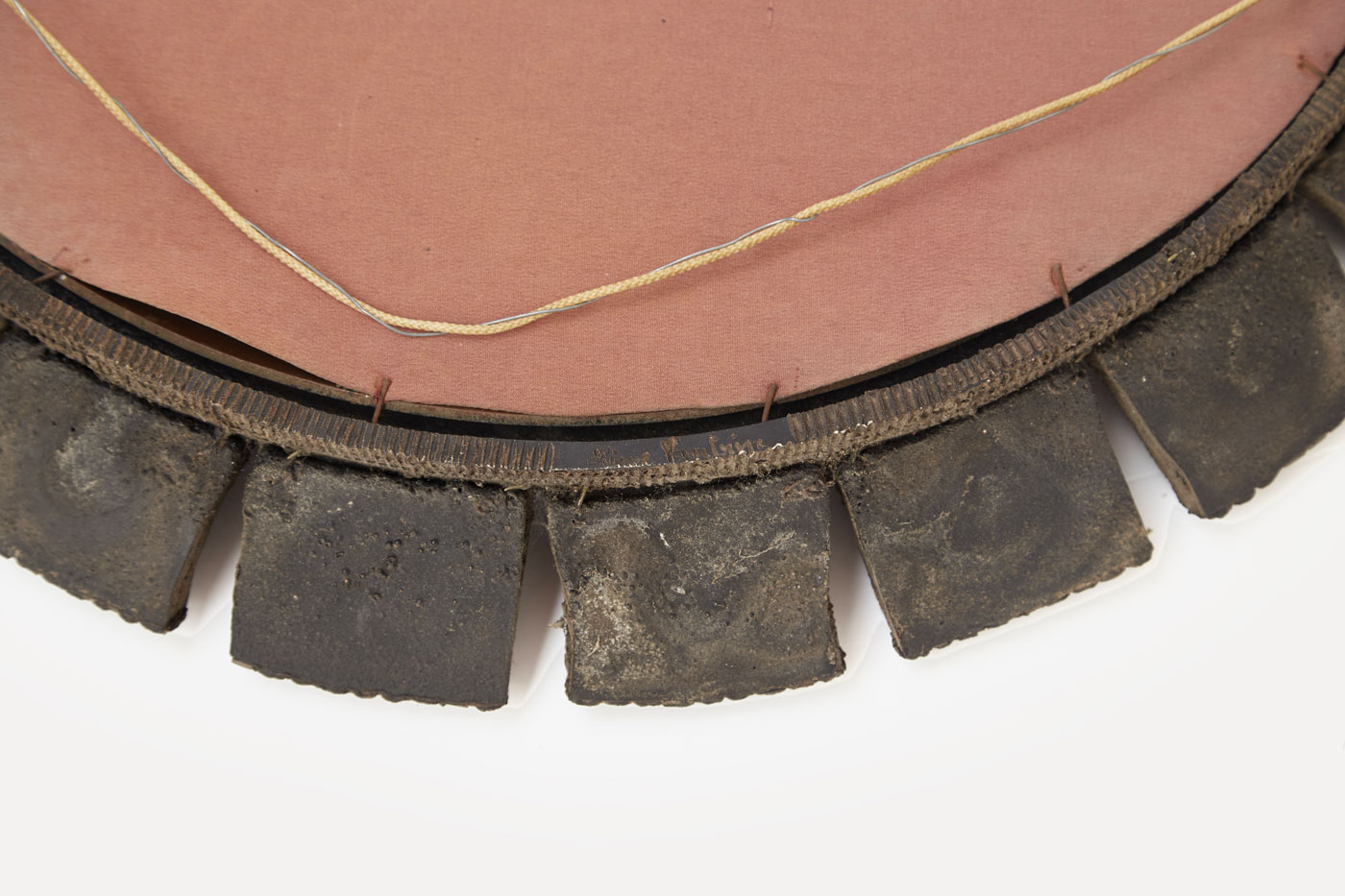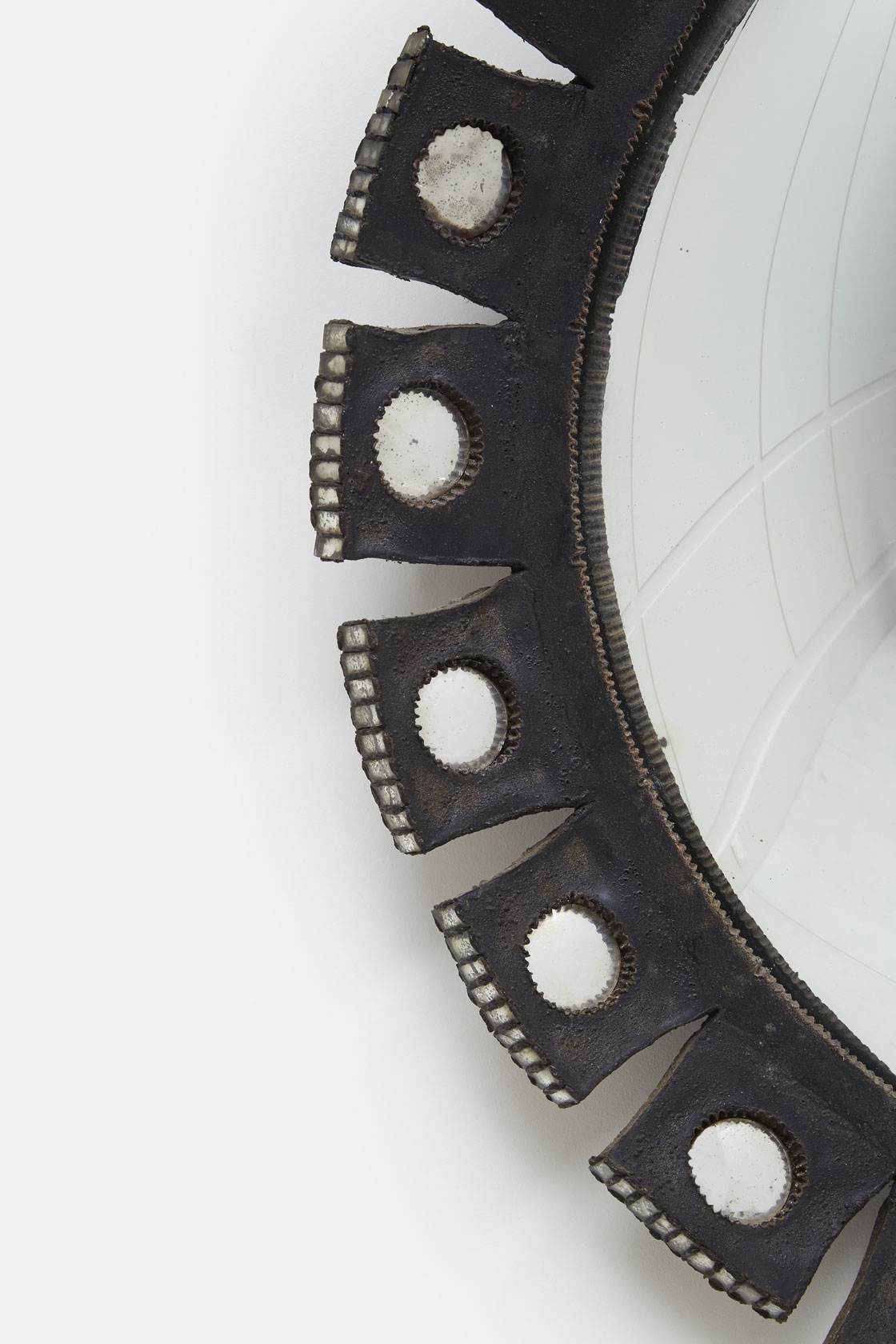 Line Vautrin, Large "Mazarin" mirror
Line Vautrin (1913-1997)
Sold
Large "Mazarin" mirror
circa 1965
Circular black talosel structure inlaid with twenty two original convex mirrors glasses. Signed « Line Vautrin » on the back. The circular structure is composed of a large black talosel frame cut in twenty two elements, each decorated with a small convex mirrored glass and underlined with small silver mirrors. The border inside is scored. Perfect condition, original mirror, no restoration. This beautiful «Mazarin» mirror is a great classic in the work of Line Vautrin, which had a lot of success at the time. As always, the designer offered a variety of the same model: the «Mazarin» exists in three sizes, the largest (65 cm) is very rare. This mirror is seen on the market for the second time after the one presented at the exhibition "Line Vautrin, Miroirs" at the Galerie Chastel-Maréchal in the fall of 2004.
Diameter 65 cm (25 1/2 in)
Provenance :
- Purchased from the artist and then by descent to the last owner.
- Acquired by the gallery from the latter.
Literature :
- "Line Vautrin, Miroirs", P. Mauriès, éd. Galerie Chastel-Maréchal, Paris, 2004 : p. 40 for a period photograph illustrating two «Mazarin» mirrors, one medium and one small ; p. 56-57 pour un miroir «Mazarin», for a «Mazarin» mirror, large model.
Share: