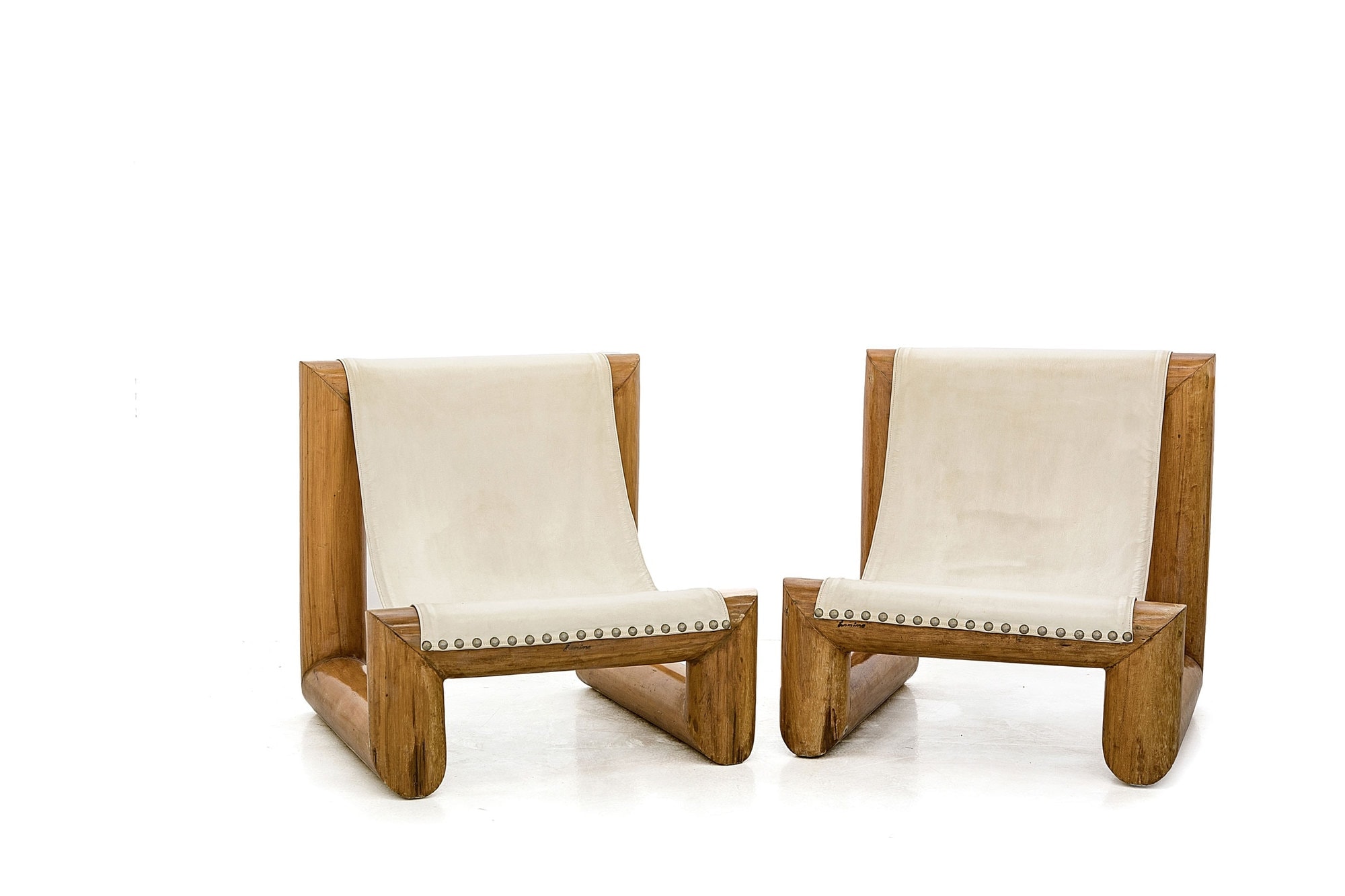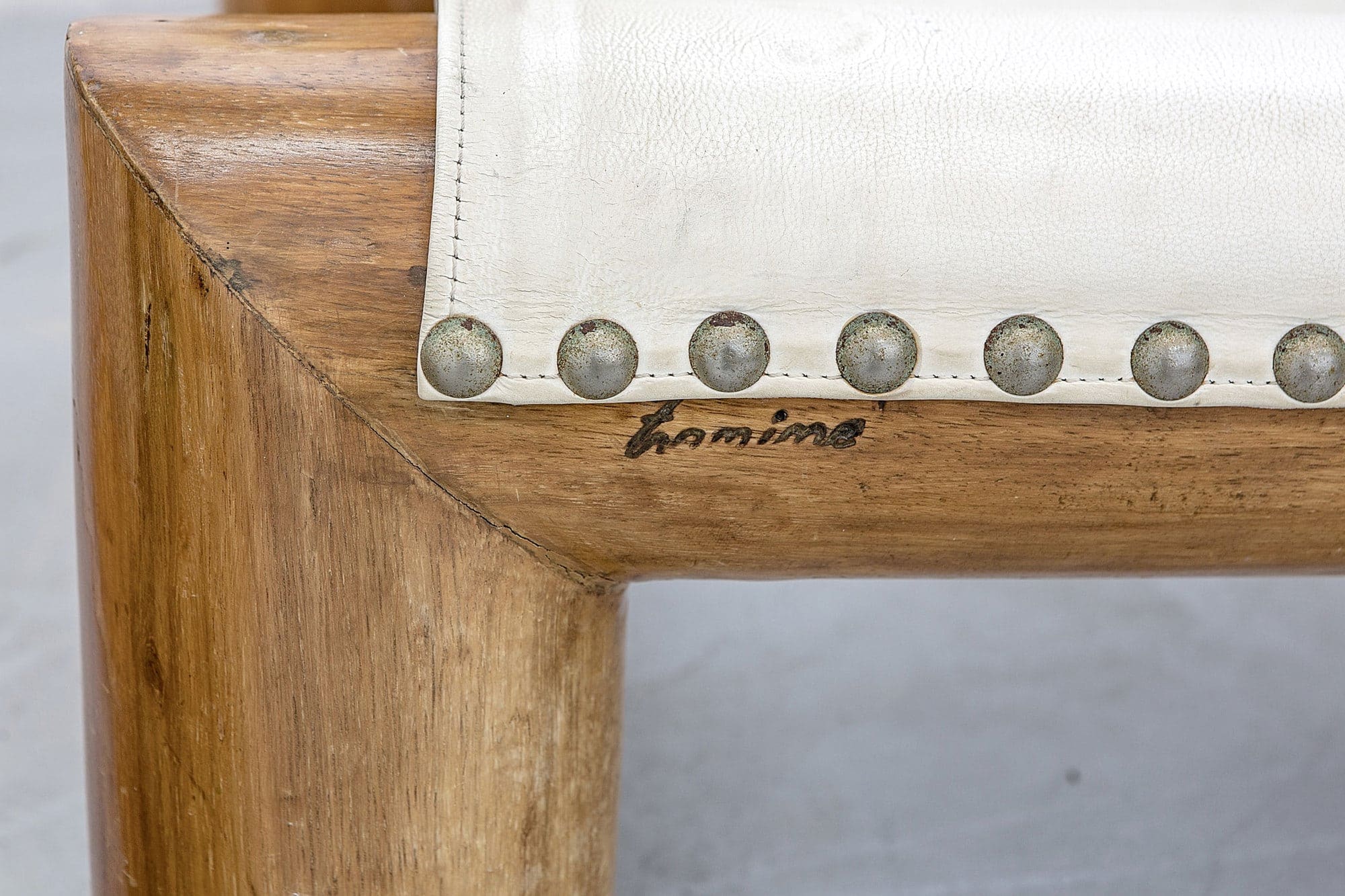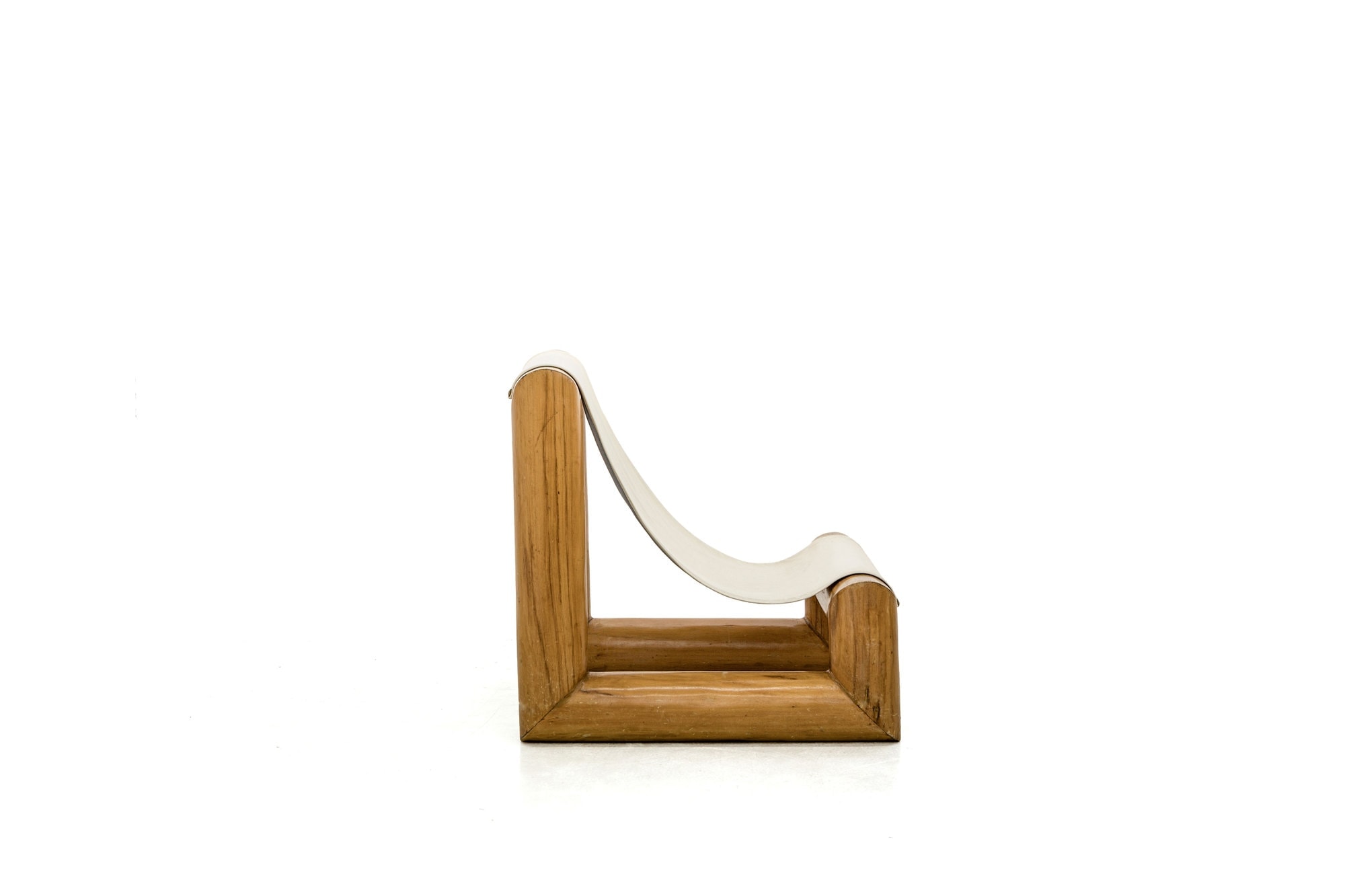 Jose Zanine Caldas, Très rare paire de sièges 'Tronco' (sold)
Jose Zanine Caldas (1919-2001)
Sold
Very rare pair of 'Tronco' seats (sold)
circa 1970
The structure of each seat is composed of large assembled logs, forming the feet and the back, U-shaped. A large original white leather is nailed to the front and to the back to form a supple and comfortable seat. The impressive and massive aspect of the structure is lightened by the leather seat, made as a deckchair. Both strong and extremely modern, the drawing of these seats reflects the talent of Caldas as an architect. These strong geometric lines are soften by the roundness of the wooden structure. This «Tronco» line has been created in the 70's when Caldas lived and worked in Bahia, his native region. Signed «Zanine», on the front on both seats.
Height 80 cm (31 1⁄2 in) - Width 80 cm (31 1⁄2 in) - Depth 80 cm (31 1⁄2 in).
Literature :
Archives Zanini, fils de Jose Zanine Caldas. - Zanini's archives, son of Jose Zanine Caldas.
Share: