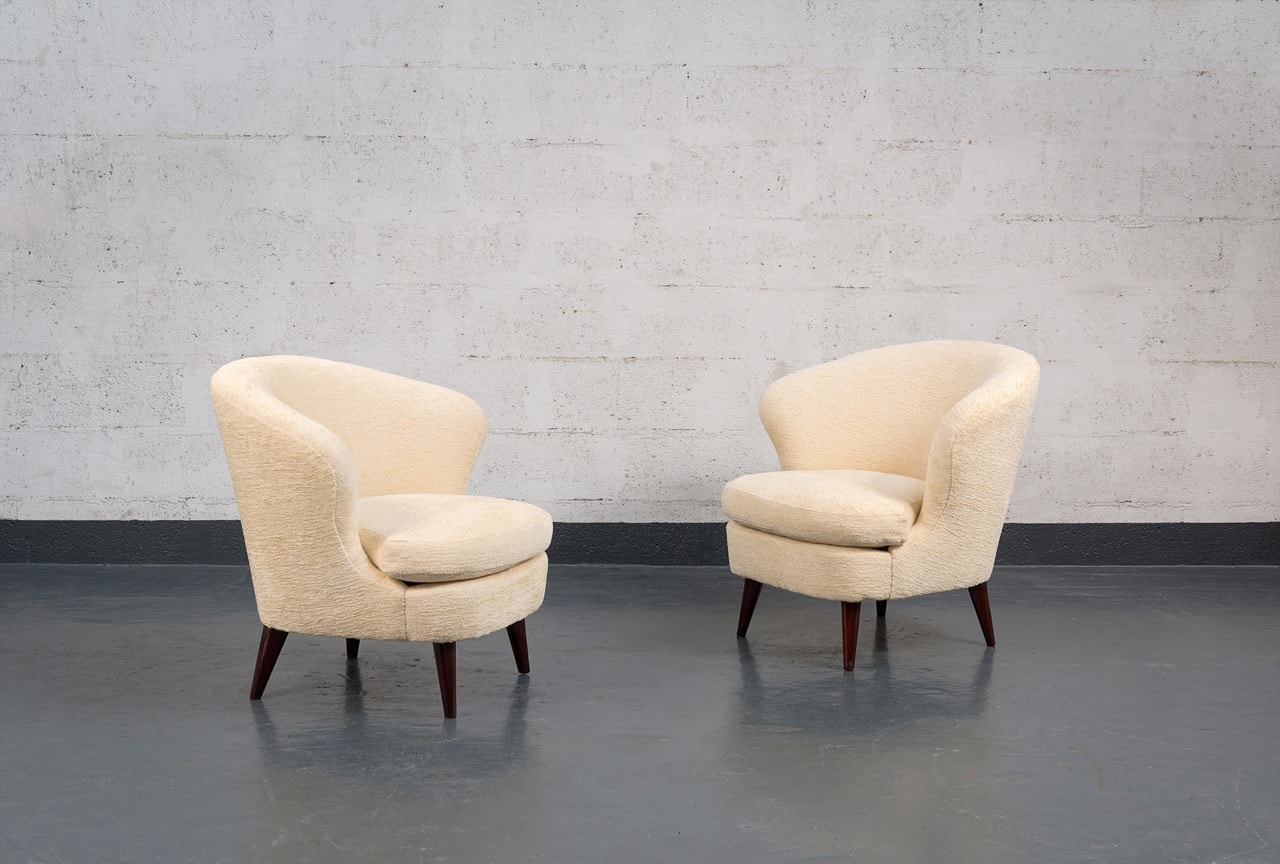 Joaquim Tenreiro, Pair of "Coquillage" (Shell) armchairs
Joaquim Tenreiro (1906-1992)
Pair of "Coquillage" (Shell) armchairs
Circa 1960
The proportions as the curved and enveloping lines of the back make these armchairs especially elegant. Illustrated in the designer's monograph, these armchairs match perfectly well in the modern interiors designed by Joaquim Tenreiro, figurehead of the Brazilian design.
Height 74 cm (29 in) - Width 82 cm (32 in) - Depth 71 cm (28 in)
Literature :
- "Tenreiro", Soraia Cals, éd. Bolsa de Arte, Rio de Janeiro, 1998, p. 119 for the model.
Share: