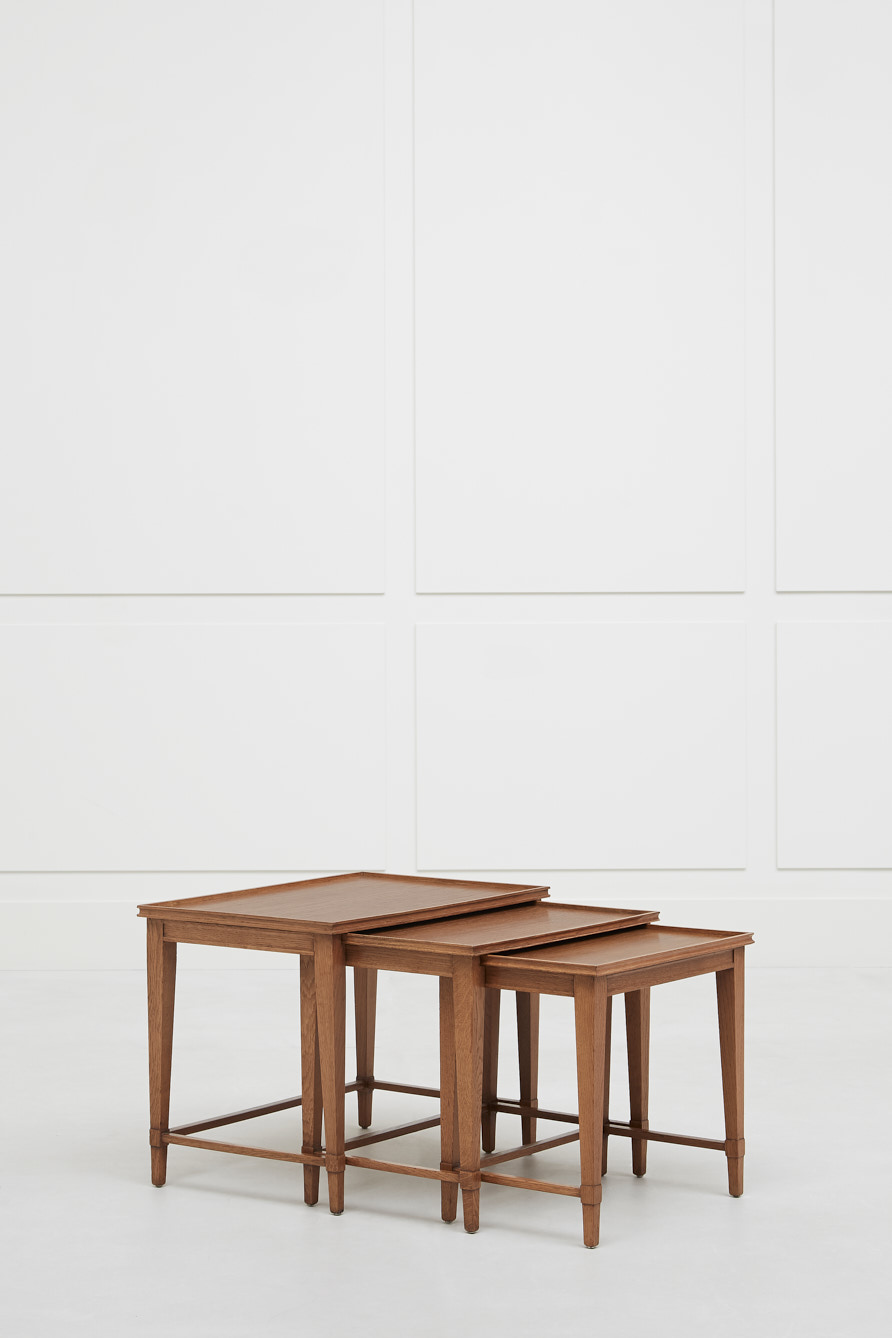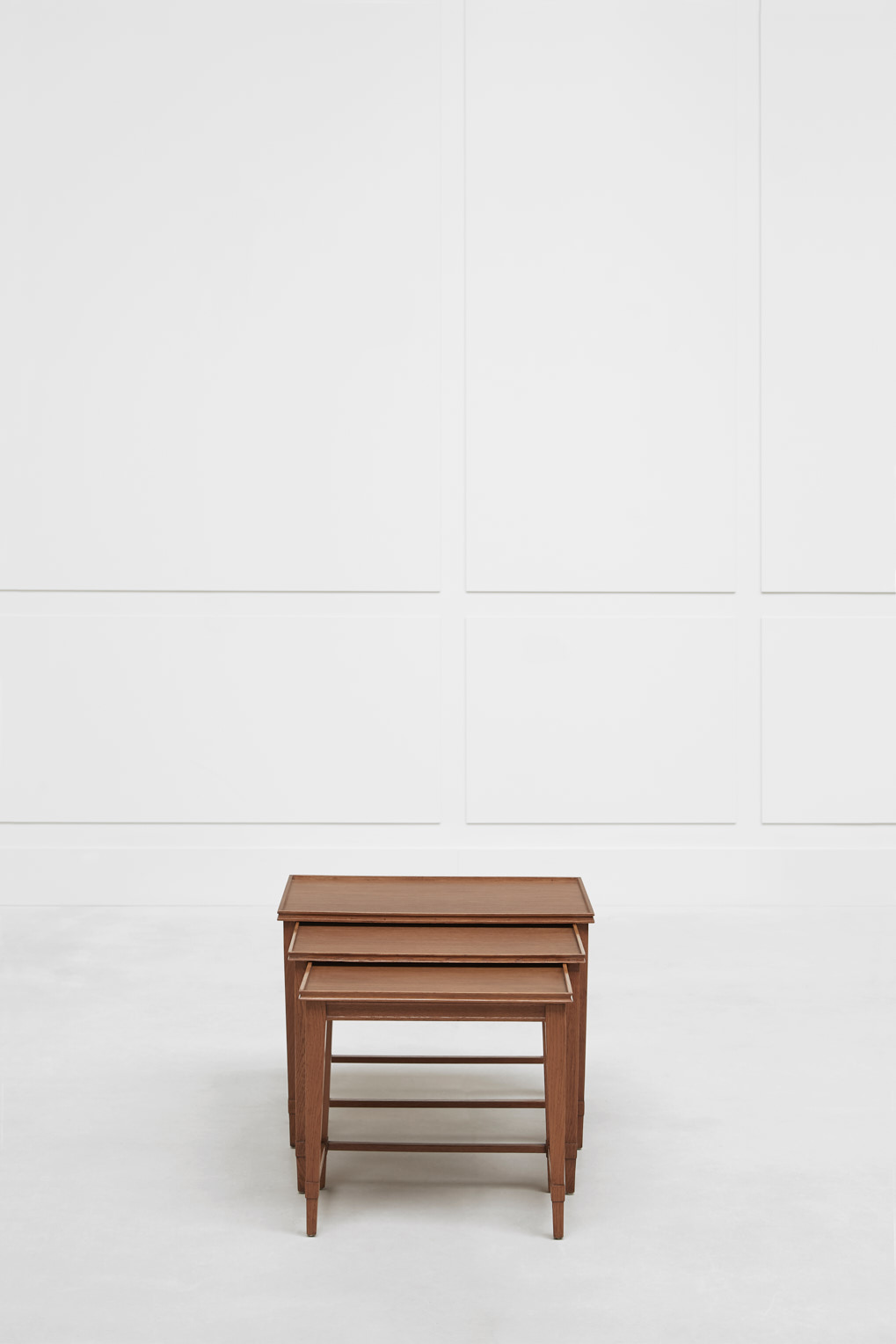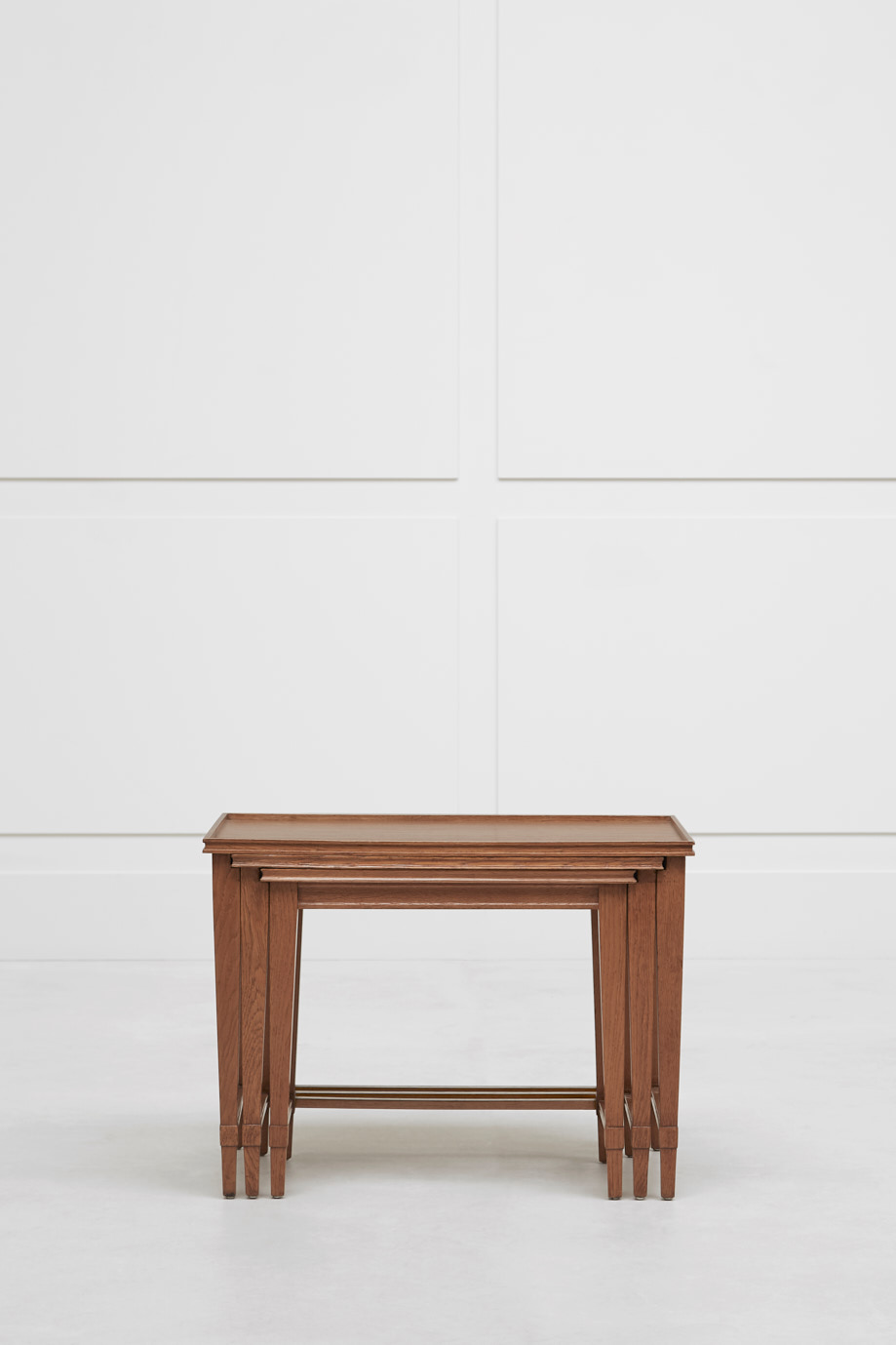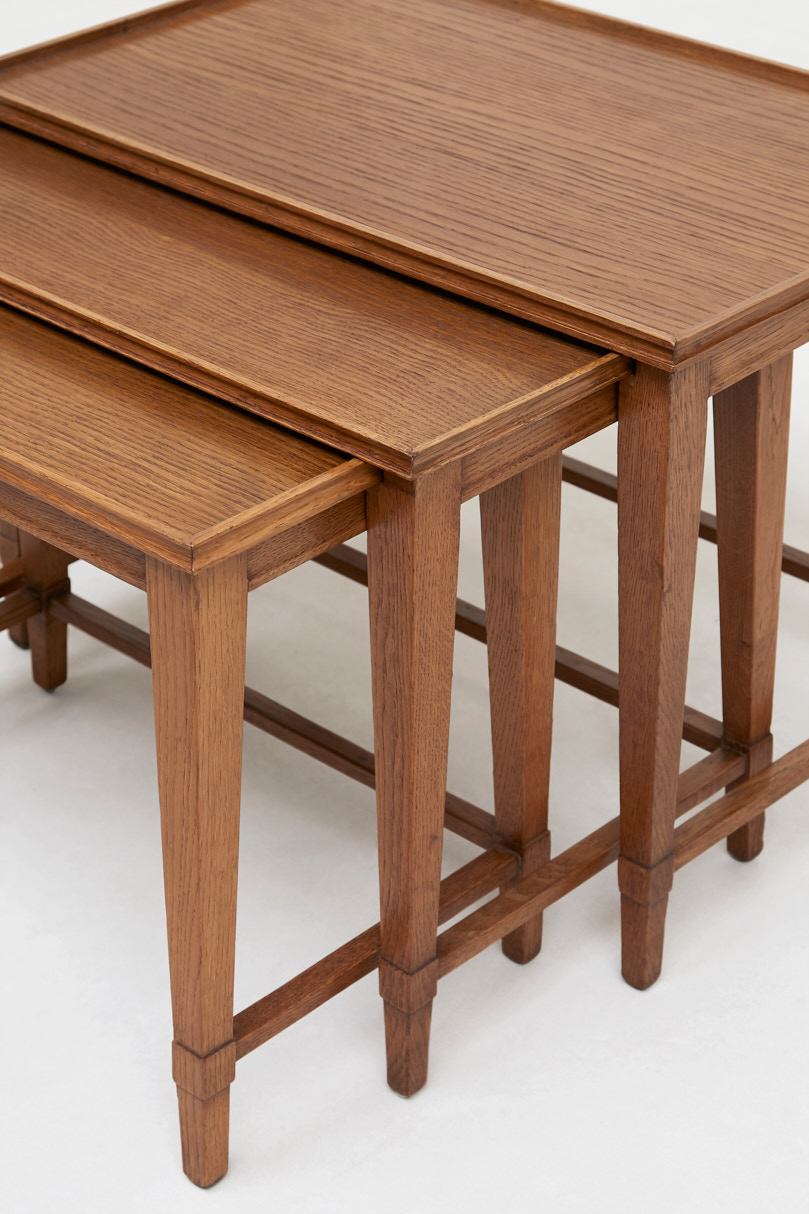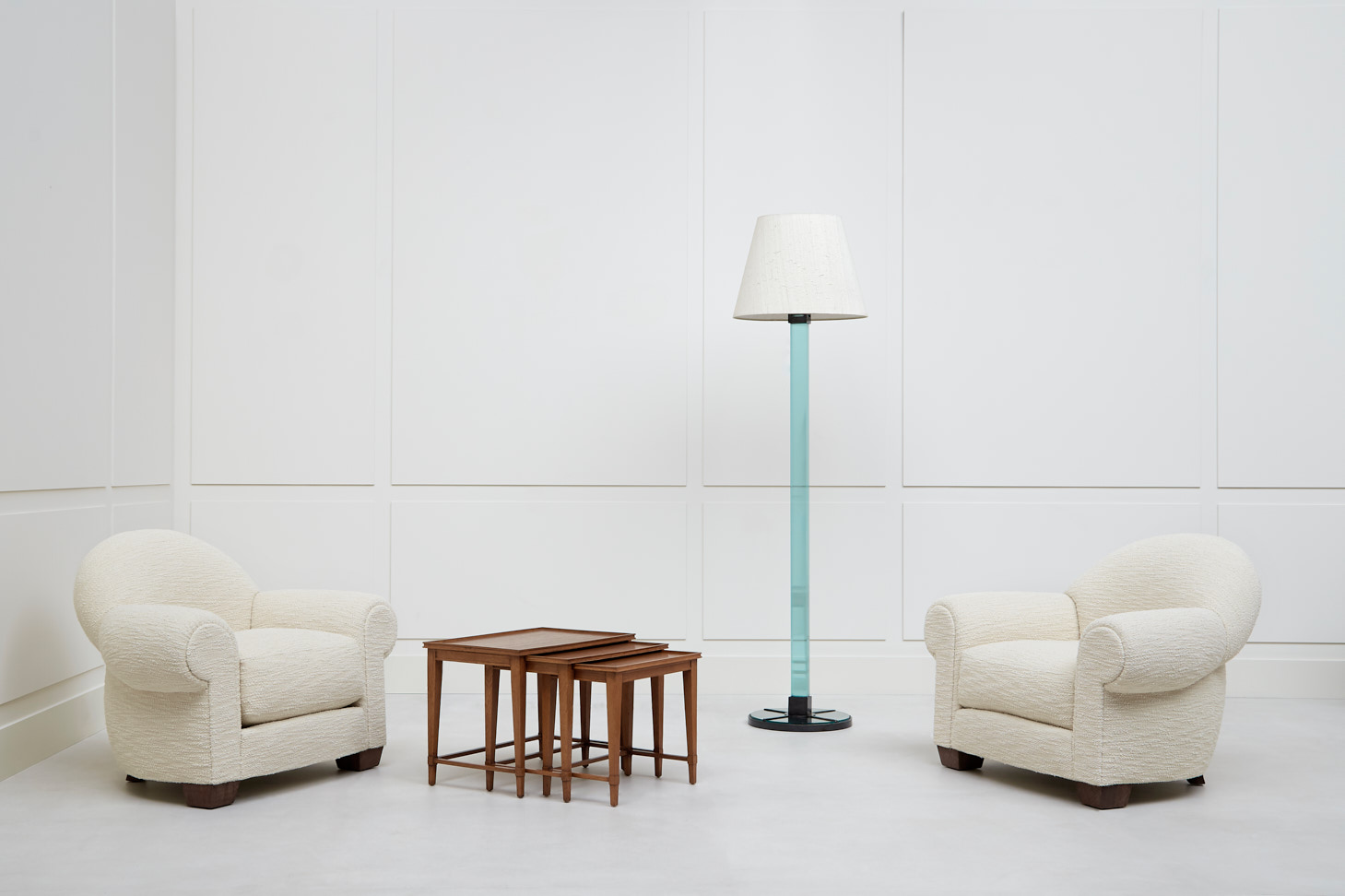 Jean-Michel Frank, Set of nesting tables
Jean-Michel Frank (1895-1941)
Set of three nesting tables
circa 1939
Set of three oak nesting tables produced by Chanaux & Co., Paris. The taller table is stamped «Made in France II» on the crosspiece. The two smaller ones are stamped under the top «J.M Frank, Chanaux & Cie, N° 20005 and N°2» and «Made in France II» on the crosspiece. This set of nesting tables are emblematic of the refined style of Jean-Michel Frank. These tables are particularly simple but so elegant. The detail of the notches which allow the perfect set of each tables is the perfect example of this refinement. The wood treatment is alos remarkable. The wood grain is highlited by a very smooth sandblasting. A certificate issued by the Jean-Michel Frank's Committee comes with this set. This document confirms the authenticity of the pieces and indicates that this set is known since 1939 and was the property of one of the most important non-European Frank collections.
Height 47,3 cm (18 3⁄4 in) - Width 64,5 cm (23 1⁄4 in) - Depth 41,5 cm (16 1⁄2 in)
Provenance :
- Purchased from the artiste in 1939, private collection
- Christie's Private sales
- Private collection, USA.
- Purchased from the gallery Chastel-Maréchal from the above.
Share: