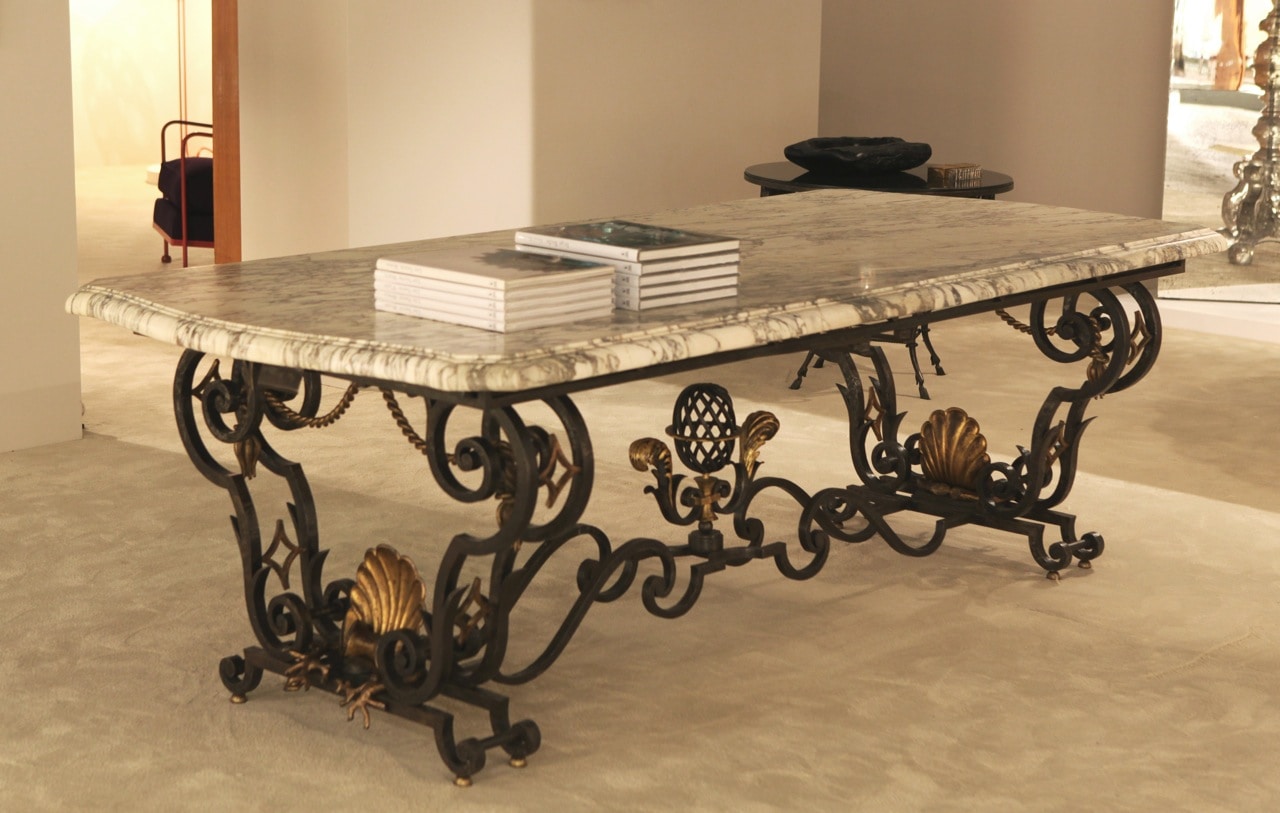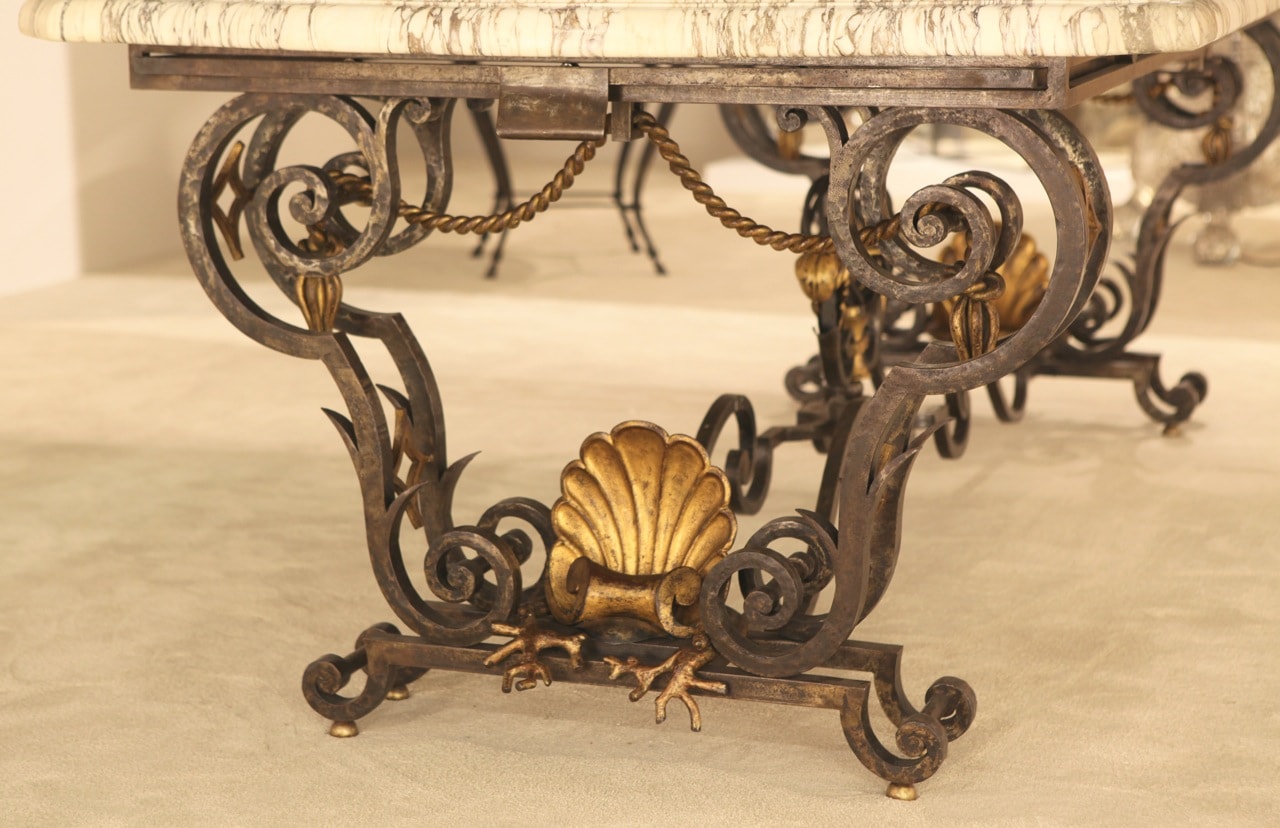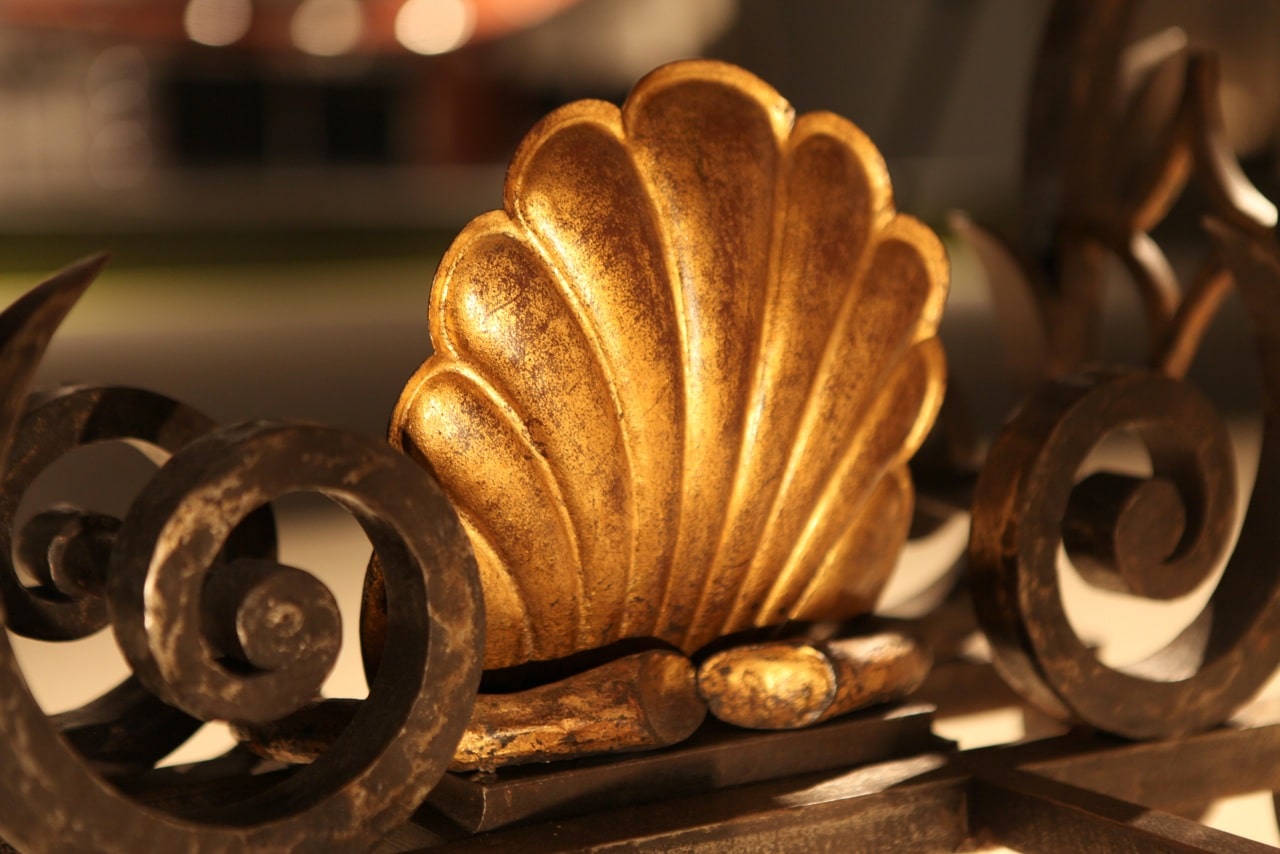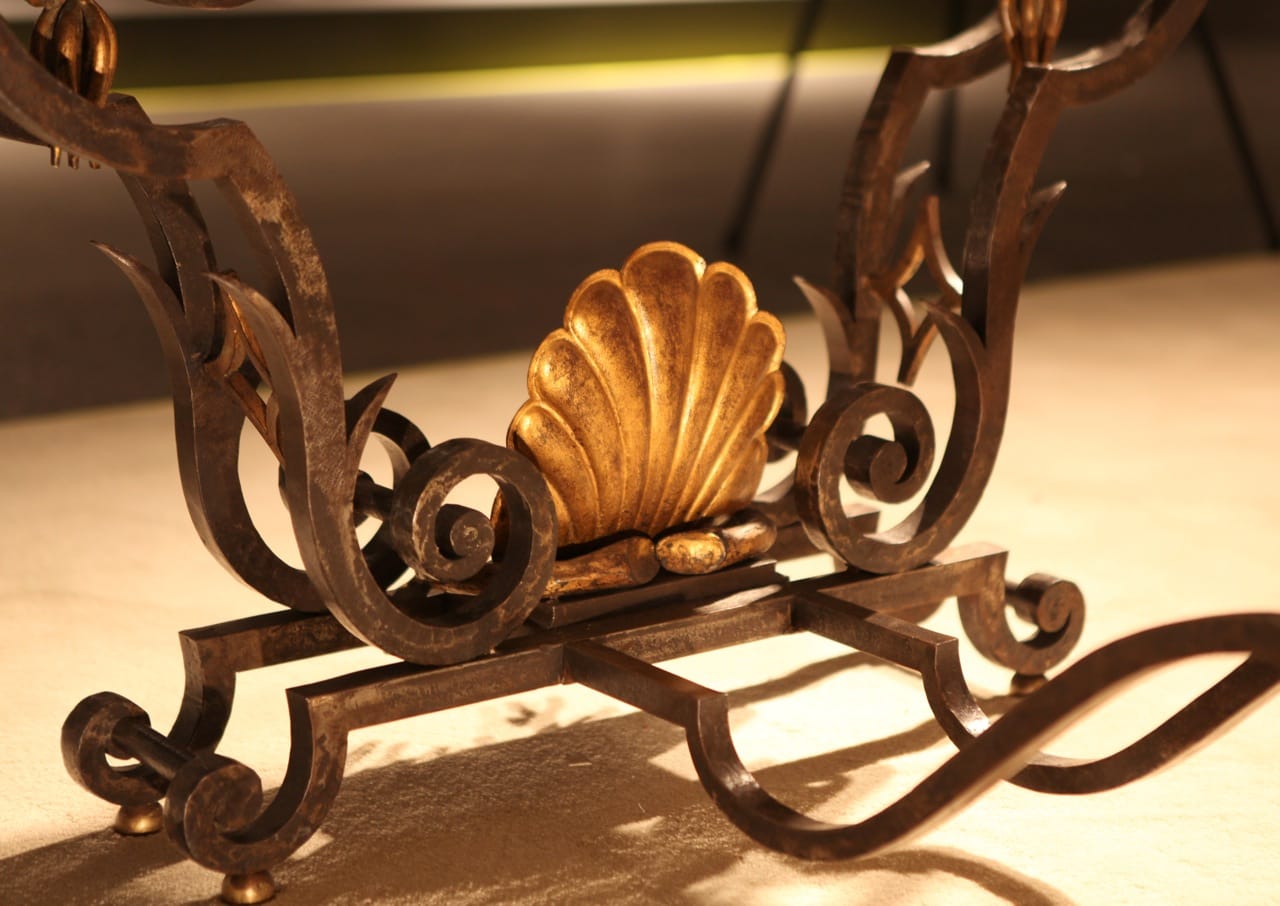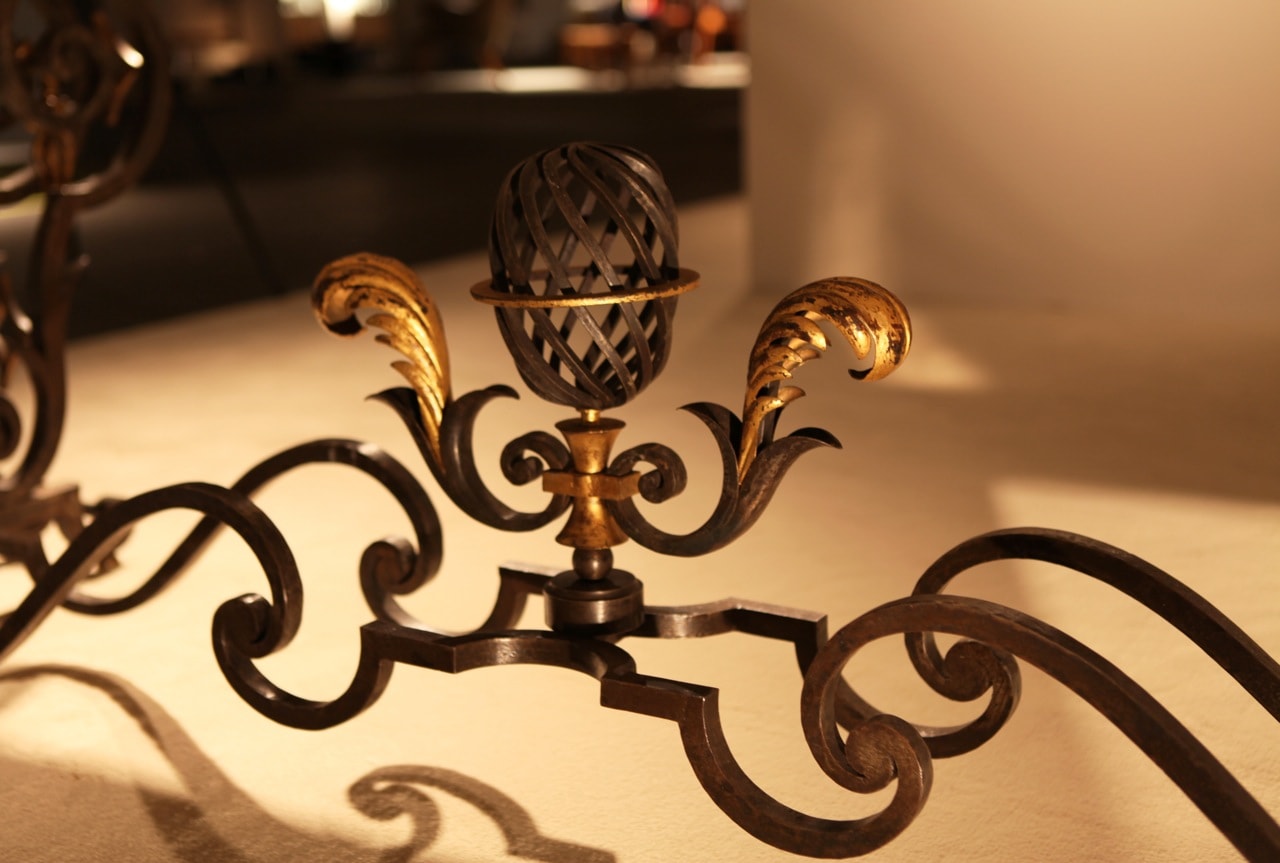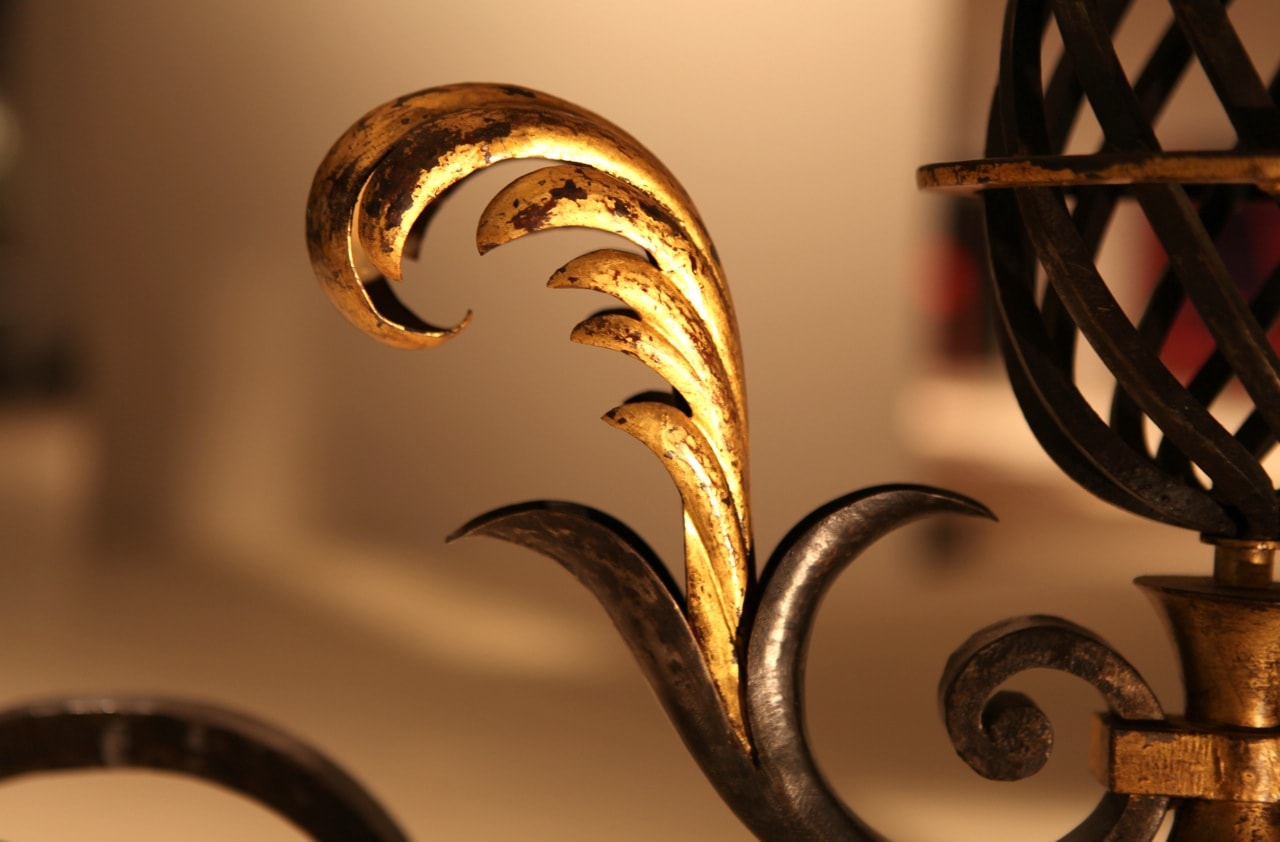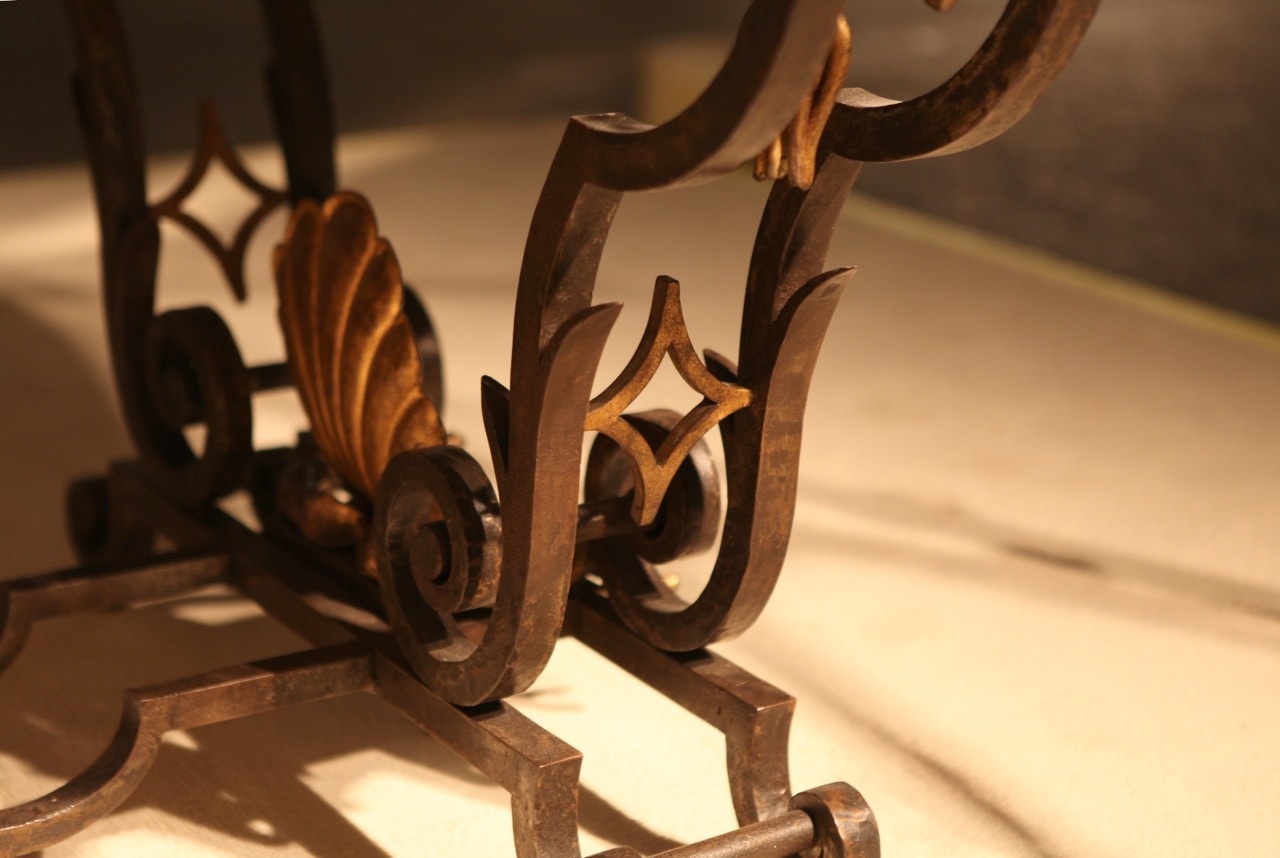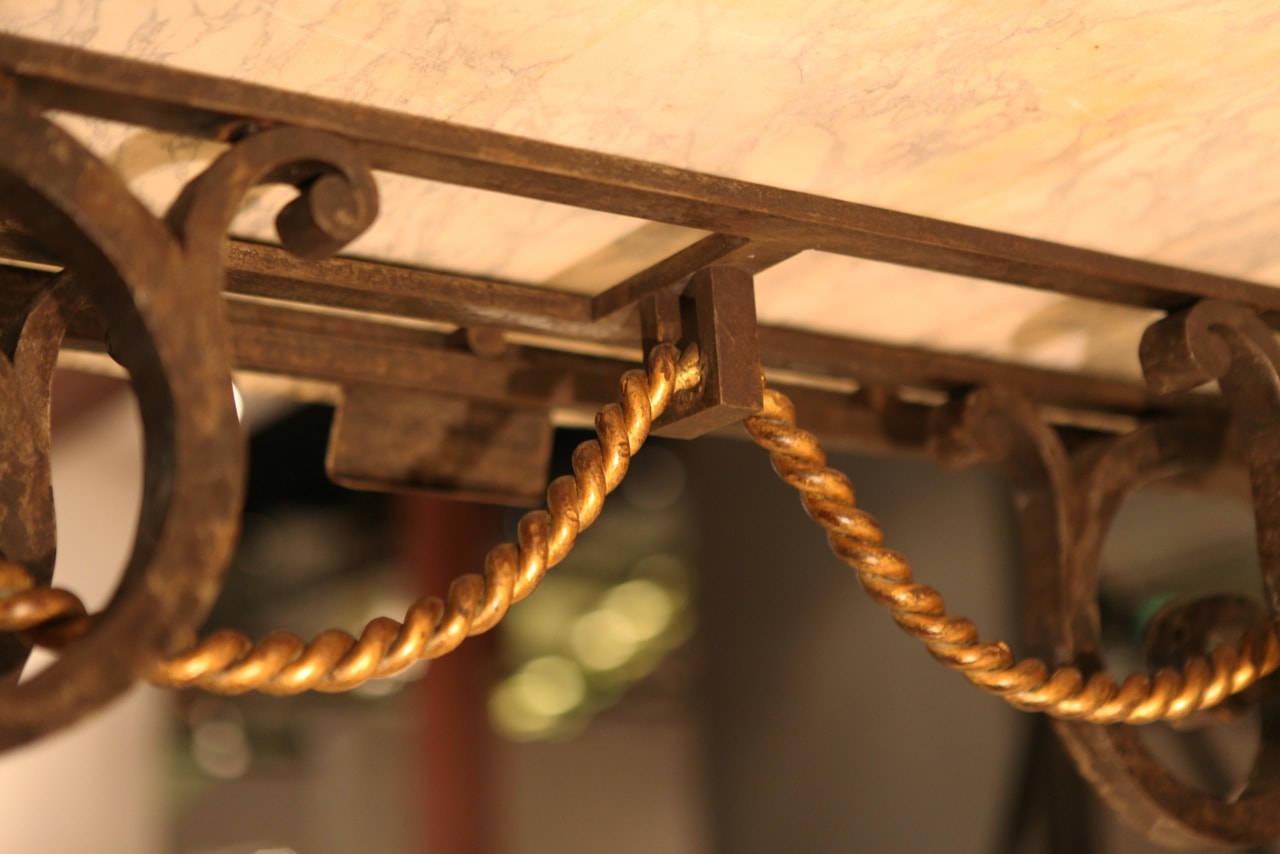 Exceptional table
Gilbert Poillerat (1902-1988)
Sold
Exceptional table
circa 1940
Spectacular and very large table in original patinated and gilt wrought iron executed circa 1940. It is composed of a double patinated wrought iron feet with rolled motifs and decorated with shells, corals and cords. Decorative motif is in gold-leaf wrought iron and in gilded cast-off metal . A very nice animated cross-bar joins this double feet and is topped with a sphere and gilt acanthus leaves. The top in « bleu fleuri » marble is the original one. It is profiled and curved outline. A few restorations on the top. The table is extensible on the two extremities. We have here an exceptional testimony of the extraordinary wrought iron work of Gilbert Poillerat in the 40's. We find here lots of recurrent decorative motifs in his work. This table is at one and at the same time a very strong and precious work.
Height 77 cm (30 1/4 in) - Length 237,5 cm (93 1/2 in) - Largeur 107 cm (42 in)
Literature
- « Gilbert Poillerat, maître ferronnier », François Baudot, éditions Hazan, Paris, 1992, p125.
- Elites Françaises, années 40.
Share: