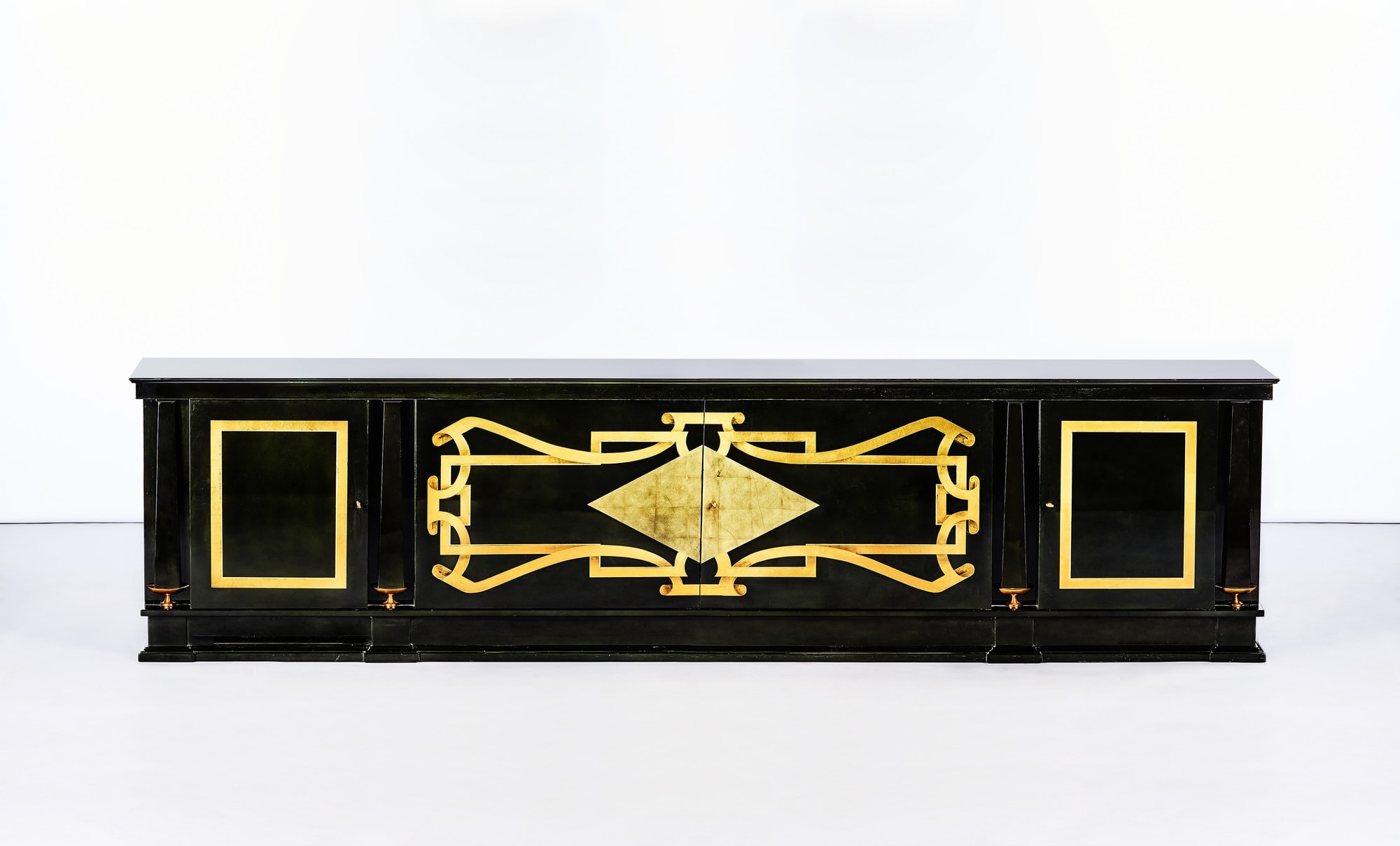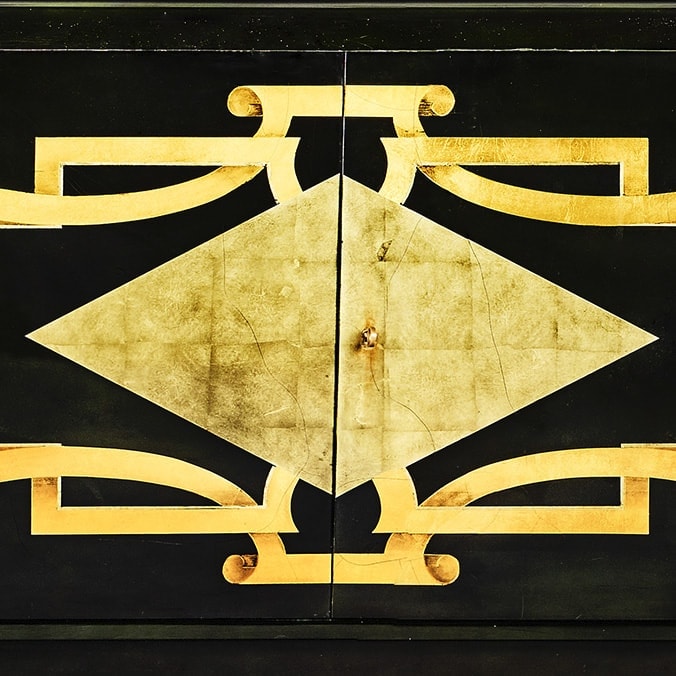 André Arbus, Rare and important sideboard
André Arbus (1903-1969)
Rare and important sideboard
Circa 1950
Made up of black lacquered wood, this very long sideboard presents on its front four colonnades supported by bronze elements, framing geometric patterns. These patterns, characteristic of André Arbus work, are made with gold leaf. They are also present on a similar sideboard created for the Provence liner in 1951.
Height 79 cm (31 in) - Length 323 cm (127 in) - Width 54 cm (21 1⁄4 in).
Literature :
« André Arbus, Architecte décorateur des années 40 », Yvonne Brunhammer, éd. Norma, Paris, 2003, pp. 12 et 276.
Share: