André Arbus (1903 – 1969)
Born into a family of cabinetmakers, André Arbus studied at the Ecole des Beaux-arts while working at his father's workshop in Toulouse. Having completed his studies, he took over from his father, becoming artistic director of the family firm.
From 1925 on, Arbus participated regularly in salons in Paris, sending various pieces to the Salon des Artistes Décorateurs, the Salon d'Automne and most notably the Exposition des Arts Décoratifs, immediately attracting the eyes of the critics. From 1930, he often showed pieces in the new gallery L'Epoque, alongside work by the sculptor Vadim Androusov and the painter Marc Saint- Saëns, until the gallery shut in 1932, the year when Arbus moved to Paris.
At the age of thirty, he was considered 'the leading figure in the return to French tradition and quality', and he remained devoted to Louis XVI and Directoire styles throughout his career.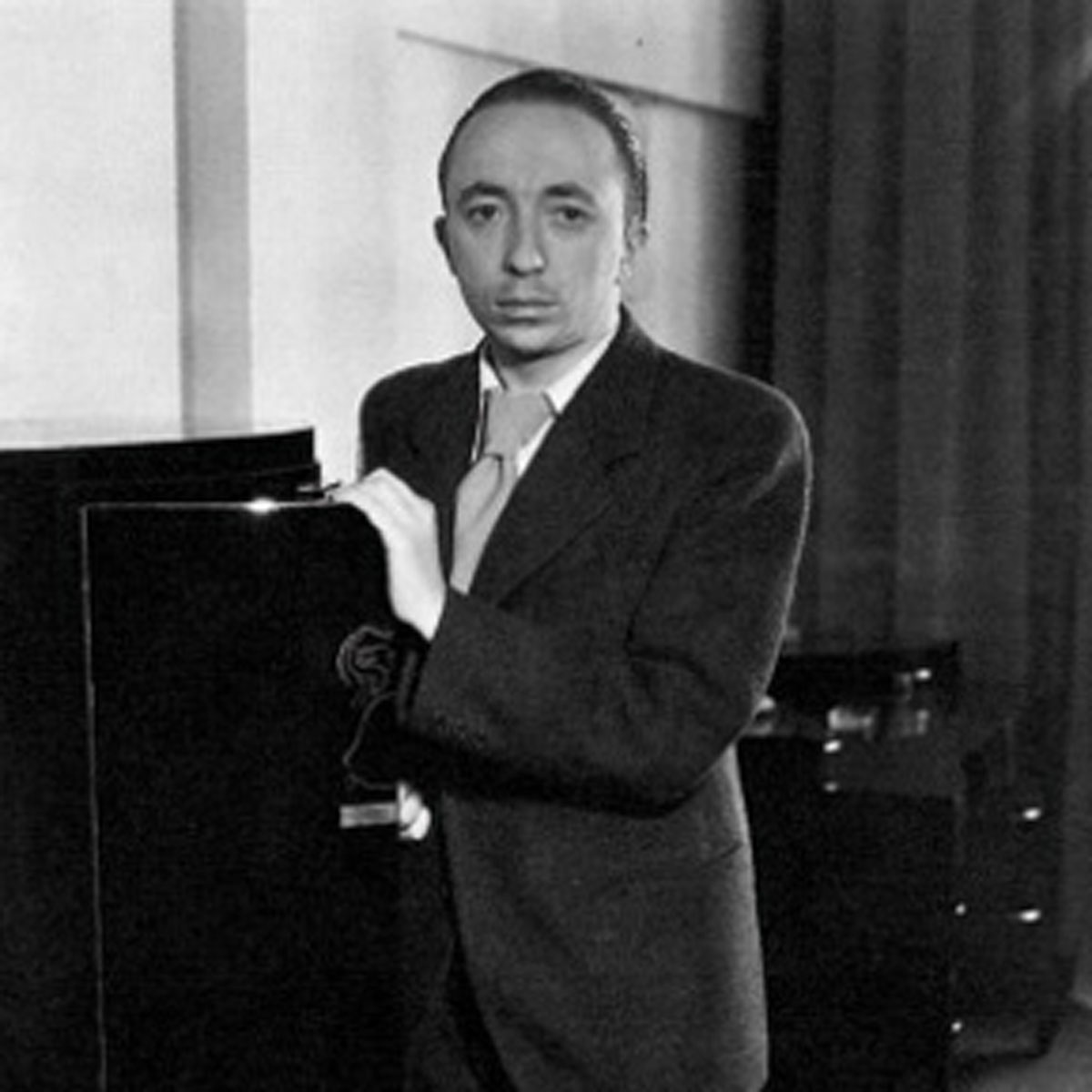 Afficher la biographie complète
Arbus had a natural leaning towards traditional techniques which he combined with modern, less ornamental furniture design. His new renown and his respect for traditional cabinetmaking led him to work with lacquer. Soon convinced that it offered a wonderful way to unite tradition and modernity, he began to use it regularly. As the journalist Bernard Champigneuille said: 'He managed to bring about the alliance Baudelaire describes when writing about art between eternal unchanging beauty and constantly altering fashion and taste.'
Arbus always loved lacquer, as can be seen from pieces he made as early as the 1920s. Photographs of a reception room in the Ministère de L'Agriculture that date from 1936 for example, show a chaise-longue, armchairs and a side table in white lacquer. Arbus also enjoyed using brighter colours however, and one chest of drawers made in 1942 was in celadon green.
In 1946, the Mobilier National commissioned him to make a cabinet in wood lacquered with different nuances of gold. The front is decorated with the Grand Siècle geometric motifs that were always so close to Arbus's heart. For a luxurious piece offered to Princess Elizabeth of England in 1950 by the French President that is now in the Royal Collection in London, he used a lacquer of silver oxide. In 1951, he once again used large gilt motifs to decorate the front of a monumental side cupboard in black lacquer made for the ballroom of the luxury ocean liner The Provence.
In 1935 Arbus published an article in the magazine 'Art et Industrie' entitled 'The return to the curve', which posits the principles of grace and elegance against those of mechanisation. He obtained his first public commission in 1936, which involved furnishing various Ministries. Arbus showed pieces in numerous stands at the Exposition des Arts et Techniques dans la vie modern in 1937, and in 1939 he participated in the Universal Exhibition in New York with a monumental 'manifesto-piece' in sycamore and gold lacquer, which prefigured his designs of the 1940s.
Immediately after the war, the State took on official orders again, and Arbus became the main supplier of the Mobilier National, working on the renovation of the Château de Rambouillet and the Palais de l'Elysée with Louis Sue and Jean-Charles Moreux. Another important commission he received was for the Plantier lighthouse off the coast of Marseille between 1947 and 1951.
Arbus continued to participate in numerous salons and exhibitions and to accept prestigious private and public commissions (for the Palais de l'Elysée, ocean liners etc.).
From the 1950s however, he began to combine furniture design and sculpture. He designed these pieces, but left their realisation to friends such as Henri Parayre, Vadim Androusov and Sylva Bernt. His first bronze pieces appeared in 1952. From then on, sculpture took over his work up until his death in 1969.