Francis Jourdain (1876-1958)
Francis Jourdain was a French interior designer born in 1876 in Paris and died in 1958.
He was the Frantz Jourdain's son, well-know architect who desi- gned the Samaritaine building in Paris, and created the Salon d'Automne.
Francis Jourdain was a polymorphic artist who was trained in drawing with the sculptor Joseph Cheret, who went to the Aca- démie Humbert and Gervex and then who learned ornematist skills with Adrien Karbowksy, collaborator of Puvis de Chavannes. Close to the Nabis, movement led by Bonnard and Vuillard, Francis Jourdain supported the decorative painting. He collaborated for numerous projects, especially with Henri Sauvage and Alexandre Charpentier for the Villa Majorelle's decor, in Nancy, in 1902.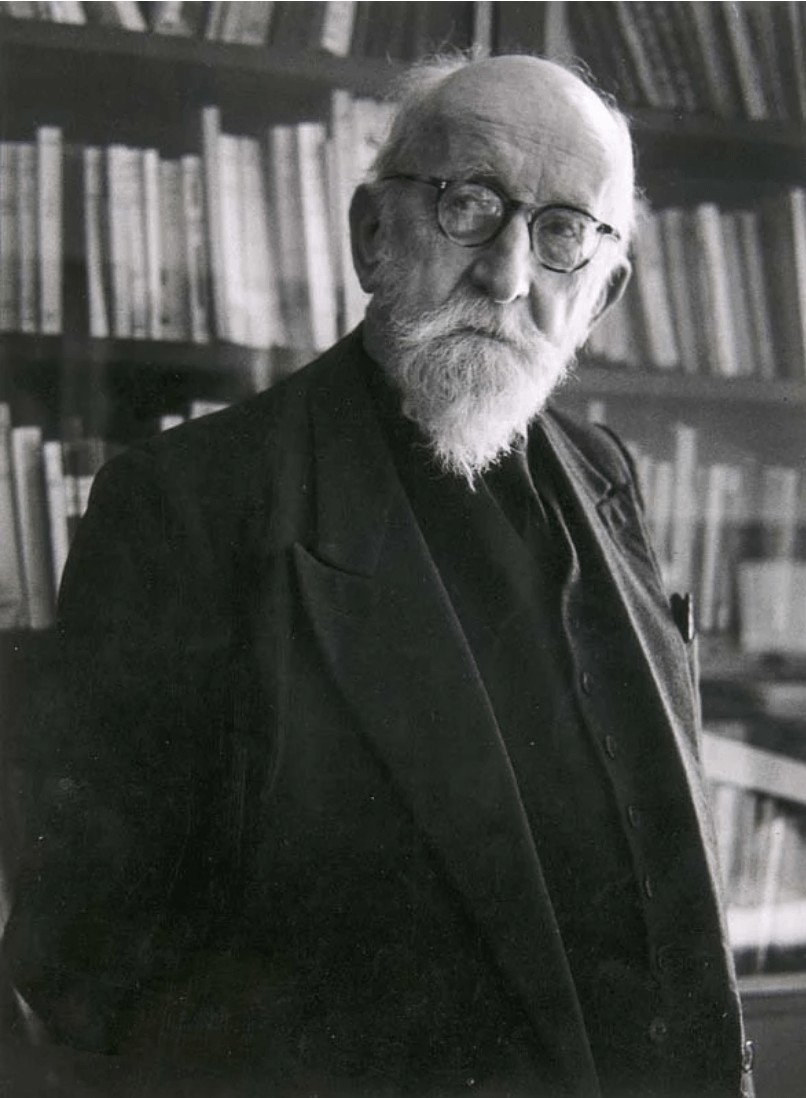 Afficher la biographie complète
Francis Jourdain was an engaged artist who supported «l'Art pour tous.» He gave up the painting and the etching in 1912 to create furnitnure only. He had this idea since 1900, as we can see his first realizations.
1912 is a true milestone for his carreer with the creation of his «interchangeable» furniture, produced by Les Ateliers modernes. The next year, he exhibited the pieces of his own ap- partment at the salon d'Automne and it was a success.
In 1919, he opened his shop «Chez Francis Jourdain», 2 rue de Sèze, in Paris. This gallery gathered furniture, carpets, ceramics, fabrics. In 1925 he collaborated for the decoration of the villa Noailles, desi- gned by Robert Mallet-Stevens for the vicount Charles de Noailles. Then, in 1929, he was one of the co-founders of the Union des Artistes Modernes (UAM), with Robert Mallet-Stevens, Charlotte Perriand, Pierre Chareau… During the Exposition des Arts et Techniques in 1937, he created a unique piece-appartment for the UAM pavillon. The next year, Francis Jourdain focused of his politic engagement and gave up the furniture creation. After WWII, he focused only on the politic but carried on collaborating with some art journals.
Pioneer of the modern decorative arts in France, Francis Jour- dain throught his carreer, created pieces without ornementa- tion. His singular work was suffused with a great freedom of thinking. In the interiors he designed, the decorative effect was given by the color. The most beautiful example was the li- ving-room created for Georges Besson's appartment in 1911. This special order was different than the pieces of furniture or objects created in a sober style, in a concern of democratization. He never gave up beauty and quality, and created in a pure and timelesse style. He was very close to Aldolf Loos' ideas. In the magazine Décors d'Aujourd'hui, n°35, 1946, an article depicted perfeclty the Jour- dain's style : « Francis Jourdain is probably the only French interior designer who never make sacrifice to fashion. His art, mainly func- tional, rational, constructif, is the base of all the current researches. His works have the first quality : to be human. This is the living- room Jourdain created for his private appartment. It is dated from 1913 and nothing can give its age : 32 ans ! It could be designed today.»
No Results Found
The page you requested could not be found. Try refining your search, or use the navigation above to locate the post.