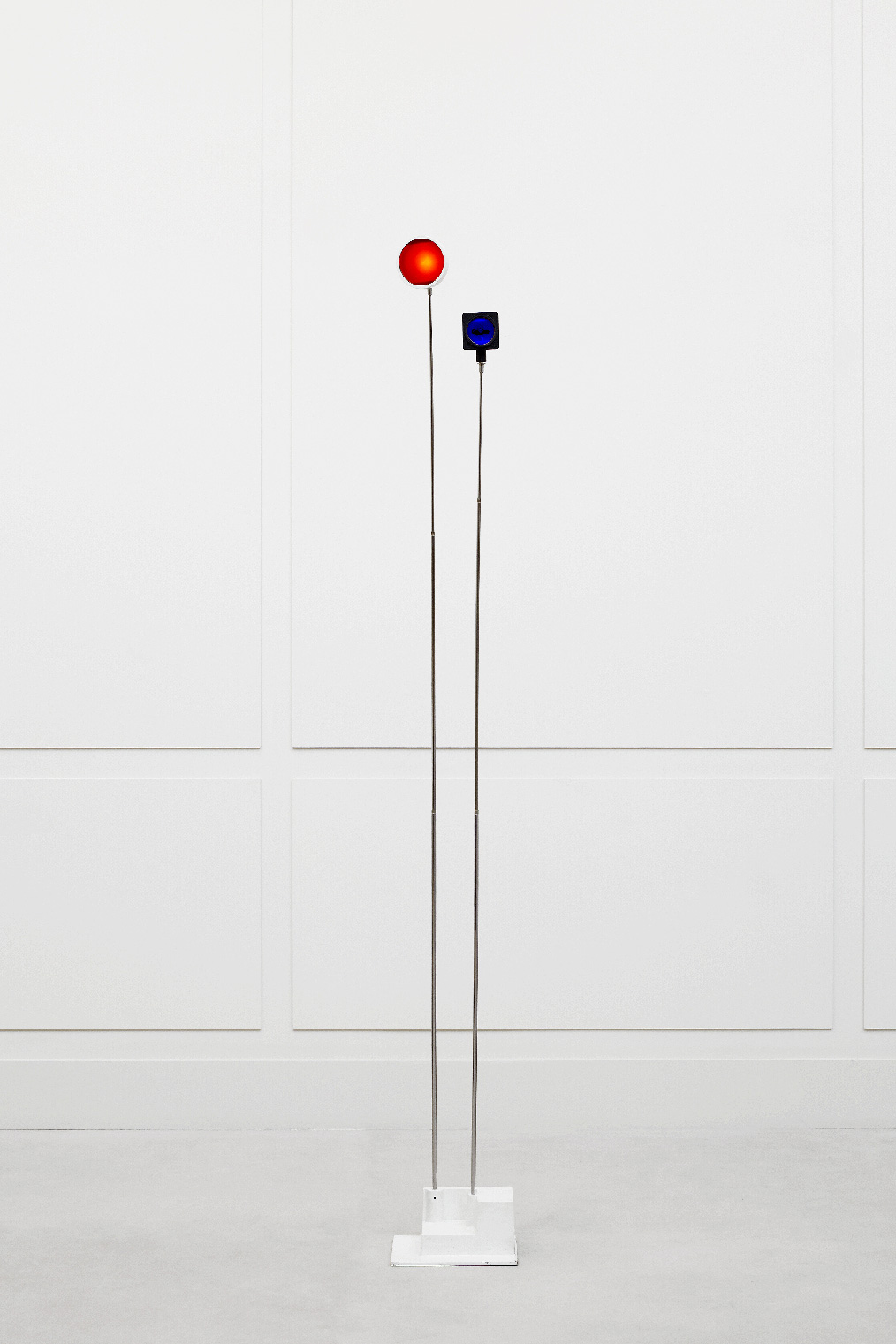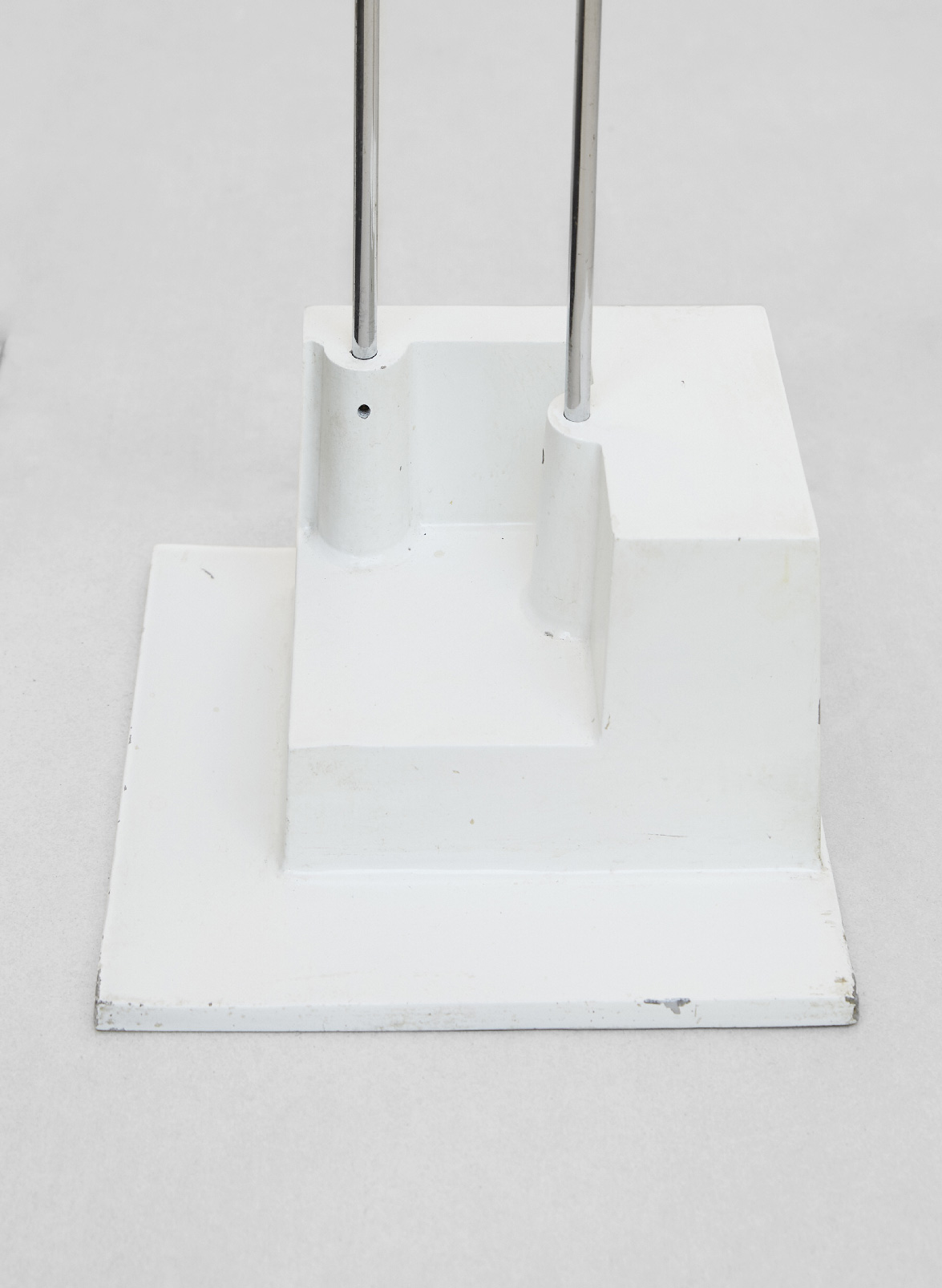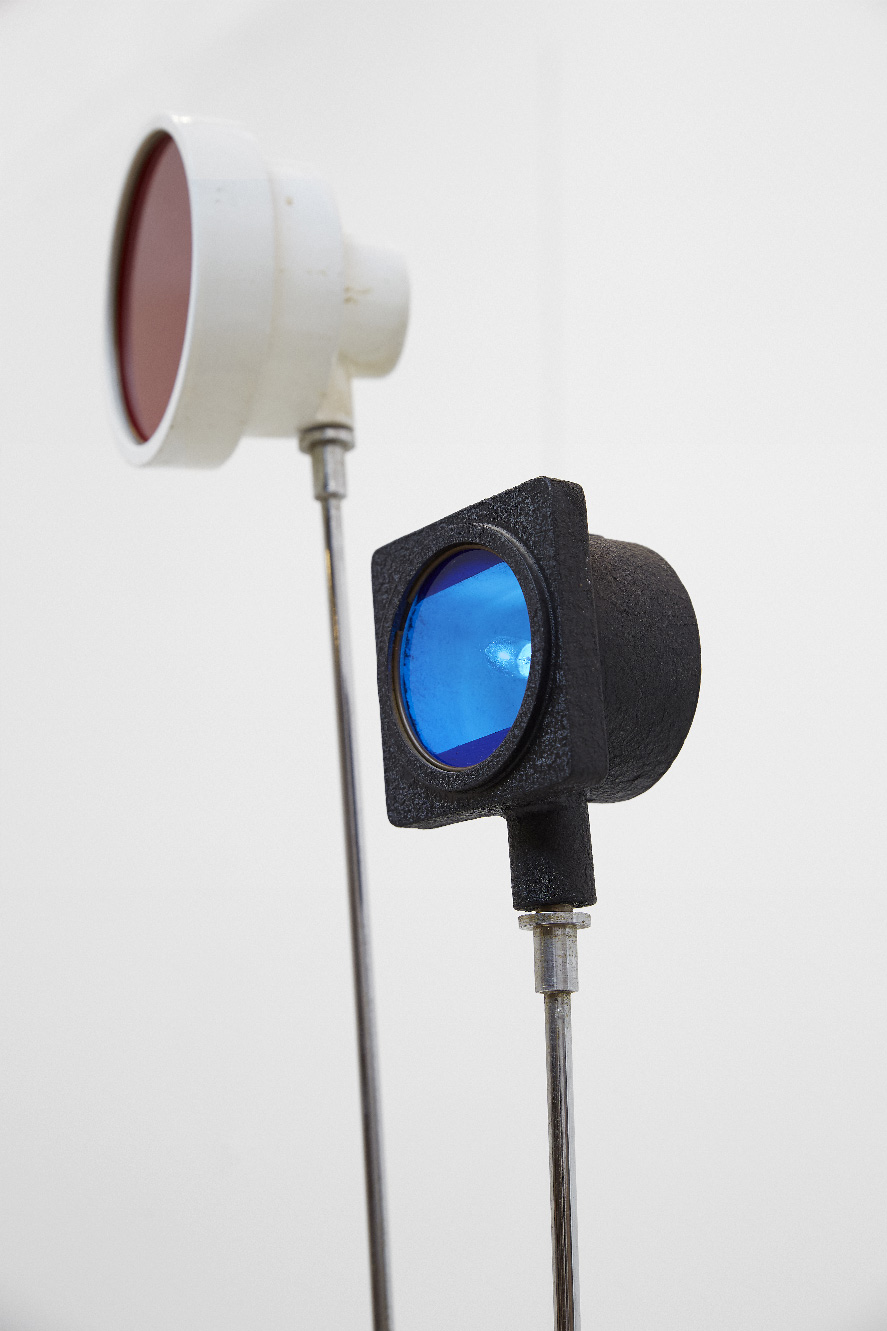 Takis, «Signal n°51»
Panyiotis Vassilakis (1925-2019)
«Signal n°51»
1974
Double-signal «N°51» with a white-painted cast iron where two metal stems are standing with on their top a blue flashing signal and a red one. Under the base, the maker base indicates the number 82 from the serie 2. All the elements are original.
Height 206cm (81 in) - Base 25,5 cm (10 in) x 22 cm (8 3⁄4 in)
Provenance :
- This lighting signal comes from the Didier Ludot's collection, antiquaire of the haute couture whose the gallery is located in the Palais Royel Gardens.
Share: