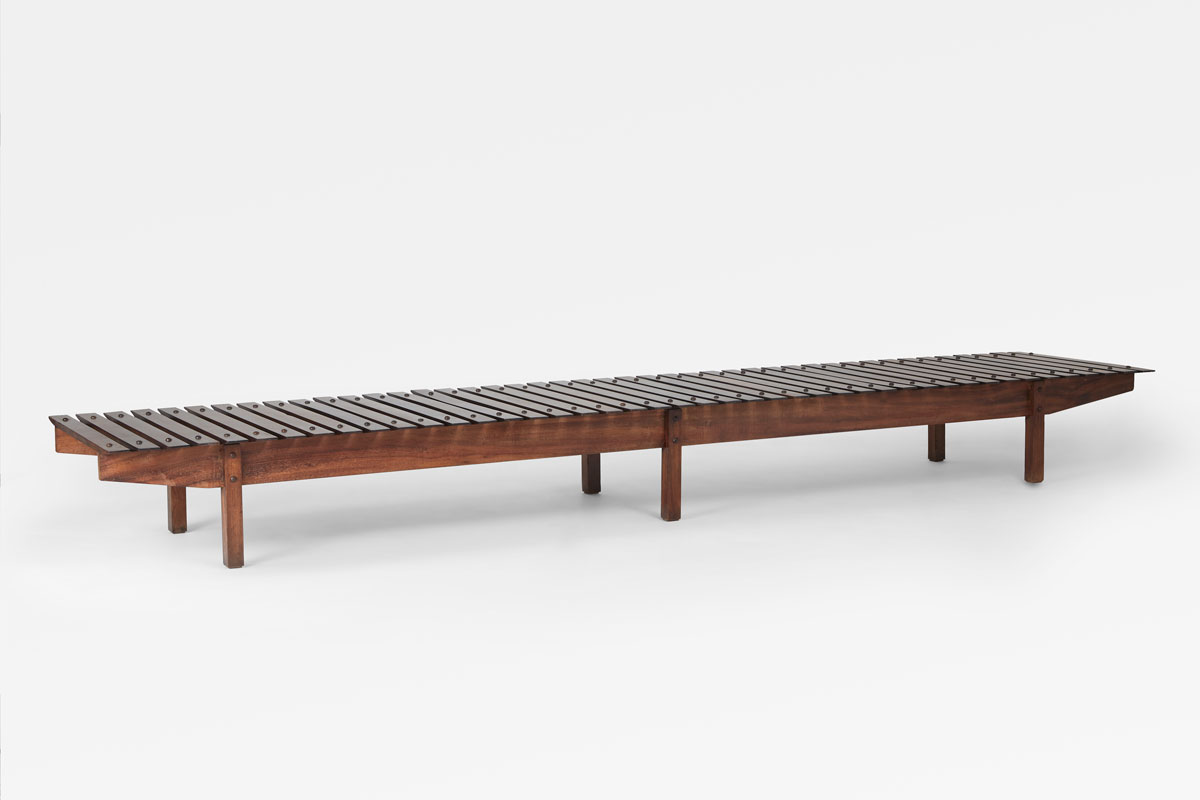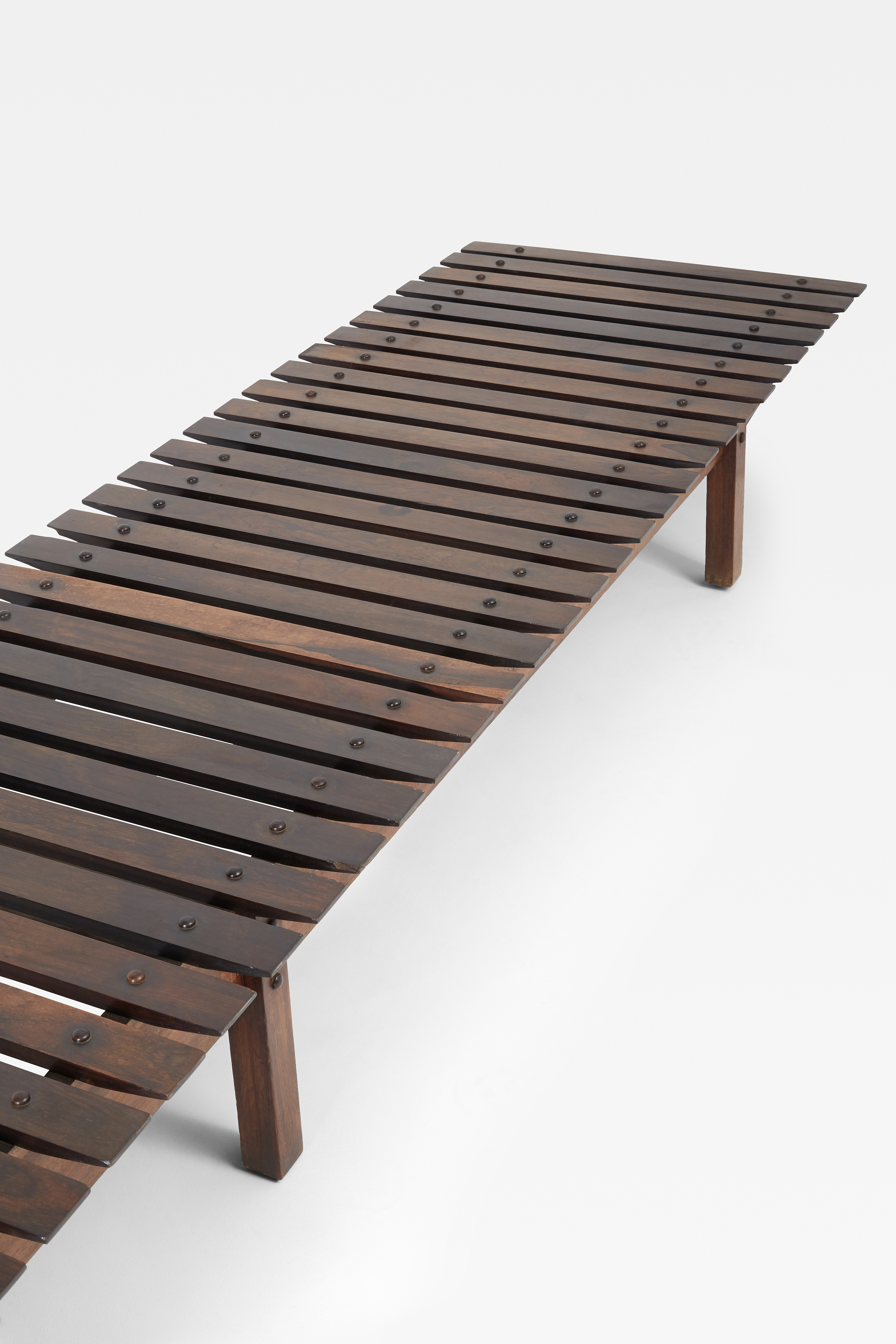 Sergio Rodrigues, 'Mucki' bench
Sergio Rodrigues (1927-2014)
'Mucki' bench
Model desgined in 1958 - Produced between 1958 and 1968 (end of the production).
Long solid wood bench standing on six square-shaped feet. This piece is one of the most iconic model created by Sergio Rodrigues. There are several versions of this piece which can be more or less wide and/or long. The version exhibited here is especially interesting.This is the longest version but the width is 60 cm (instead of the more common 80 cm). This specificity makes this bench very elegant. In very good original condition, the wood has been re-waxed. This «Mucki» bench model has been created in 1958, 3 years after the Rodrigues's shop opening. This shop, Oca, closed in 1968.
Height 30,5 cm (12 in) - Width 294 cm (115 3/4 in ) - Depth 60 cm (23 1/2 in)
Literature :
- Sergio Rodrigues, Soraia Cals, éd. Icatu, 2000, pp. 94-95 a similar model reproduced.
- MÓvel Moderno Brasileiro, Alberto Vicente & Marcelo Vasconcellos, éd. Olhares, 2017, pp. 306-307, a smaller model reproduced.
Share: