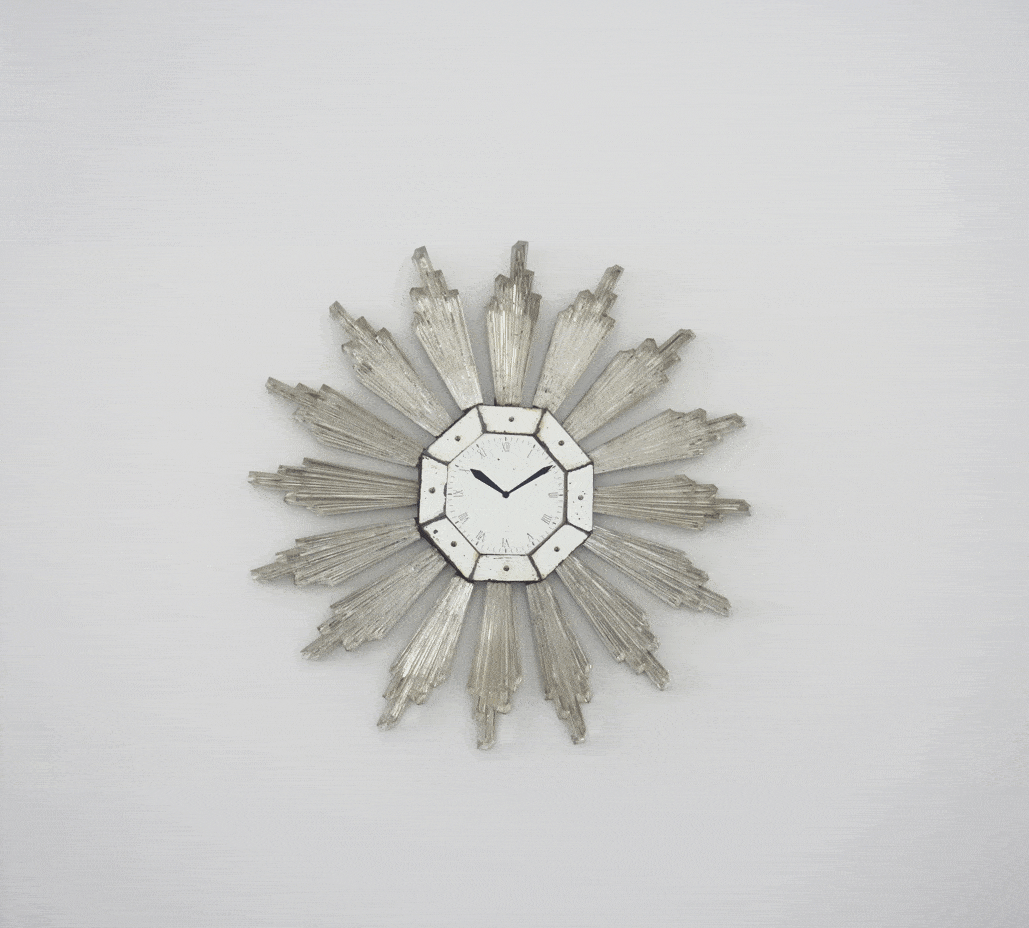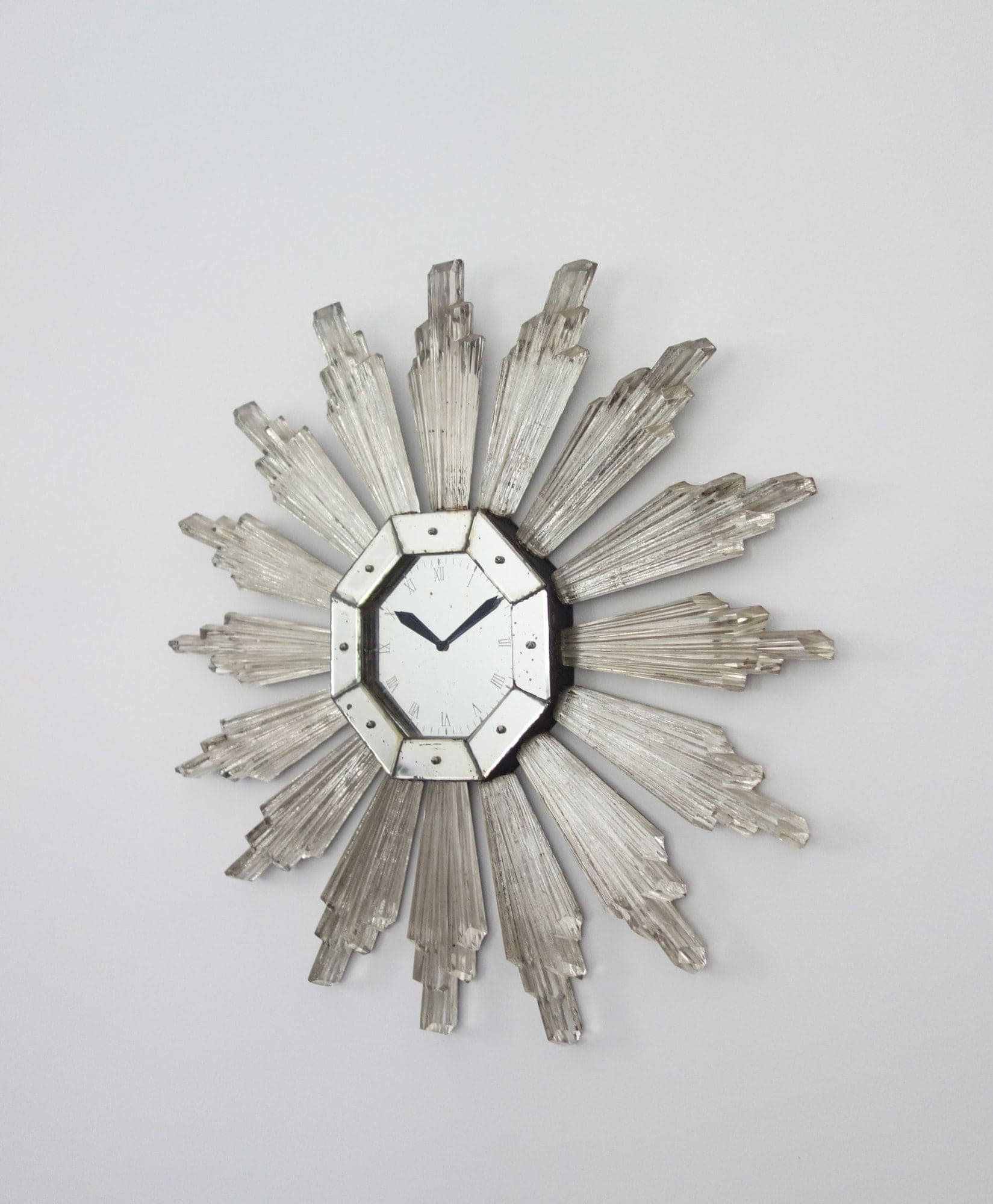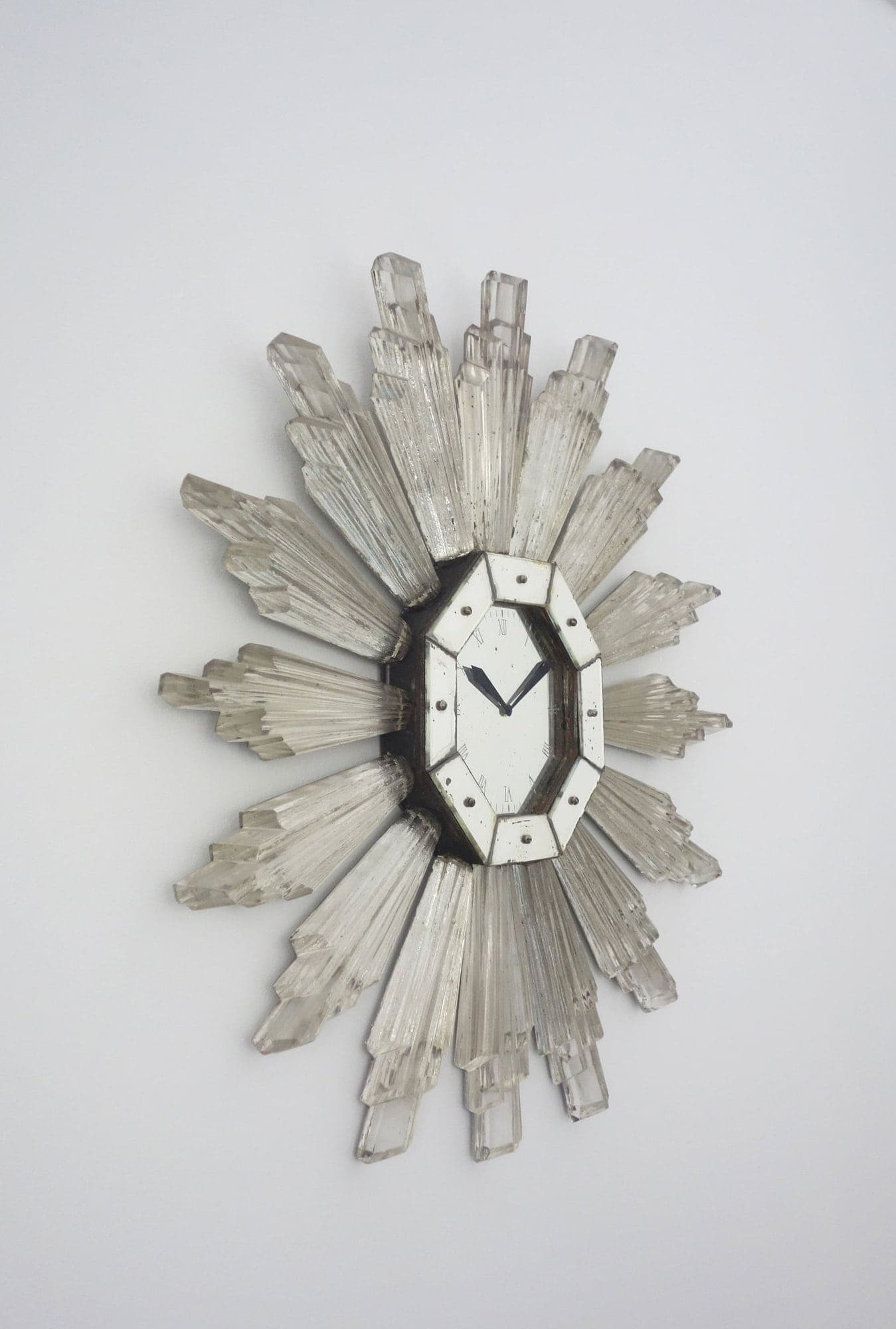 Serge Roche, Very rare wall clock (sold)
Serge Roche (1898 - 1988)
Sold
Very rare wall clock (sold)
1937
''Radiant crystals forming a clock (flase clock), glass face and glass frame, hours engraved on the glass and metal hand.'' This is how Serge Roche describes our wall clock in the invoice to his client, Madame la Vicomtesse d'Aubert, on the 25th of October, 1937. This beautiful object is part of the enchanting pieces created by Serge Roche in the 30's. The patinated mirror plates on the face and the crystals made up of cast Saint-Gobain glass all around, are part of his esthetic vocabulary. Four of these crystals, marking the cardinal points, are entirely polished, whereas the eight others are engraved.
Height 59 cm (23 1⁄4 in)
Provenance :
Collection of Mme la Vicomtesse d'Aubert, Paris then private collection, Paris.
The original invoice, dated 25th of October, 1937, will be given to the purchaser.
Literature :
- Serge Roche, Patrick Mauriès, éd. Galerie Chastel-Marchal, Paris, 2006, pp. 29 et 53
Share: