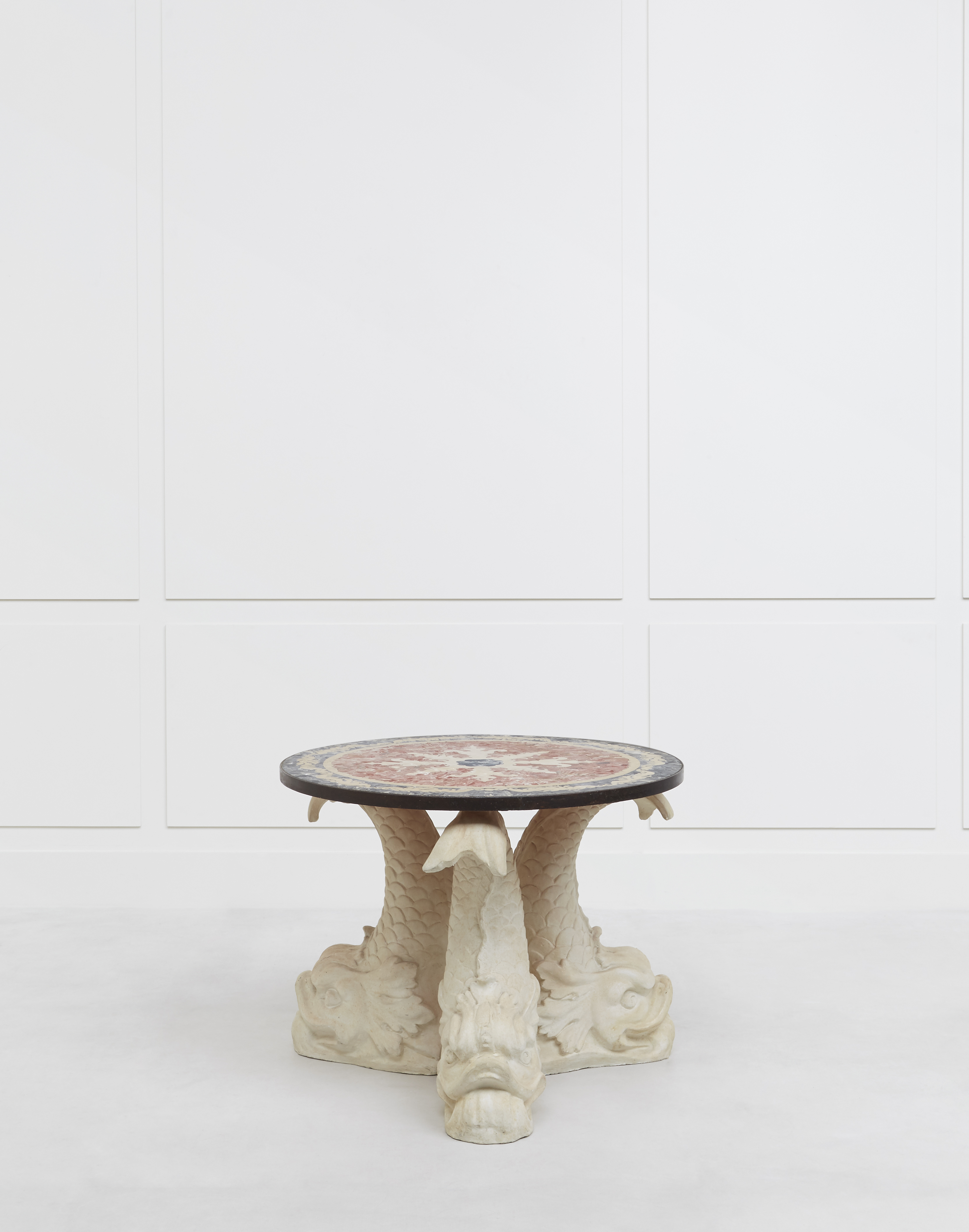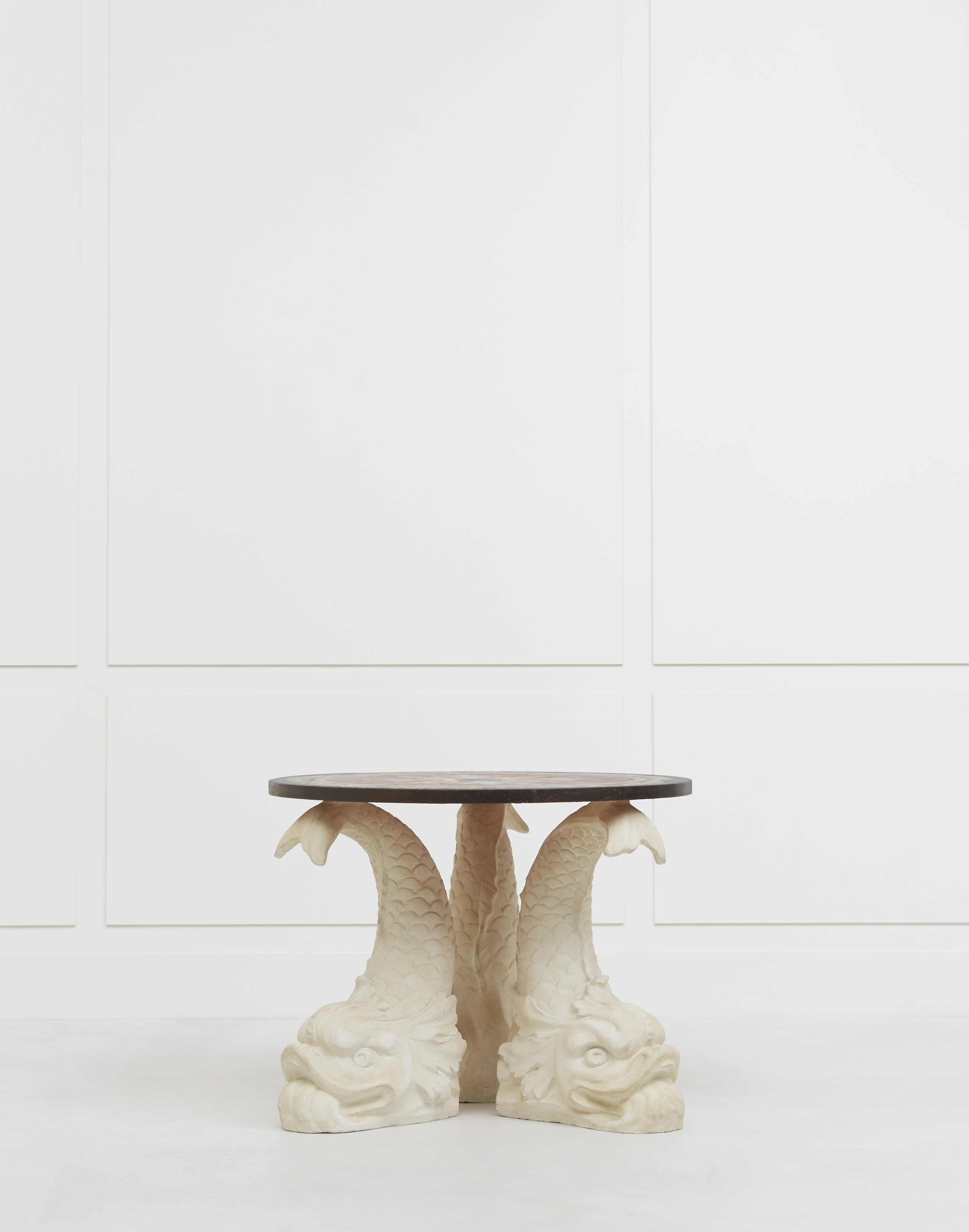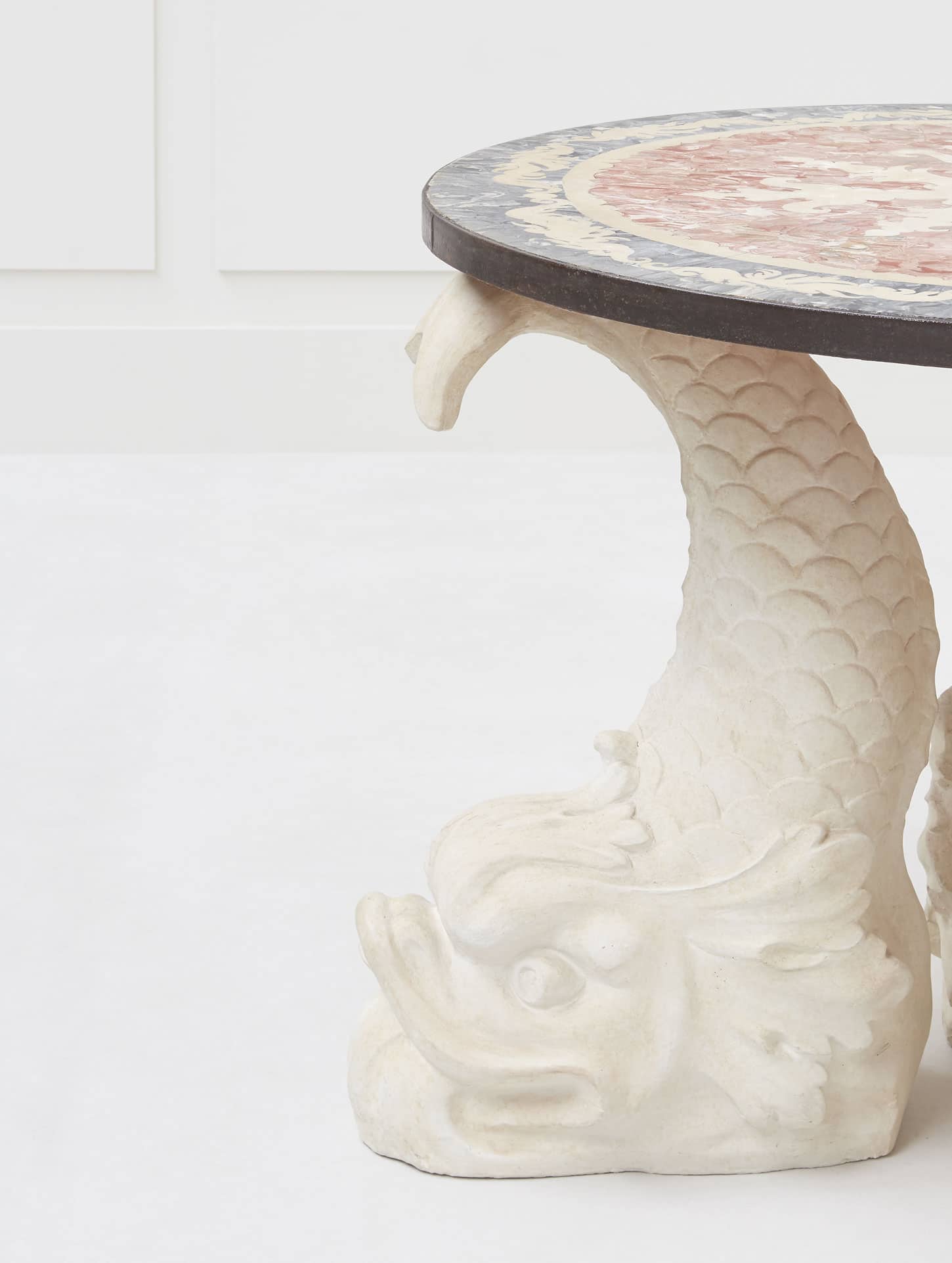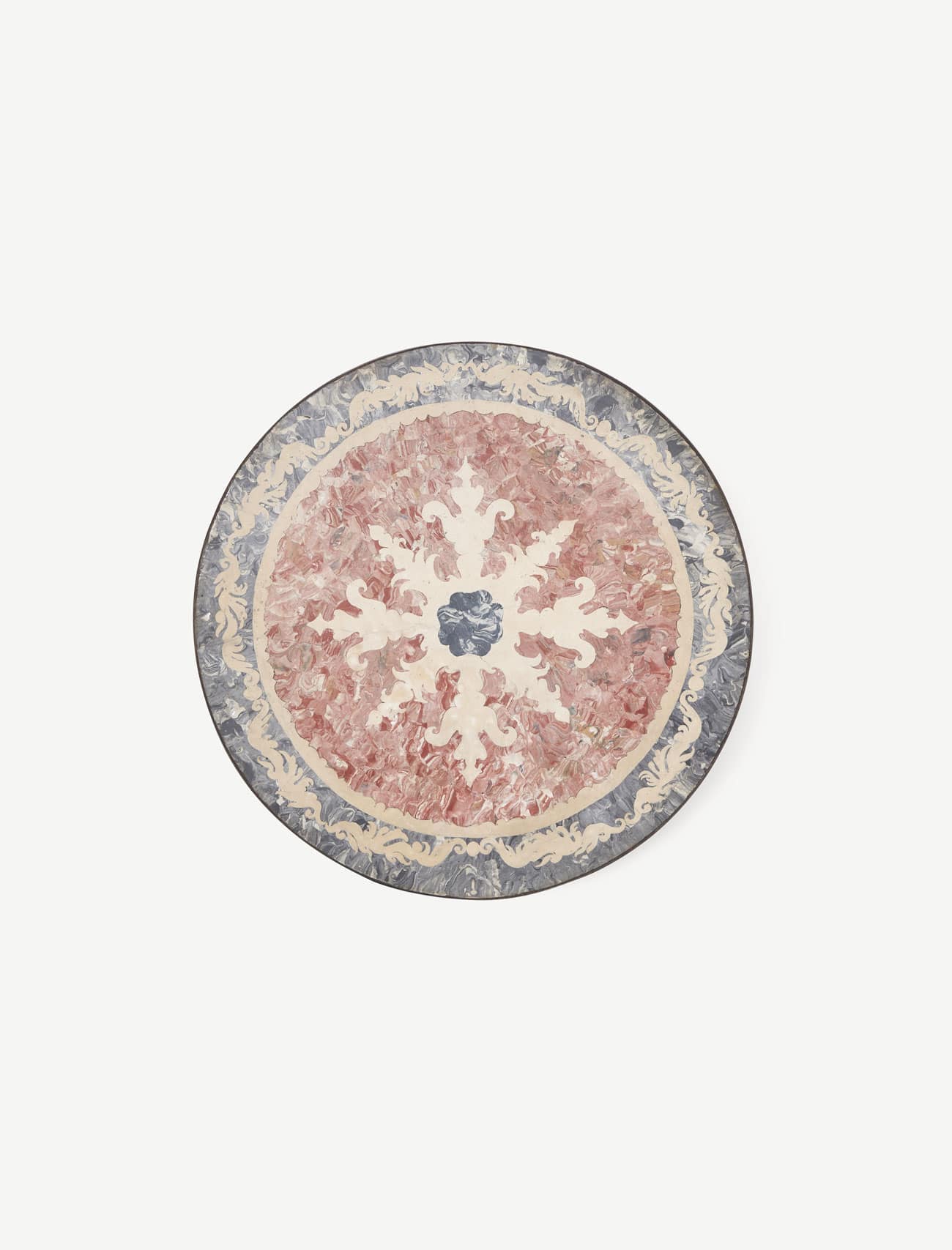 Serge Roche et Ismael De La Serna, Pedestal table
Serge Roche (1898-1988) et Ismael De La Serna (1898-1968)
Pedestal table
circa 1937
Important gueridon made of stucco and scagliola. The patinated stucco base of the gueridon is composed of three imposing sea monsters. The scagliola round top, imitating a marble marquetry, stands on their fins.
Height 72 cm (28 1⁄4 in) - Diameter 90 cm (35 1⁄2 in)
Provenance :
- Ismael de la Serna's apartment, Spanish painter and Serge Roche's friend.
Literature :
- «Serge Roche», P. Mauriès, éd. Galerie Chastel-Maréchal, Paris, 2006, p. 145
- «Ismael de la Serna», C. R. Aguilera, éd. Cercle d'Art, Paris, 1977, pp. 224-225
Share: