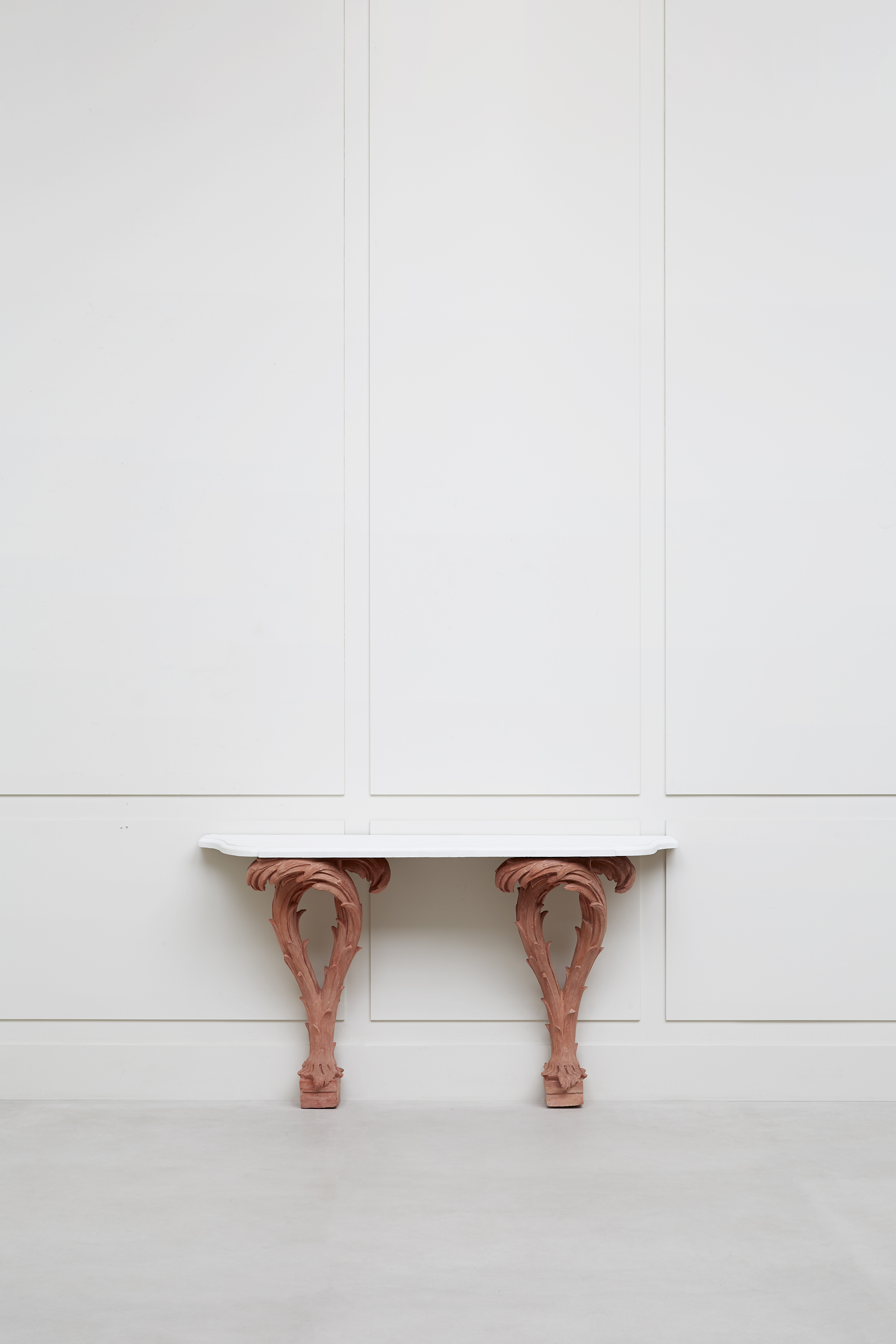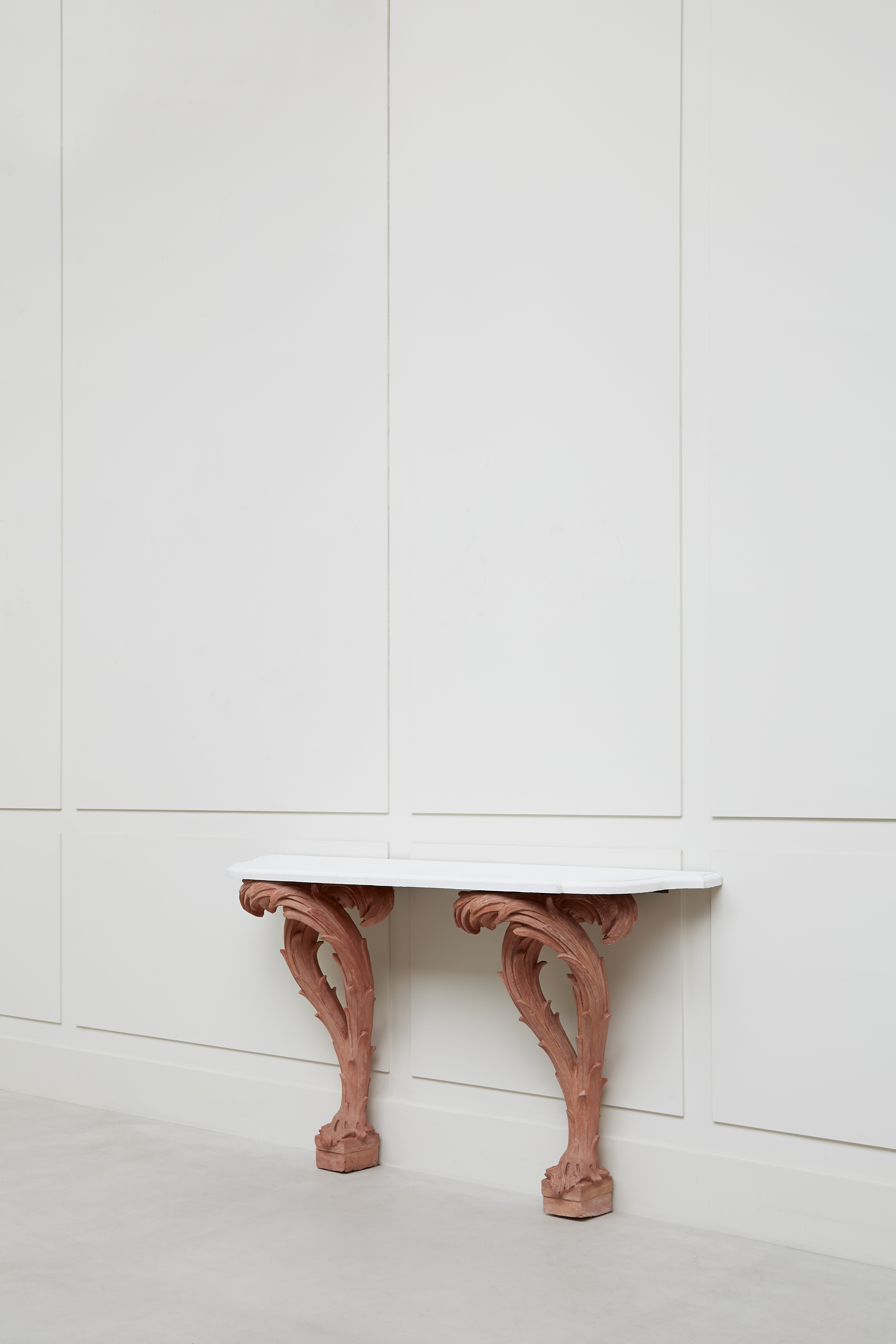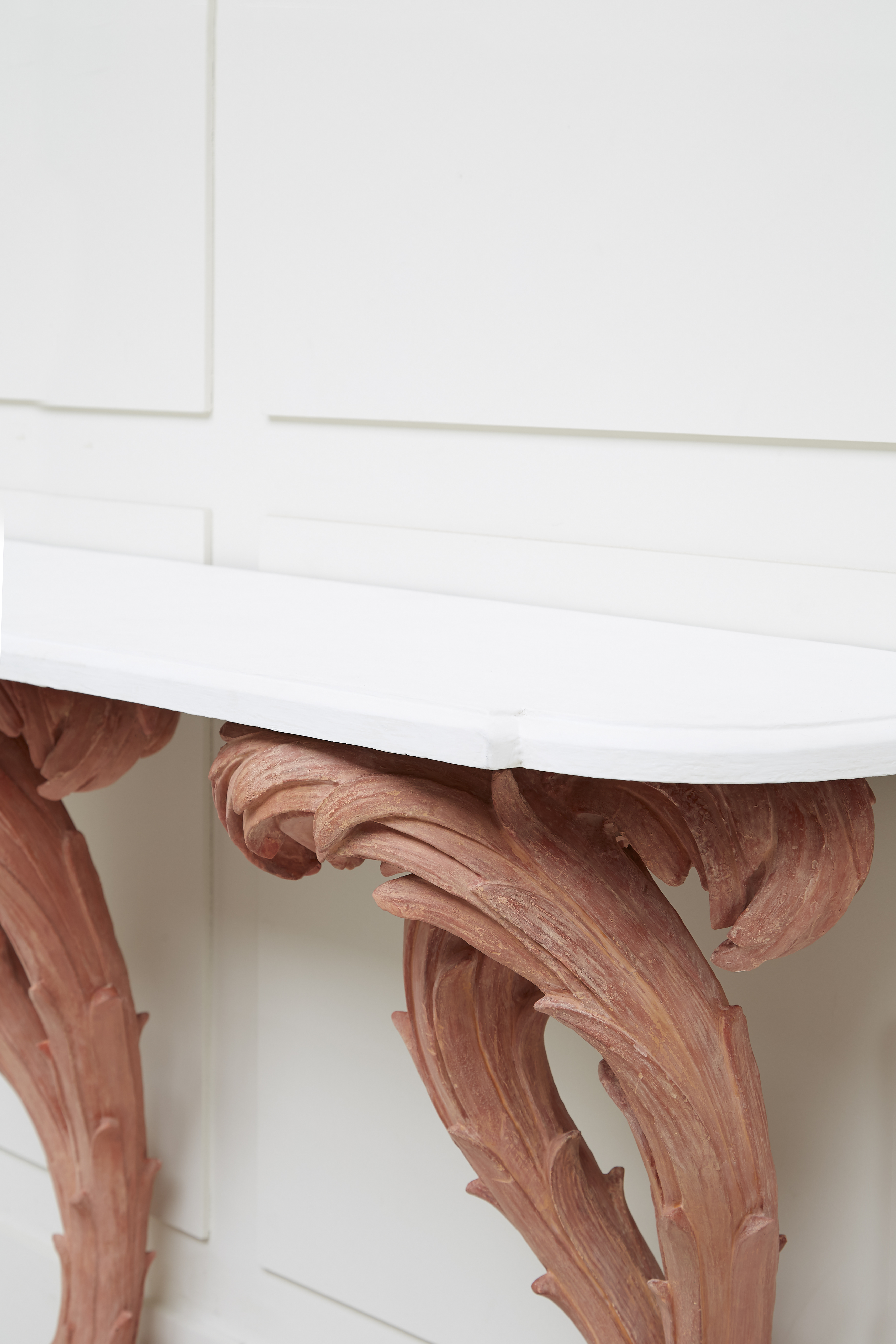 Serge Roche, Console table
Serge Roche (1898-1988)
Console table
circa 1935
Wall-console with a base made of two Acanthus-shaped sheath legs in pink terracotta. A painted white wood top with a slightly protruding front is based onthese legs. The color of the base has been restored at some points. Some previous white painting marks gave us the good reference to get back the original color.
Height 83 cm (36 1⁄2 in) - Lenght 147 cm (57 3⁄4 in) - Depth 36 cm (14 1⁄4 in)
Provenance :
- Private collection, Paris.
Literature :
- « Serge Roche », Patrick Mauriès, éd. Galerie ChasteMaréchal, Paris, 2006, p.80 for a similar model with one leg.
- «Les décorateurs des années 40», B. Foucart & J-L Gaillemin, éd. Norma, Paris, 1998, p. 239 for a similar model with one leg.
Share: