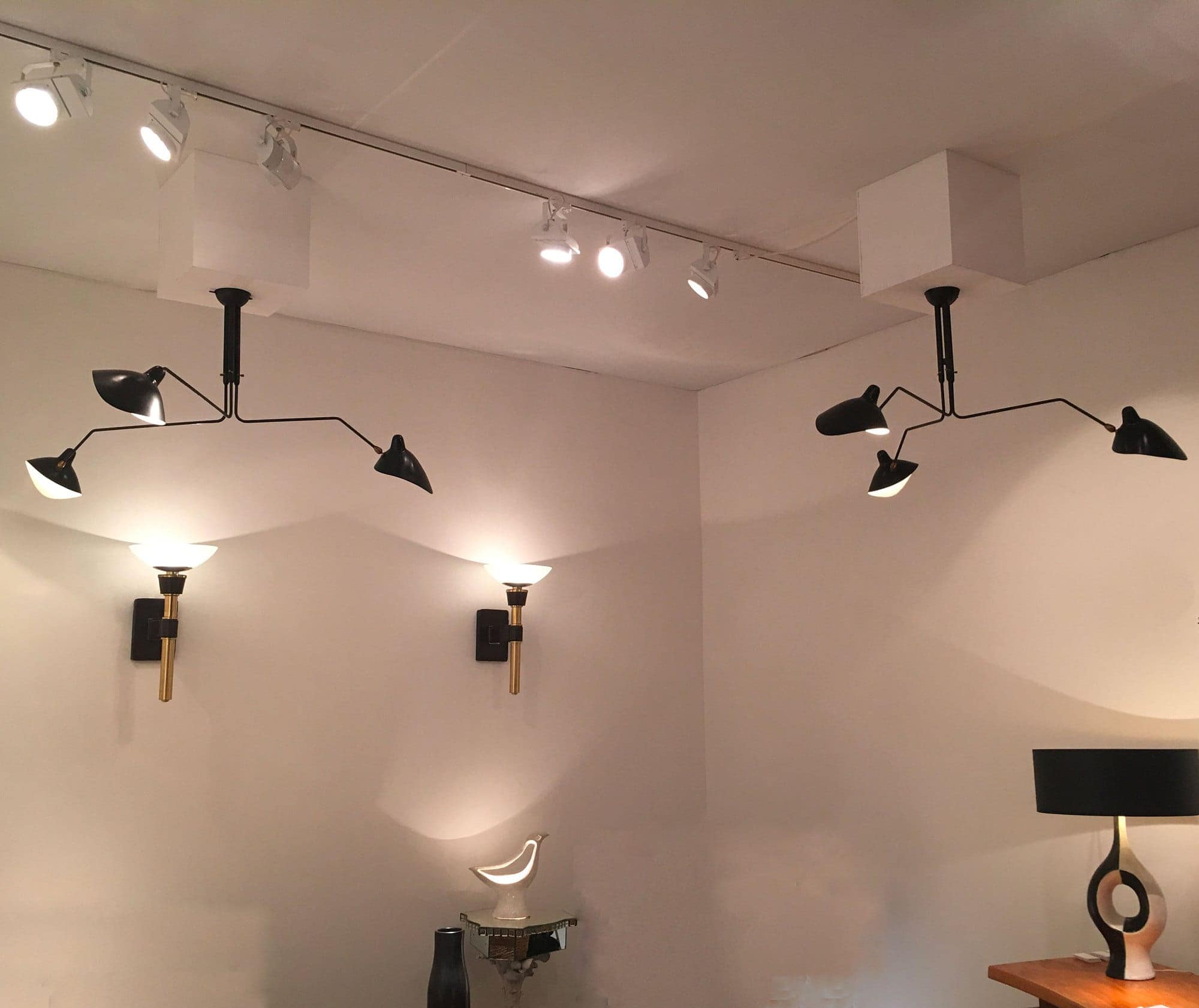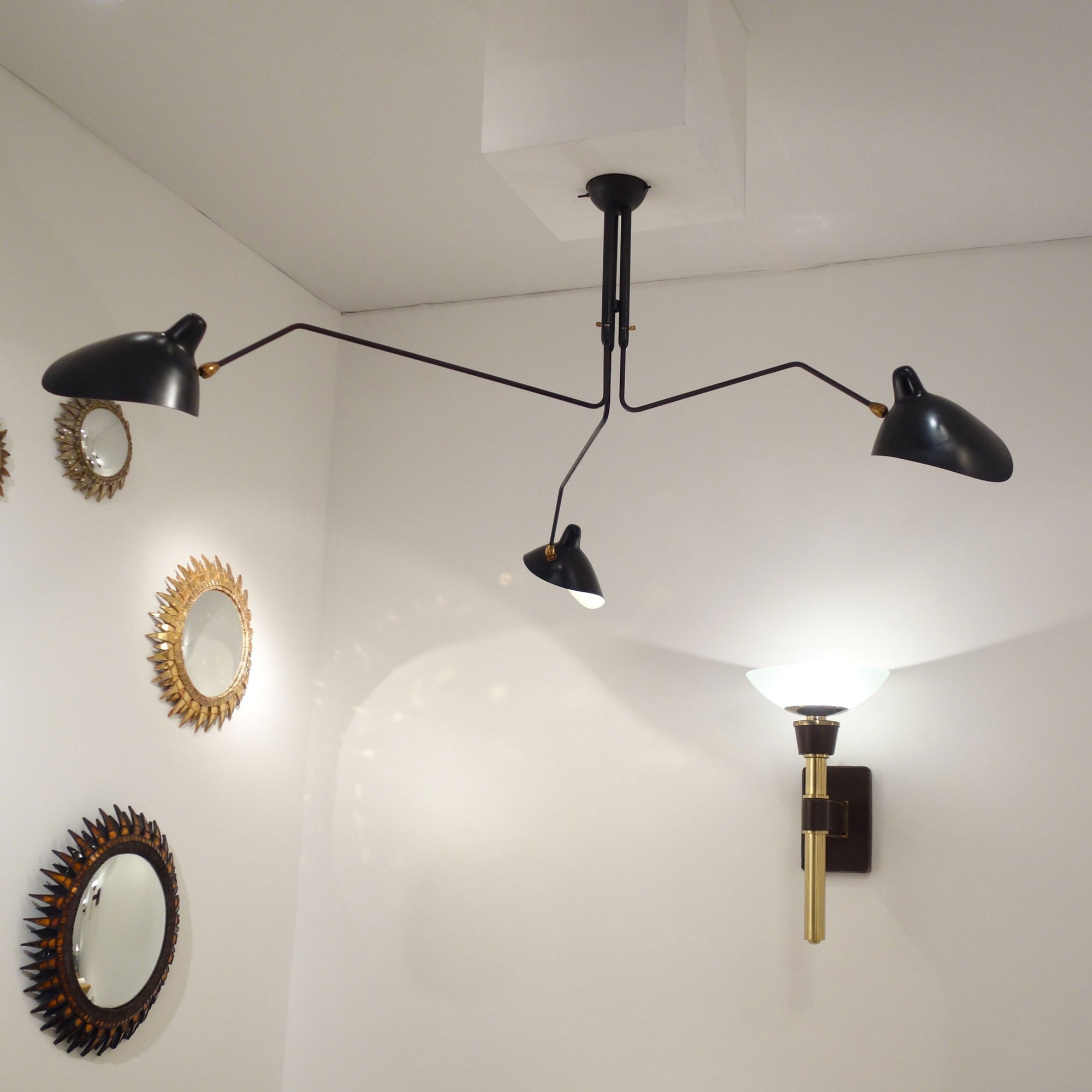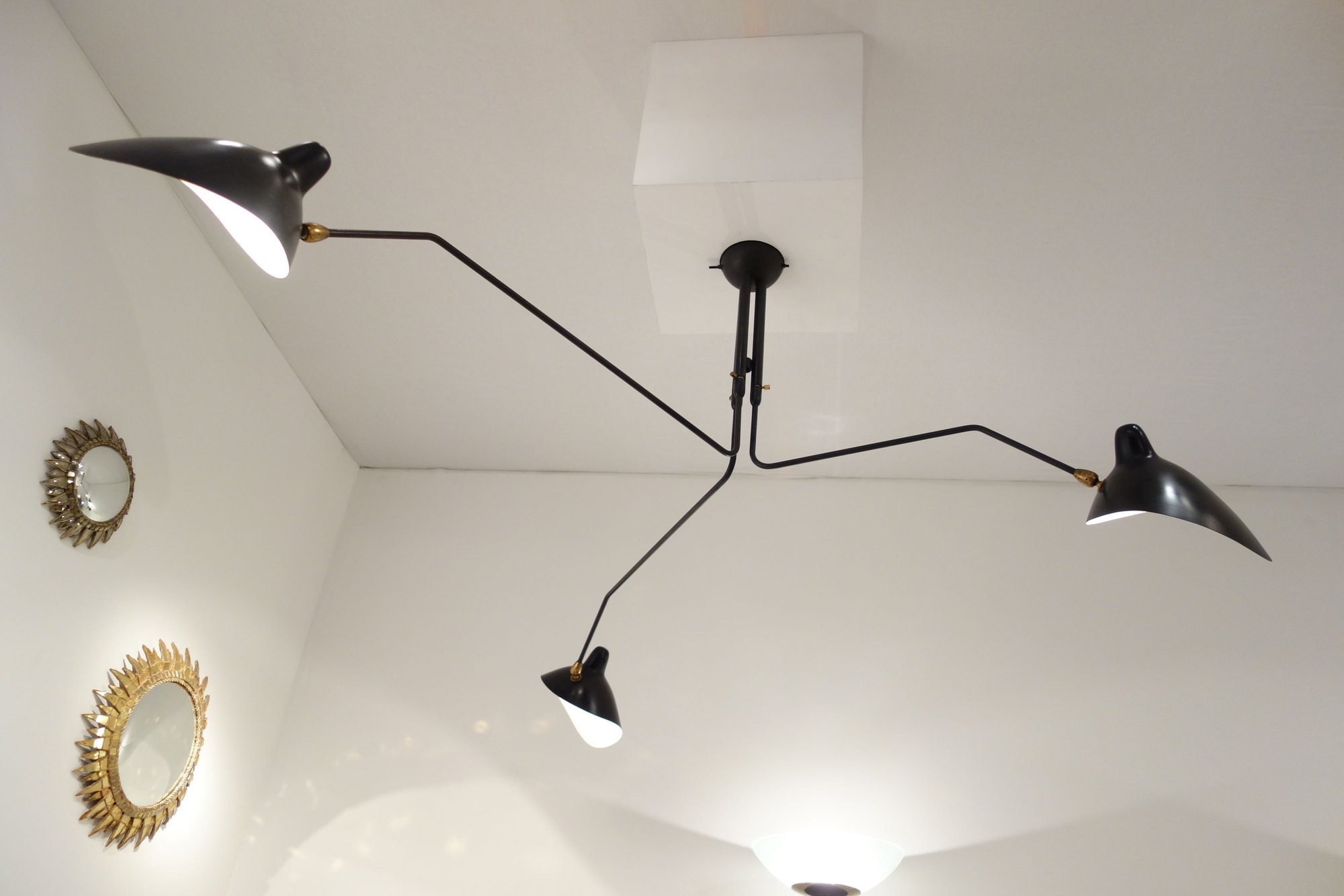 Serge Mouille, ceiling lamp with three pivoting arms
Serge Mouille (1922-1988)
Sold
Ceiling lamp with three pivoting arms
model created in 1958
Blacquered metal and gilded brass. Original painting and patina.
Height 60 cm (23 3⁄4 in.) - Length of the arms 79 cm (31 1⁄4 in.) and 102 cm (40 1⁄4 in.)
Provenance :
Collection from a Parisian mathematician, close friend of Serge Mouille, who ordered several pieces as this ceiling lamp with equal lenghts ; another one with different lengths and also a rare pair of «Conques» wall-lamps, exhibition in 1962 for le Salon des Arts Ménagers.
Literatures :
- Salon des Arts Ménagers, Paris, 1962
- «Jean Prouvé/Serge Mouille» Galerie 1950 Alan, Galerie Delorenzo, New York, 1985
Exhibition :
- Salon des Arts Ménagers, paris, 1962
- «Jean Prouvé/Serge Mouille» Galerie 1950 Alan, Galerie Delorenzo, New York, 1985
Share: