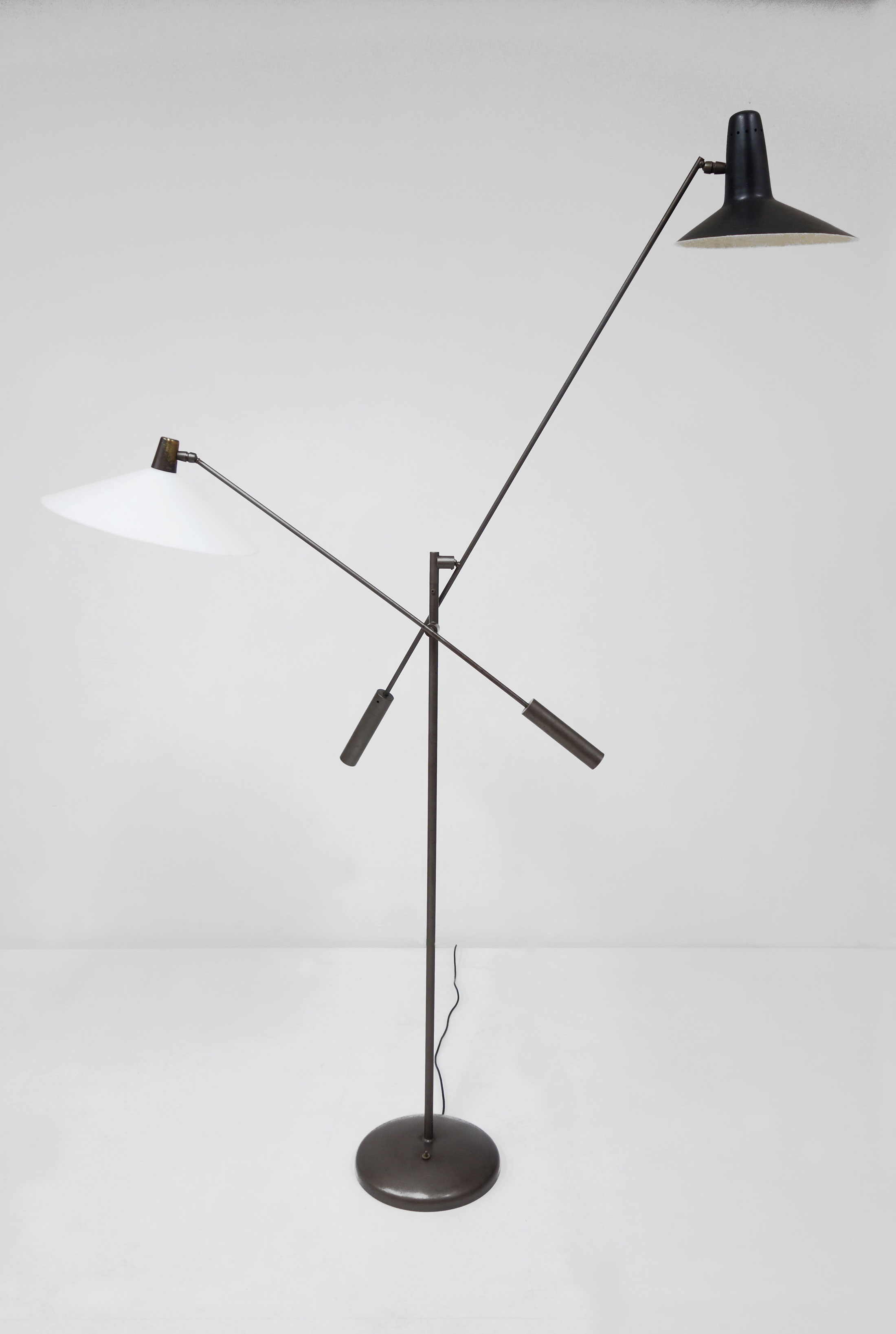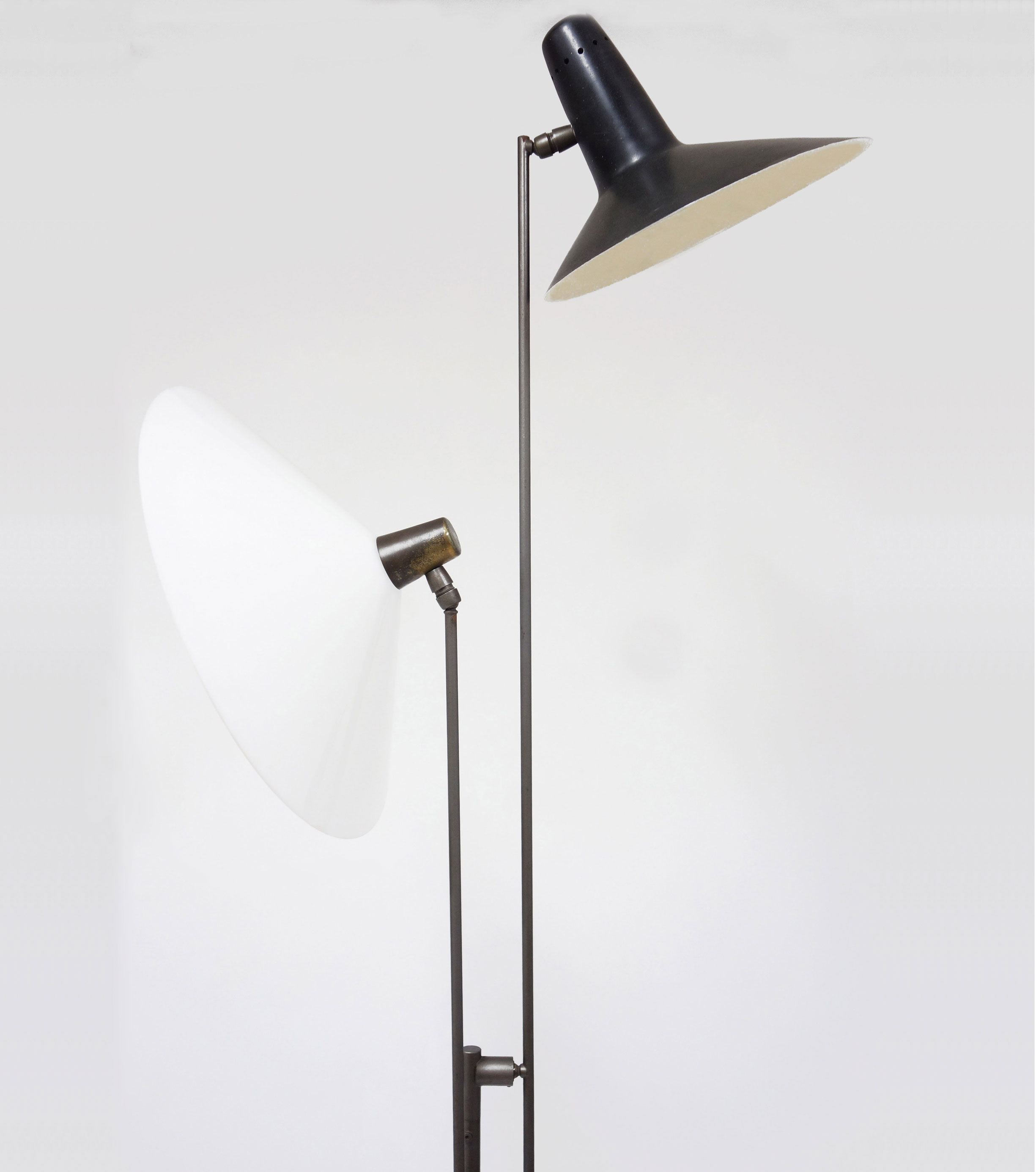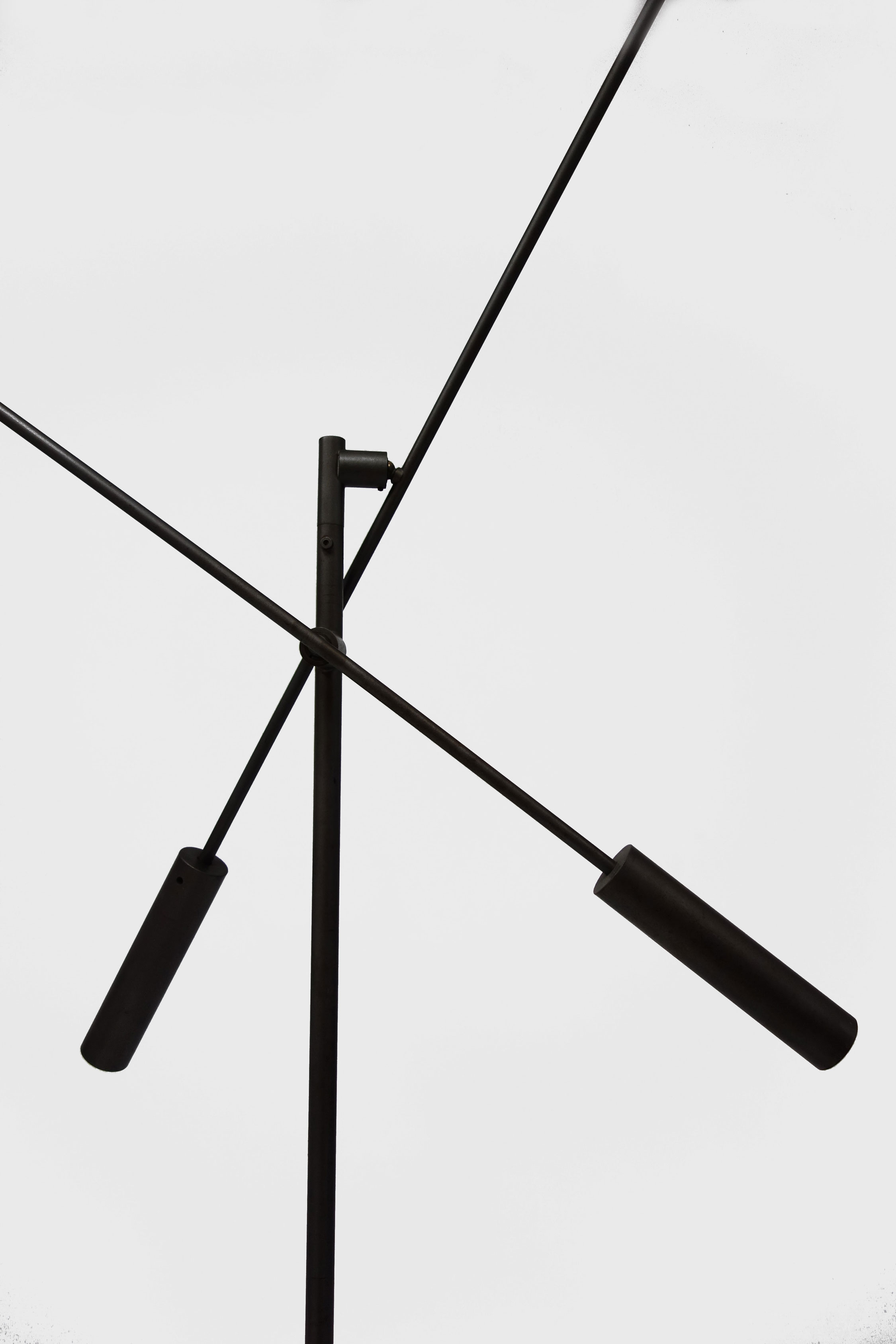 Robert Mathieu, Double pendulum floor lamp
Robert Mathieu (1921-2002)
Double pendulum floor lamp
circa 1950
Black lacquered metal and brass, with a patina. Robert Mathieu Luminaires Edition. This pendulum lamp with two counterweights is characteristic of Robert Mathieu's work from the late 1950s. The precision and high quality of execution of this piece recalls the designer's early training in watchmaking. As early as 1953, he added reflectors made of perspex to the lamps and ceiling lights : an innovative material for the time.
Maximum height 212 cm (83 1/2 in) - Base diameter 30 cm (11 3/4 in)
Provenance :
Private collection, France.
Share: