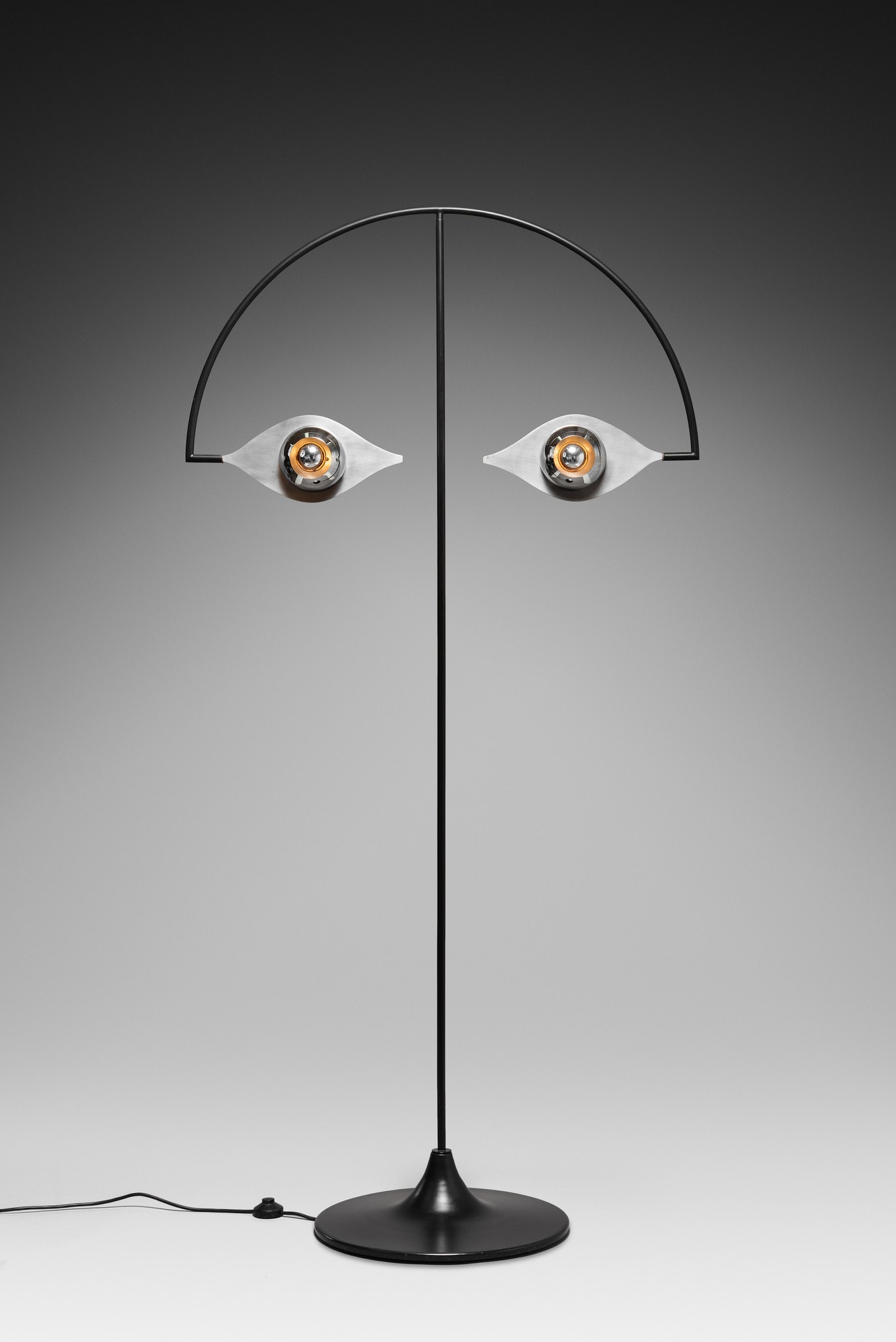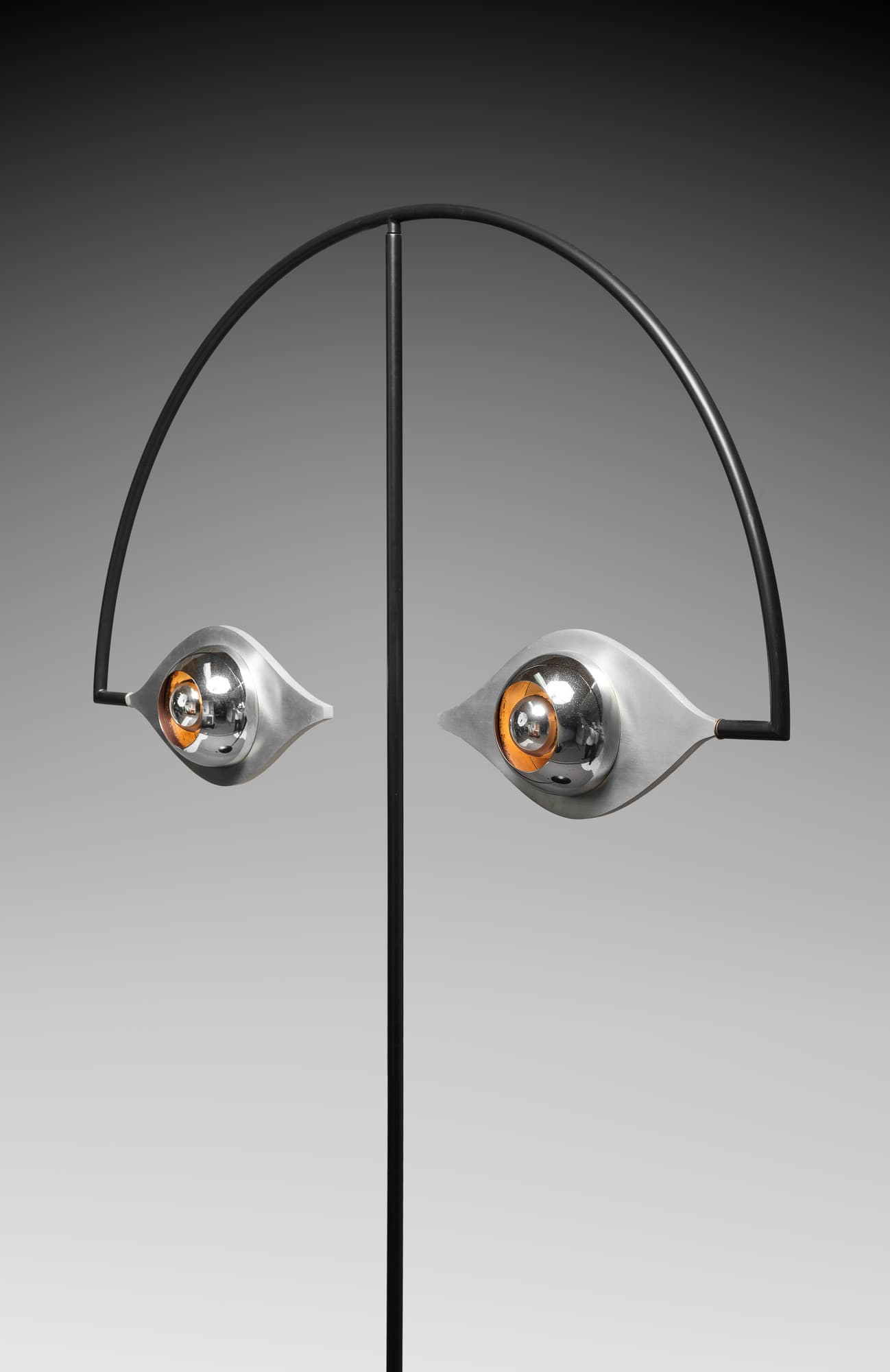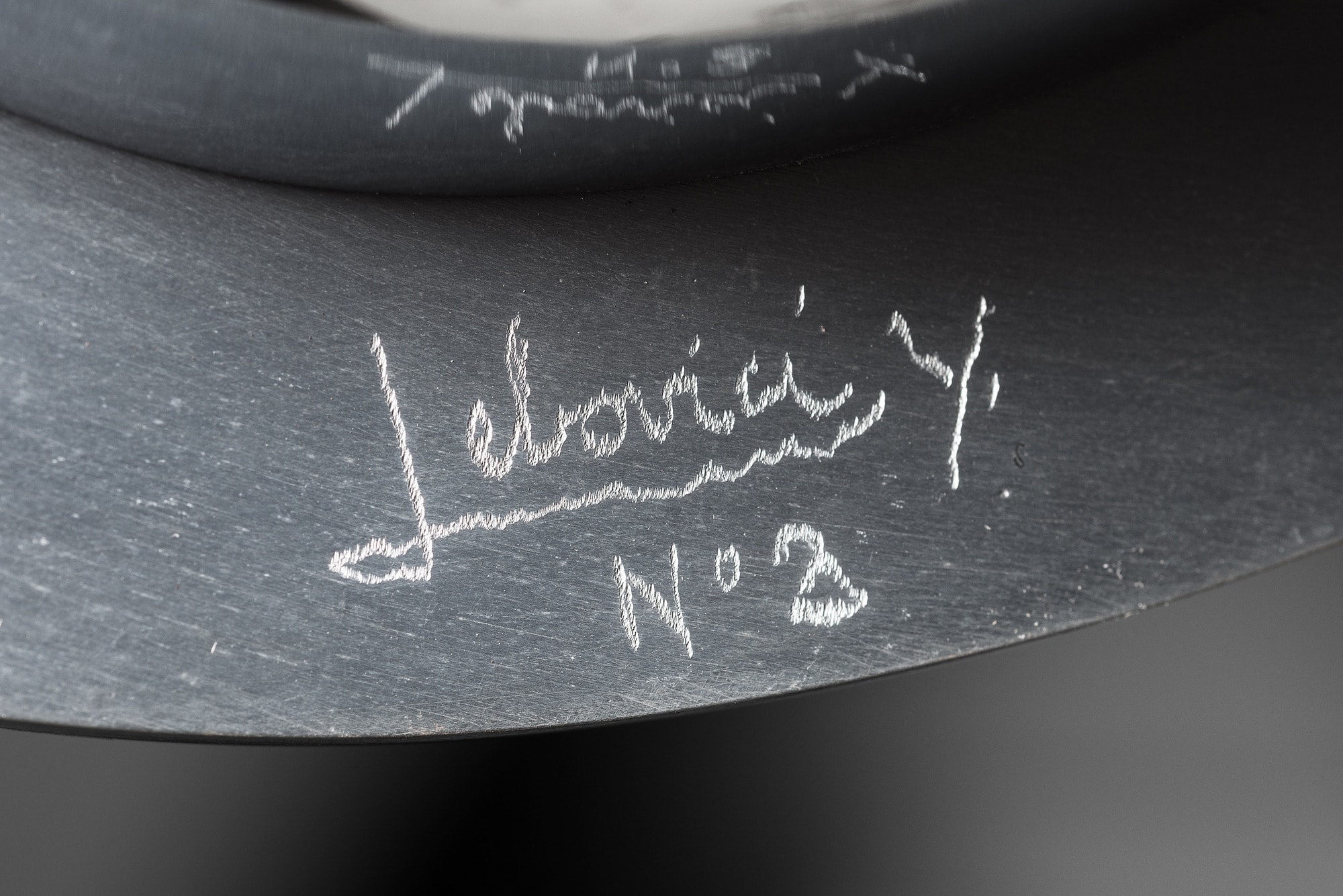 Yonel Lebovici, Rare "Les Yeux sans Visage" floor lamp (sold)
Yonel Lebovici (1937-1998)
Sold
Rare "Les Yeux sans Visage" floor lamp (sold)
1981
Two polished aluminium and chrome-plated steel eyes diffusing the light are linked to the thin shaft by a black lacquered steel tubular arc, as a fragile mobile. The all stands on a black lacquered steel base. Engraved signature on the base «Lebovici Y. n°3». Limited edition of 10 + 2 artist's proofs.
Literature :
- Yonel Lebovici, sculpteur de haut niveau, Michèle Chartier, éd. Stein Ouaki, Paris, 1995, p. 67
- Yonel Lebovici 1937-1998, D. et Y. Lebovici, éd. YP Art Expo, Paris, 2003, pp. 104-105
- "Les Décorateurs des années 60-70", P. Favardin et G. Bloch-Champfort, éd. Norma, Paris, 2007, p. 238
Cette pièce sera référencée dans la base de données du futur Comité Lebovici.
Total Height 200 cm (78 in) - Width 100 cm (39 in) - Depth 55 cm (21 ½ in).
Share: