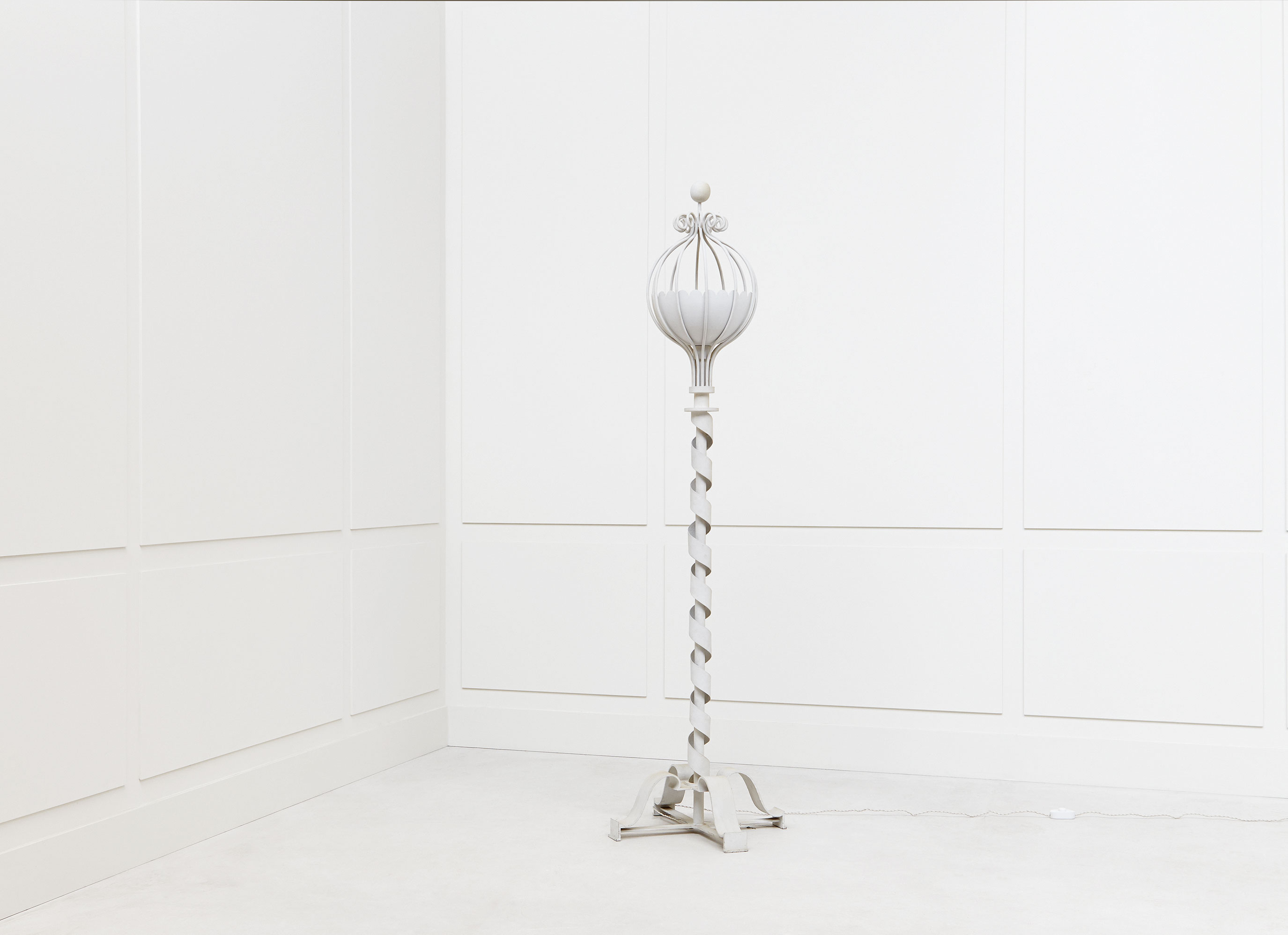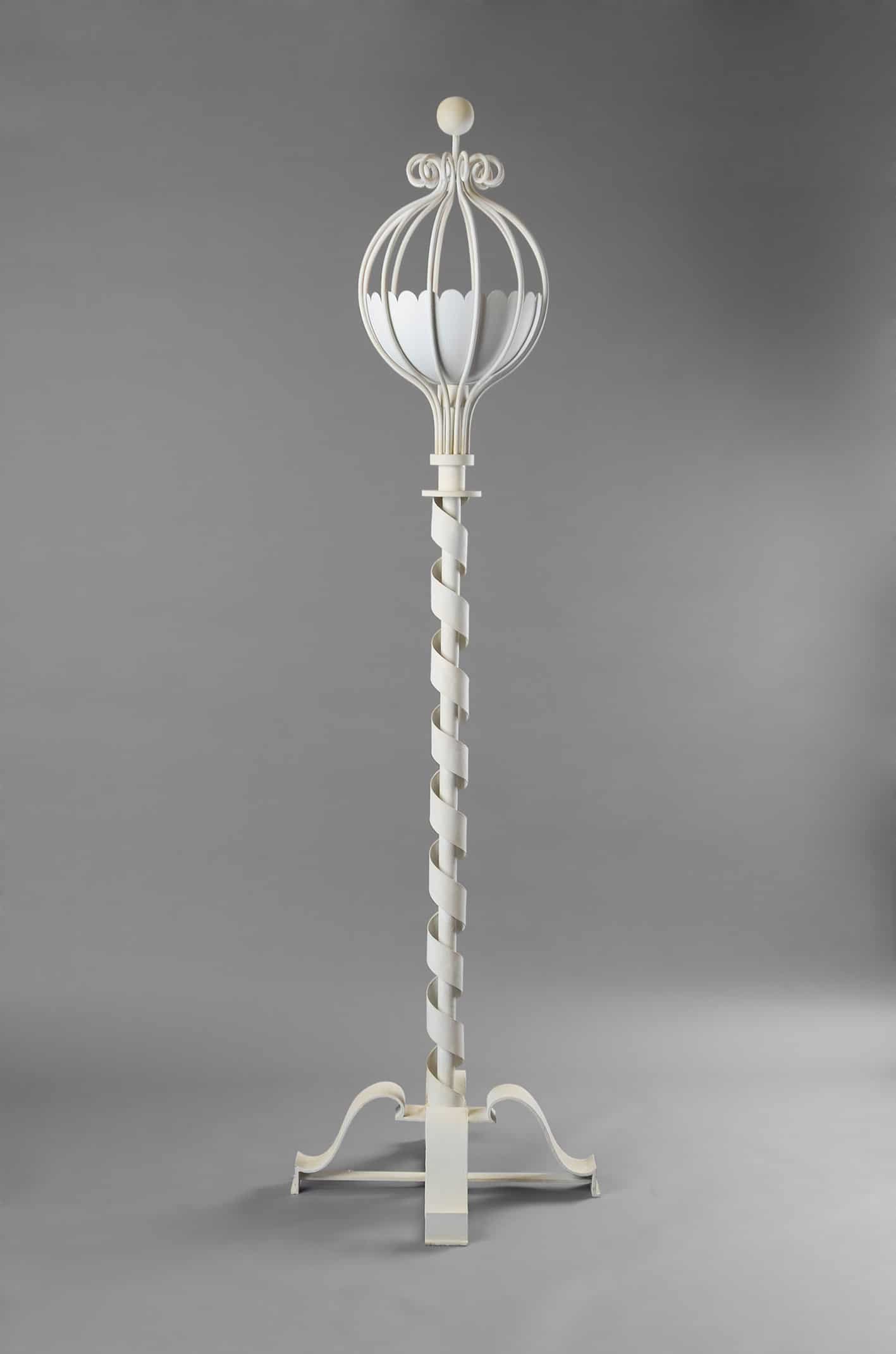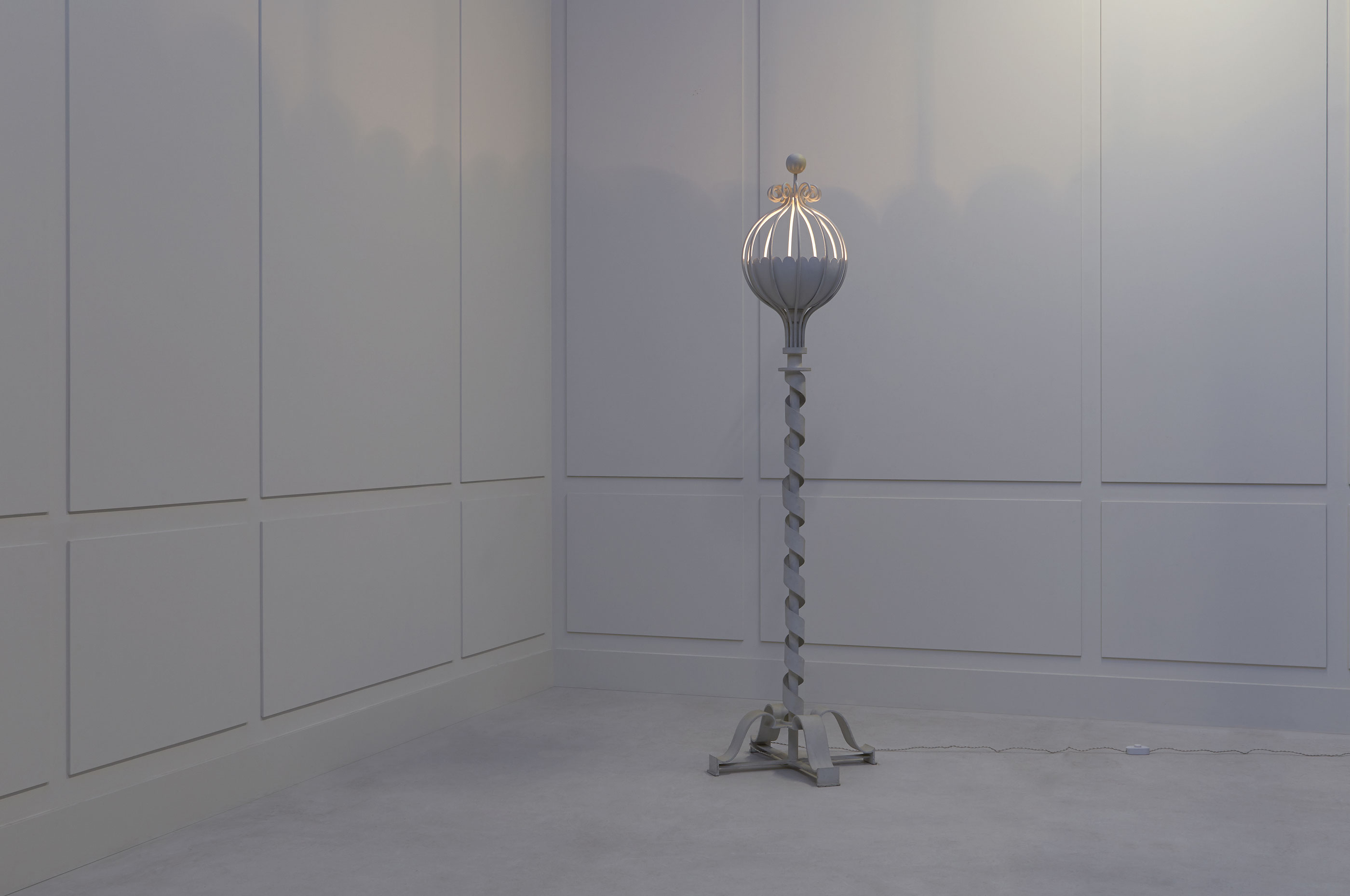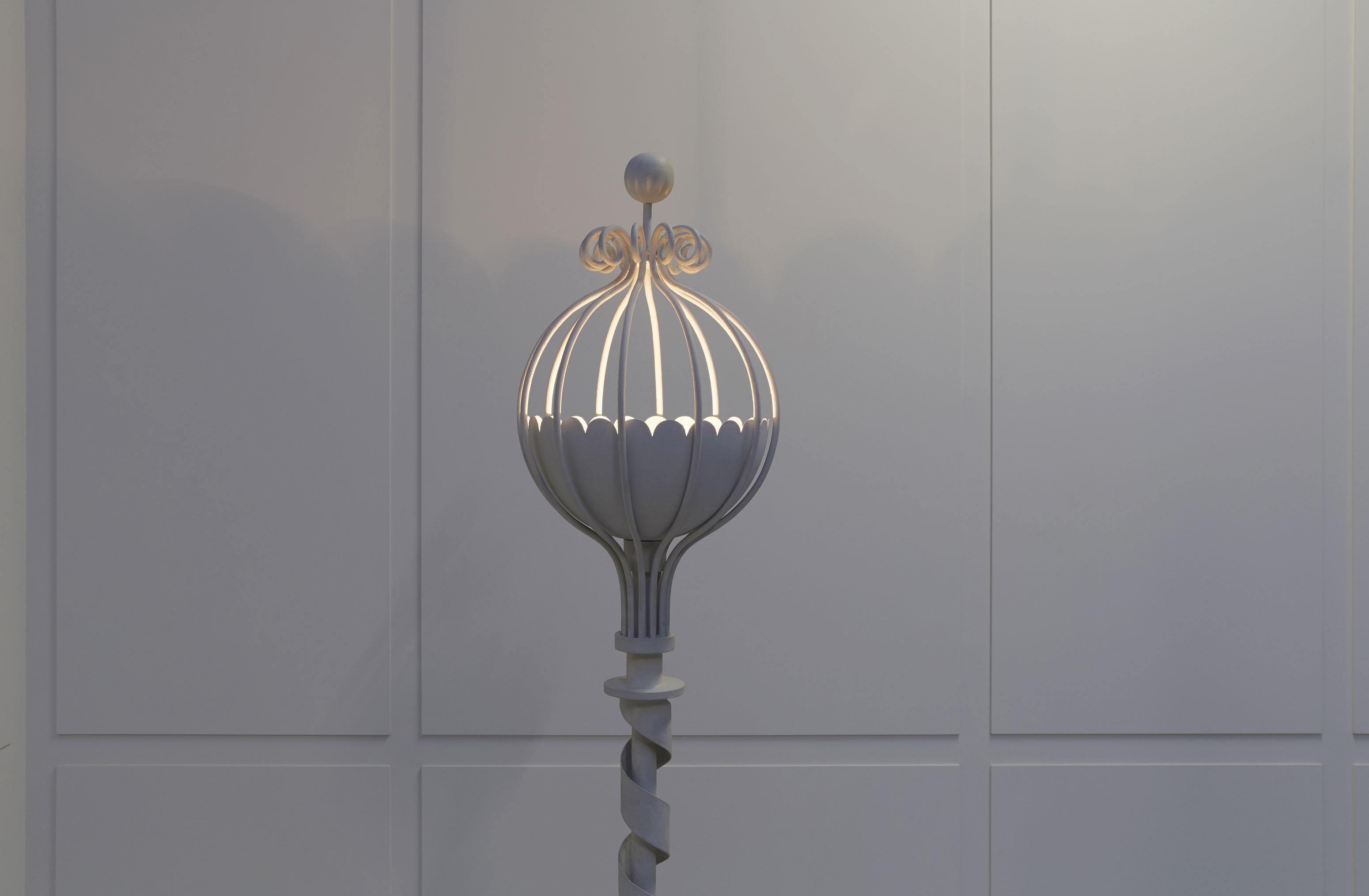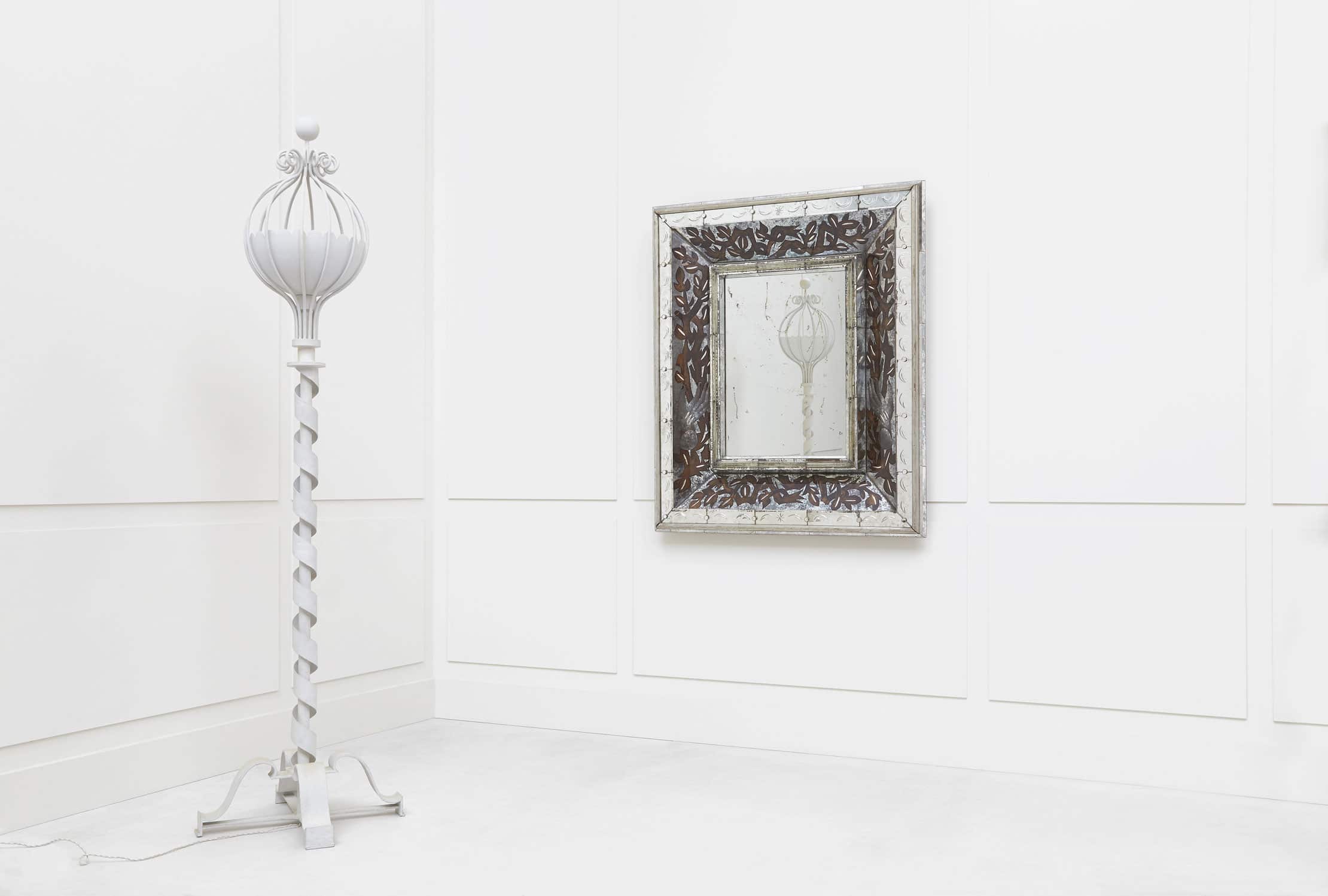 Serge Roche & Gilbert Poillerat, Rare floor lamp
Serge Roche (1898-1988) & Gilbert Poillerat (1902-1988)
Rare floor lamp
1935
Rare floor lamp in wrought iron covered with white stucco. The twisted shaft wraps around a circular axis which stands on a base composed of four curved flat feet. The lighting part is composed of curved stems which maintain a metal sphere. Very rare model.
Height 85 ½ in (217 cm) - Width of the base 25 in (63 cm)
Provenance : Serge Roche's private collection, Paris.
Literature :
- « Serge Roche », Patrick Mauriès, éd. Galerie Chastel-Maréchal, Paris, 2006, reproduit p.139
- « Gilbert Poillerat, maître ferronnier », François Baudot, éd. Hazan, Paris, 1992, p.129.
- « Les Décorateurs des années 40 », B. Foucart, J.-L. Gaillemin, éd Norma, Paris, 1999, pp.236-237
Share: