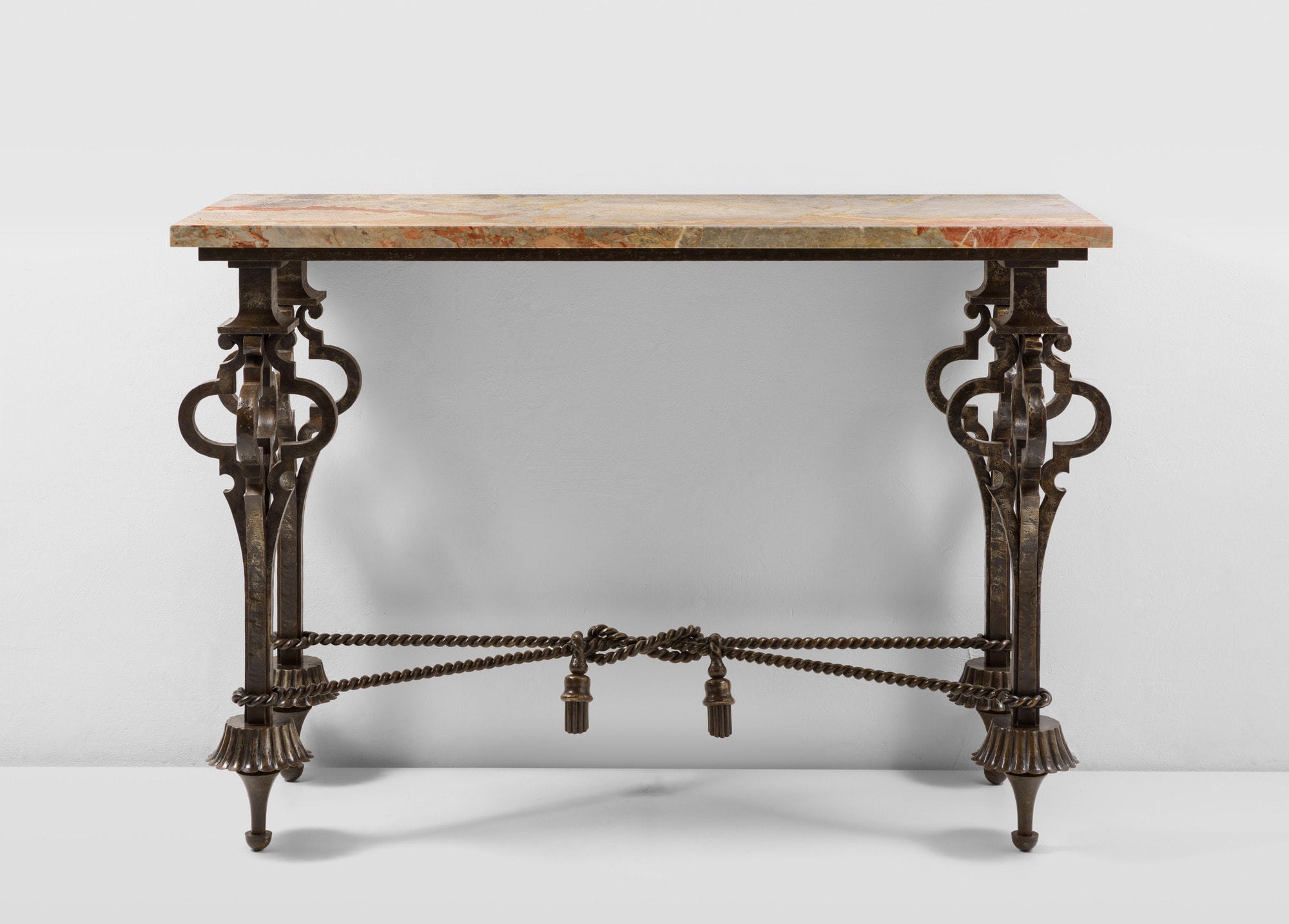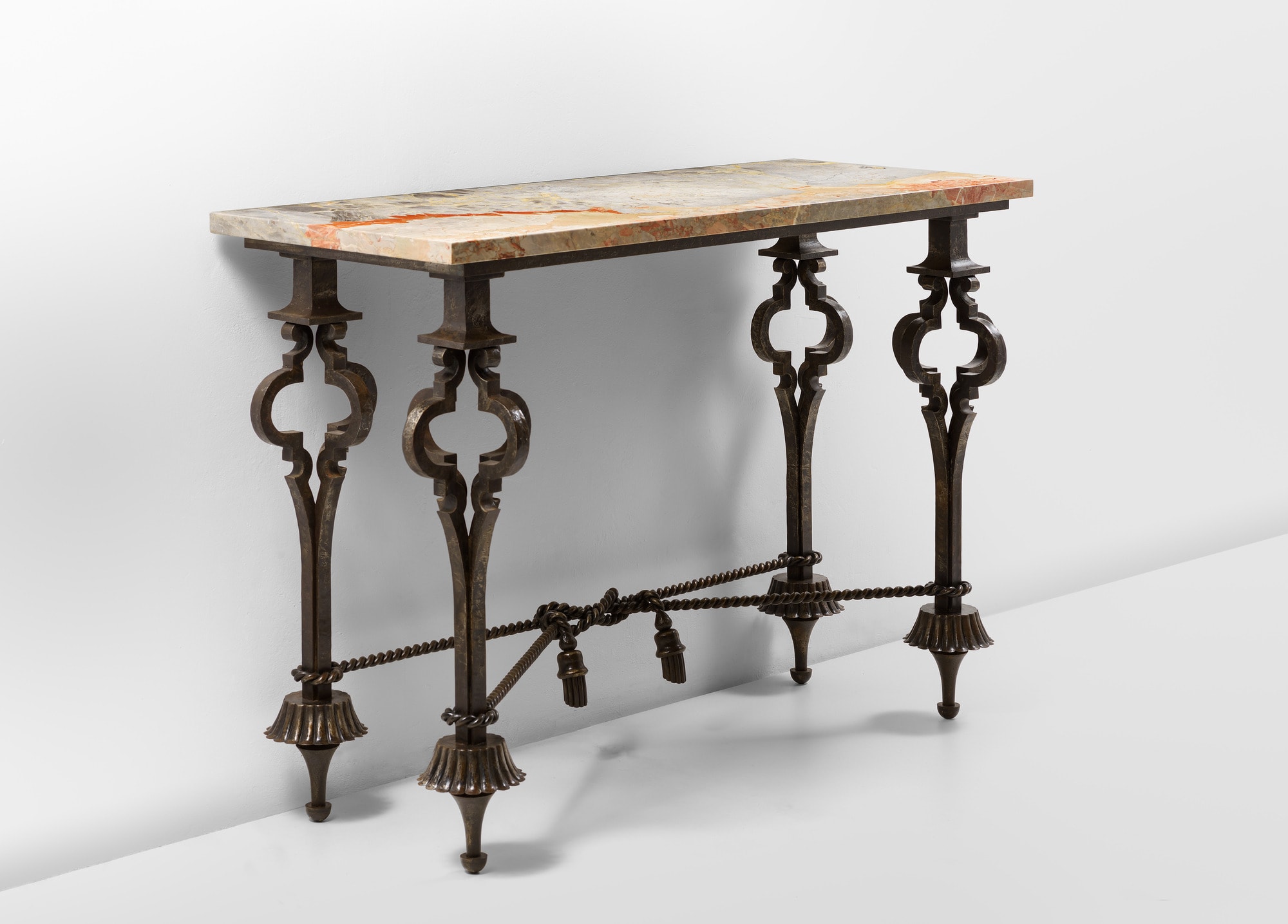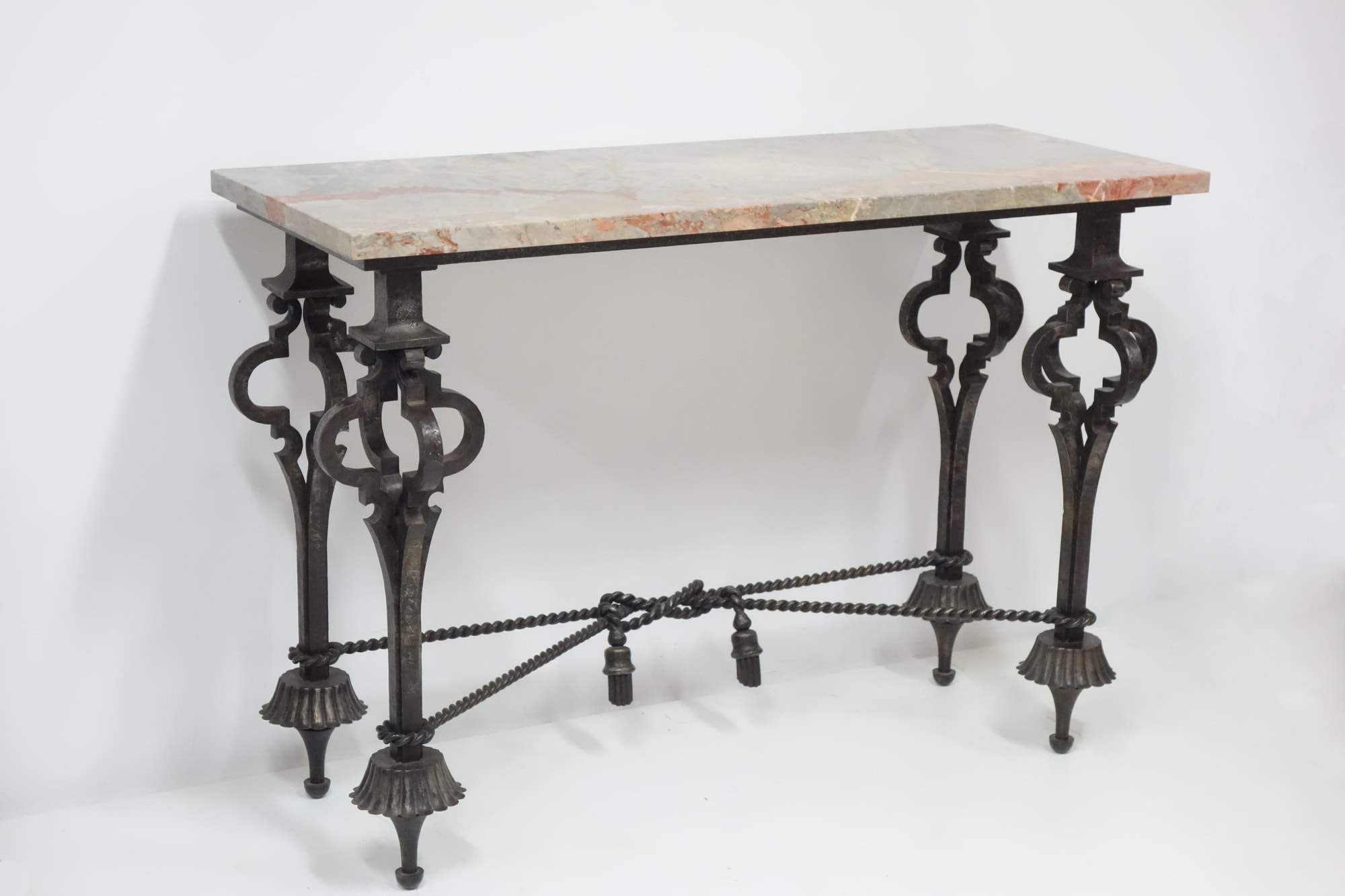 Rare and important console
Gilbert Poillerat (1902-1988)
Sold
Rare and important console
Circa 1938
The rectangular marble surface with beige veining Sarrancolin breccia rests on a cast iron base. Each of the four exquisitely worked legs has a quadrilobe motif at the top and an inversed corolla at the base. They are linked by an X-shaped brace in the form of a cleverly knotted rope decorated with acorns. This base is a prime example of Poillerat's use of metal. The cord is the central decorative element of the console, evoking the strength of the piece's structure and design.
Height 90 cm (35 1⁄2 in)
Width 131 cm (51 1⁄2 in)
Depth 52,5 cm (20 3⁄4 in)
Certificate of authenticity issued by Didier Poillerat, son and right-holder of Gilbert Poillerat.
Share: