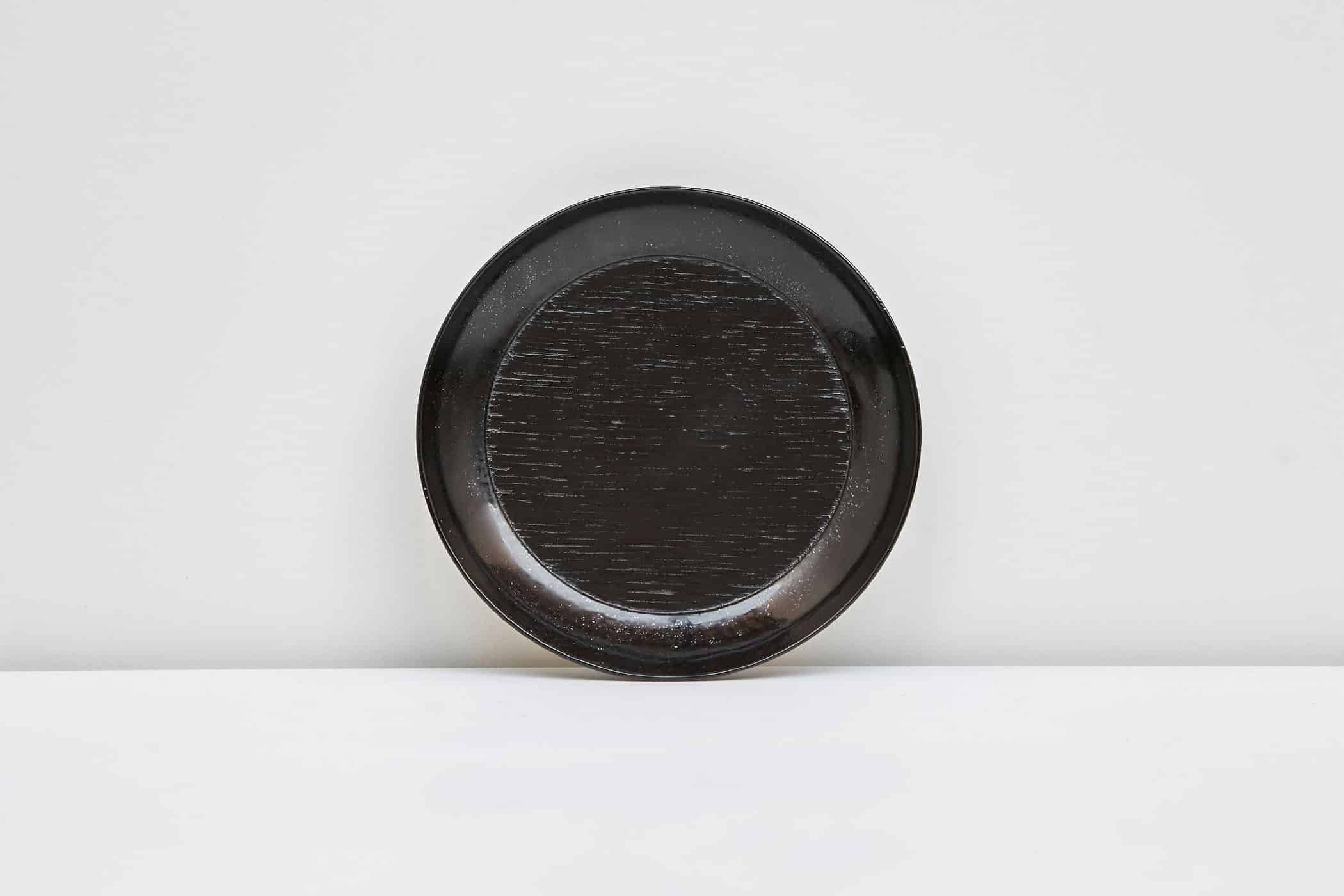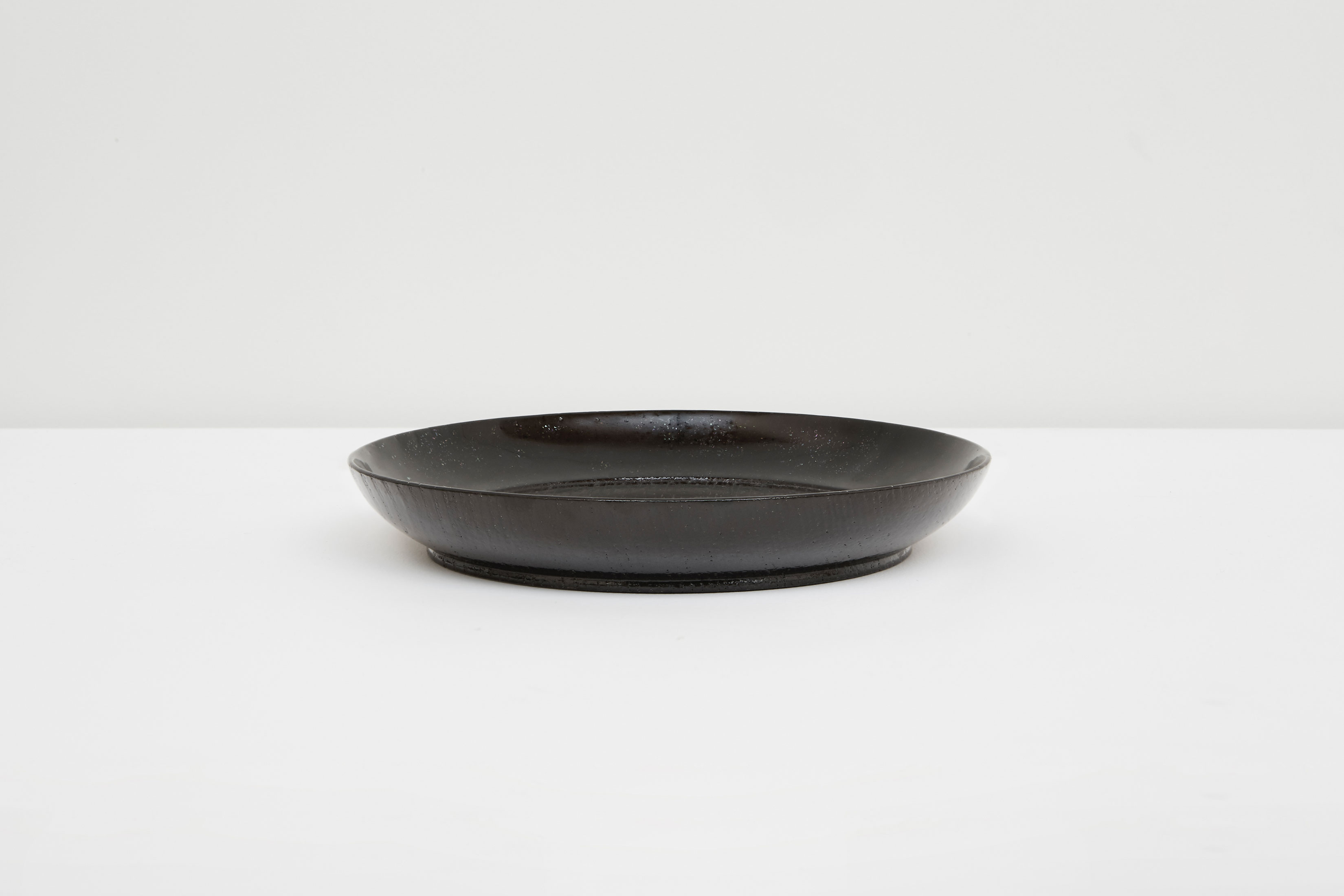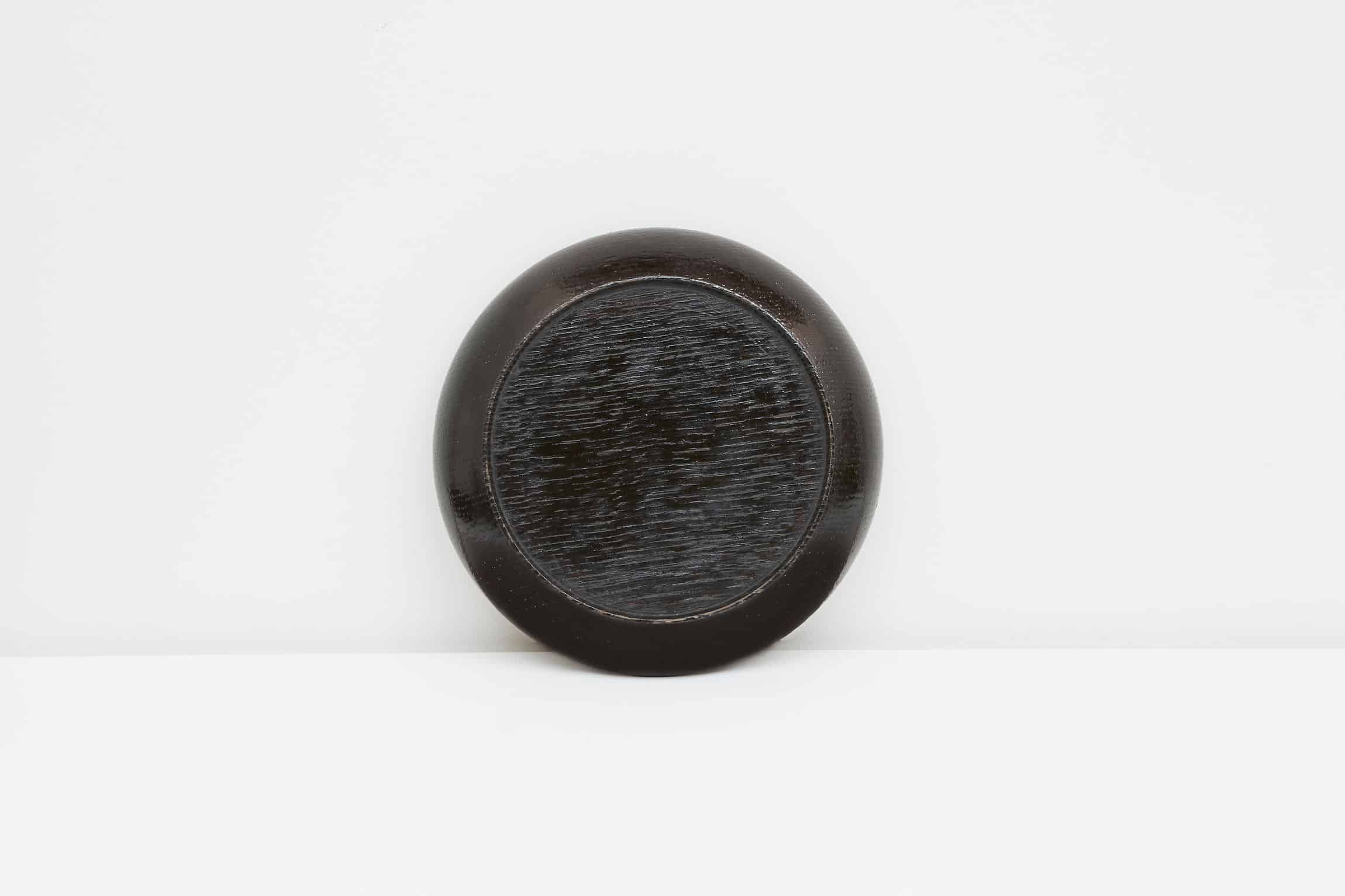 Pierre Legrain, Lacquered bowl
Pierre Legrain (1888-1929)
Lacquered bowl
circa 1920
Circular plate in blackened oak, lacquered, presenting in its centers a pattern made with the veins of the wood, and in the edge on the inside a glittery and slick lacquer.
Height 2,5 cm (1 in) - Diameter 17 cm (6 ¾ in)
Provenance : Plate created for the milliner Jeanne Tachard, prestigious collector and benefactor of Pierre Legrain, for her appartment located 41, rue Emile-Menier in the 16th district of Paris for which Pierre Legrain conceived numerous pieces of furniture between 1920-1921 and small objects in all likelihood our two plates.
Literature :
- «Pierre Legrain, reliures, meubles, cadres», Laurence Salmon, éditions Norma, Paris,
2020, p.221 - those two plates were part of a same collection with two others bowl,in palm tree
and lacquer reproduced in this book.
Share: