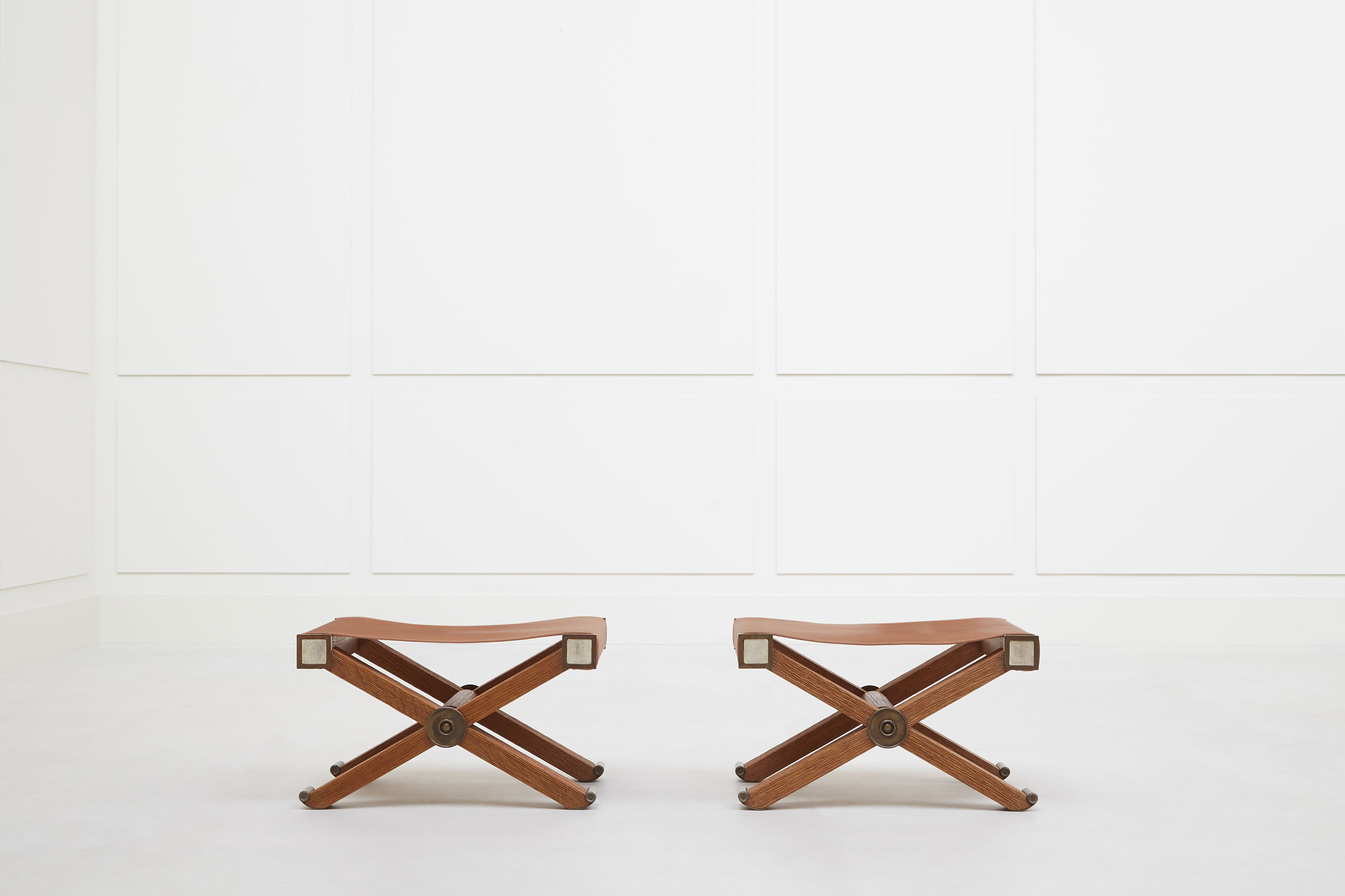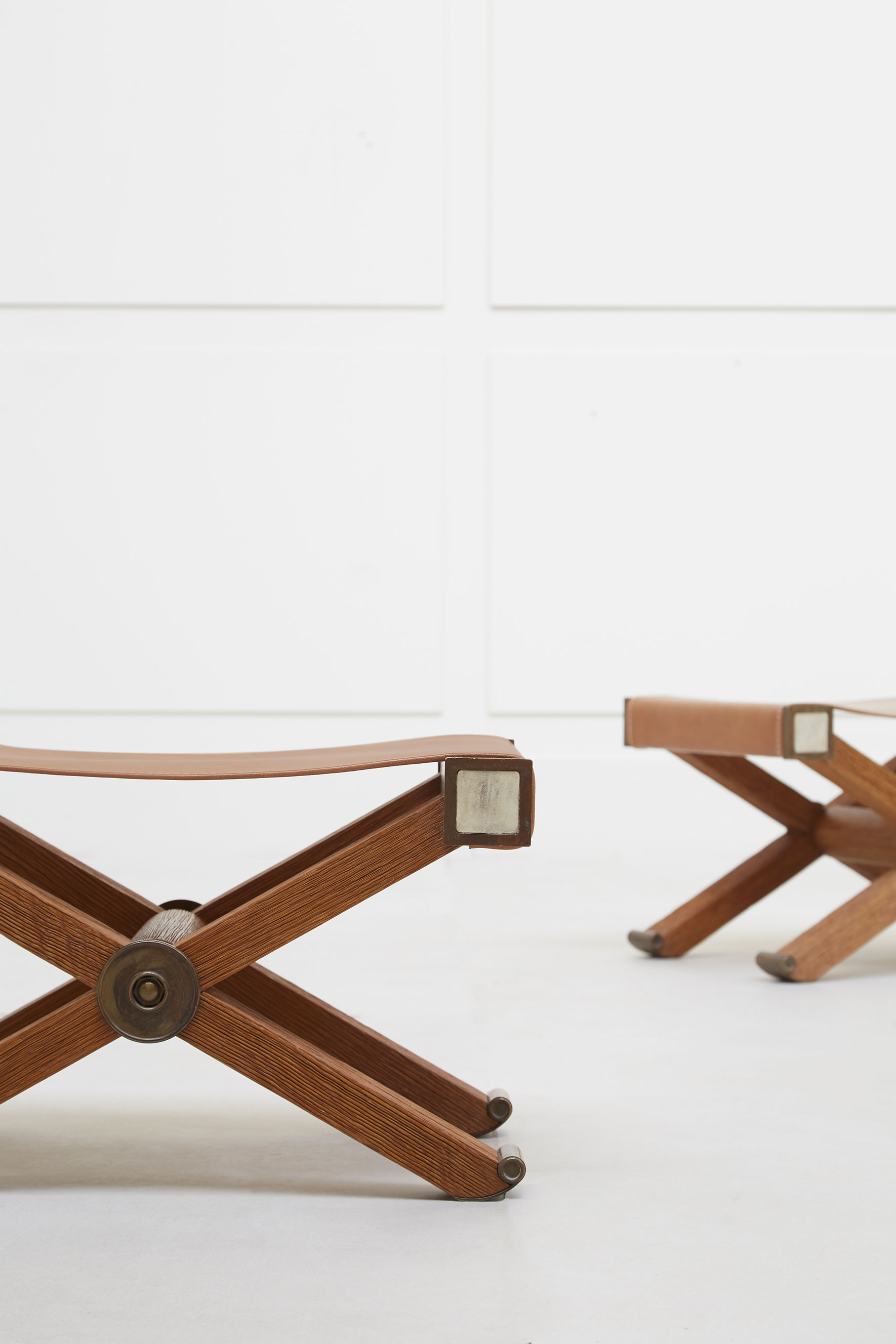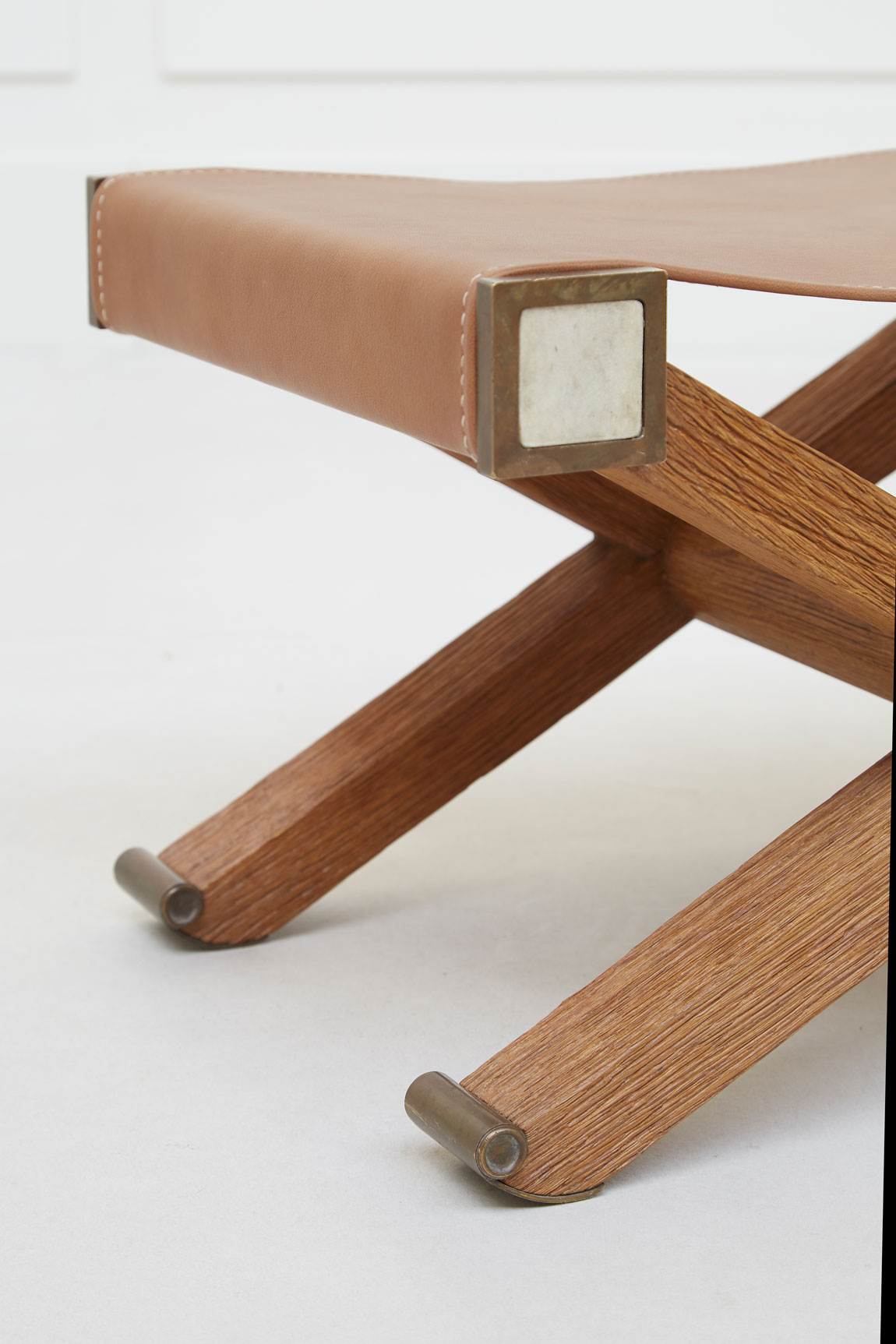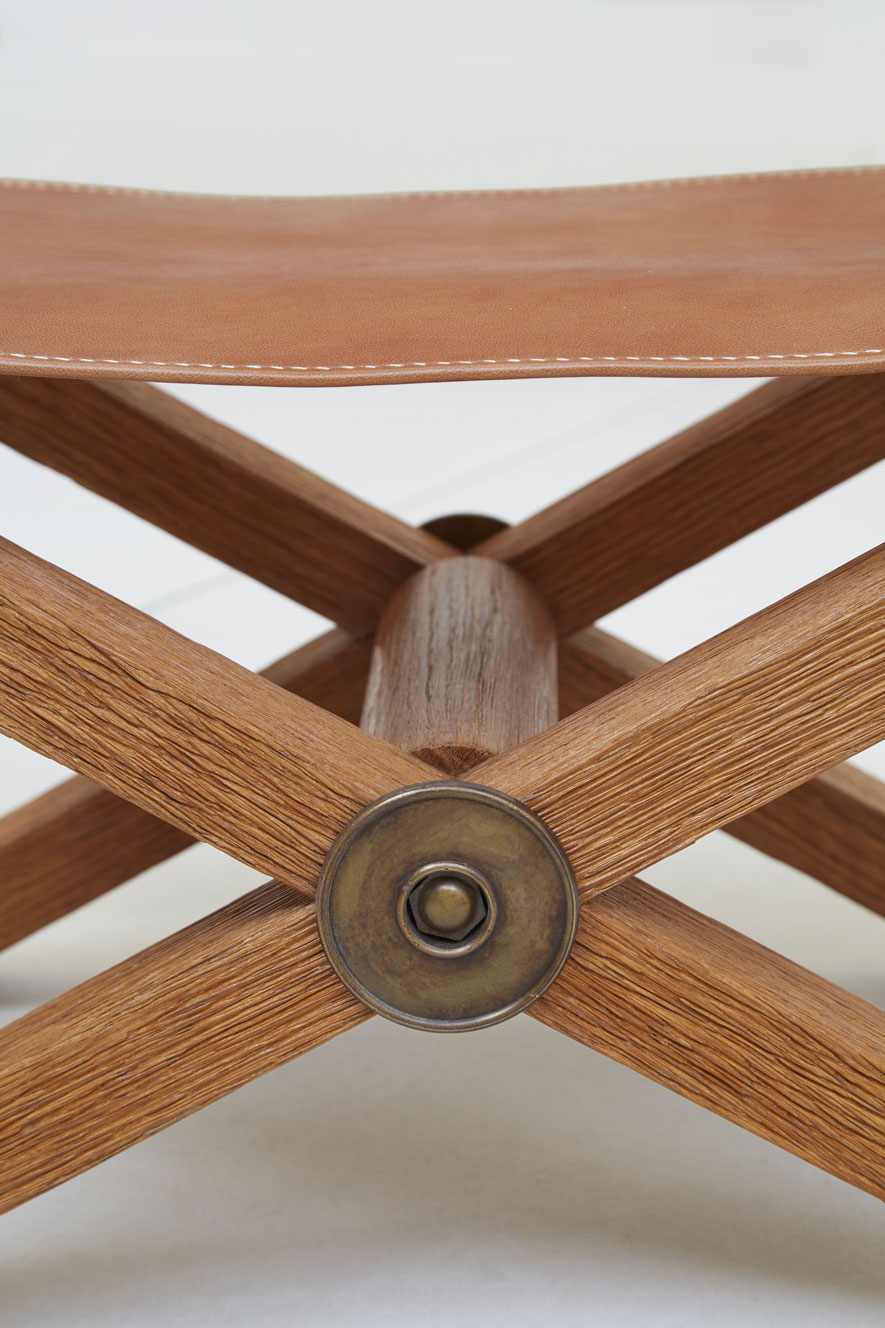 Paul Dupré-Lafon, Pair of X stools
Paul Dupré-Lafon (1900-1971)
Pair of X stools
circa 1930
Pair of sanded oak stools, cross shaped. A strap of leather shapes the seat. Bronze and parchment ornementation.The authenticity of these pieces has been confirmed by Laure Tinel Dupré-Lafon, Paul Dupré-Lafon's right-holder. A certificate can be issued on request.
Height 33 cm (13 in) - Width 56,5 cm (22 1⁄4 in) - Depth 38,5 cm (15 1⁄4 in)
Provenance :
- Private collection, Paris, France.
- Private collection, Belgium.
- The gallery Chastel-Maréchal acquired these stools from the above.
Literature :
- «Dupré-Lafon, décorateur des millionnaires», T. Couvrat Desvignes, éd. de L'Amateur, Paris, 1990, pp. 82 & 189 for the model.
Share: