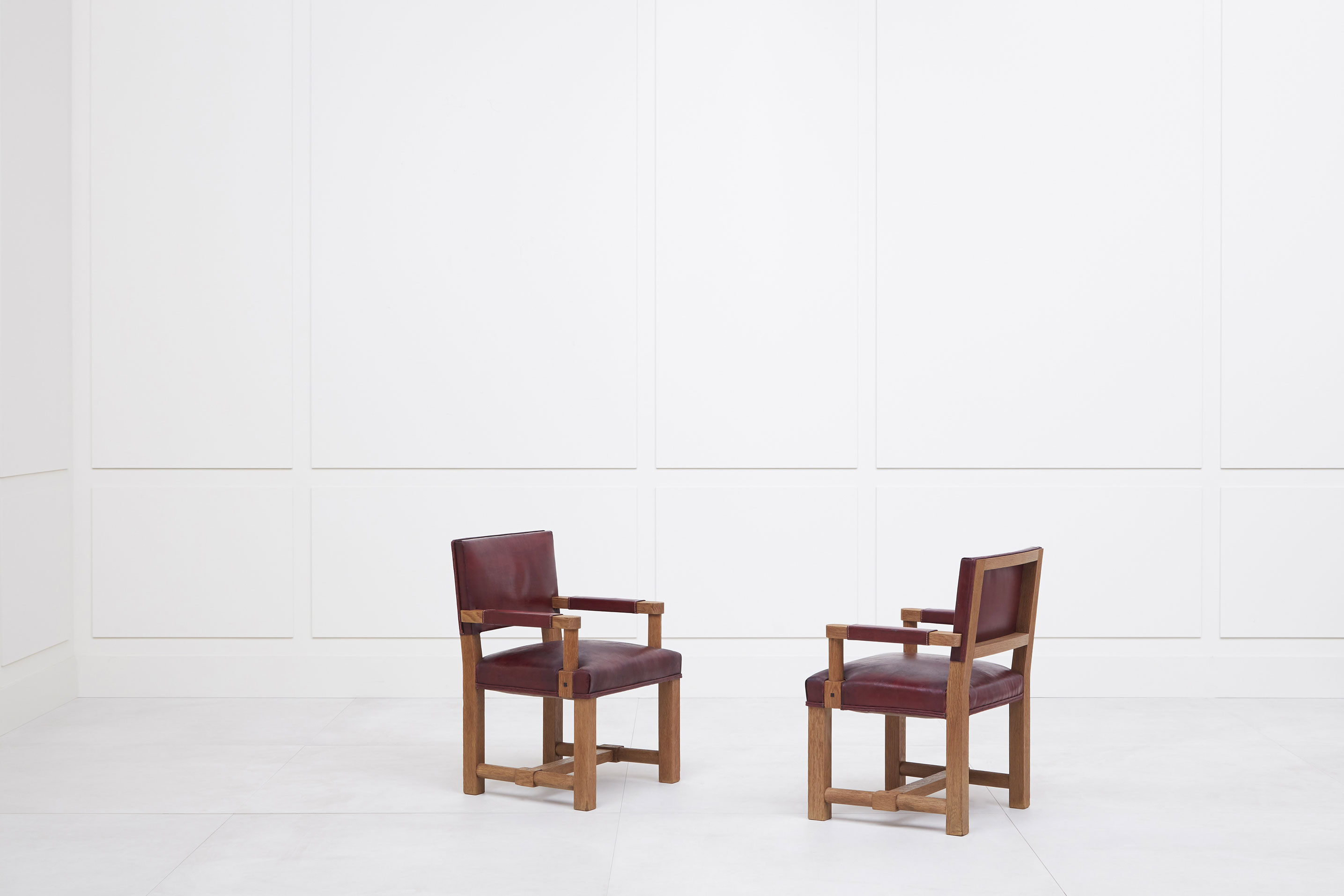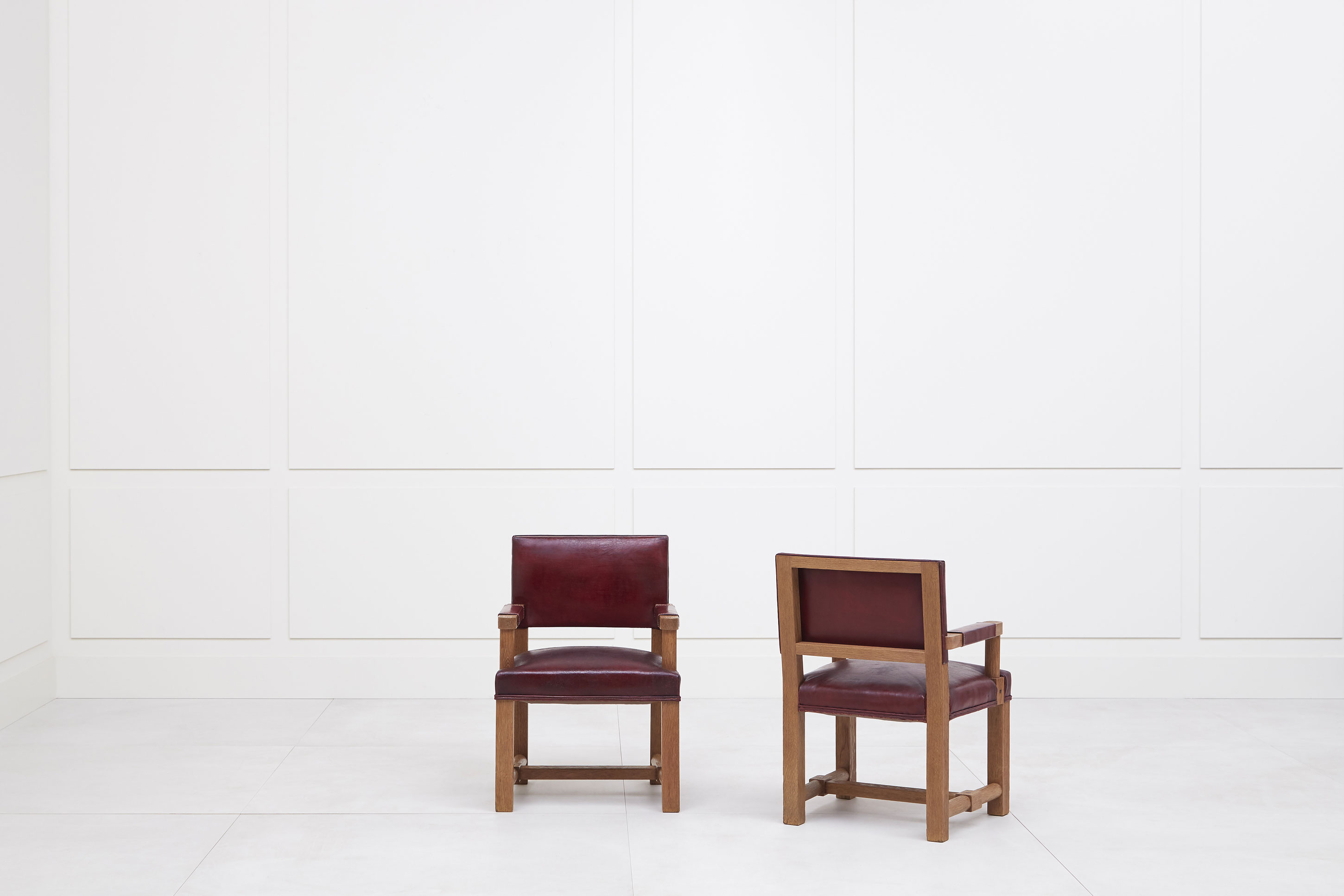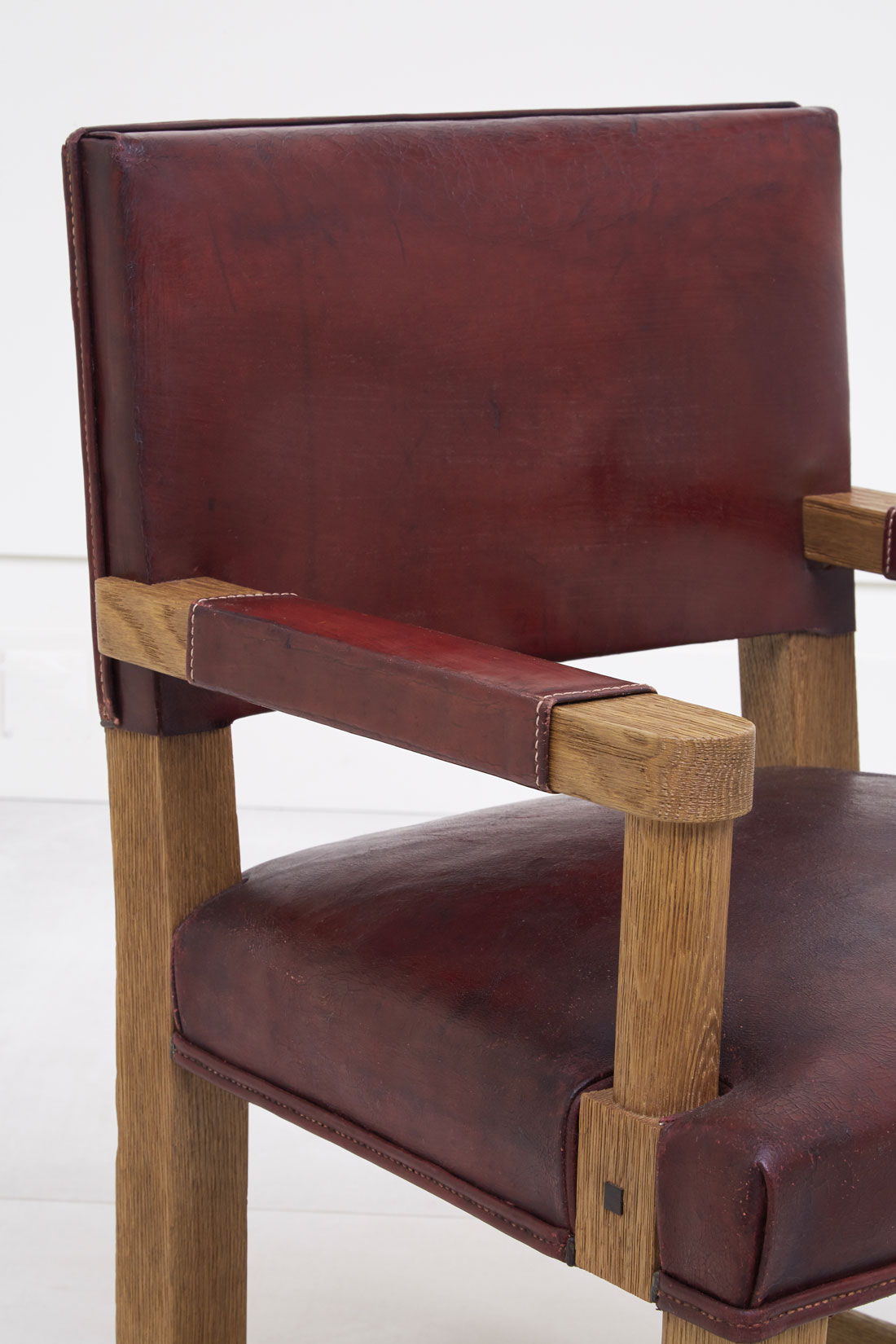 Paul Dupré-Lafon, Pair of armchairs
Paul Dupré-Lafon (1900-1971)
Pair of armchairs
circa 1938
Pair of armchairs with a sanded oak structure. Back, seat and armrests covered with the original Hermes leather.
Height 32 1⁄4 in - Height of seat 17 in - Width 23 1⁄4 in - Depth 20 in
Provenance:
Private collection, France.
Literature:
- «Dupré-Lafon, décorateur des millionnaires», T. Couvrat Desvignes, éd. de L'Amateur, Paris, 1990, p 153 pour le modèle (for the model) ; p. 182 pour un modèle similaire (for a similar model).
Share: