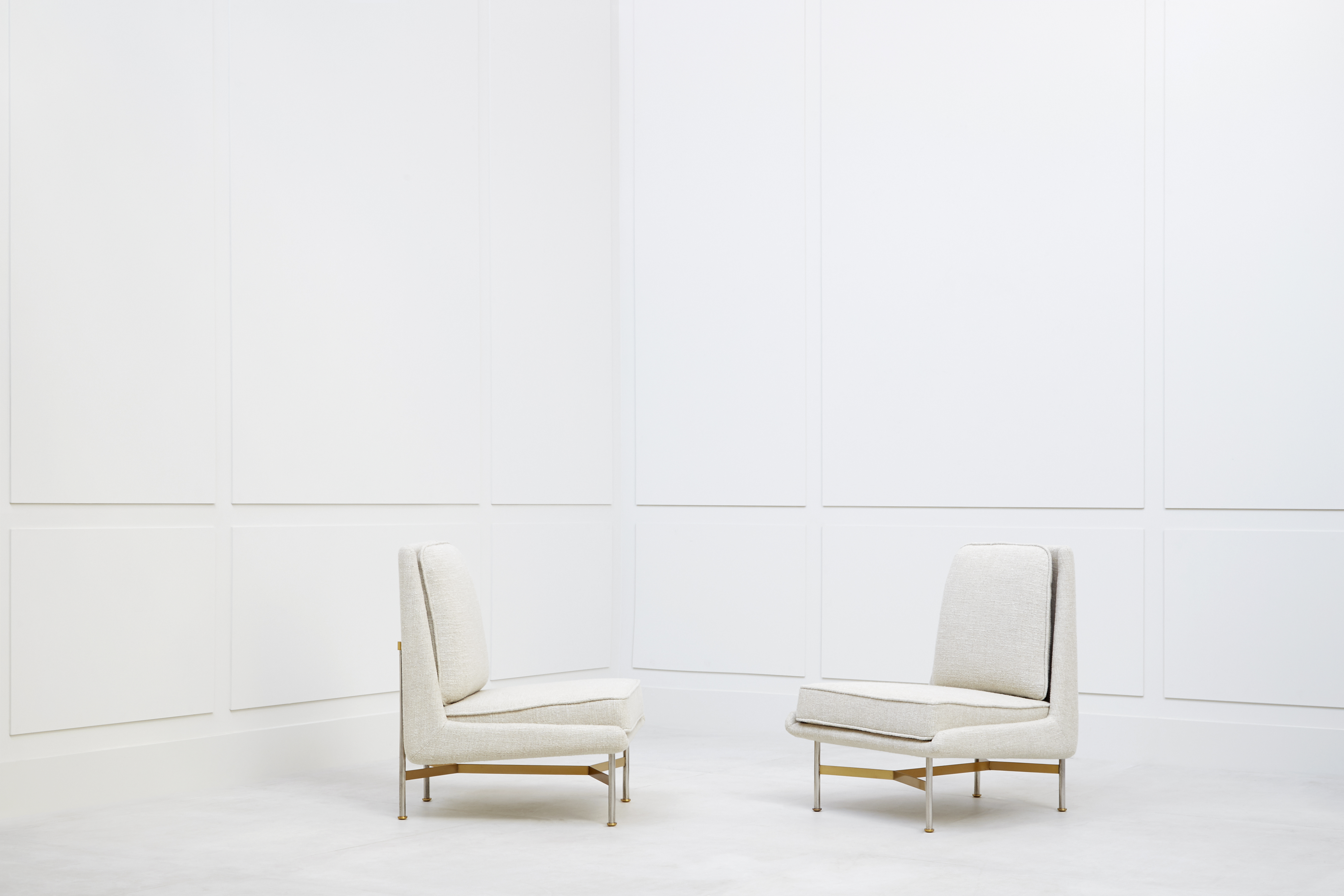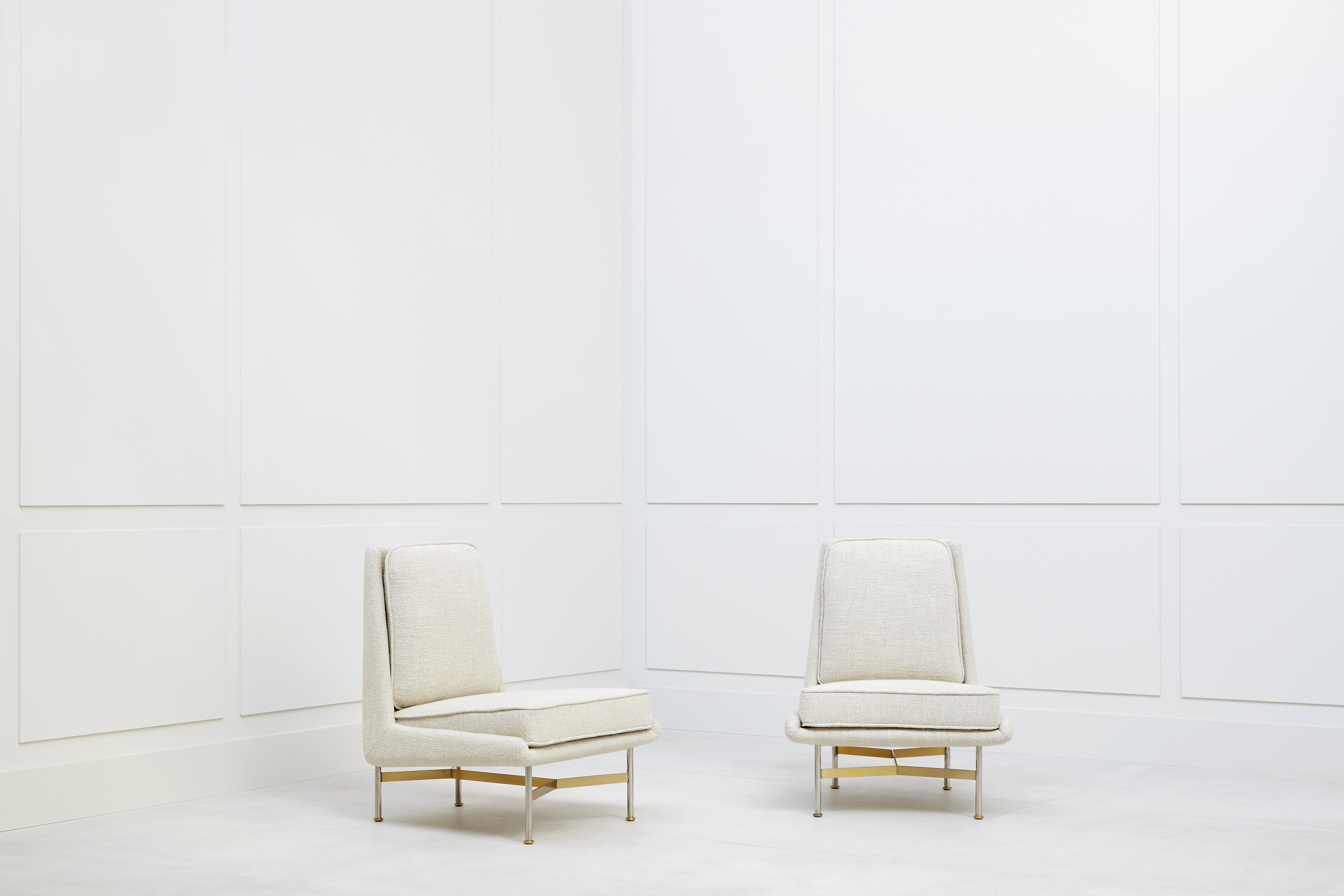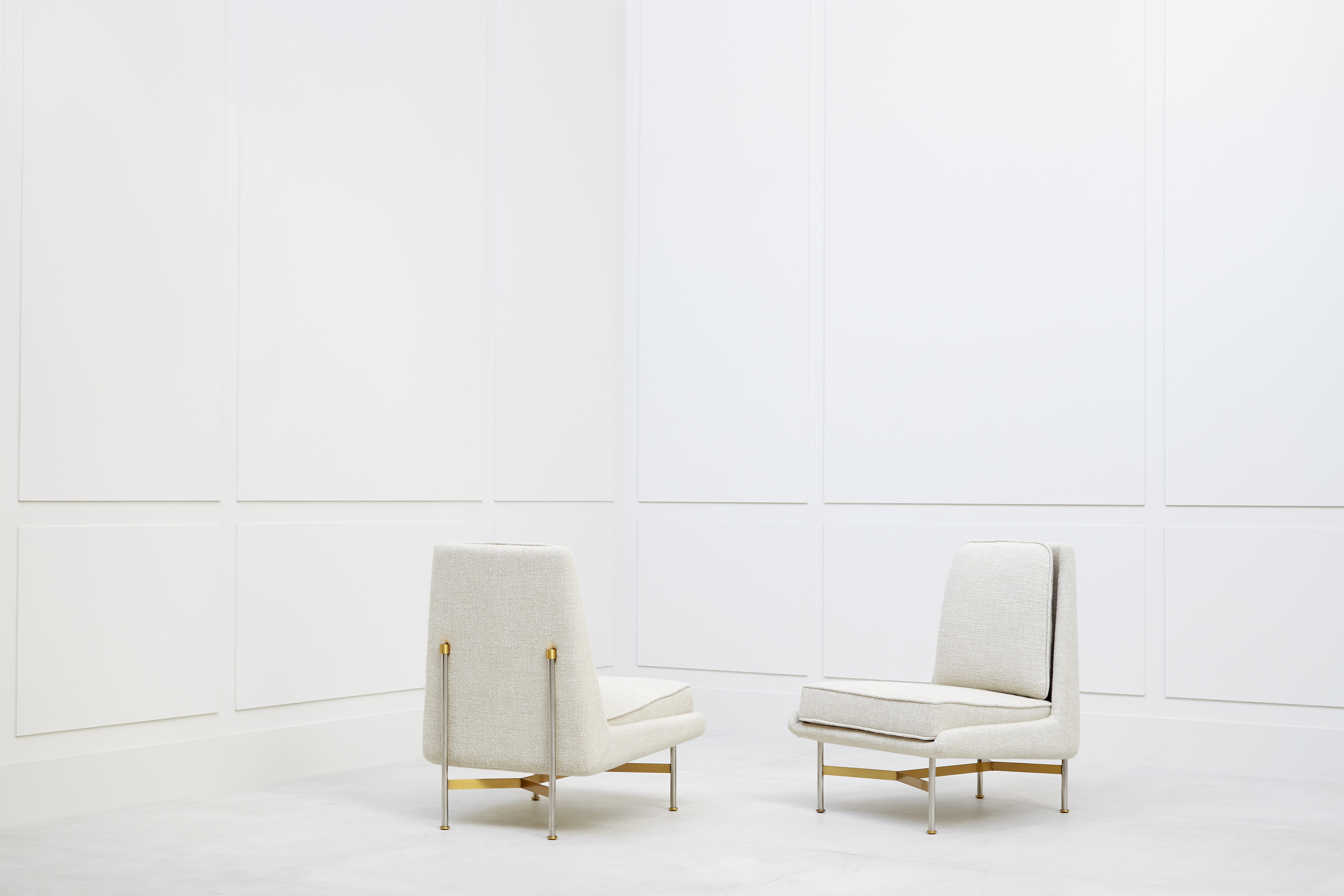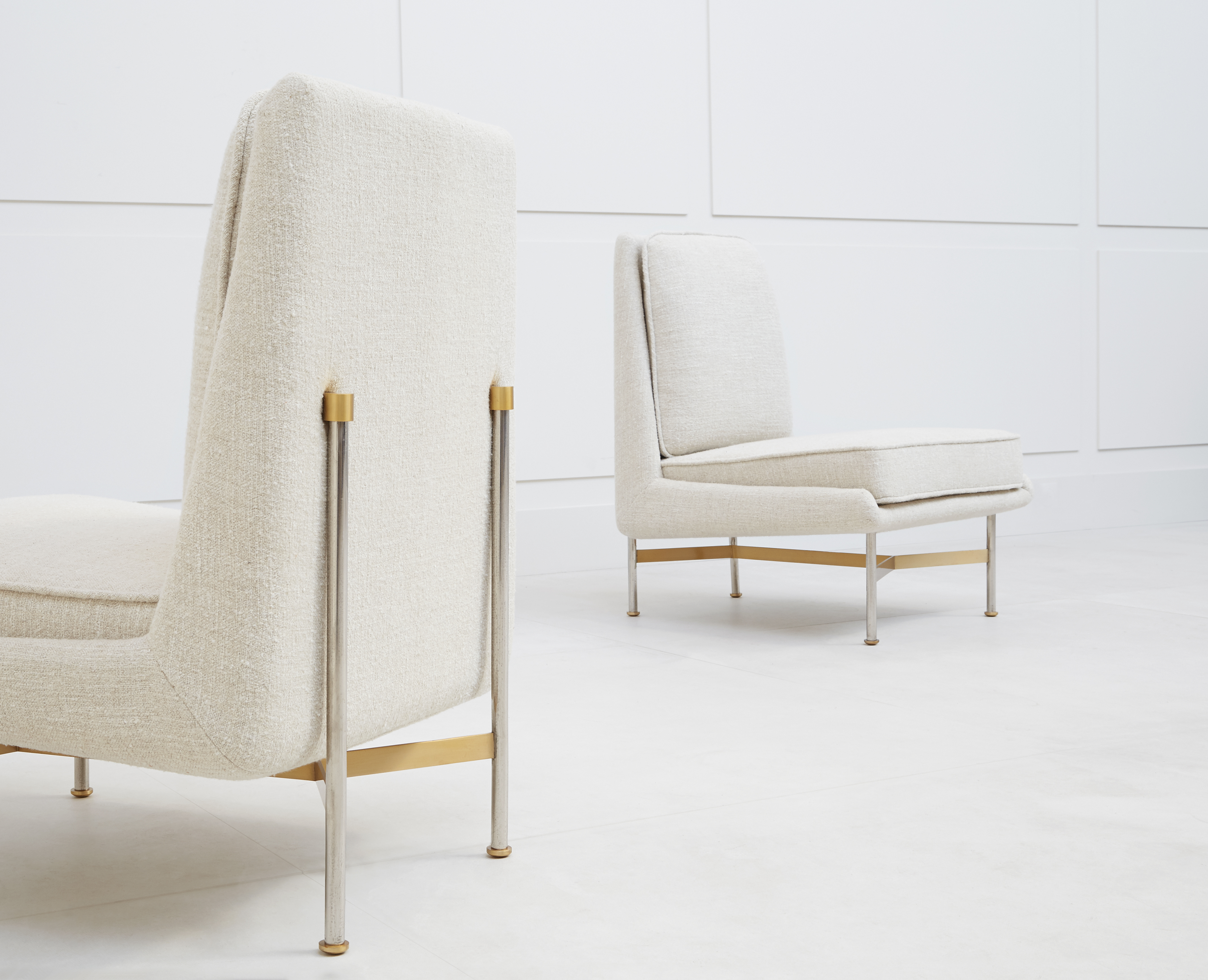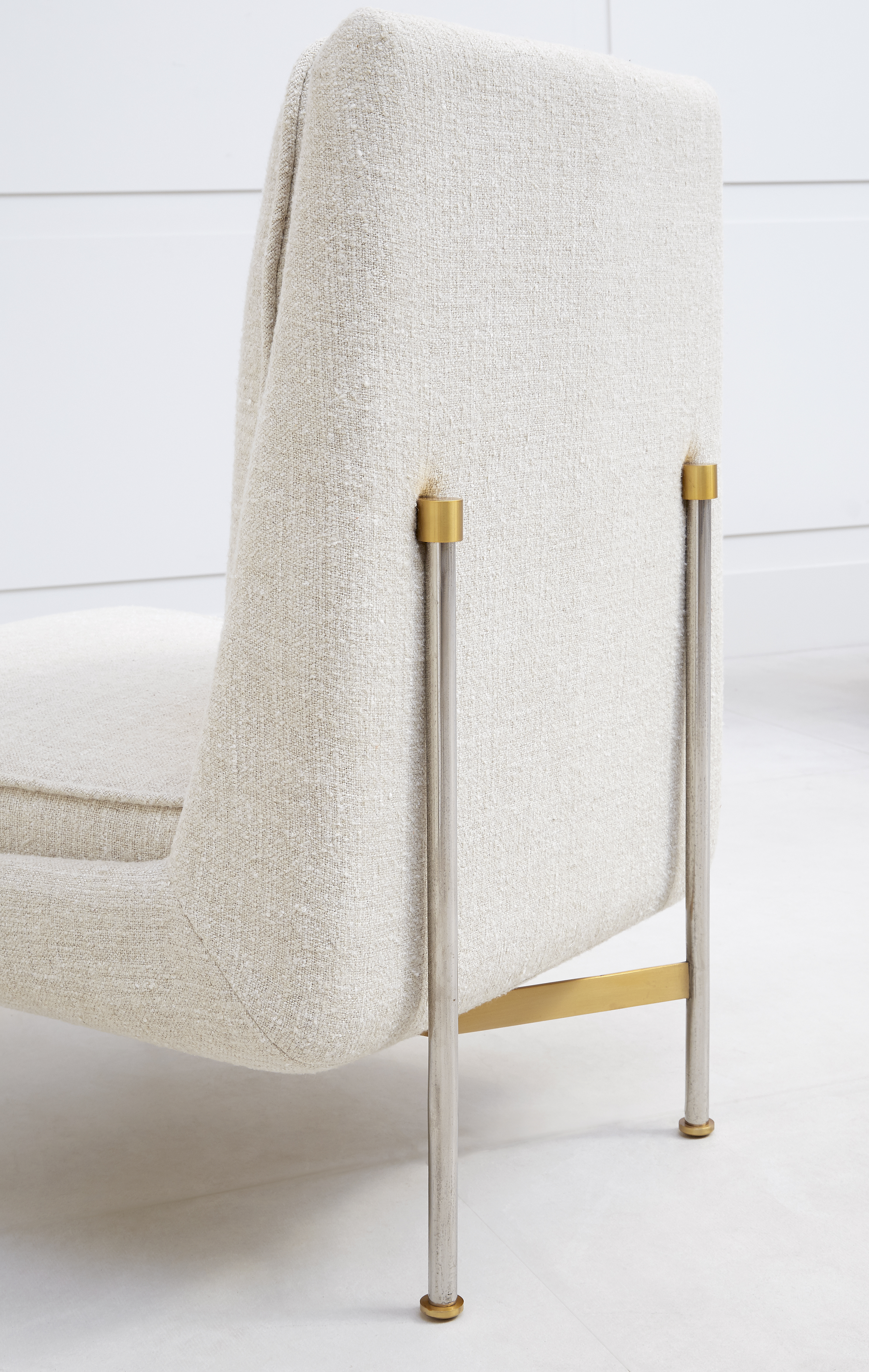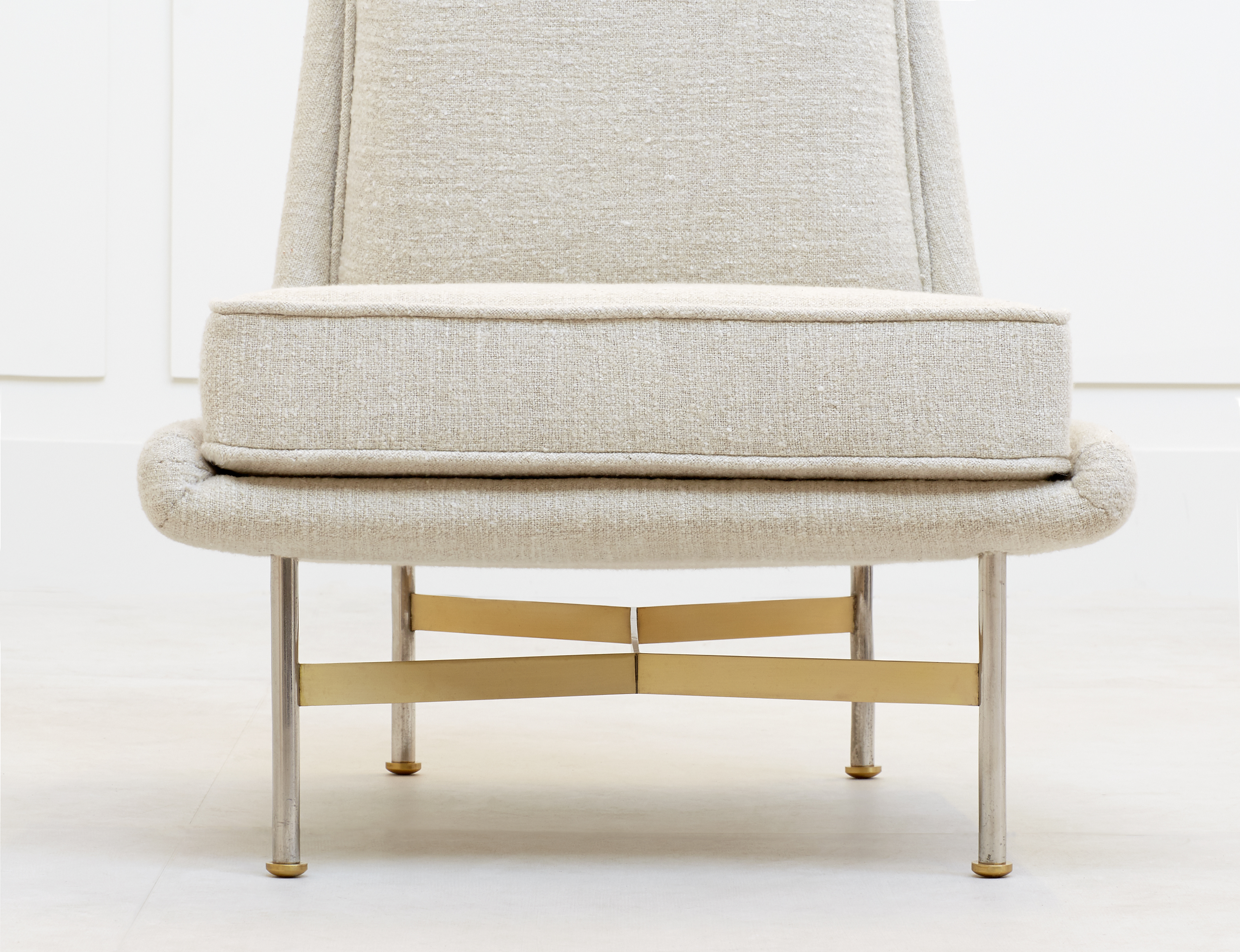 Pair of low chairs, Gilbert Poillerat
Gilbert Poillerat (1902-1988)
Sold
Paire de chauffeuses - commande spéciale
produced in 1960
Pair of low chairs, unique piece created by Gilbert Poillerat for the Mr. and Mrs. R.'s (Neuilly-sur-Seine) interior design drawed by Jean-René Prou between 1957 and 1961.
Height 86 cm (33 3⁄4 in) - Width 69 cm (27 1⁄4 in - Depth 71 cm (28 in) Seat height 41 cm (16 1⁄4 in)
Provenance :
- Between 1957 and 1961 Mr. & Mrs R. asked Jean-René Prou to decorate their appartment in Neuilly-sur-Seine. This latter asked several designers to create unique
and original pieces for this interior, as this pair of low chairs. A hanging metal sideboard by Gilbert Poillerat, as well as an exceptional desk by Jean-René Prou, were also part of this set-up. Some lightnings by Gino Sarfatti or a fireplace by Vera Szekely were also part of the decor.
Archive :
- Copy of the quotation from Gilbert Poillerat to Jean-René Prou.
- In situ picture.
Share: