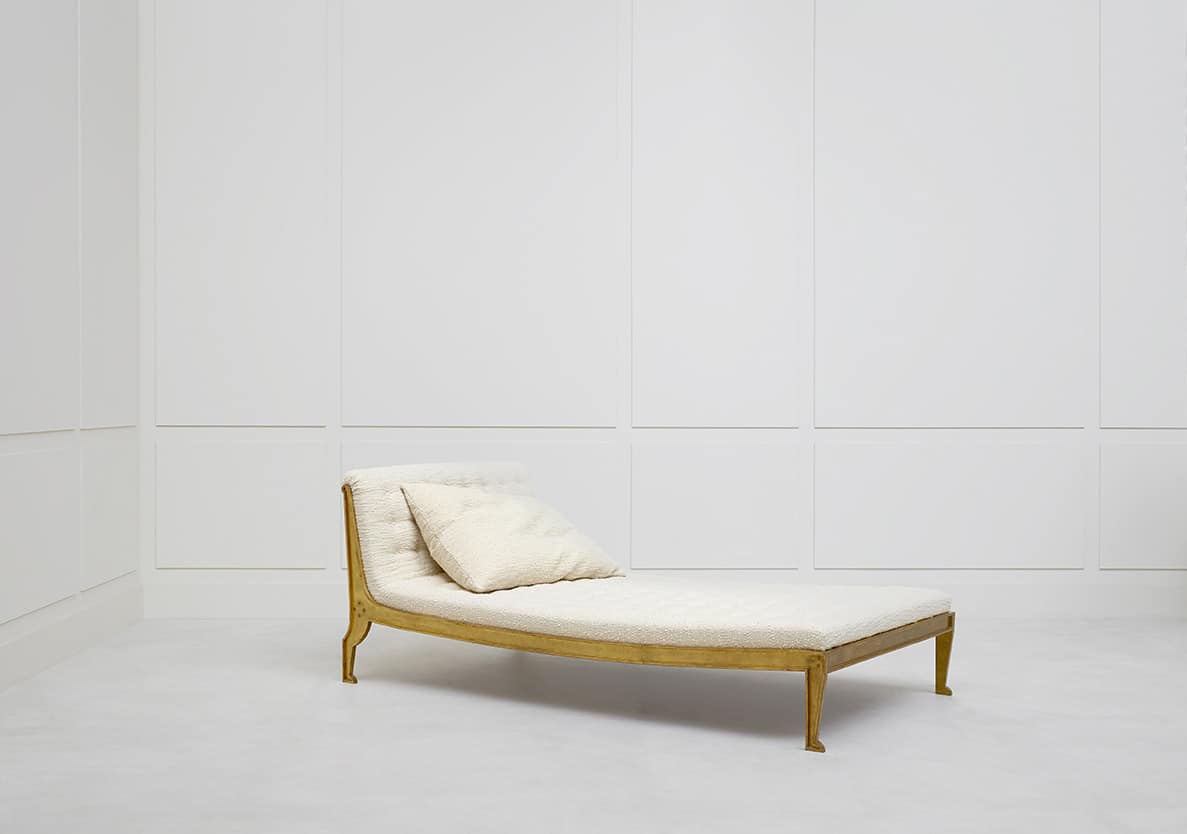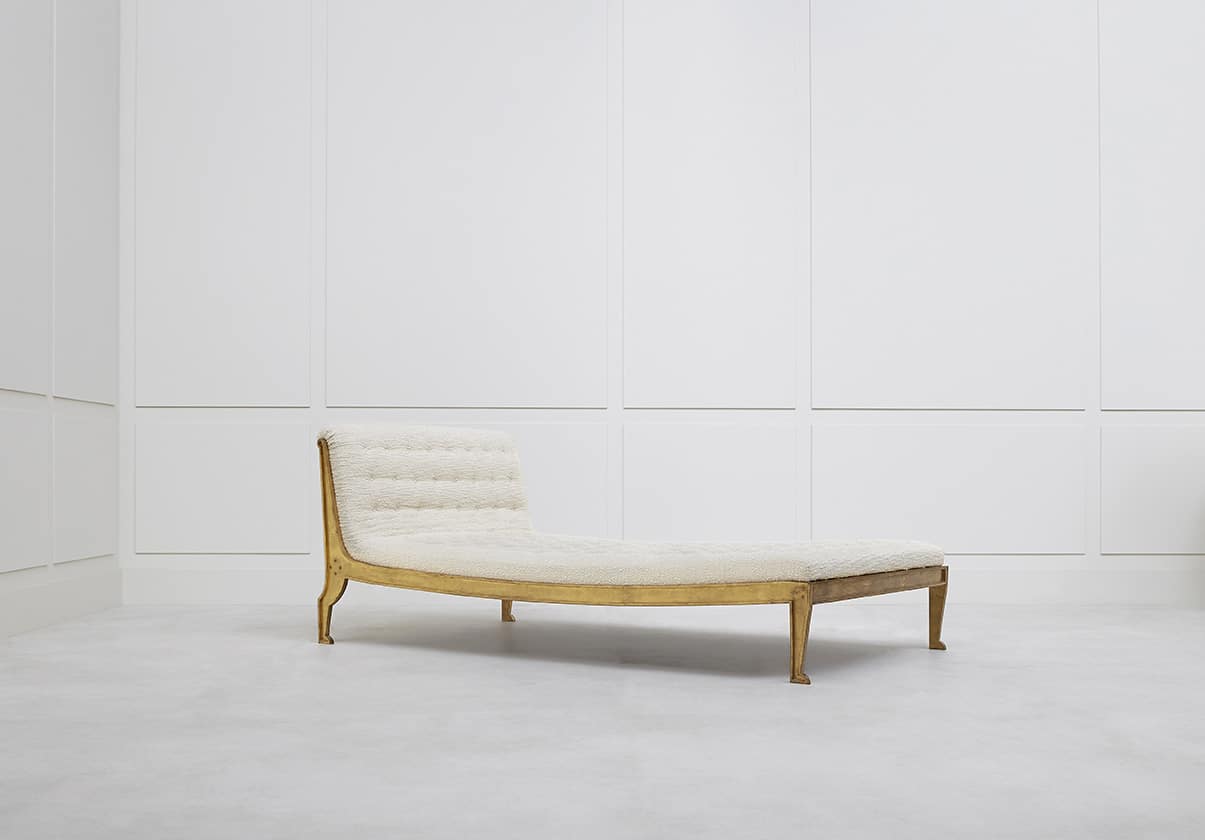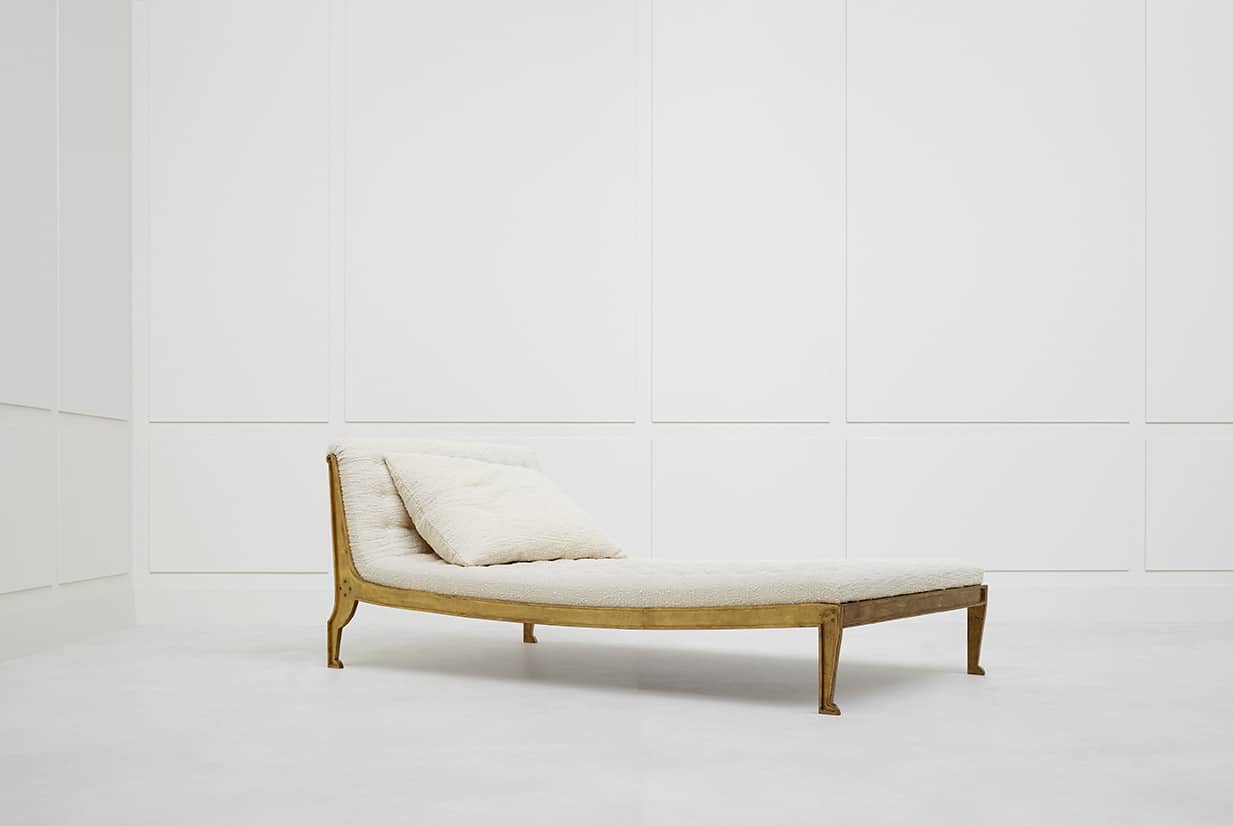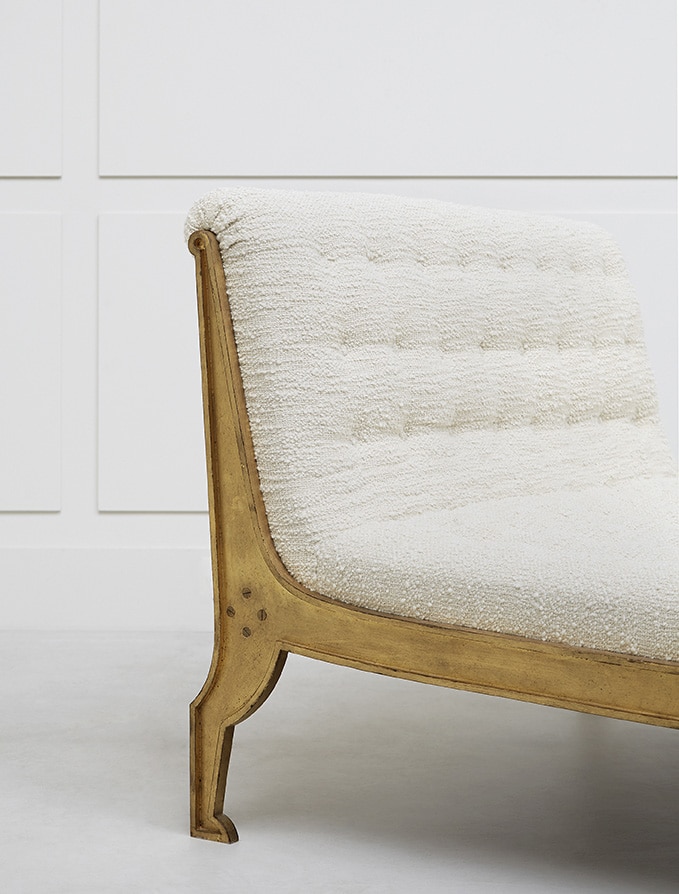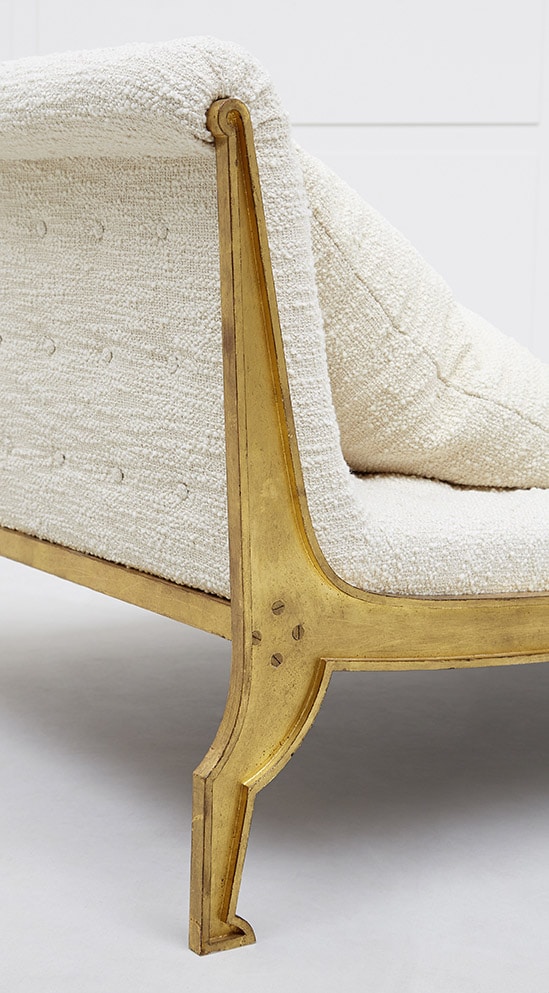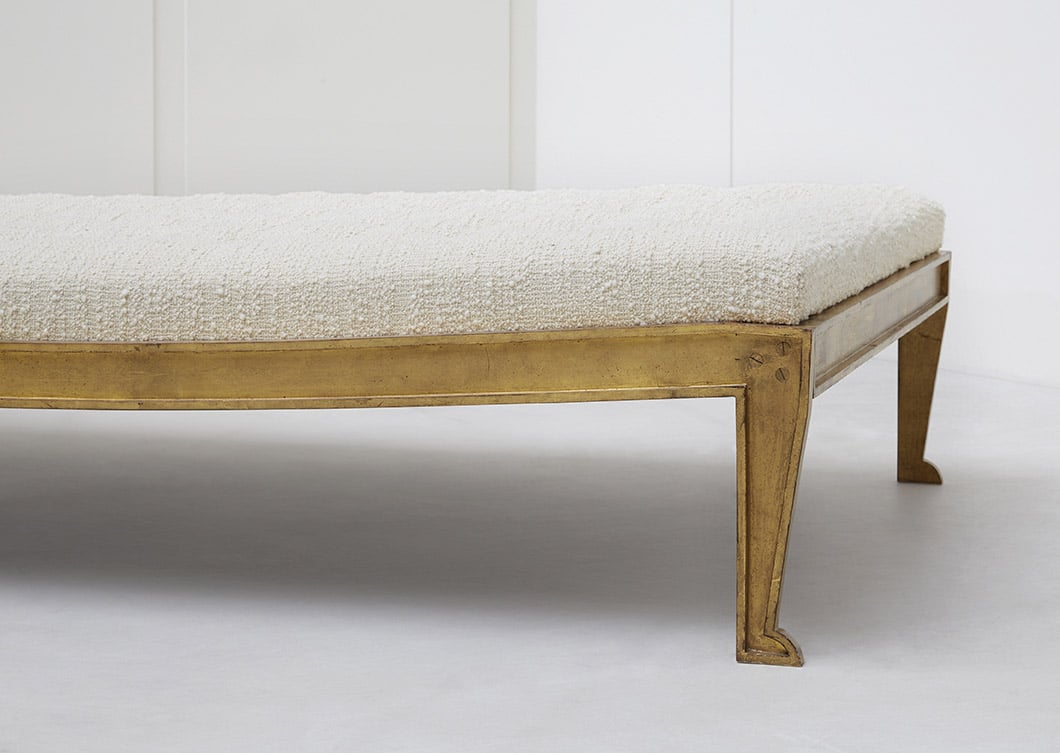 Marc du Plantier, "Egyptian" daybed
Marc du Plantier (1901-1975)
Sold
"Egyptian" daybed
circa 1939
Daybed with a gilt patina metal structure and padded mattress. This model called «Egyptian» is seen for the first time in 1932 in Du Plantier's apartment, boulevard Suchet, Paris. This first version in ceruse wood is smaller than the one exhibited by the gallery. In 1939, Marc Du Plantier created this metal daybed for his wife Anne. The same year, Du Plantier moved to Spain for ten years. Here, he met a refined aristocratic clientele who asked him to furnish their interior. The model exhibited by the gallery is one of these orders.
Height 83 cm (32 in) - Width 208 cm (81 3⁄4 in) - Width 115 cm (45 1⁄4 in)
Provenance :
This daybed is part of a set of pieces ordered circa 1939 by a Spanish family from Madrid whose the house has been vandalised during the civil war.
Literature :
- « Marc Du Plantier», Yves Badetz, éd. Norma, Paris, 2010, pp. 93, 96-97, 111 for a comparable model, smaller and made of wood ; pp. 109 & 375 for this same double model.
- «Le Figaro illustré», octobre 1937, view of M. Du Plantier's bedroom.
Share: