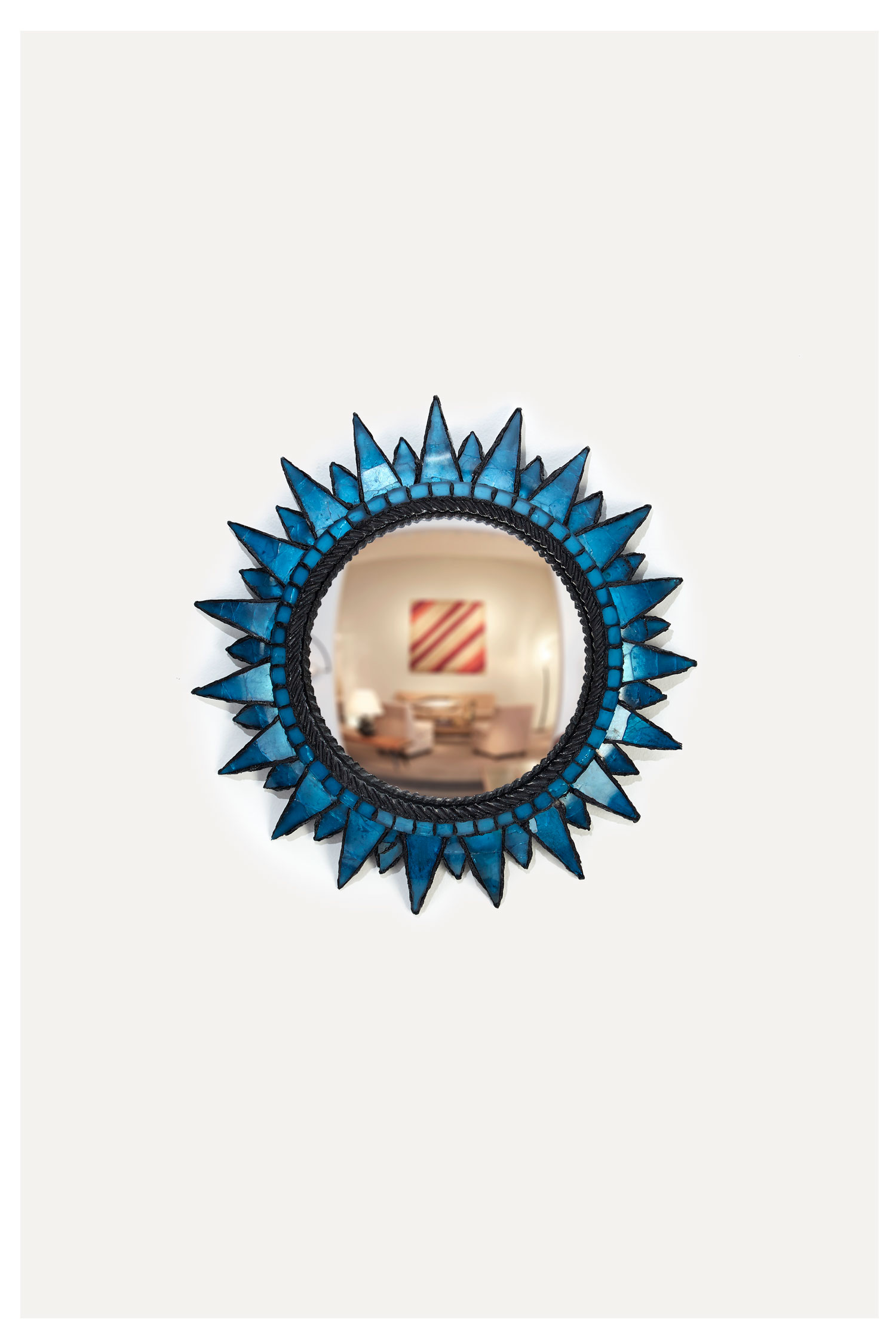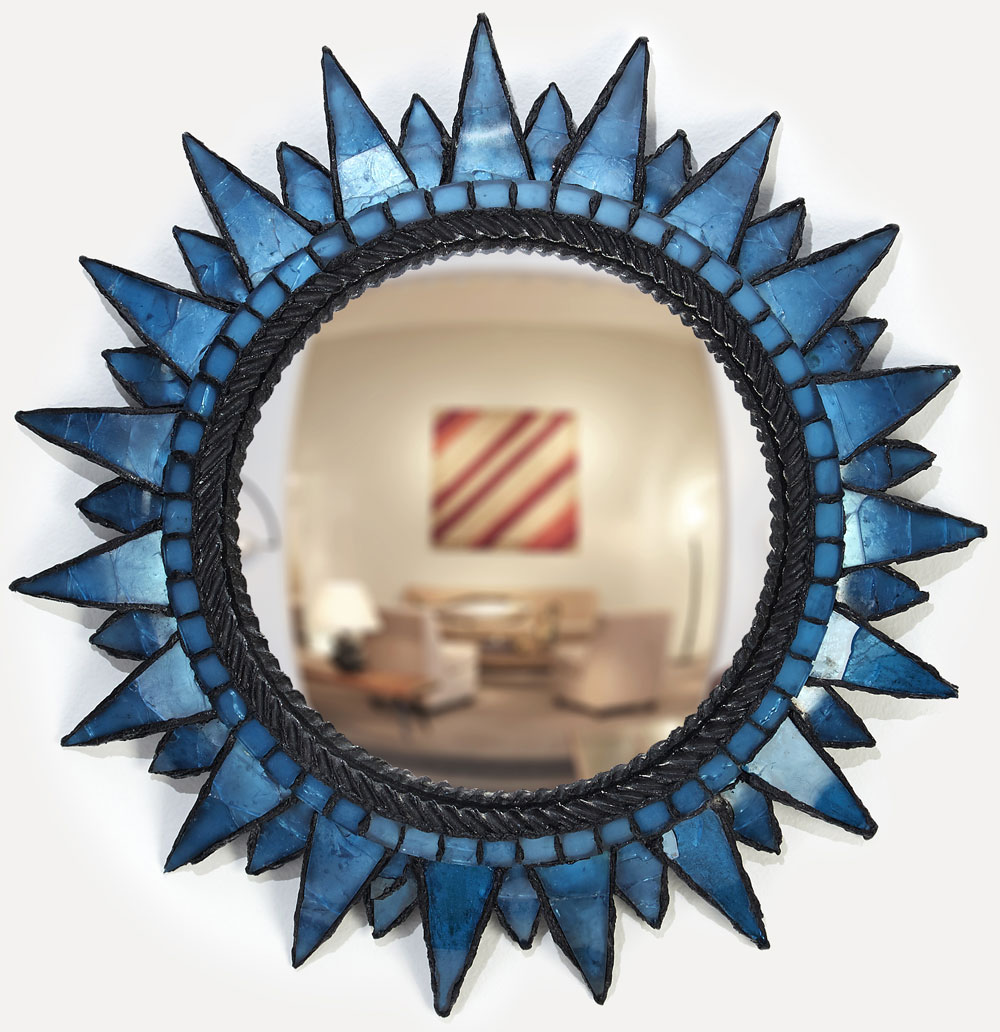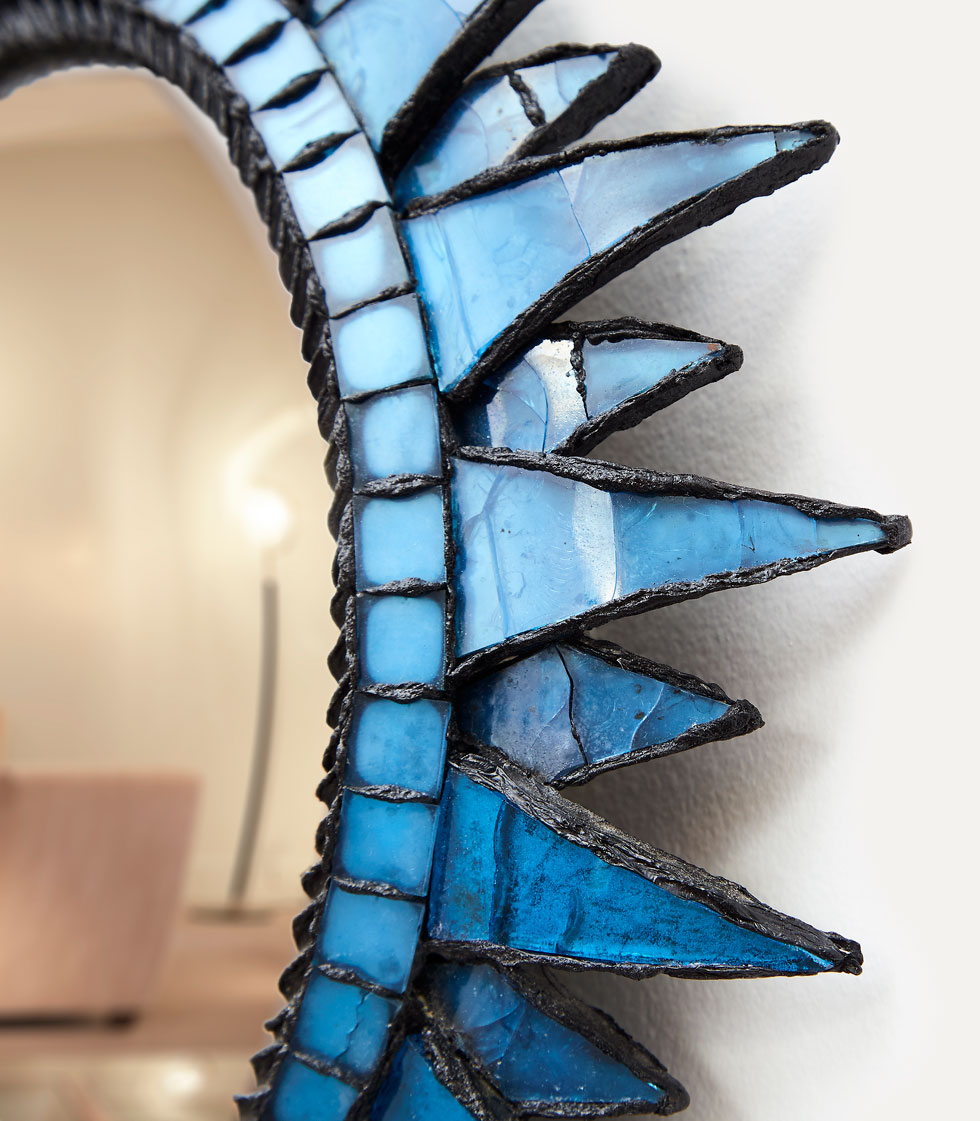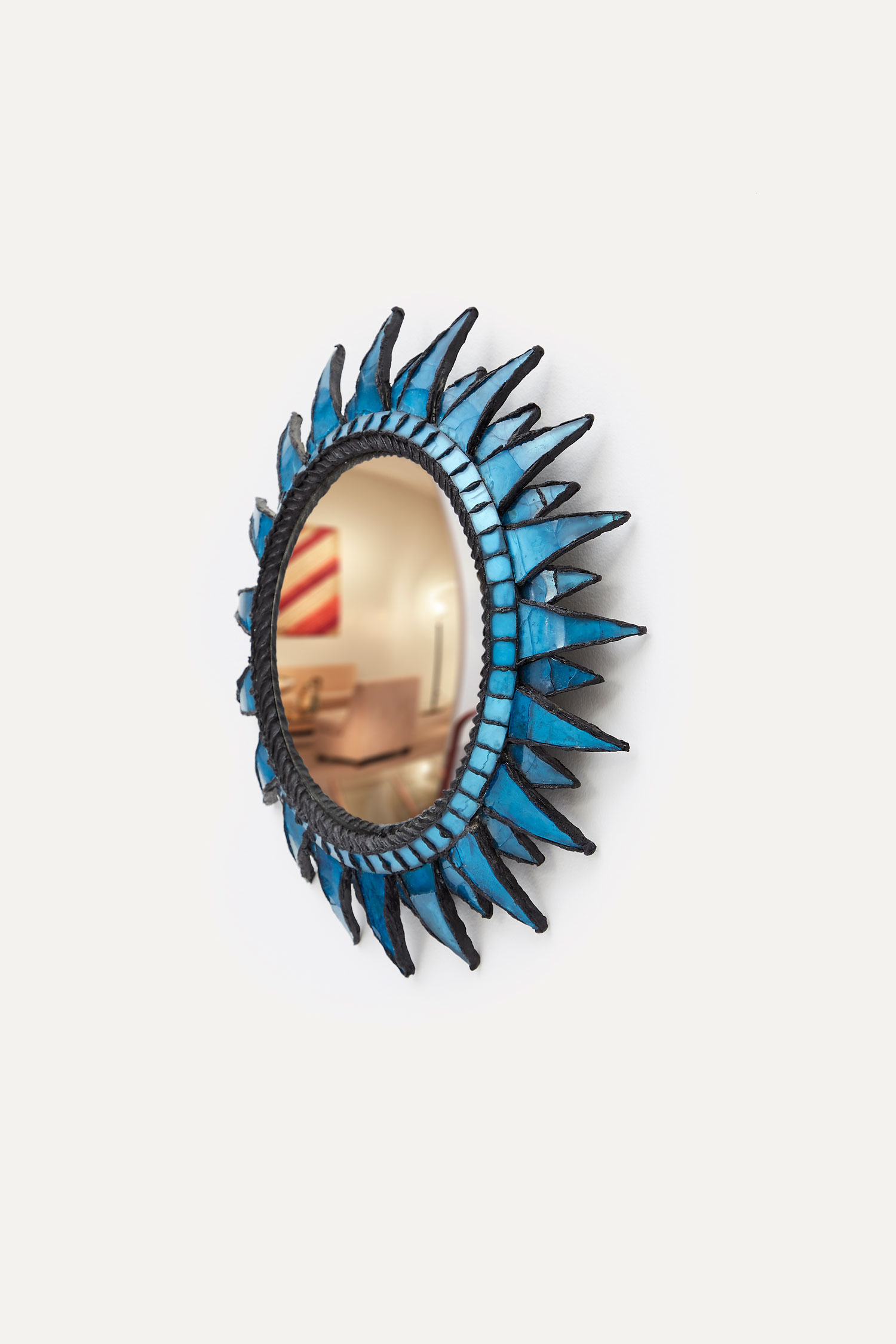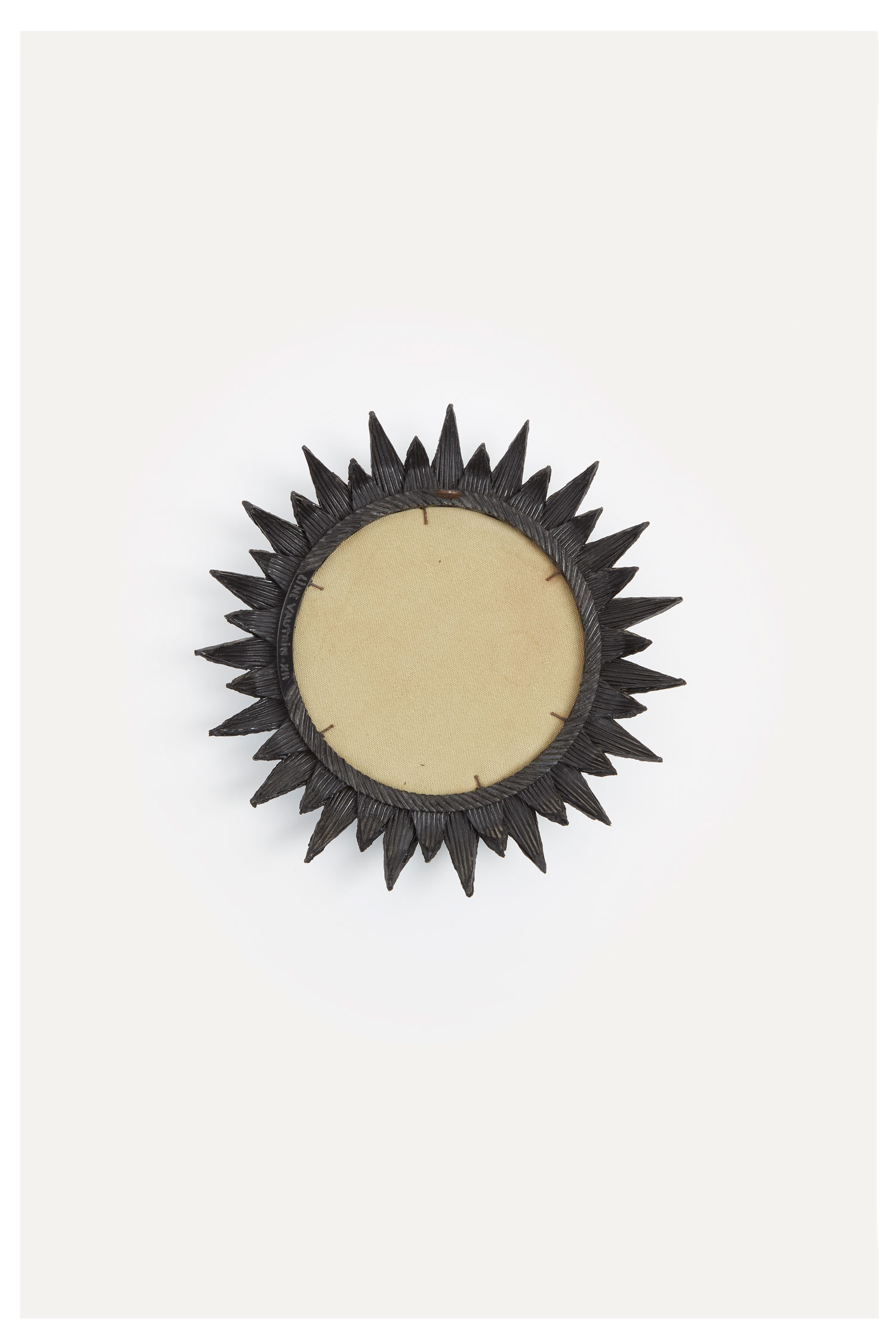 Line Vautrin, «Soleil à pointes» n°2 mirror
Line Vautrin (1913-1997)
Sold
Rare «Soleil à pointes» n°2 mirror
circa 1955
Black talosel structure inlaid with blue mirrors.Signed « Line Vautrin. XII » on the back.Original convex mirrored glass.In very good original condition.
Diameter : 29,5 cm (11 in)
Provenance : Collection privée, France. Private collection, France
Perfectly executed, the mirrors signed «Line Vautrin. XII» are without doubt the artist's most beautiful creations. This mirror is the perfect proof with its intense blue reflections on black talosel.
A mirror «Soleil à pointes» n°1 with blue mirrors on black talosel is illustrated in the reference book on the artist, «Line Vautrin, Miroirs», Patrick Mauriés, cover and pages 76-77.
Literature :
- Line Vautrin, Miroirs, P. Mauriès, éd. Galerie Chastel-Maréchal, Paris, 2004, pp. 76-77.
Share: