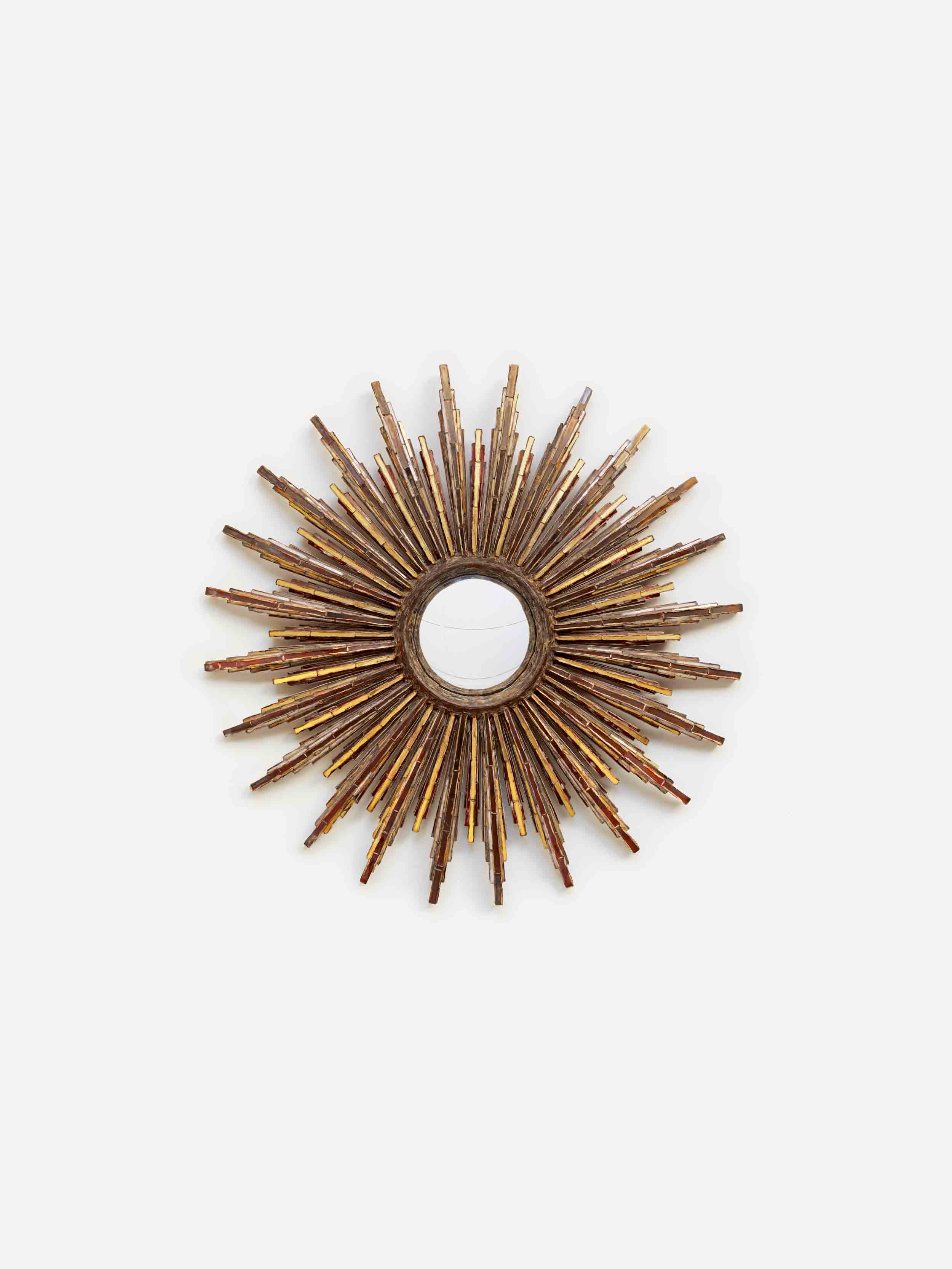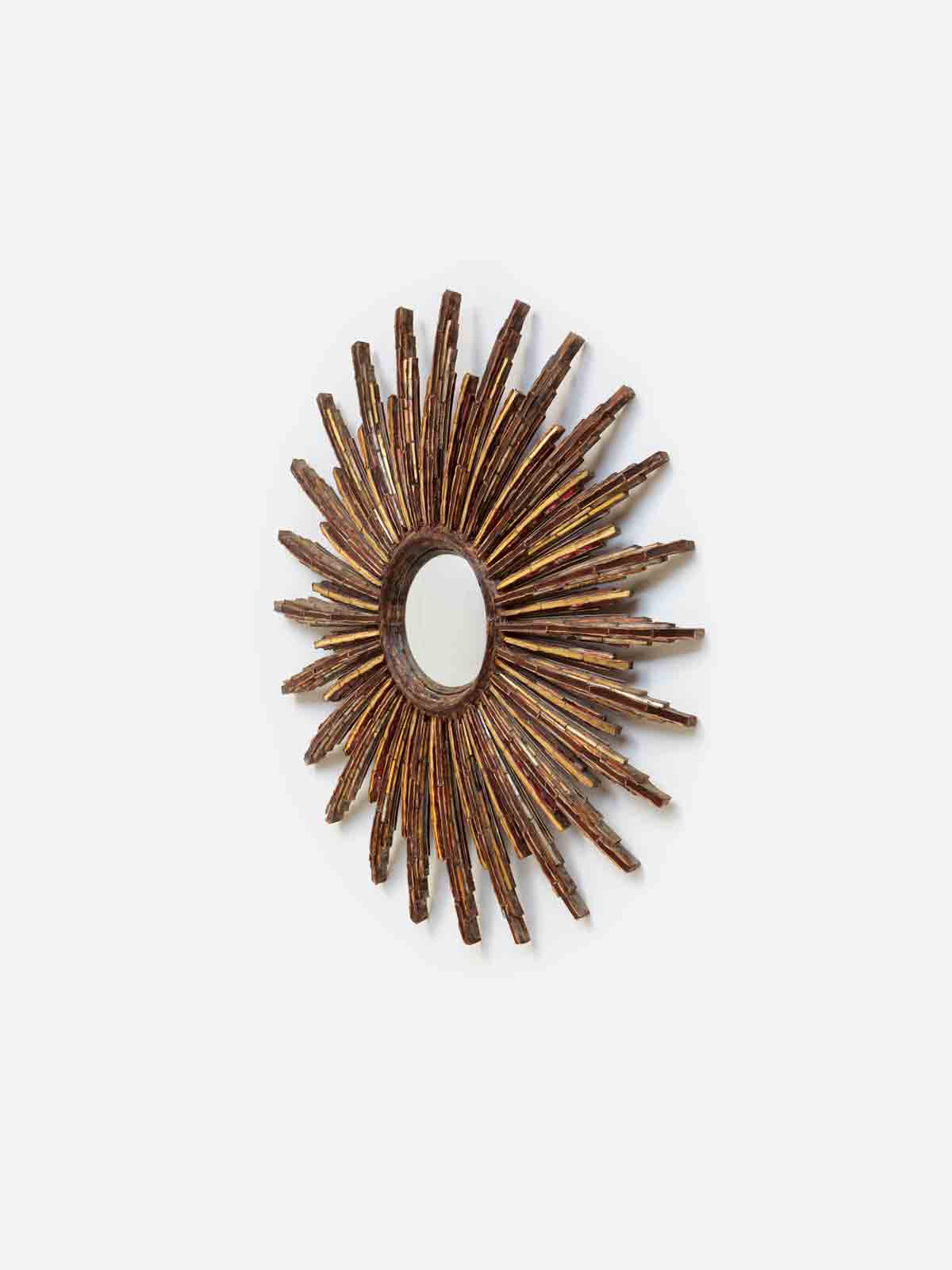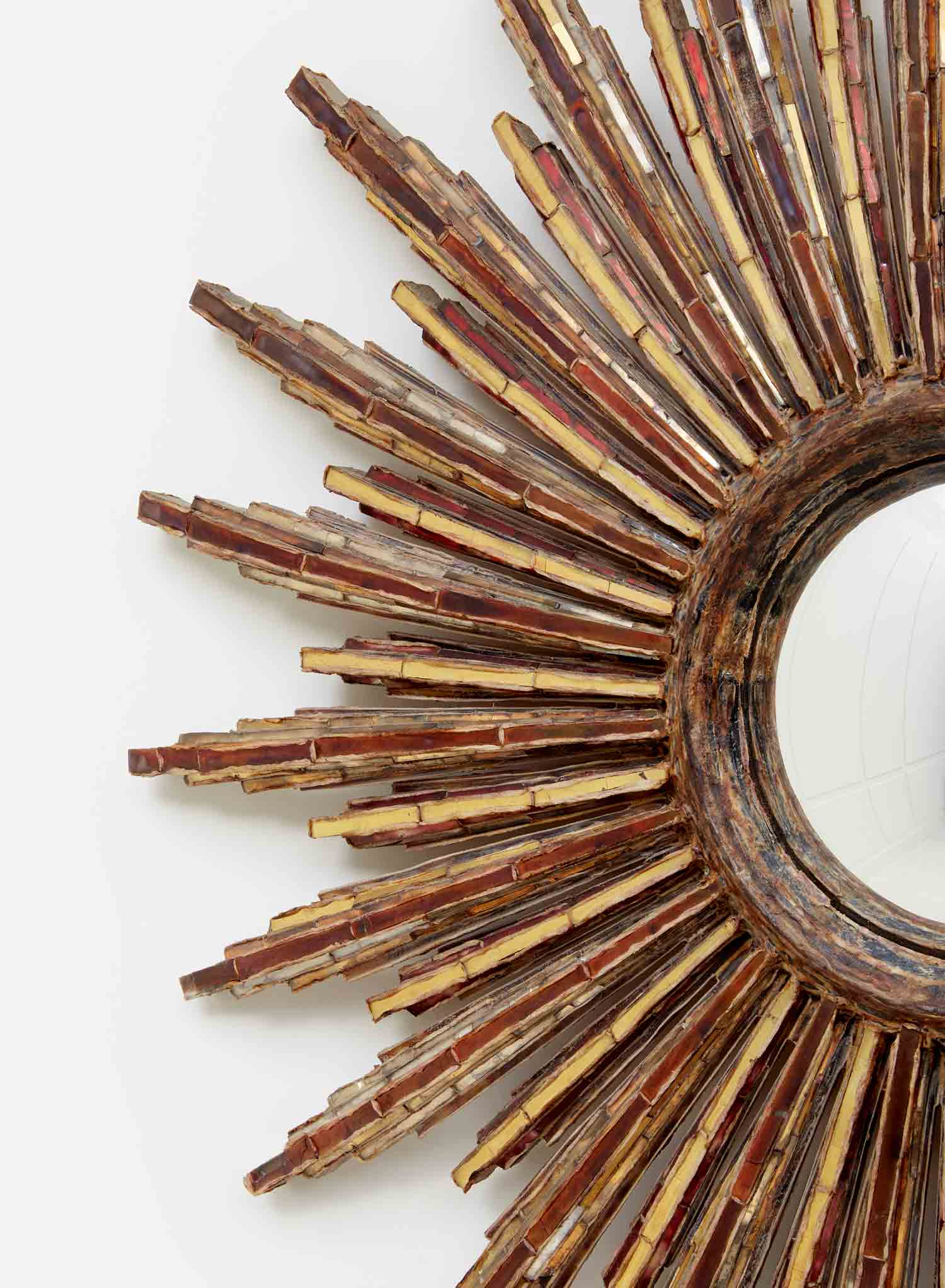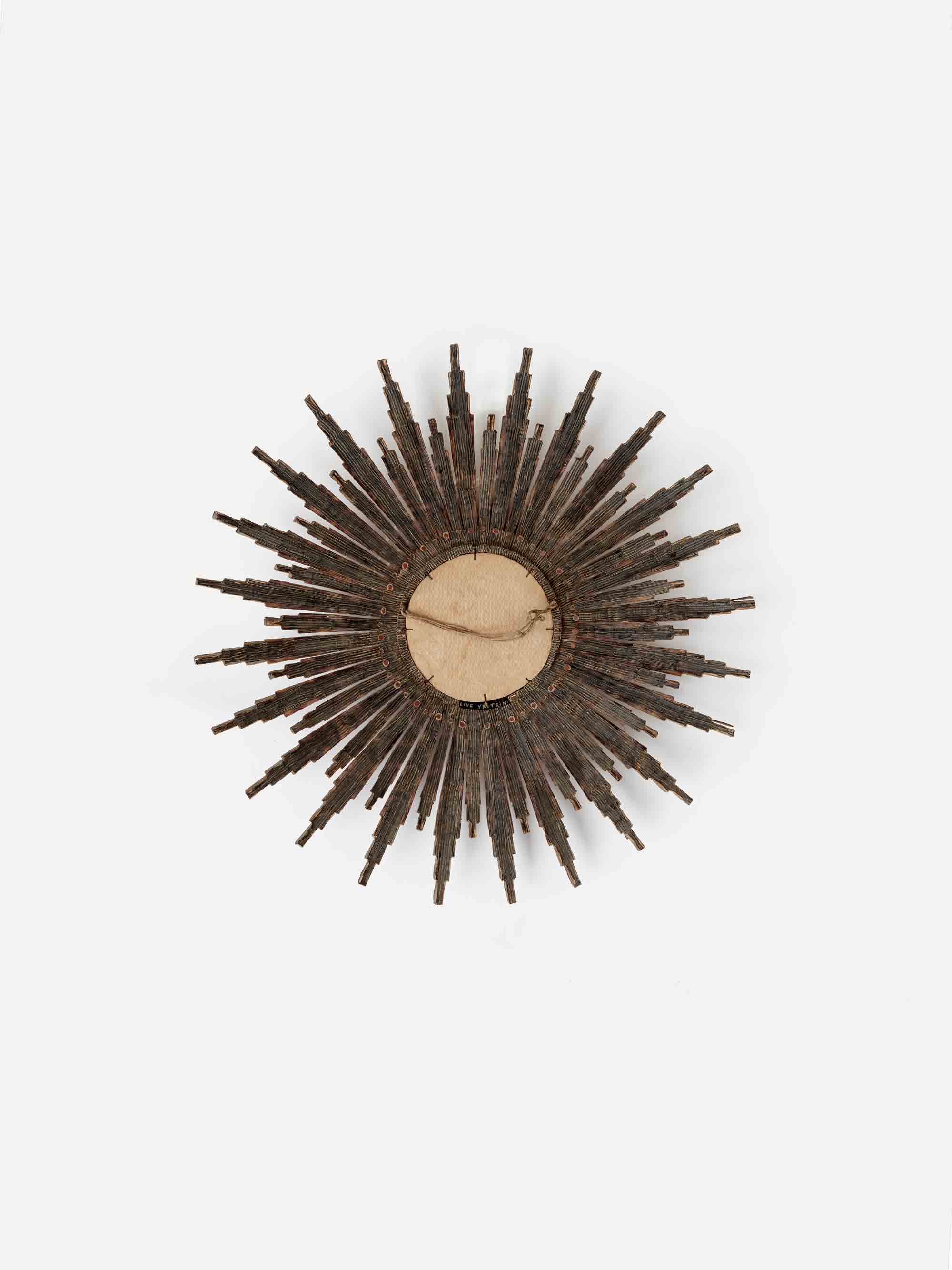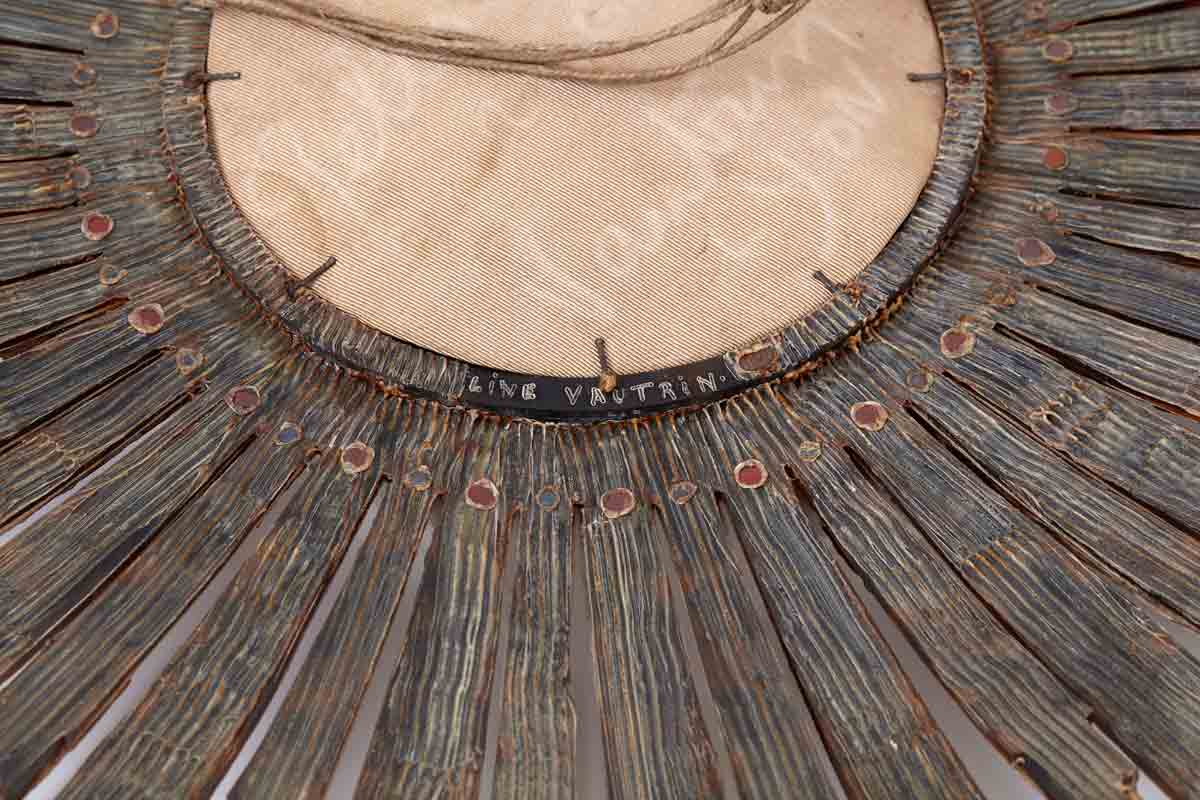 Line Vautrin, Rare 'Roi Soleil' mirror
Line Vautrin (1913-1997)
Rare 'Roi Soleil' mirror
Circa 1960
Rare mirror «Roi Soleil» with the structure in brown talosel and presenting on its rays inclusions of mirrors with golden, parma, red and copper colors. Signed «Line Vautrin» and stamped «Roi» on the back. It has an inscription on the back on the fabric «Vautrin 66 Lyon». Original convex mirror.
Diameter 74 cm (29 in)
Provenance : Private collection, France.
Literature :
«Line Vautrin, Miroirs», Patrick Mauriès, éd. Galerie Chastel-Maréchal, Paris, 2004, p.5 et p. 21.
Share: