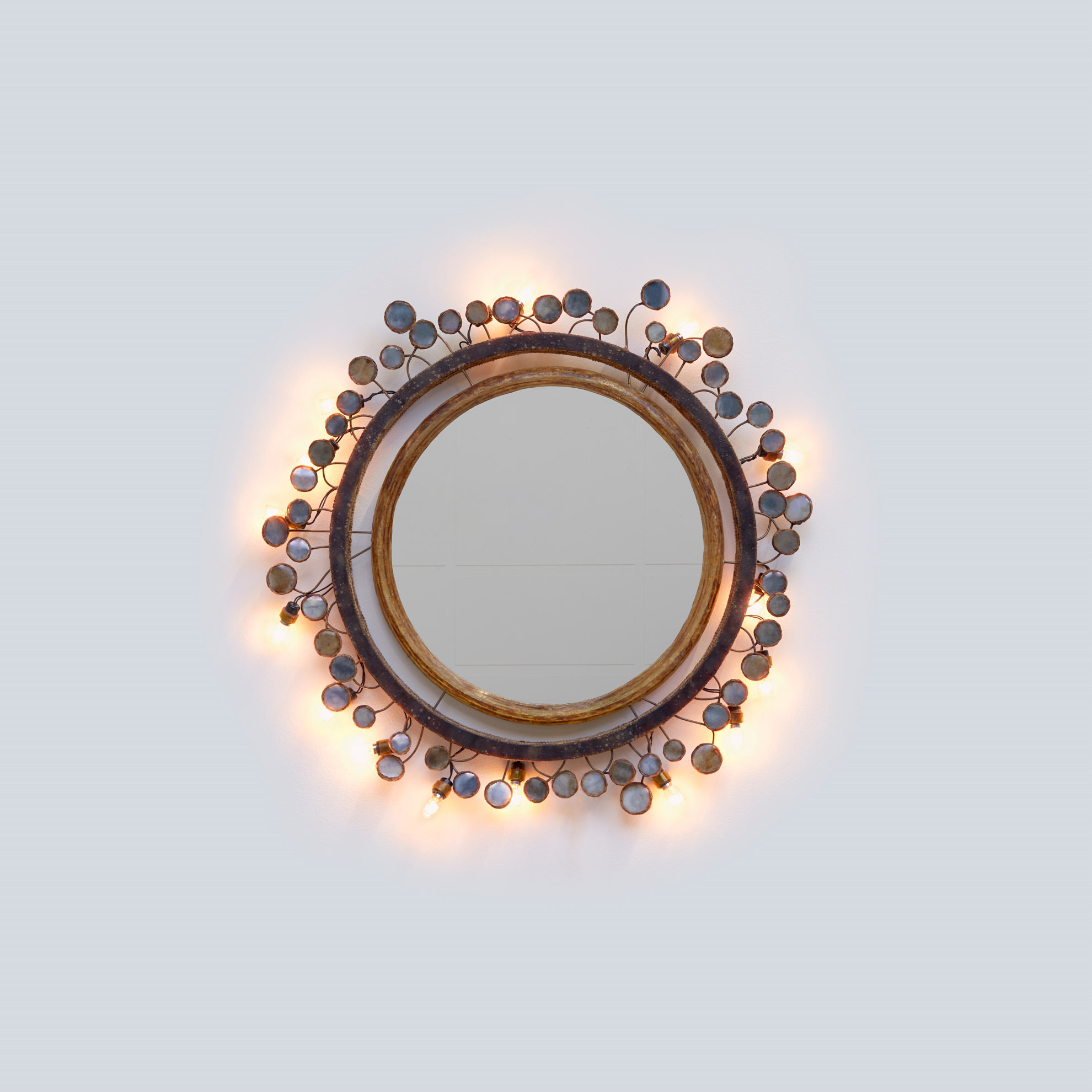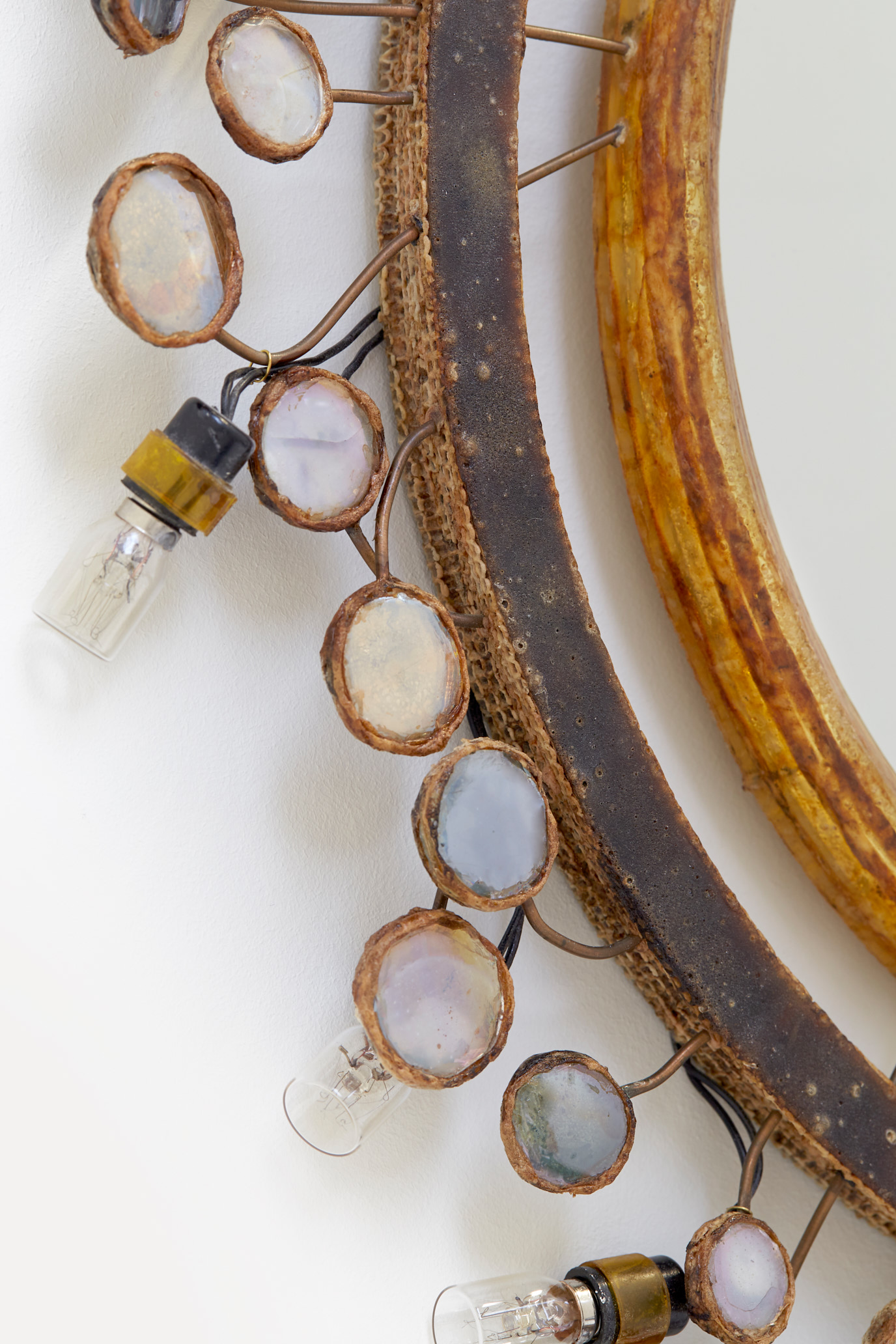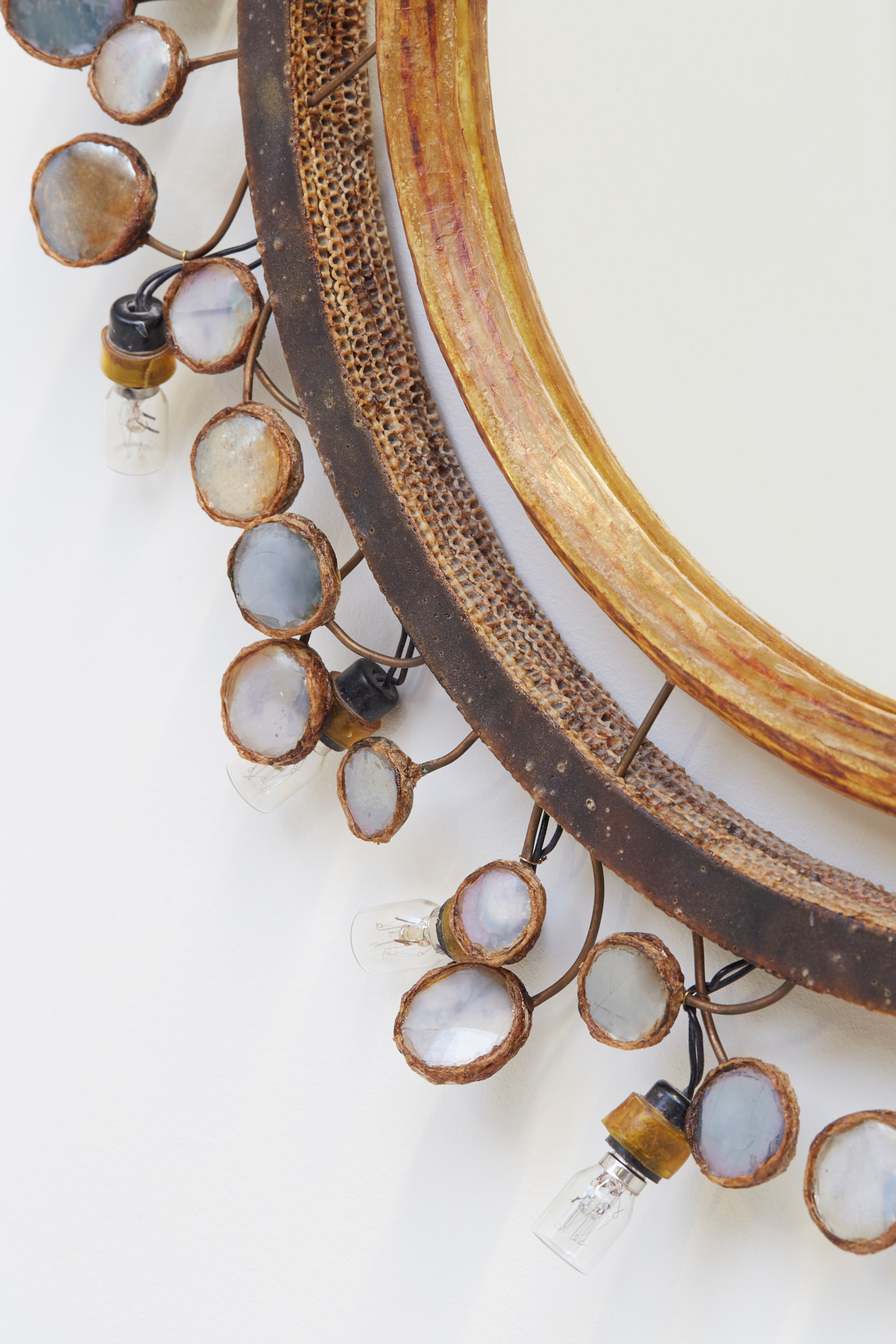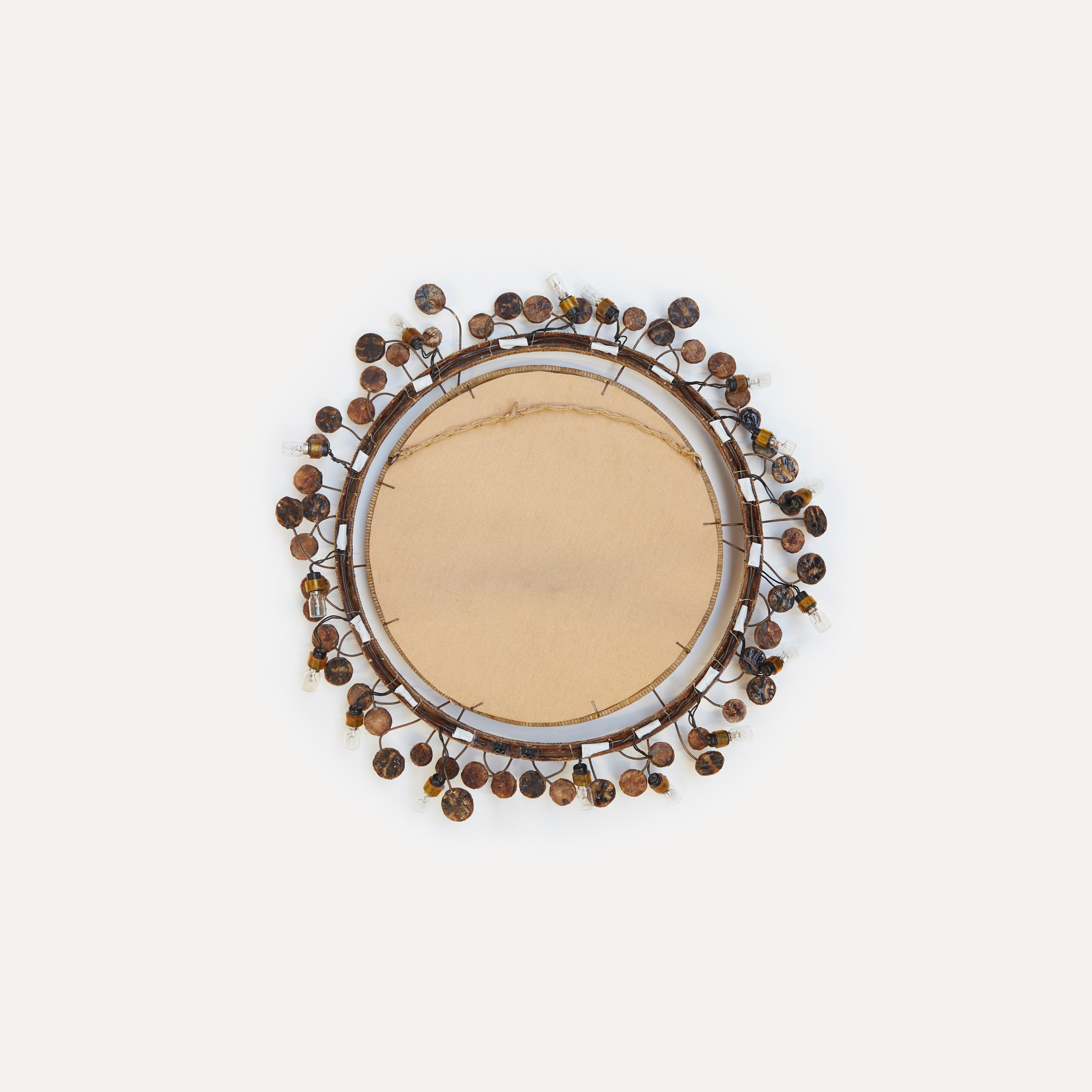 Line Vautrin, 'Sequins' enlightening mirror
Line Vautrin (1913-1997)
Mirror 'Sequins' enlightening
special order from 1966
«Sequins» mirror with a patinated talosel tortoiseshell structure randomly attached with pearly sequins mirrors. Small light bulbs, fixed on the structure enlightened the whole structure. Signed «Line Vautrin» and stamped «ROI» on the back.
Diameter 50 cm (19 ½ in)
Provenance : Special order from 1966 for an appartment decorated by Jacques Dumond and Philippe Leloup in Paris.
Literature :
- « Line Vautrin, Miroirs », P. Mauriès, éd. Galerie Chastel-Maréchal, Paris, 2004, p. 40 ; 74-75 for the model.
- «Maison française», march 1968, photos of the appartment pp114-117.
Share: