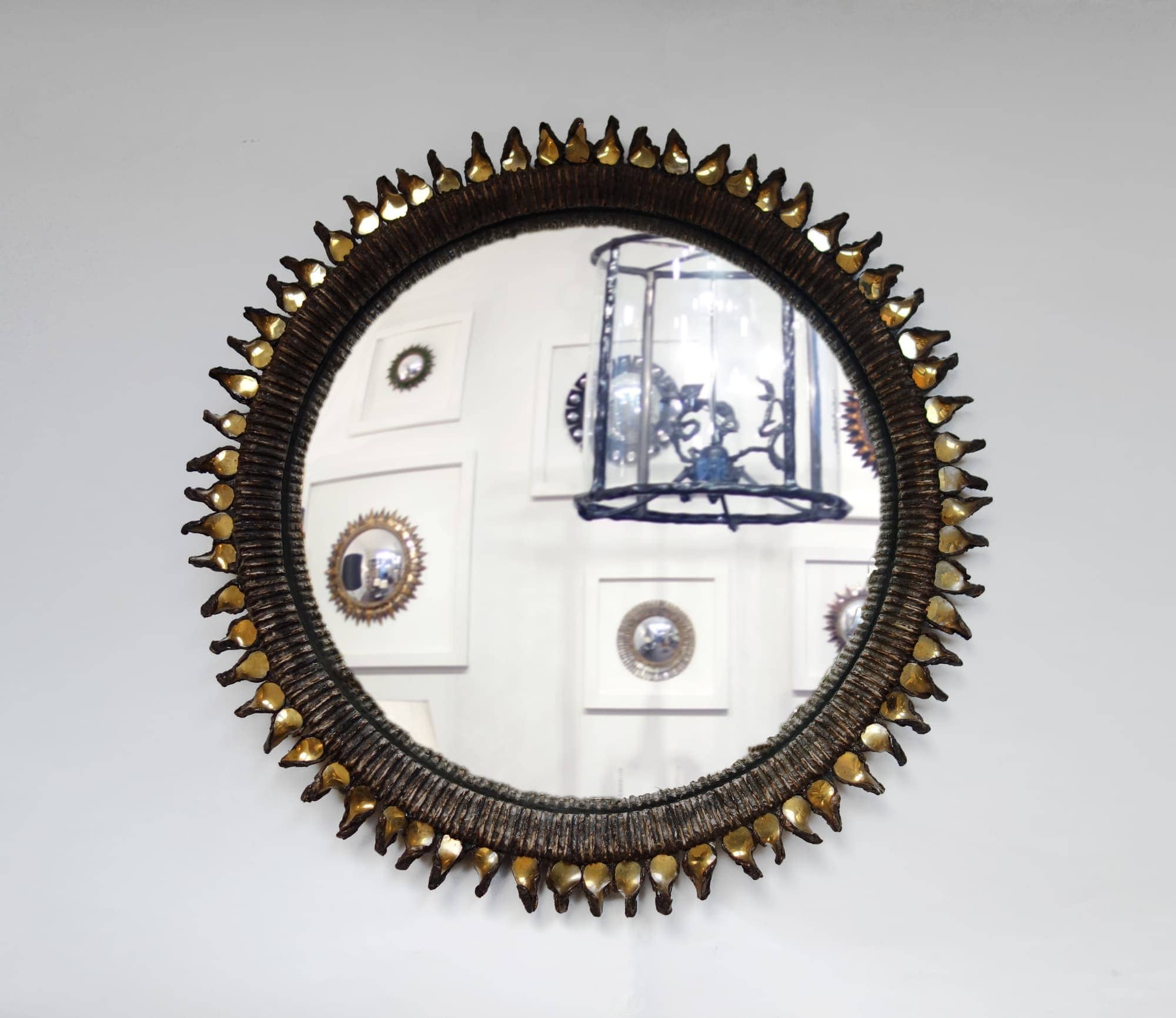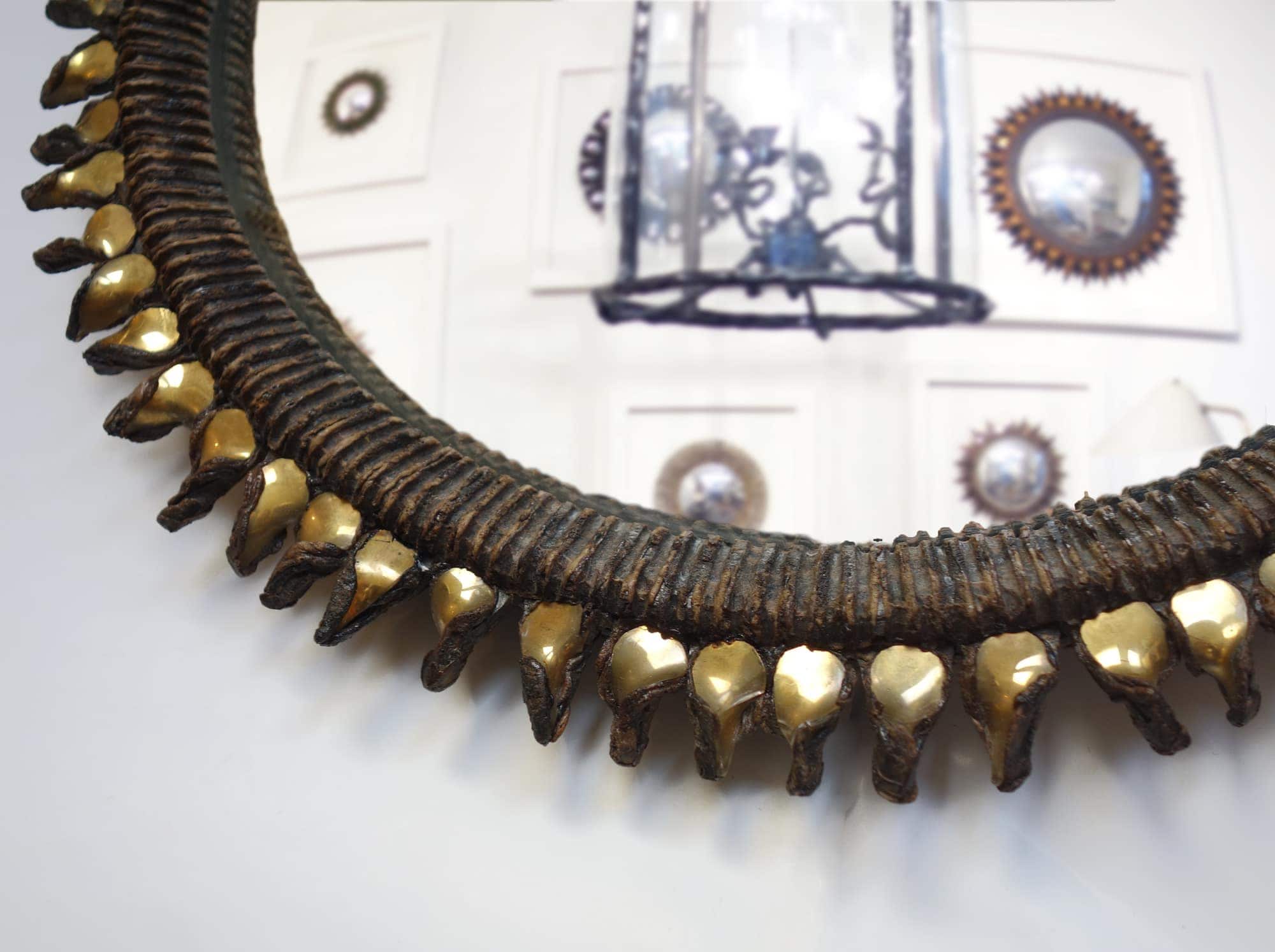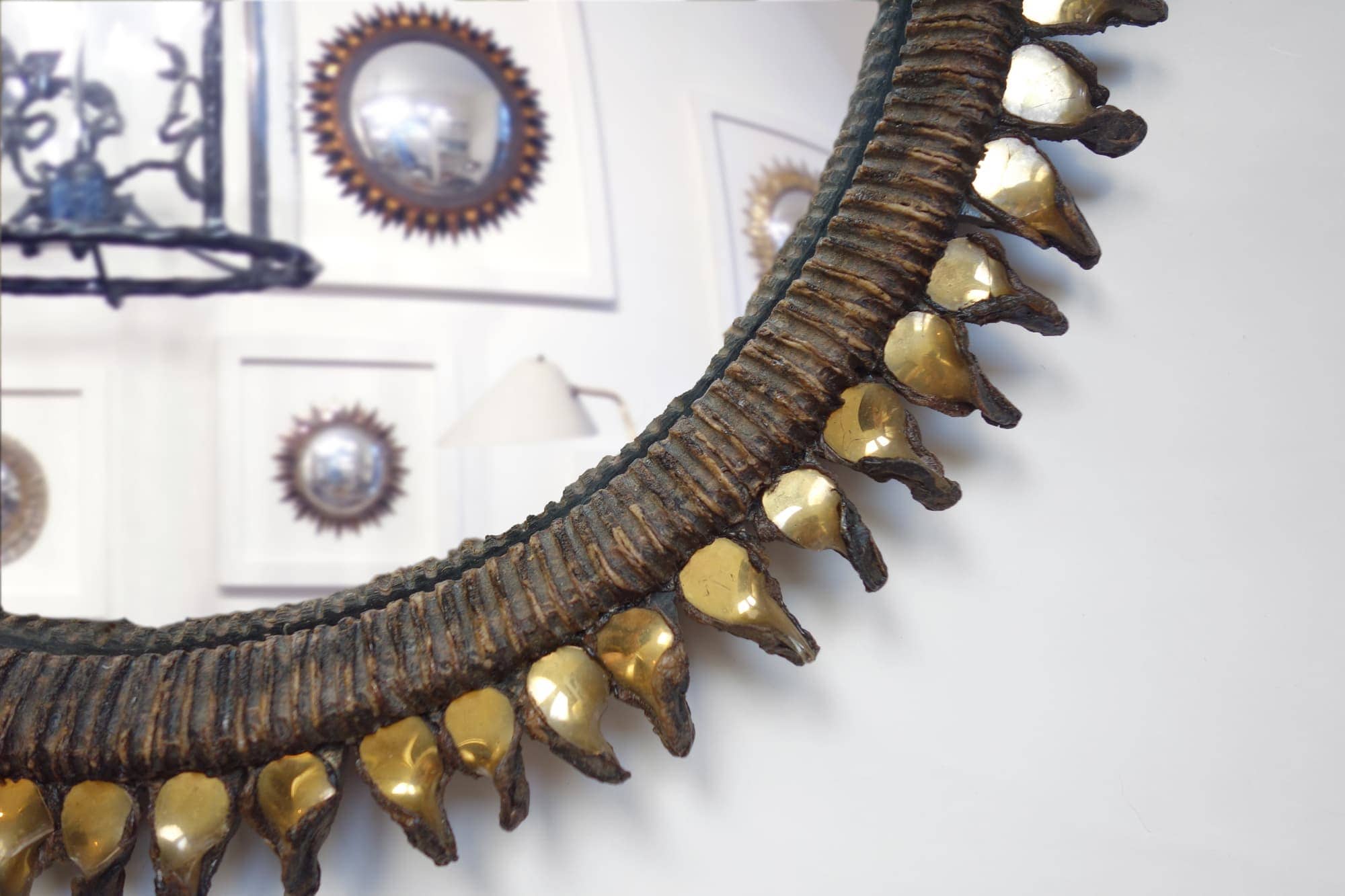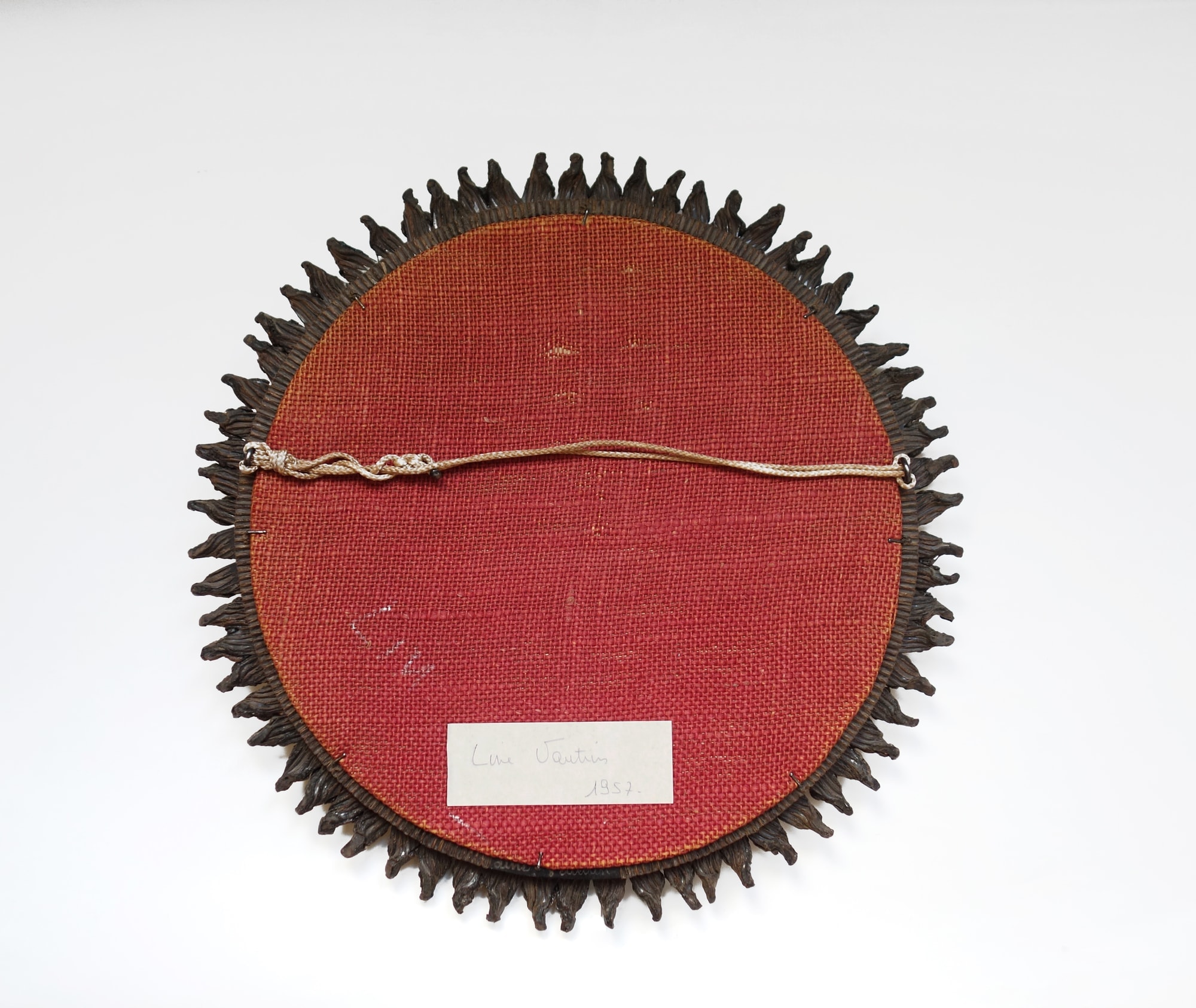 Line Vautrin, Gilded "Flammes" mirror
Line Vautrin (1913 - 1997)
Gilt «Flammes» mirror
circa 1957
The circular structure presents inside a scored ring and outside talosel elements, flames shaped, with inlays of gilded mirrors. The back of the mirror is totally scored. Signed « Line Vautrin » on the back and label with the mention "Line Vautrin 1957".
Diameter 38 cm (15 in).
Provenance : Private collection, France.
Literature :
- "Line Vautrin, Miroirs", P. Mauriès, éd. Galerie Chastel-Maréchal, Paris, 2004, pp. 35, 40, 100-101
Share: