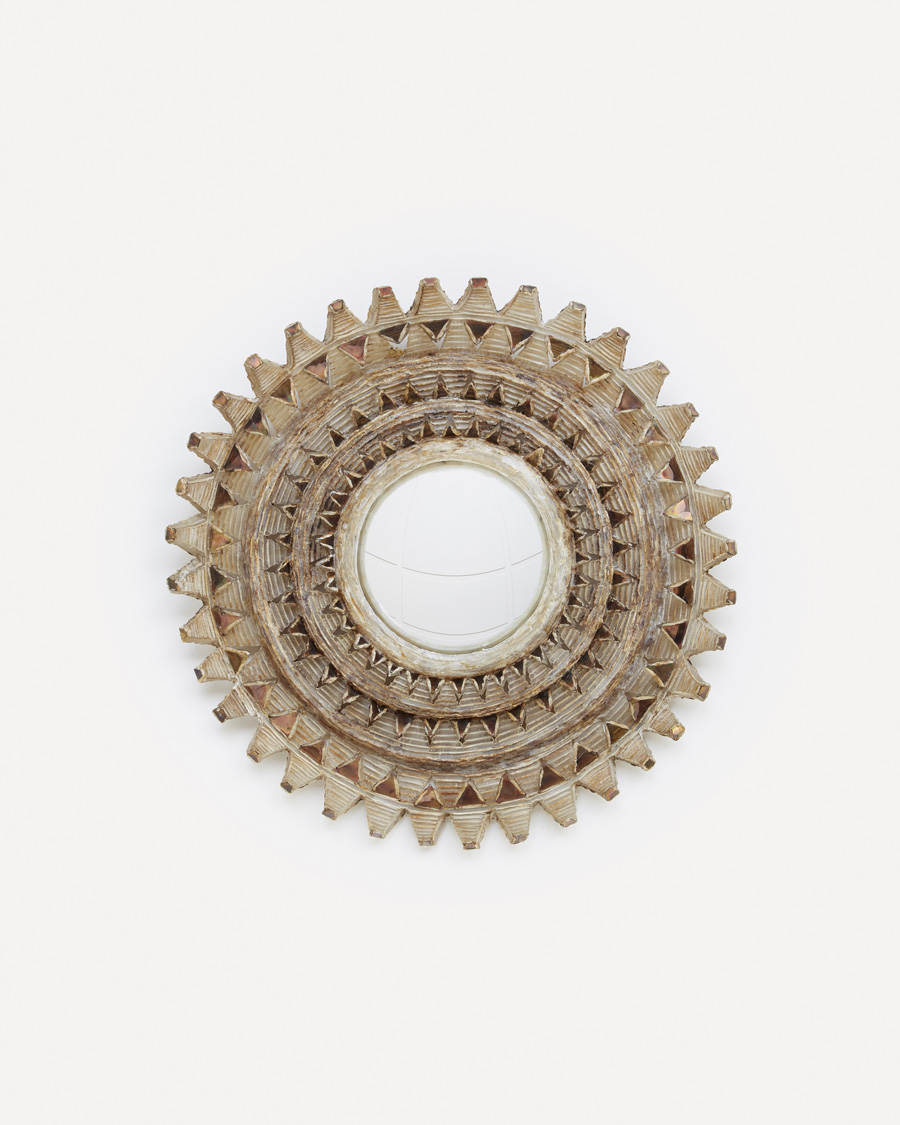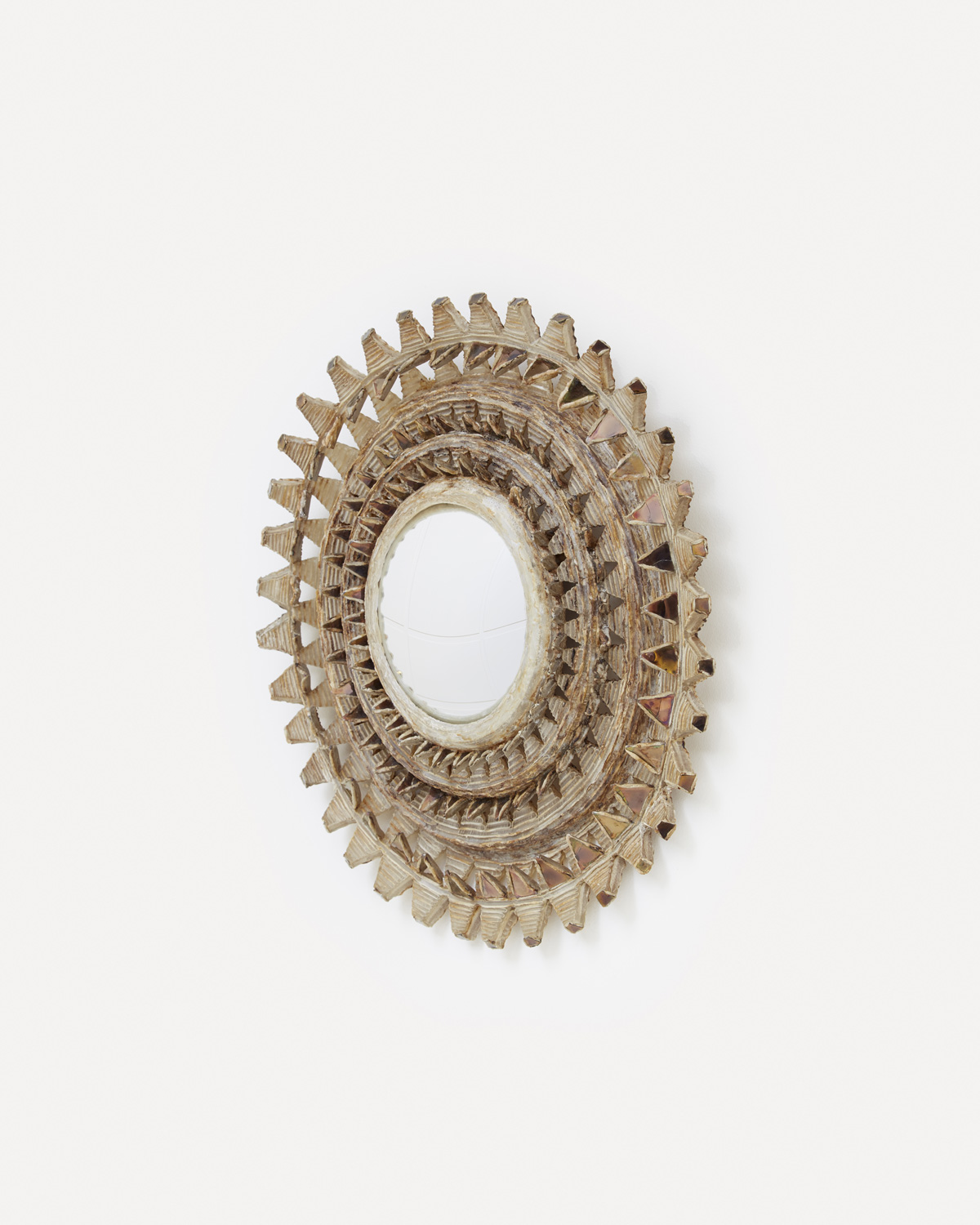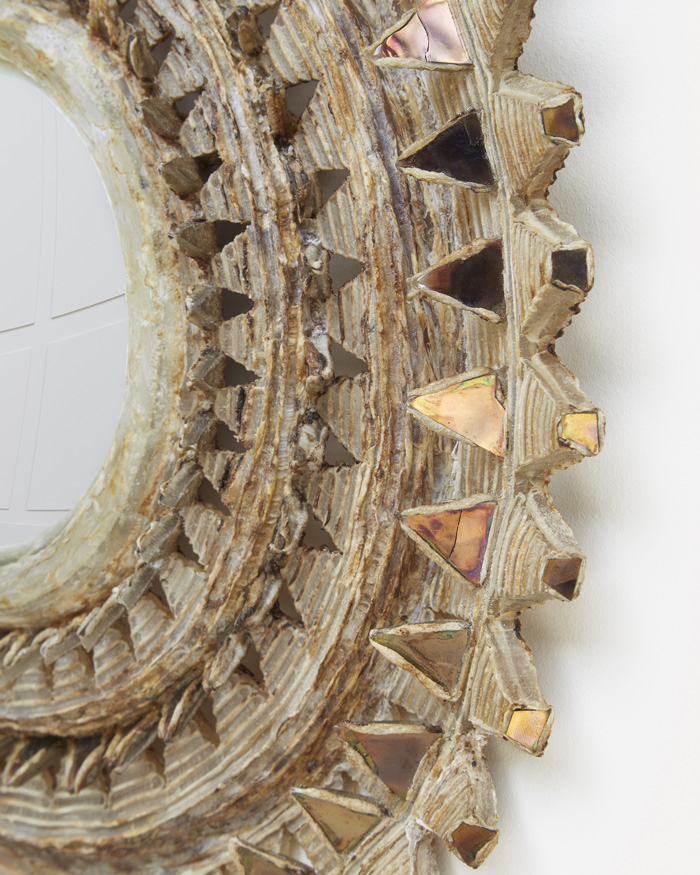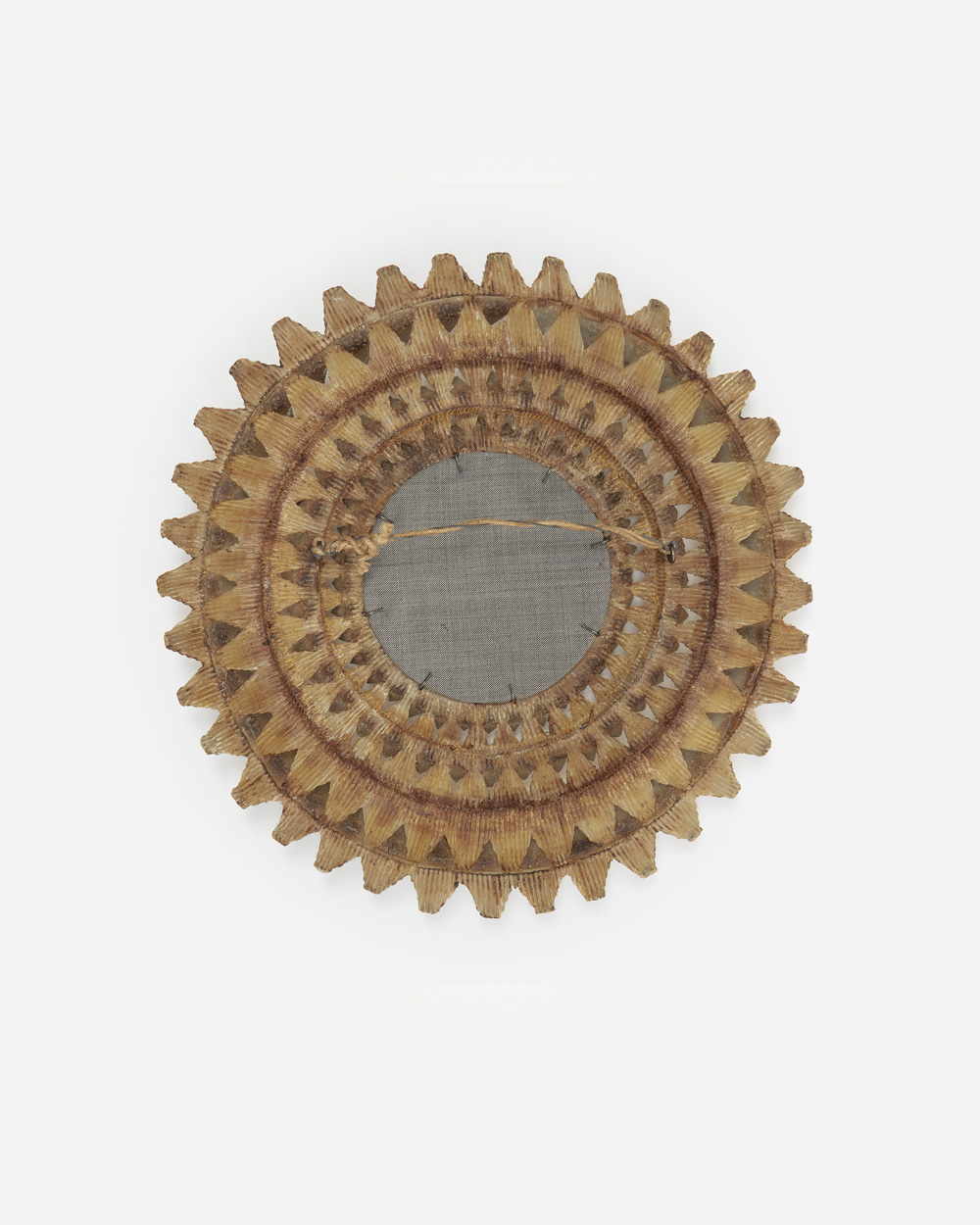 Line Vautrin, "Aztèque" mirror
Line Vautrin (1913-1997)
"Aztèque" mirror
Circa 1970
Mirror with a circular structure in beige talosel, composed of five rows of concentric circles, disposed in stands.
The inner circle is patinated, the following four are scored and cut with friezes of triangles, more or less raised, encrusted with iridescent parma and gilded mirrors.
The last circle is scored and indented.
This mirror, very architectural is rare on the market.
It testifies Line Vautrin perfect skill of the work of the talosel.
Diameter 41 cm (16 in)
Provenance :
- Private collection, France.
Share: