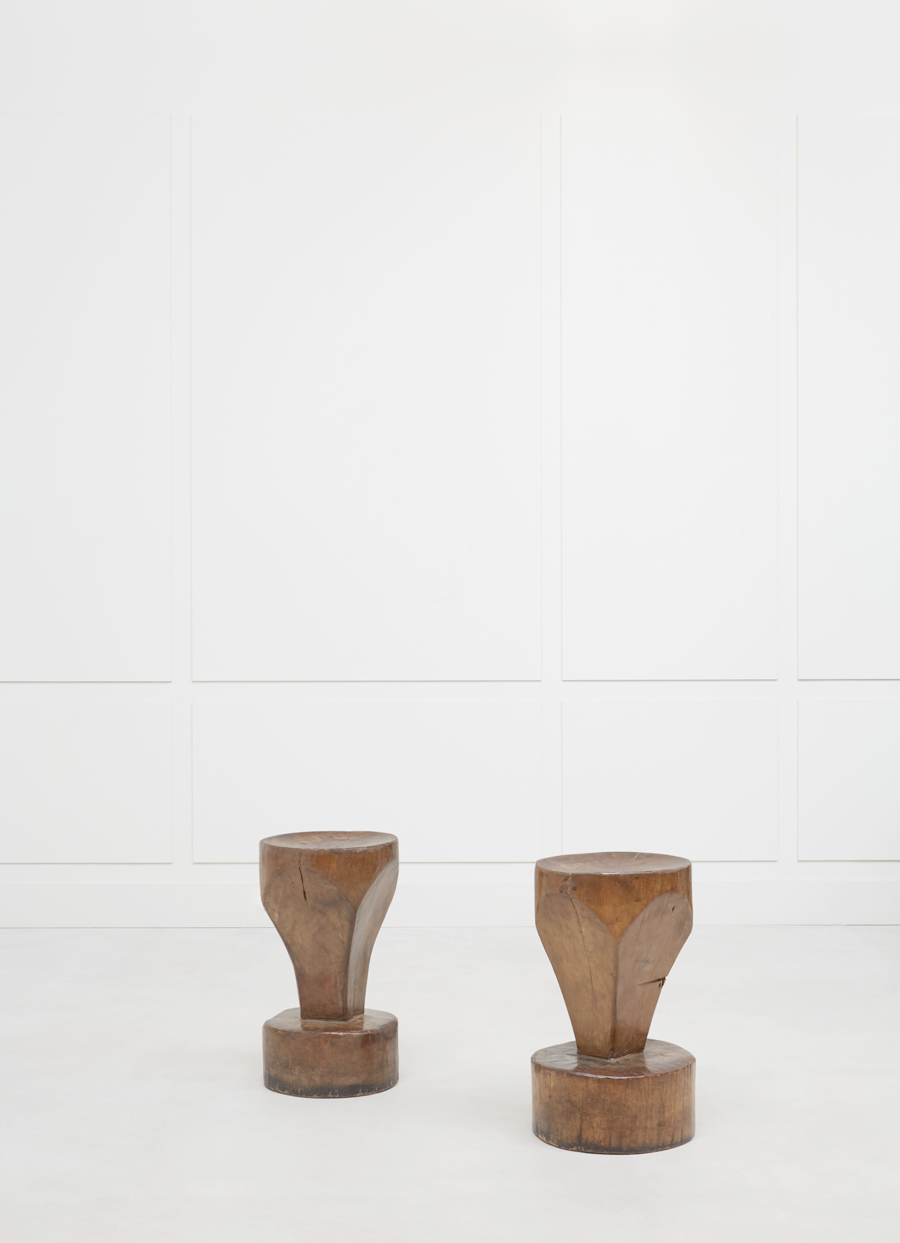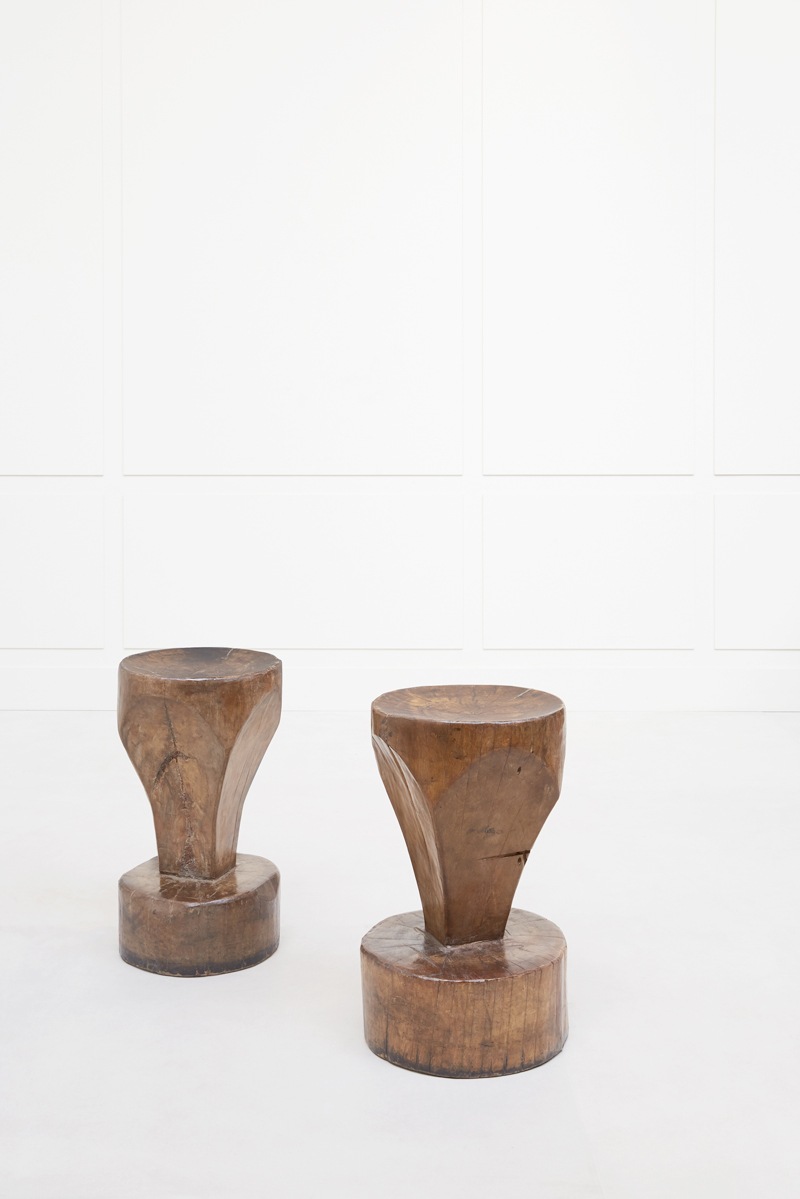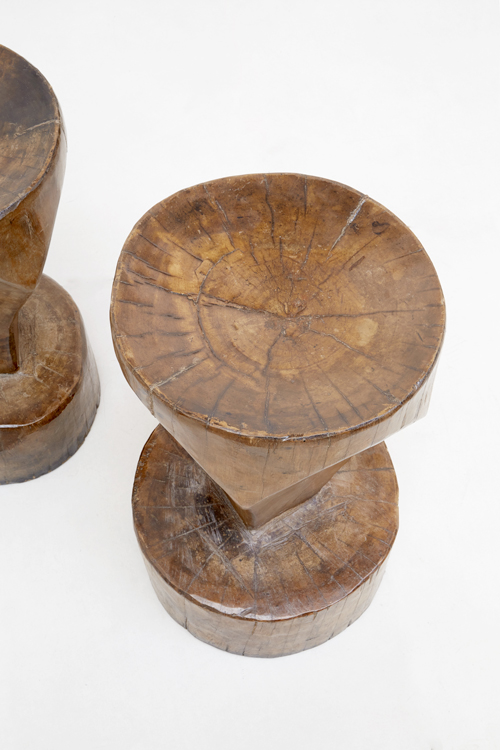 Jose Zanine Caldas, Pair of sculptural side tables
Jose Zanine Caldas (1919-2001)
Pair of sculptural side tables
circa 1970
This pair of side table in sculpted solid pequi is emblematic of the Jose Zanine Caldas' work. He concentrates his research on wood, vernacular living material. His first concern is not the one of a designer ; he creates as an activist working on the protection of the forest. Salvaged wood or wood coming from respectful trade, is at the heart of his reflexion. The forms given to this pie- ce by Caldas result from the constraints linked to this material. This kind of piece was designed only by order for houses created by Zanine Caldas himself. Each pieces with variaions are unique. Our pieces come from the Vera Brant's collection.
1 - Height 70 cm (27 1⁄2 in) - Diameter 43 cm (17 in)
2 - Height 69 cm (27 1⁄4 in) - Diameter 38 cm (15 in)
Provenance : Vera Brant collection, Brasilia, Brazil.
Literature :
- «Jose Zanine Caldas», éd. Olhares & R&Company, Sao Paulo, NY, 2019, p. 165 for comparative models.
- Period pictures by Deidi von Schaewen (DR).
Share: