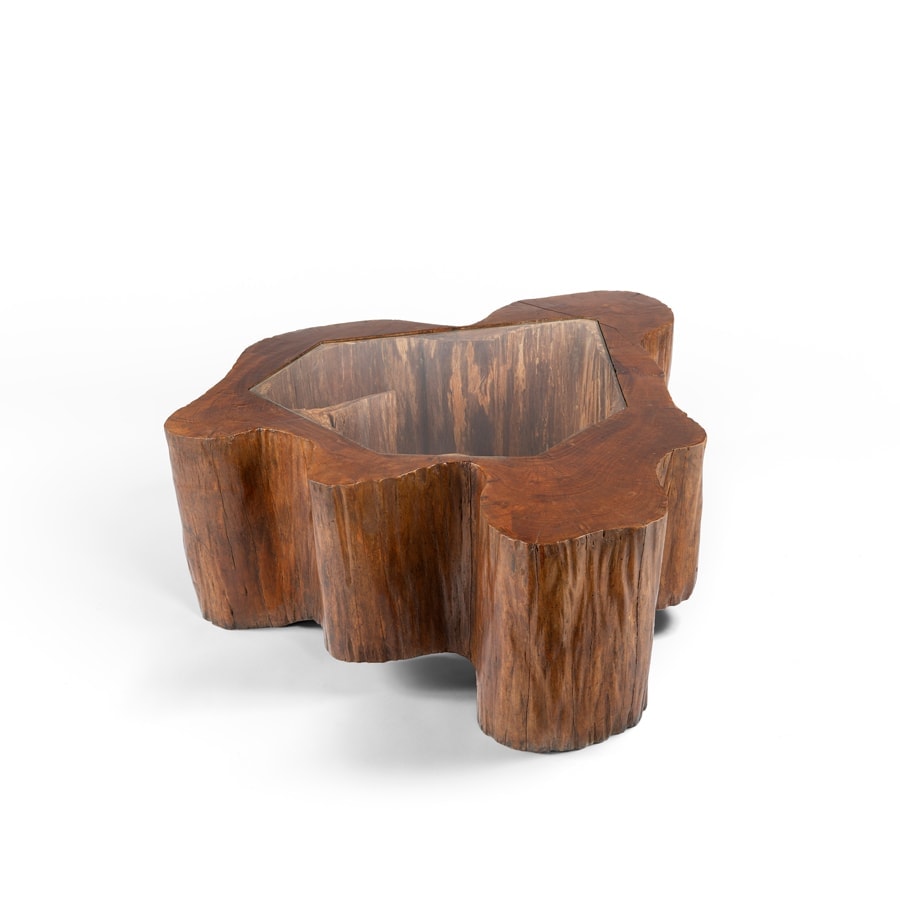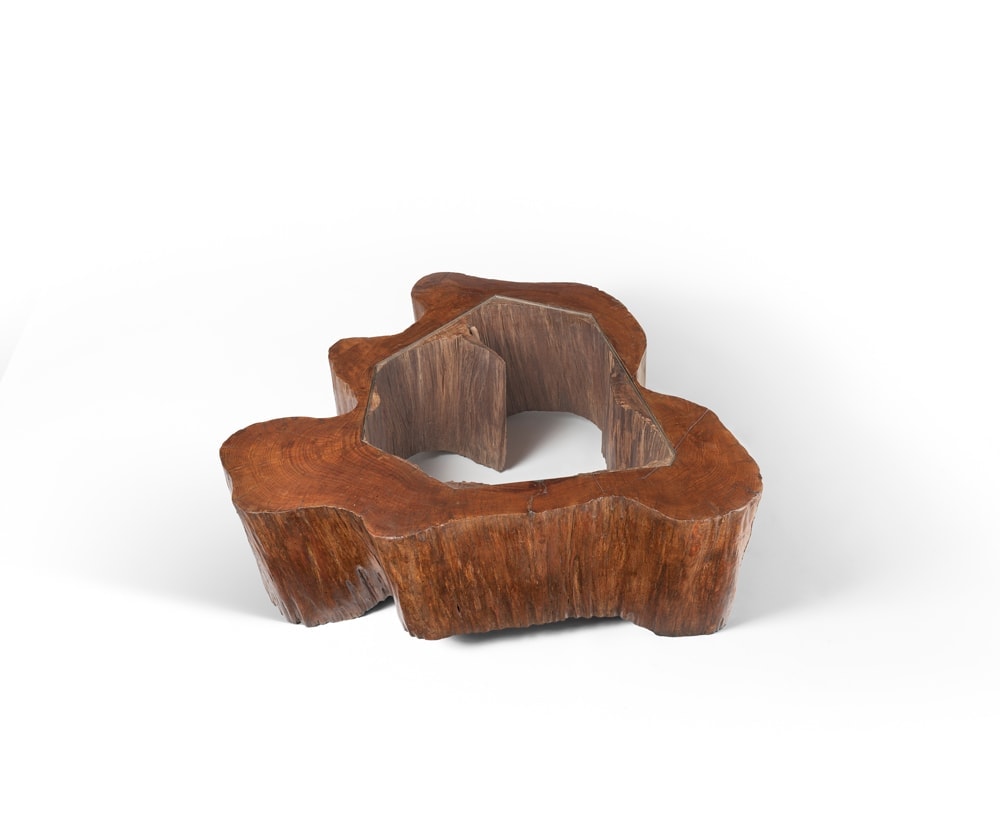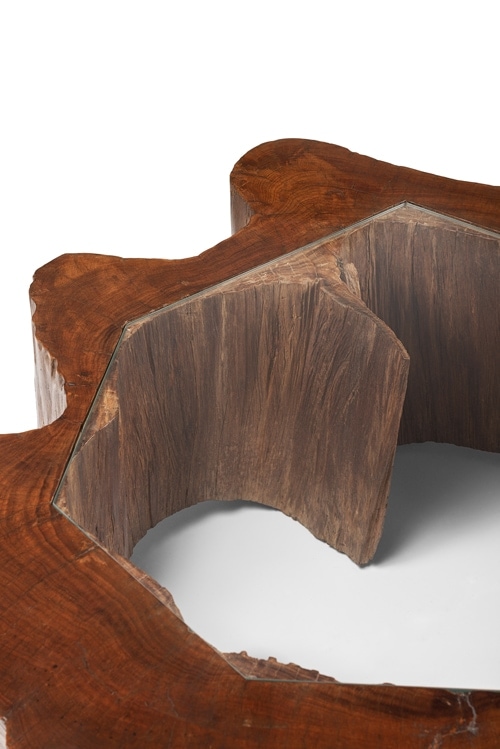 Jose Zanine Caldas, Important and rare coffee table
Jose Zanine Caldas
Important and rare coffee table
circa 1965
Pau rosa wood sculpted. This low table made up of solid pau rosa wood is typical of Jose Zanine Caldas work. He concentrates his research on wood, vernacular living material. His first concern is not the one of a designer ; he creates as an activist working on the protection of the forest. Salvaged wood or wood coming from a respectful trade, is at the heart of his reflexion. The forms given to this piece by Caldas result from the constraints linked to this material. Caldas, leader of the 'after-concrete' era, loves pau rosa. This tree with berries from Amazonia resists the weather and the insects. Even if it has a strong density, it is quite easily to sculpt.
Height 15 ½ in - Width 44 ¾ in - Depth 42 in.
Provenance : This coffee belonged to the Zanine Caldas' private collection.
Share: