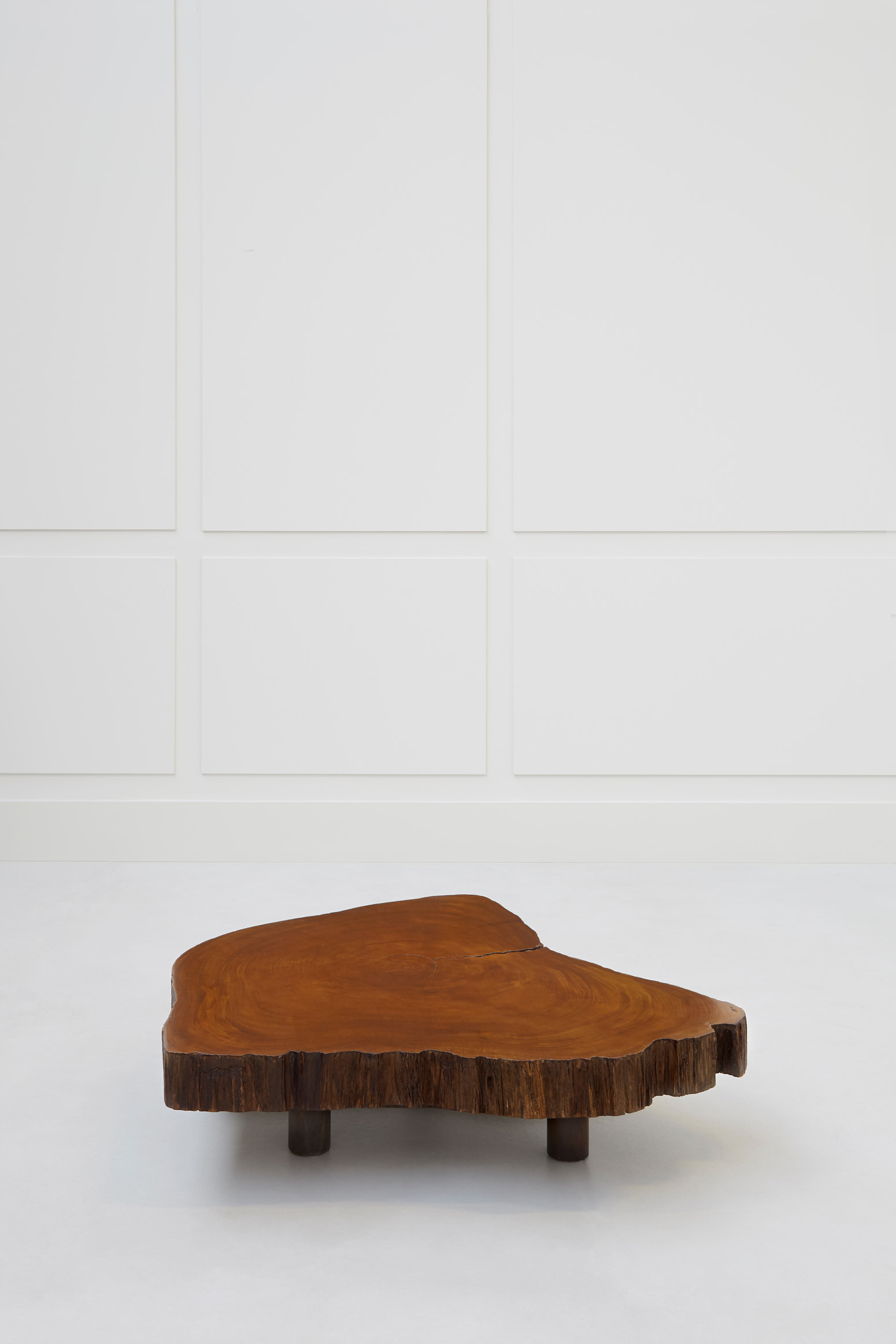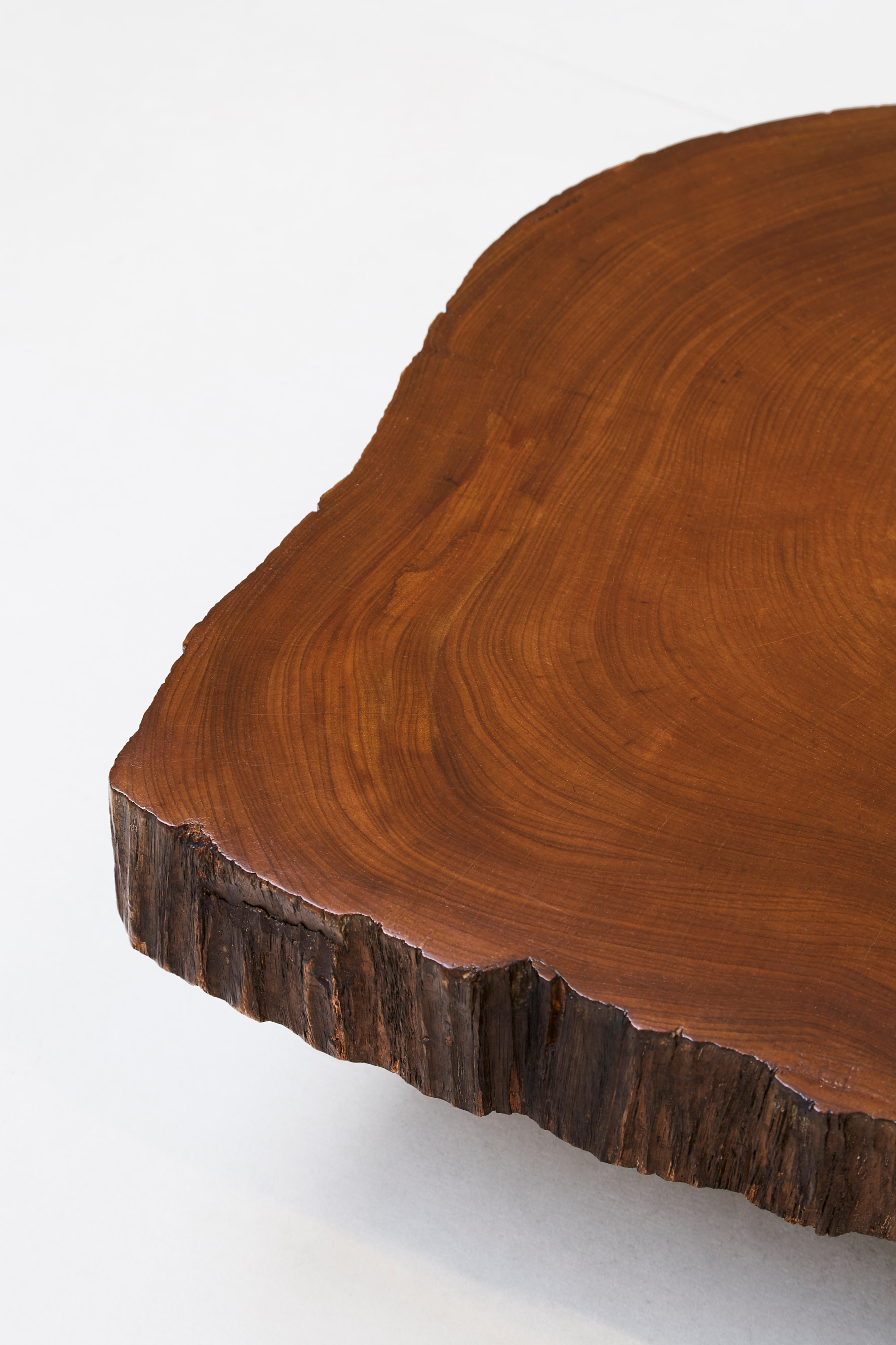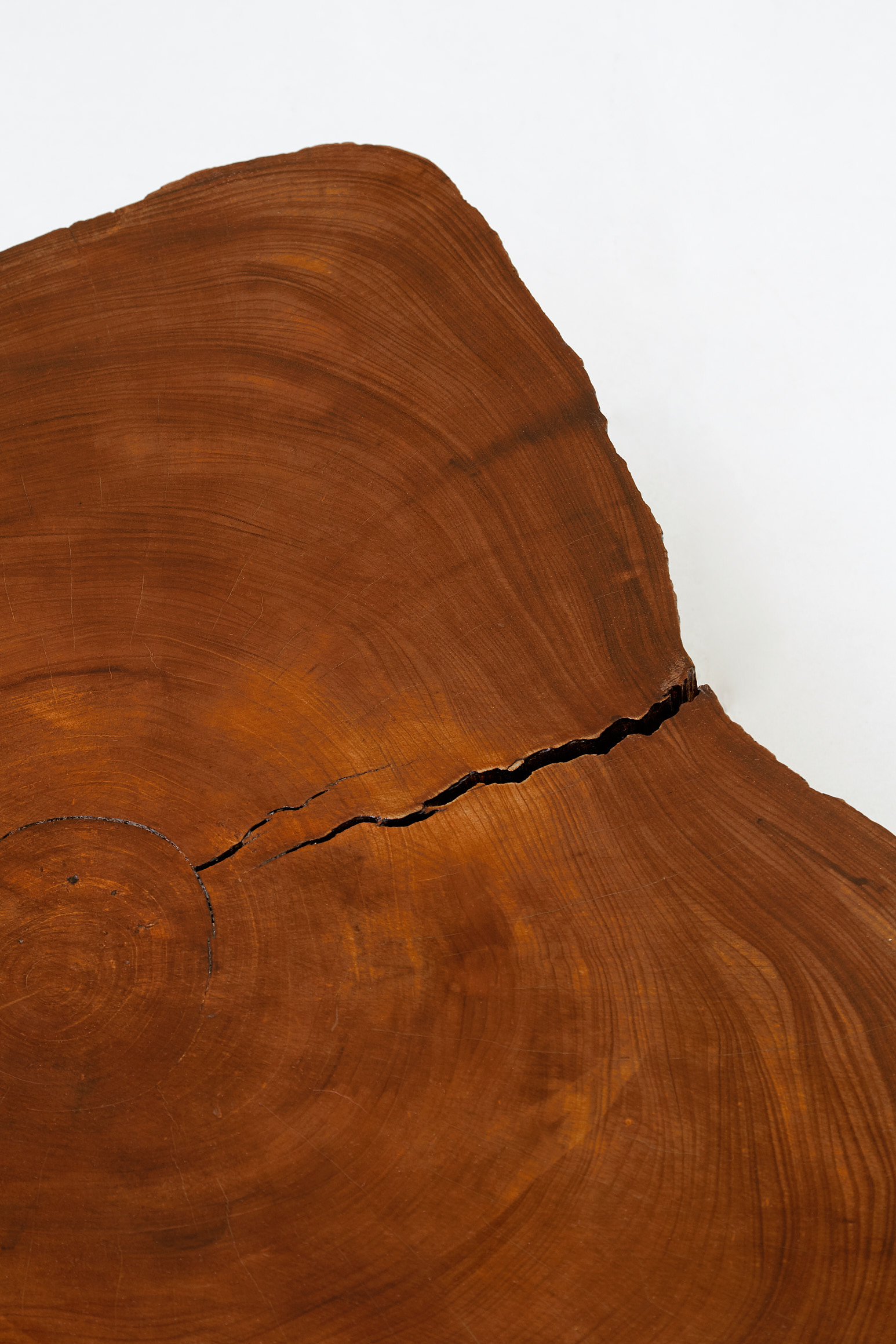 Joaquim Tenreiro,"Tronco" coffee table
Joaquim Tenreiro (1906-1992)
"Tronco" coffe table
circa 1955
Important solid vinhatico coffee table. The top is made of a trunk cut in the width way and stands on three cylindric feet. On this smooth top we can see the grains, proof of the age of the tree. A crack inherent in the creative process gives a sculptural aspect. The edges are rough and contrast with the satiny aspect of the top. This table perfectly reflects the Joaquim Tenreiro's spirit. However, it is quite different than the well-known light and fluid lines of the Tenreiro's work. Indeed, our piece is part of the «tronco» serie from the middle of the 50's. Before being designer, Joaquim Tenreiro began his career as carpenter and produced some pieces «in the style of». The year 1941 is a true milestone in his carreer when Oscar Niemeyer called him for the first time. From this date, Tenreiro created in a modernist style in accordance with the ideas of the Brazilian architecture master. At this time, Tenreiro created some pieces which will become true icons of the Brazilian design as the «Estructural» chair, the rocking chair of the «Tres Pes» chair. This «tronco» serie from the middle of the 50's renew with the tradition and the savoir-faire loved by Tenreiro. The powerful and sculptural aspect of the top contrasts with the very refined satiny finish of the top. This piece is very emblematic of the Tenreiro's work who throughout his career brought a strong Brazilian identity into the international modernist movement.
Height 25,5 cm (10 in) - Width 106,5 cm (42 in) - Depth 106,5 cm (42 in)
Provenance : Private collection, Brazil.
Literature :
- «Tenreiro», André Seffrin & al., éd. Bolsa de arte, Rio de Janeiro, 1998, pp. 110-111
Share: