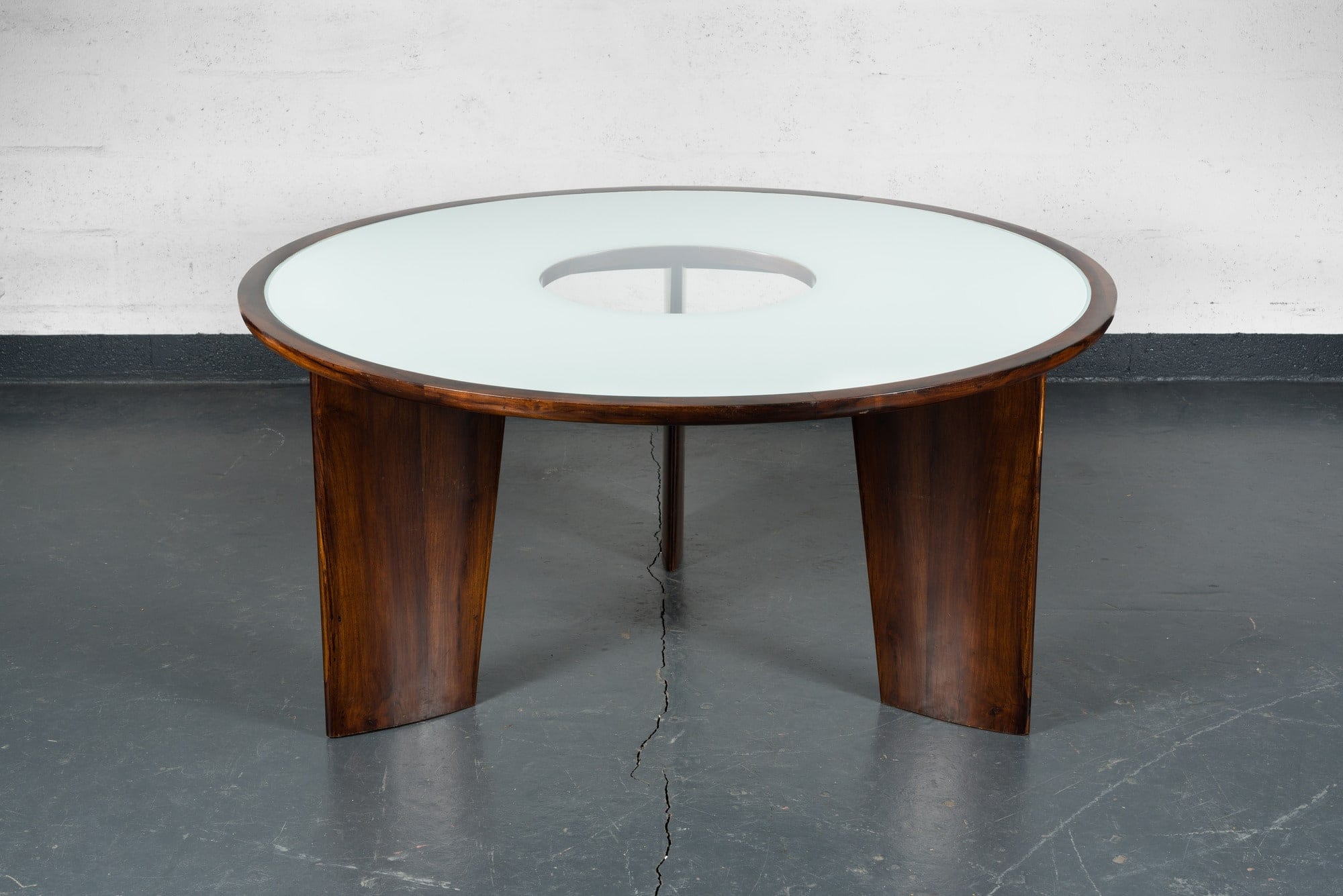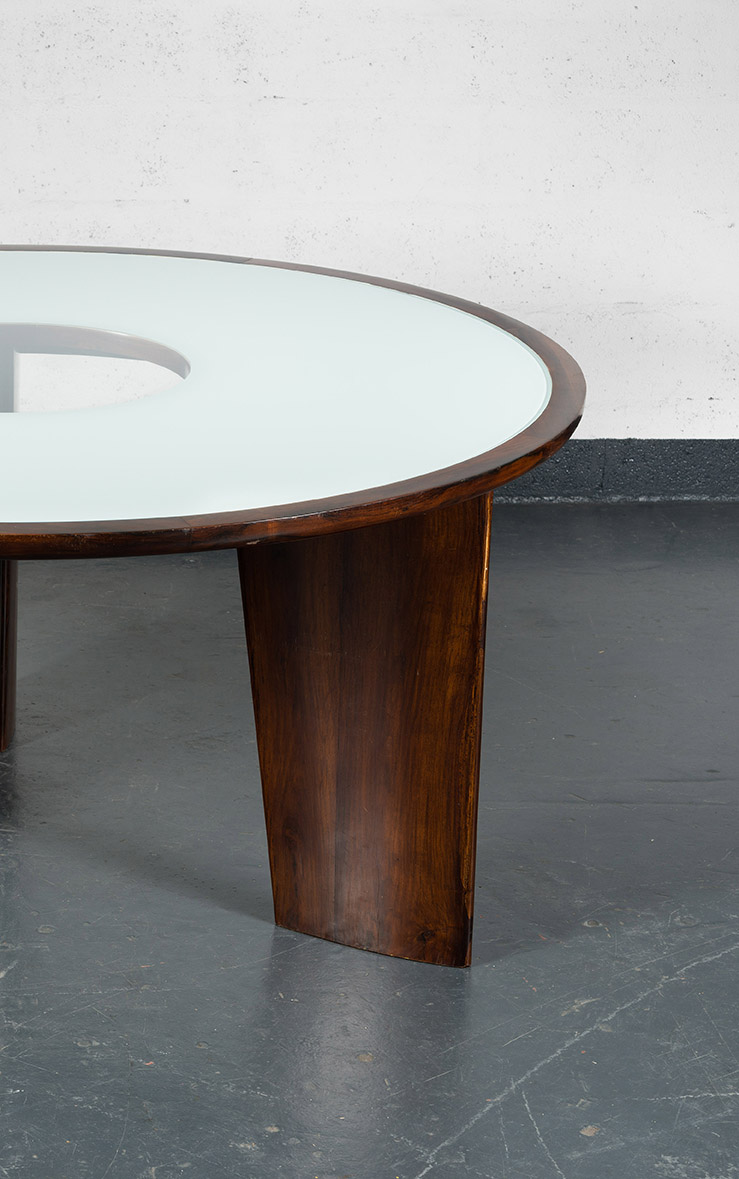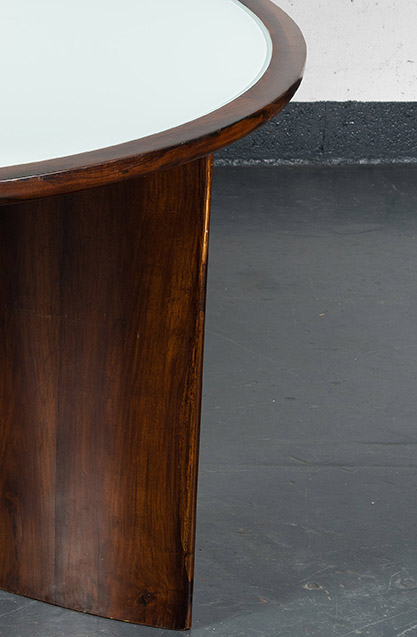 Joaquim Tenreiro, important & rare round table
Joaquim Tenreiro (1906-1992)
Important & rare round table
Circa 1955
Balsamo wood structure, glass top with its original white painting.
This important table is a perfect demonstration of the Joaquim Tenreiro's savoir-faire.
A glass slab is based on a thick top, standing on a slender leg.
Height 76 cm (30 in)
Diameter 160 cm (63 in)
Literature :
- Exhibition catalogue "Modernité du design brésilien de 1950 à 1980", 6 September to 31 October 2018, Galerie Chastel-Maréchal, Paris, similar table with a yellow top reproduced pp. 46-47.
- Movel Moderno Brasilerio, Marcelo Vasconcellos & al., éd. Olhared, Sao Paulo, 2017, pp. 8-9, 96-97 et 240-241 similar models.
- Tenreiro, André Seffrin & al., éditions Bolsa de arte, Rio de Janeiro, 1998, pp. 121-122 similar model with a four-legs base.
Share: