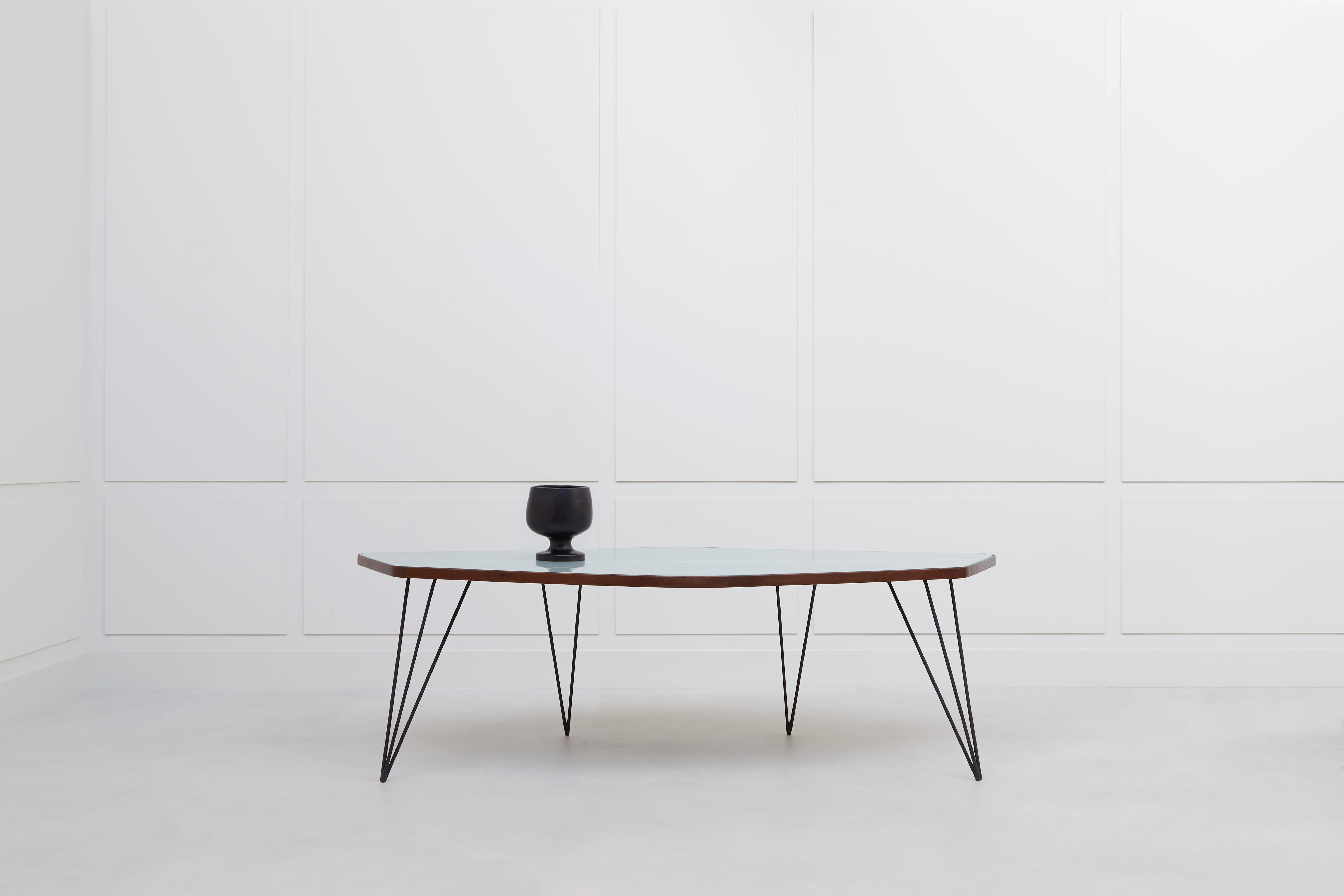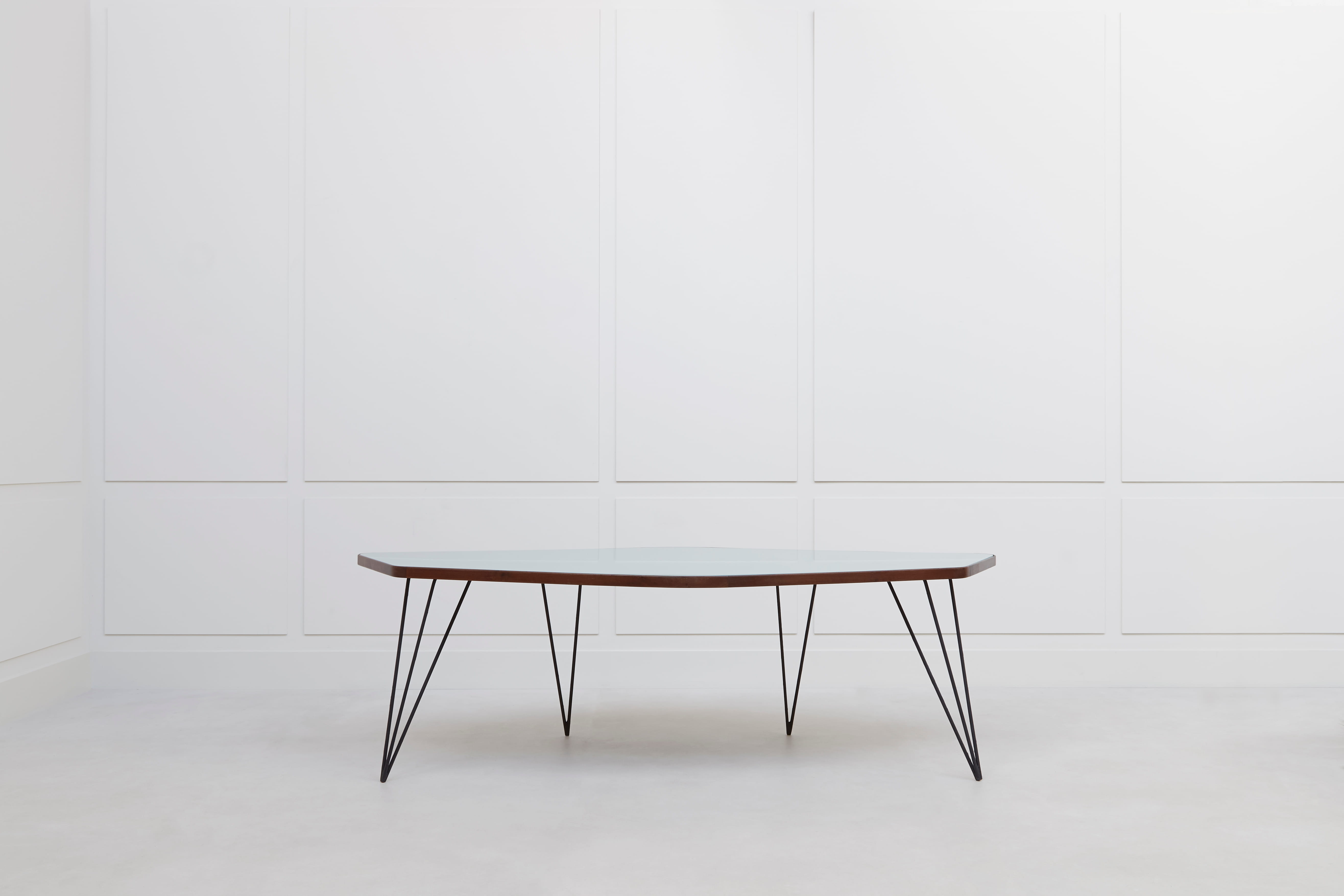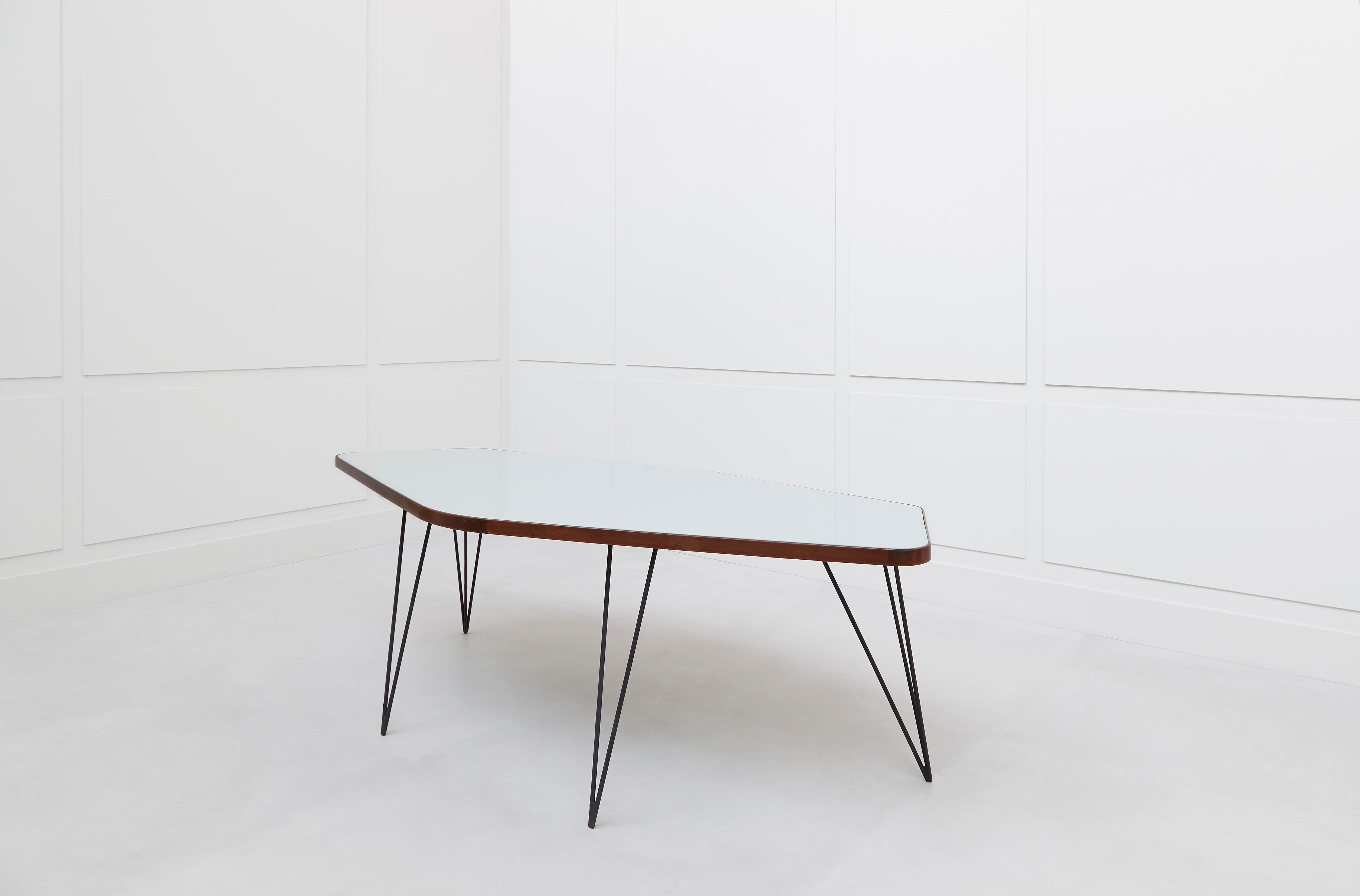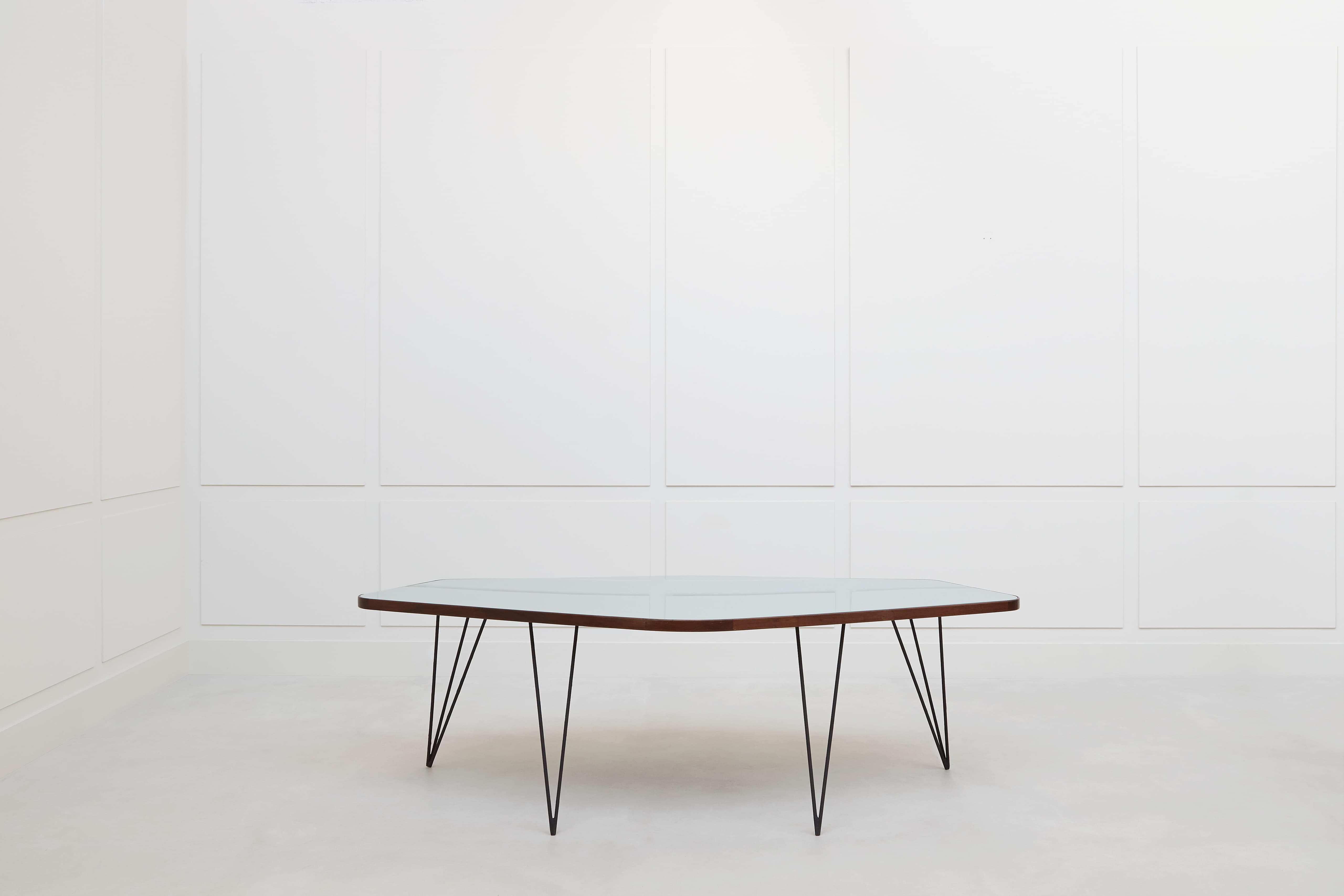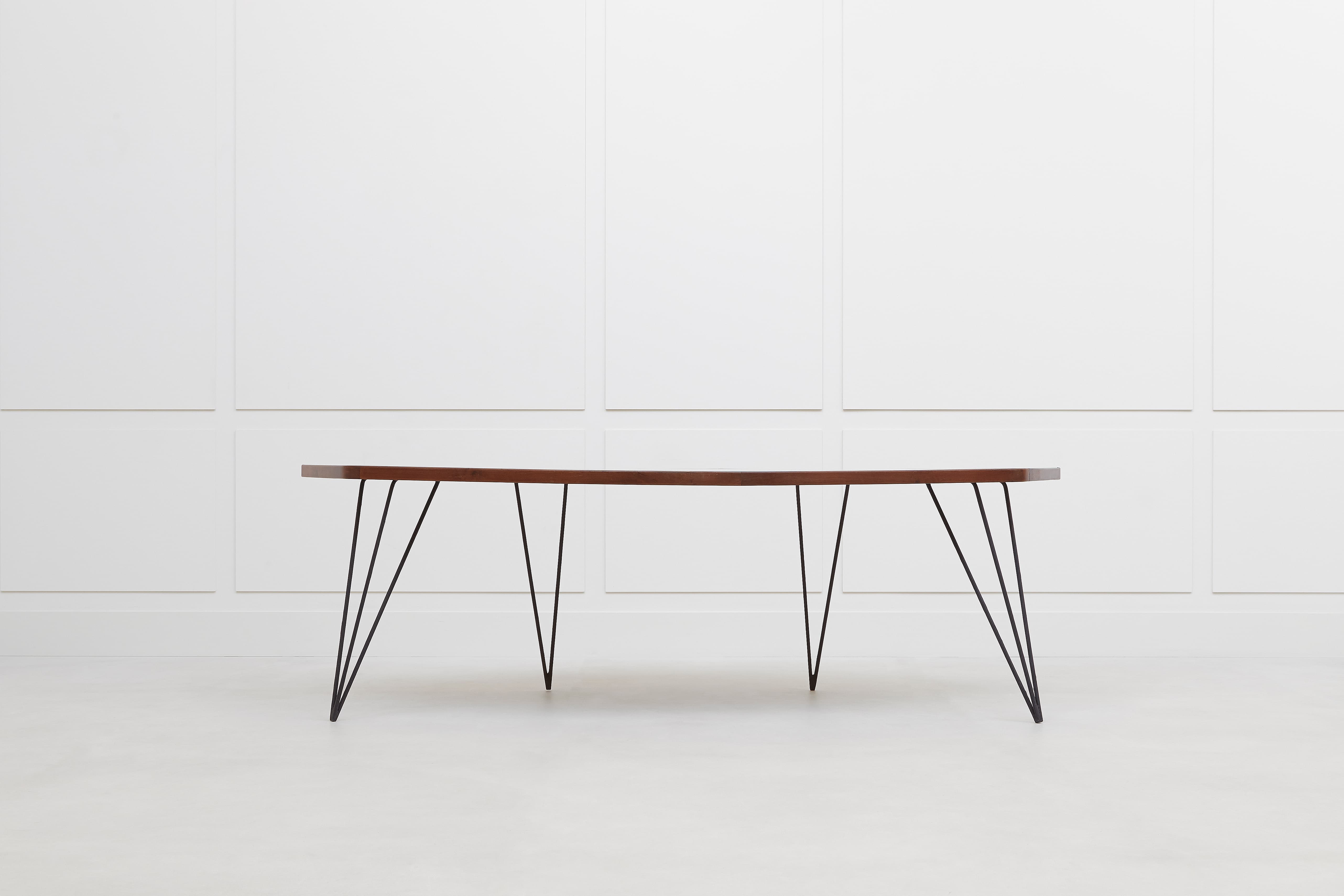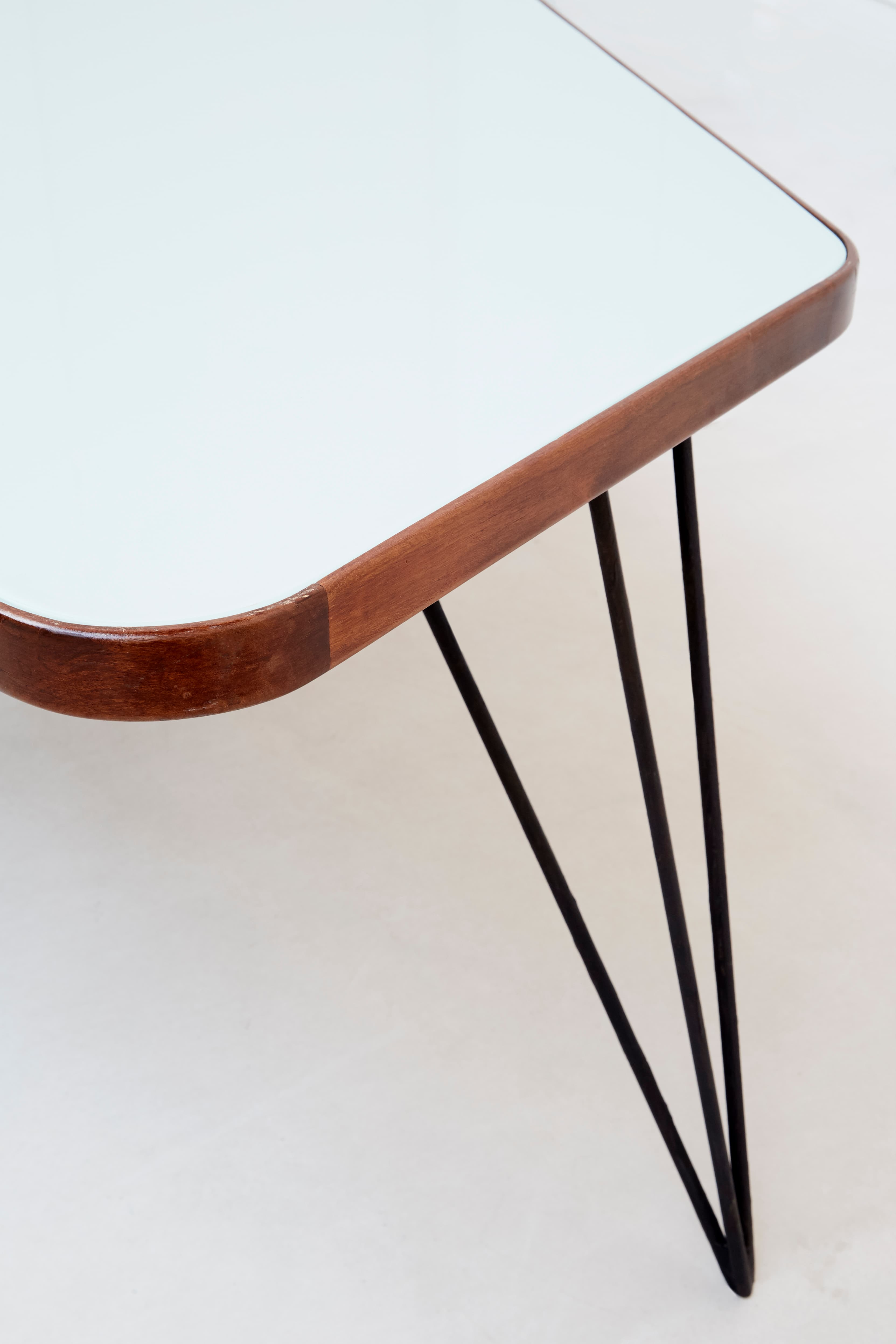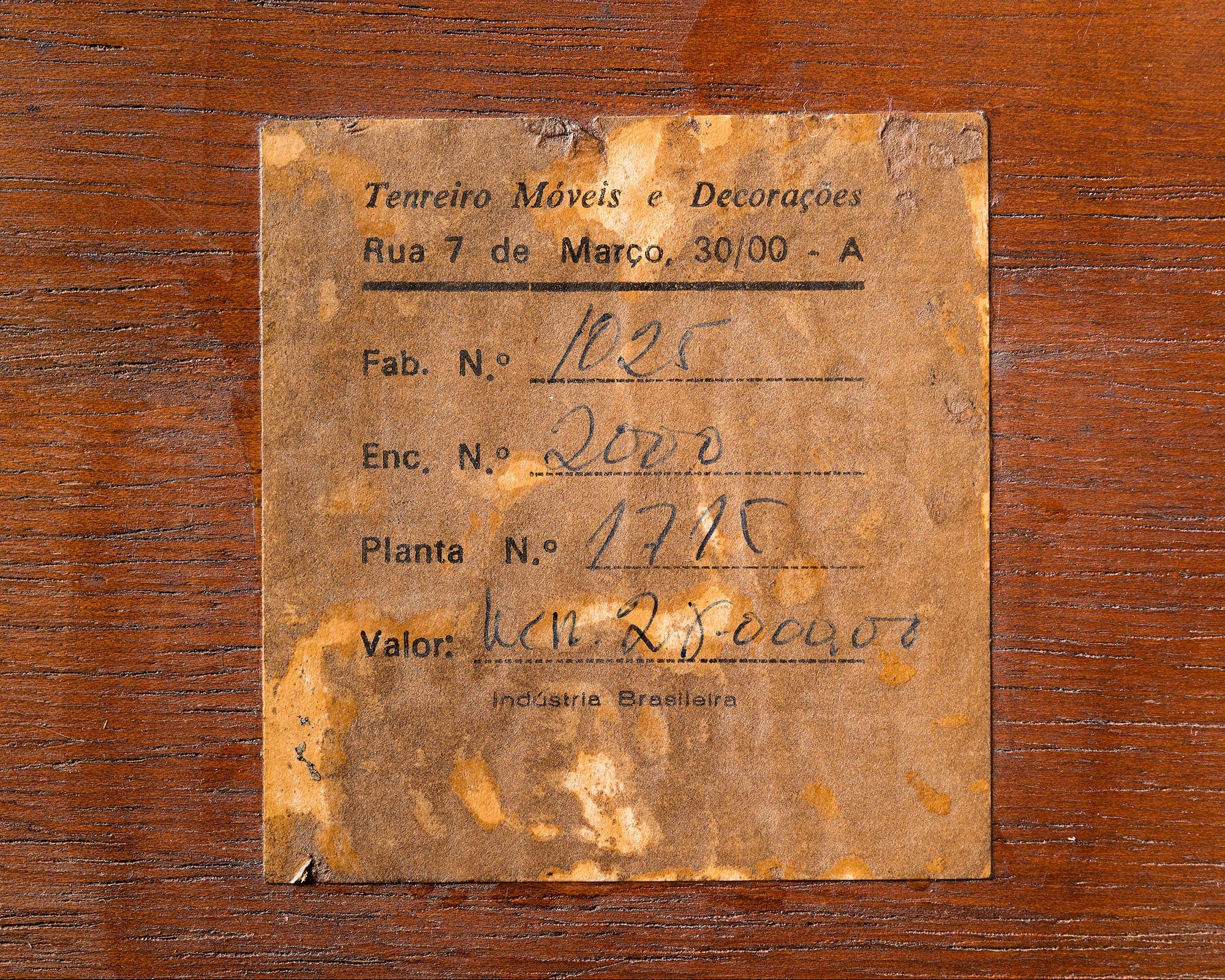 Joaquim Tenreiro, important and rare "Abstrata" table
Joaquim Tenreiro (1906-1992)
Important and rare "Abstrata" table
Circa 1966
Original white painted glass top, Jacaranda wood frame, four metal feet.
A "Tenreiro Moveis e Decoraçoes" label stuck under the top.
Height 72 cm (28 1⁄2 in)
Length 233 cm (91 3⁄4 in)
Width 108 cm (42 1⁄2 in)
Provenance:
- This table comes from the building of Bloch Editores S.A. which has been built by Oscar Niemeyer in 1966, in Rio de Janeiro, Brazil and entirely furnished by Joaquim Tenreiro and Sergio Rodrigues.
- In 2000, Bloch Editores S.A. became bankrupt. All the furniture is sold at auction. Marcelo Vasconcellos, well-know dealer from Rio de Janeiro and author of several books on modern Brazilian design, purchased a large part of this prestigious furniture.
- This table was part of it and Galerie Chastel-Maréchal purchased it directly from the above.
Literature :
- Tenreiro, André Seffrin & al., éditions Bolsa de arte, Rio de Janeiro, 1998, p. 129
Share: