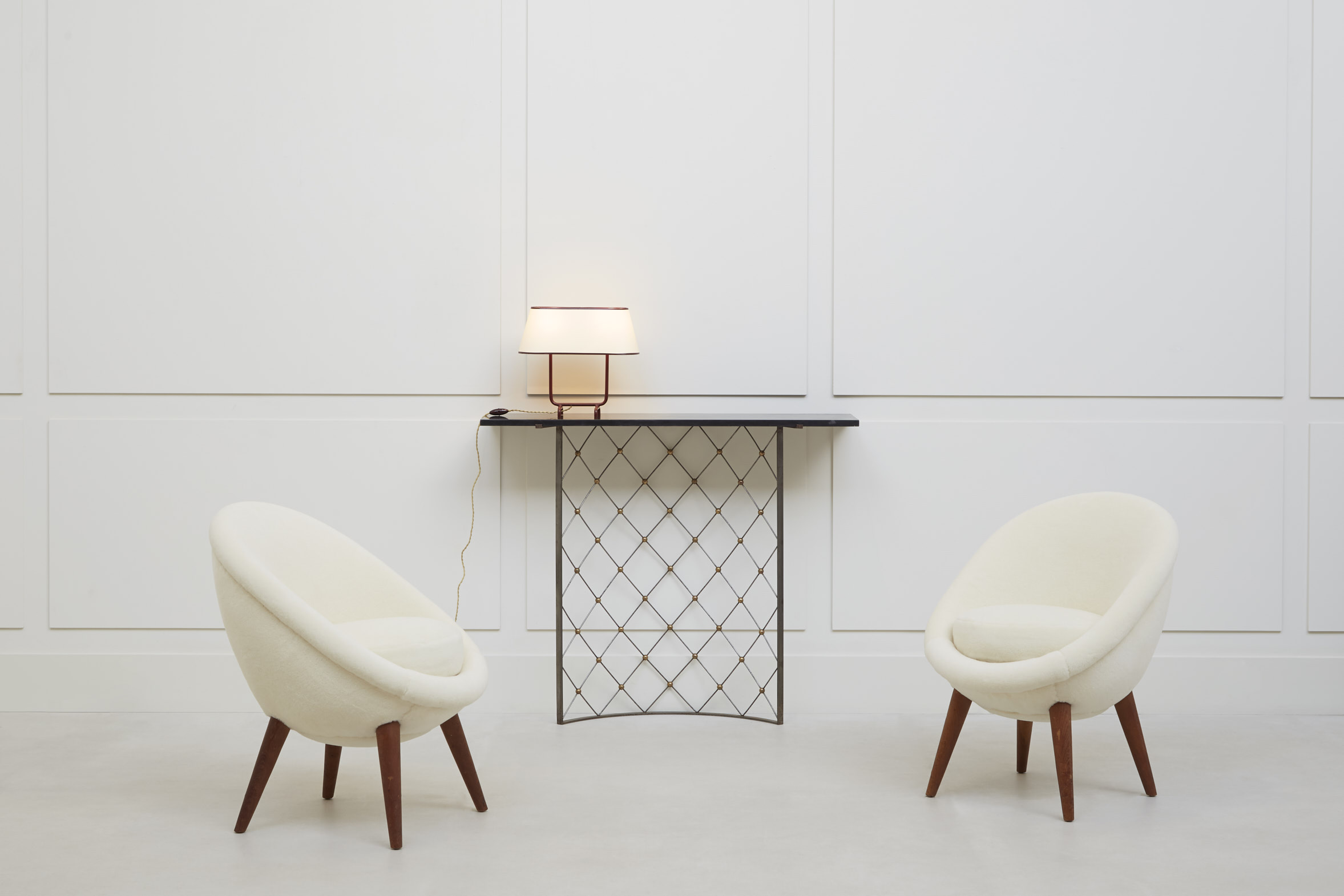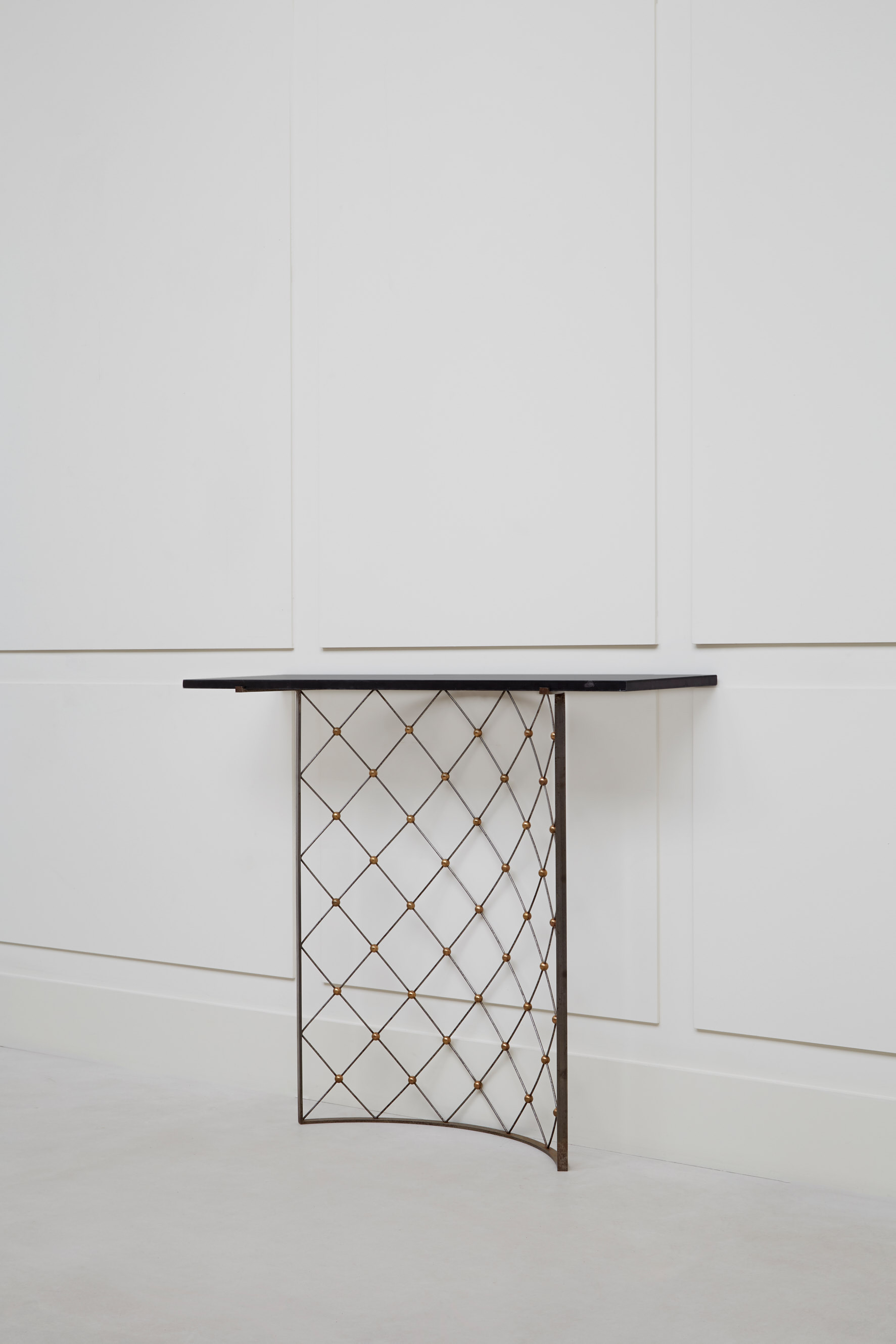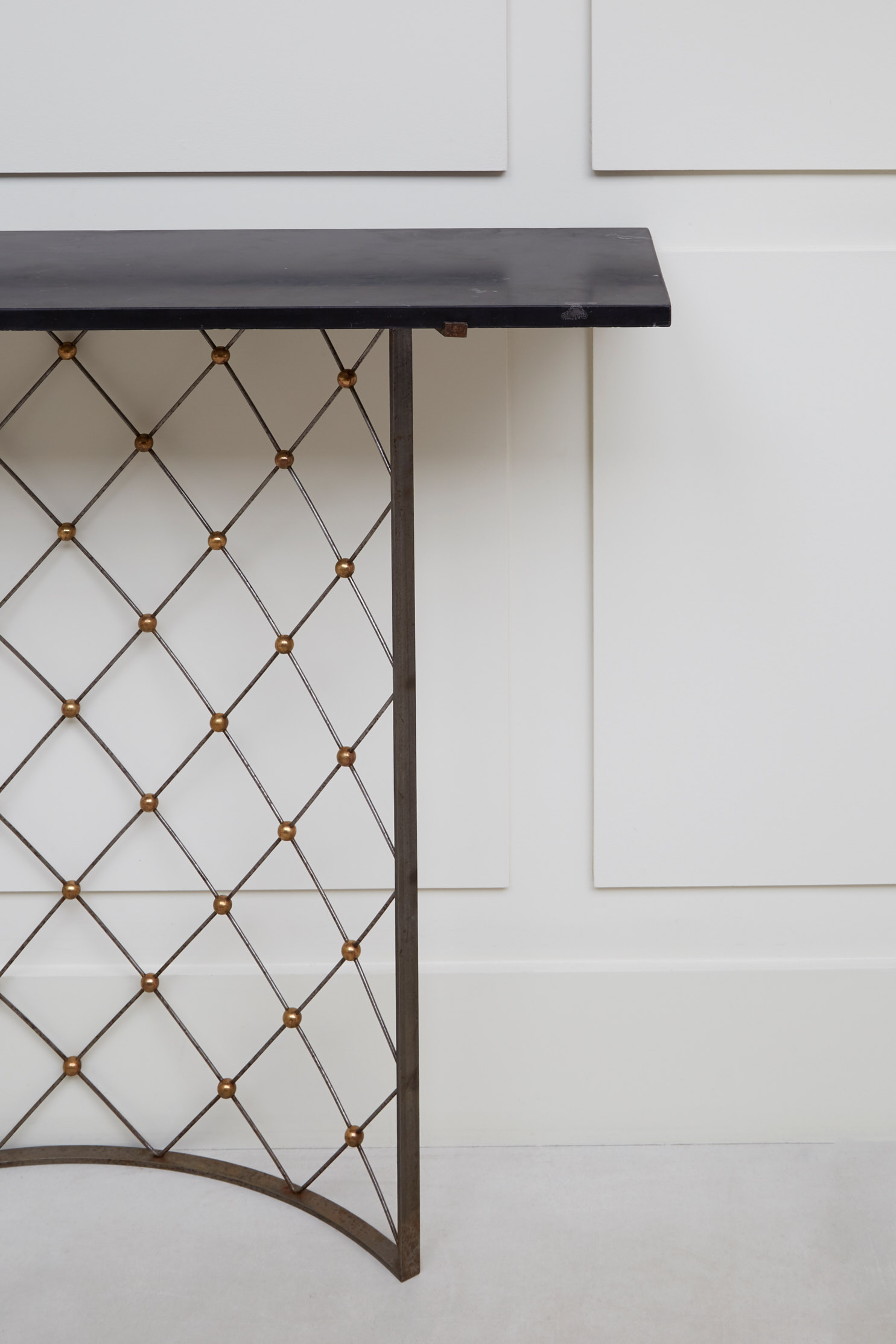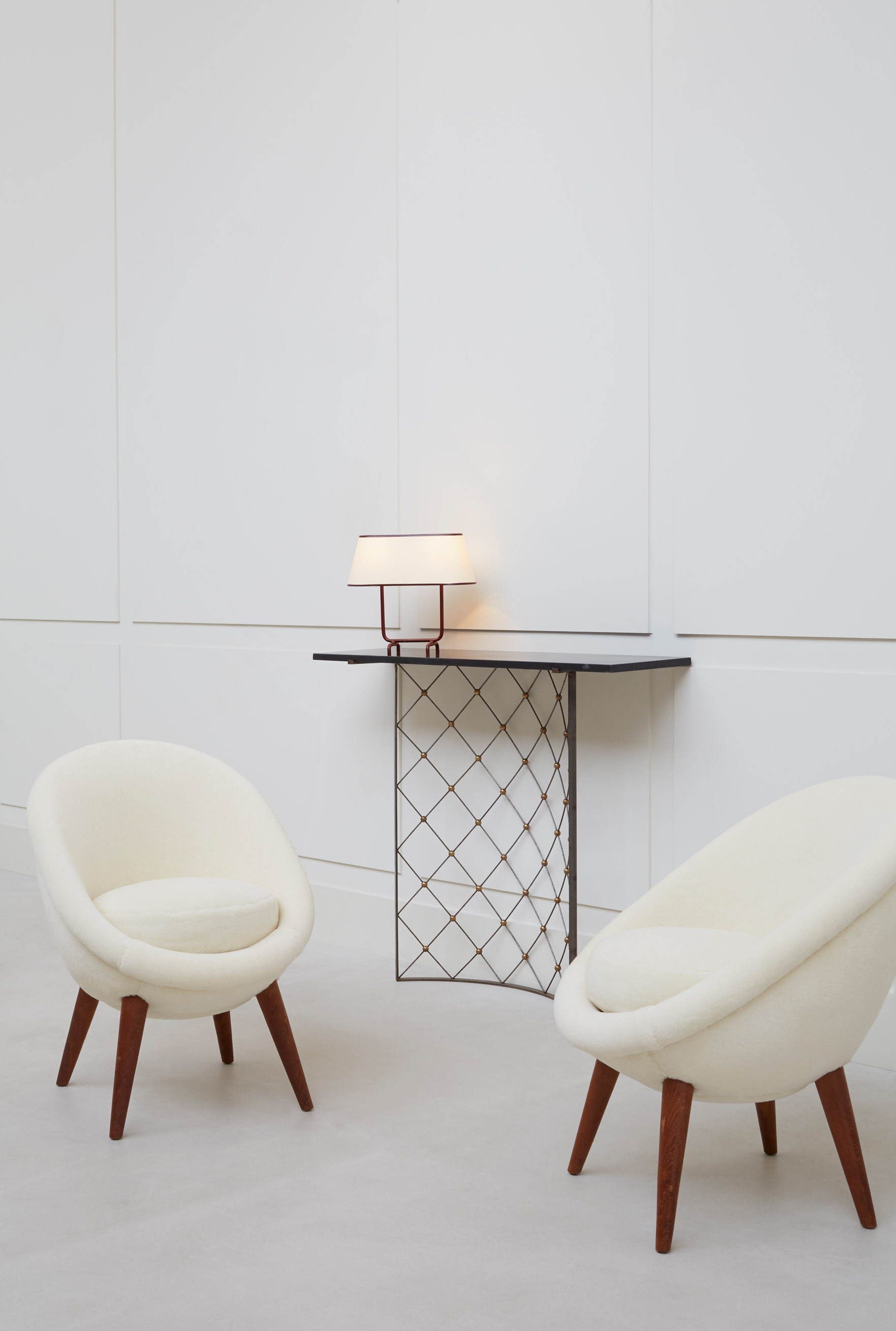 Jean Royère, "Tour Eiffel" console
Jean Royère (1902-1981)
"Tour Eiffel" console
Circa 1955
Console with a mesh structure formed with steel tubes with a «canon de fusil» patina. At each intersection, a gilt bronze ball. This grid of diamond-shapes are set in metal corner piece, on each side and, on the base. This structure shapes an arc of circle. A black marble from Belgium top. The «Tour Eiffel» pattern is the union of the «Croisillons» and «Billes» patterns. The first version of the «Tour Eiffel» has been seen for the first time in 1939 but we have to wait 1947 to know the final version of the model. At the occasion of the exhibition «La Résidence française», organized by Waldemar George Jean Royère exhibited a coffee table and a floor lamp. As usual, Jean Royère mutiplyed models and combinations of patterns to create original and singular works.
Height 91 cm (35 ¾ in) - Lenght 110 cm (43 ¼ in) - Depth 30 cm (11 ¾ in)
Provenance :
- This console comes from a set of pieces by Jean Royère ordered for a private order, France.
Literature :
- Archives Jean Royère, cabinet des dessins, MAD, Paris : calque n° 2544 daté de 1947, calque n°3860 daté de 1951, calque n°4088 de 1952, calque n°4531 de 1952, calque n°4031 de 1952, calque n°4638 de 1955 ; gouache IX-29
- Archives Jean Royère, MAD, Paris : photographie issue de l'Album VII - picture from Album VII.
Share: