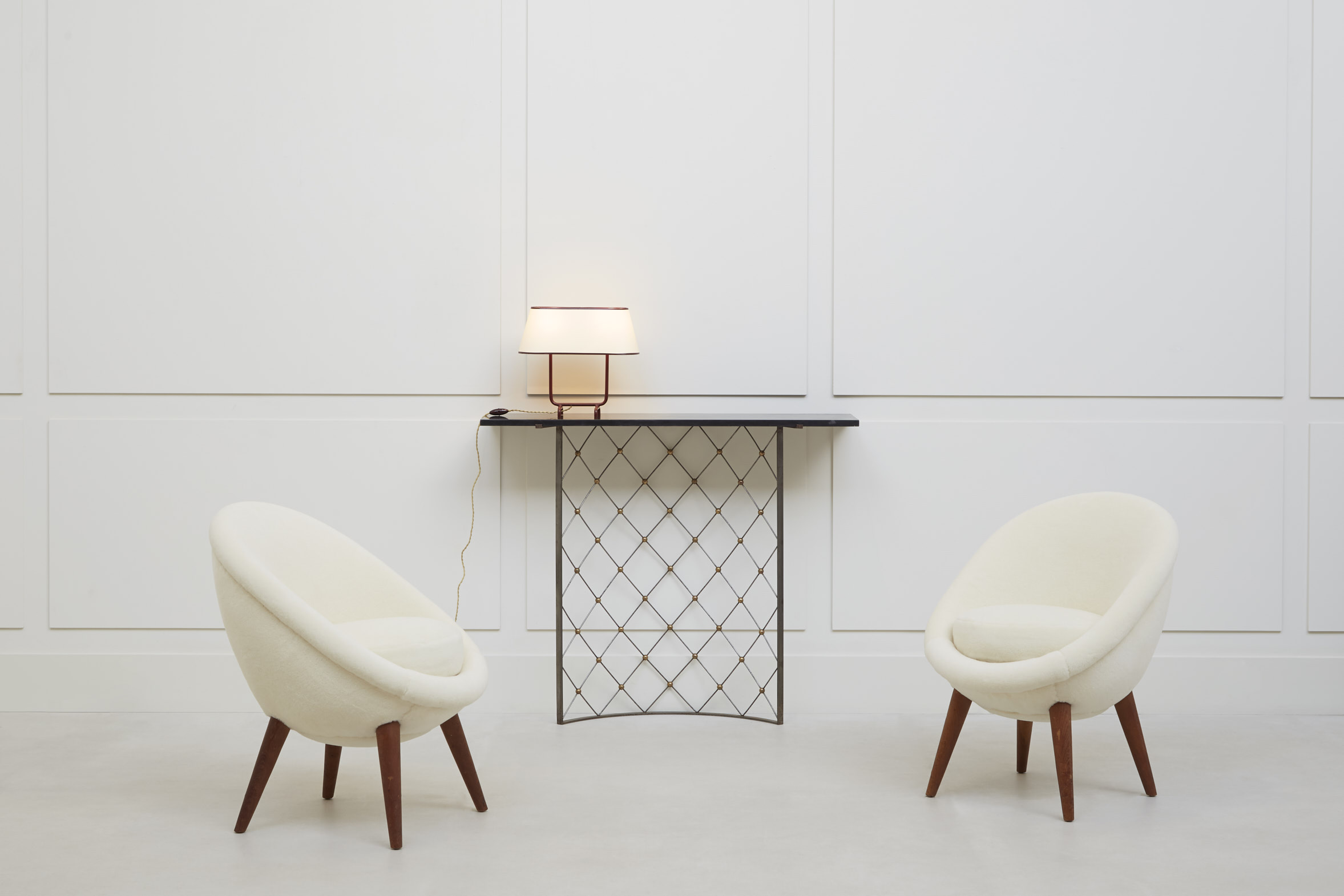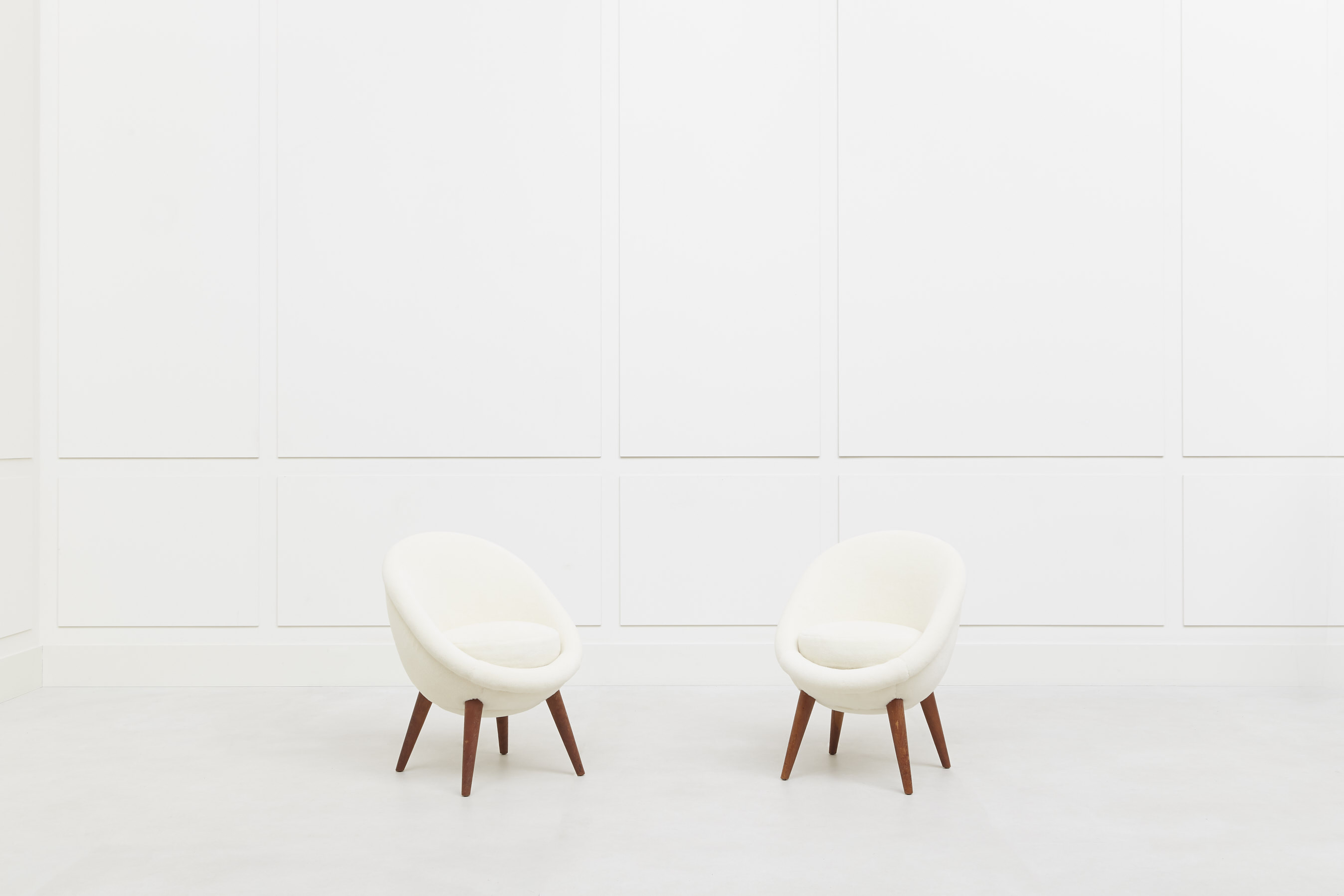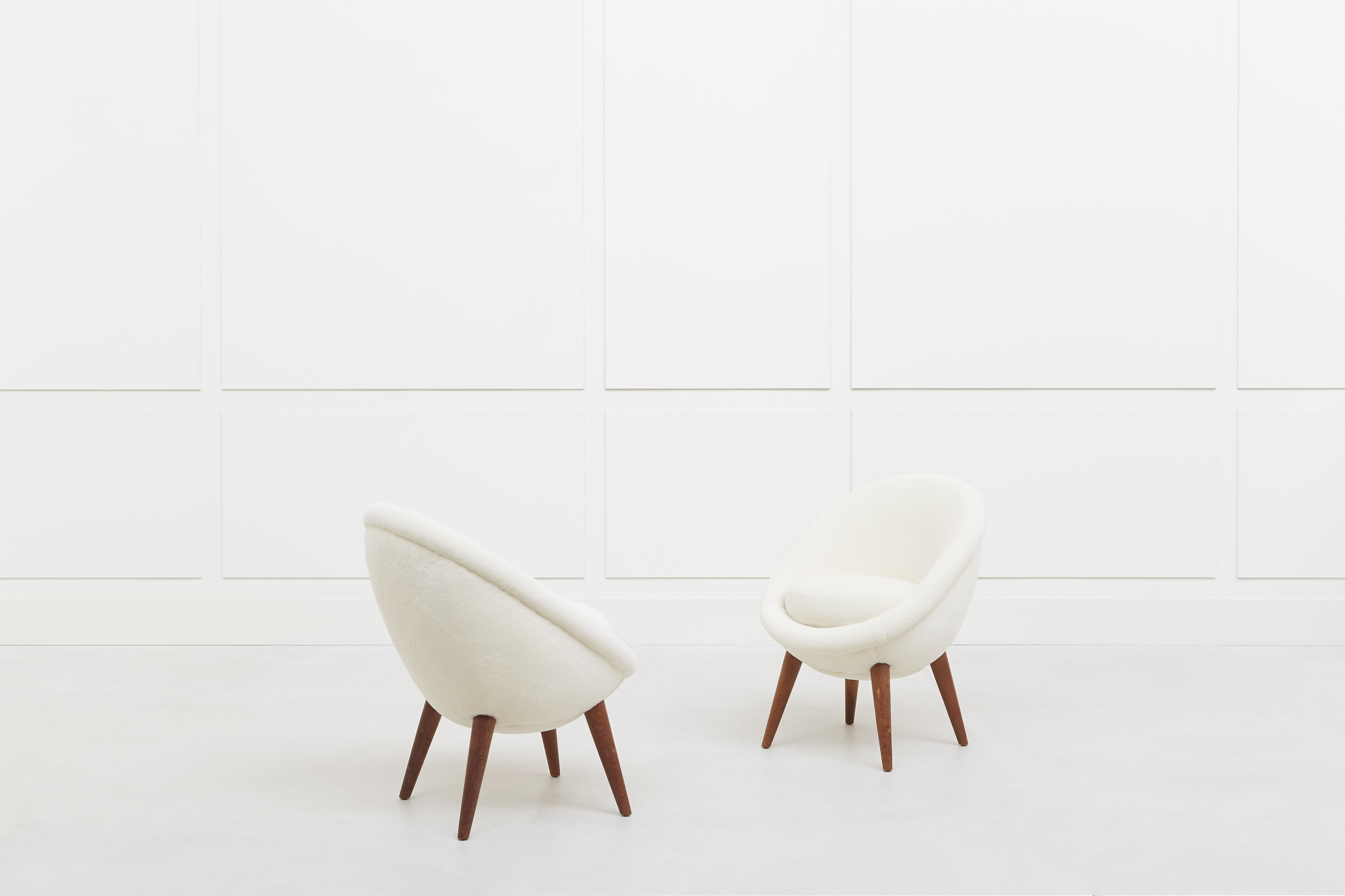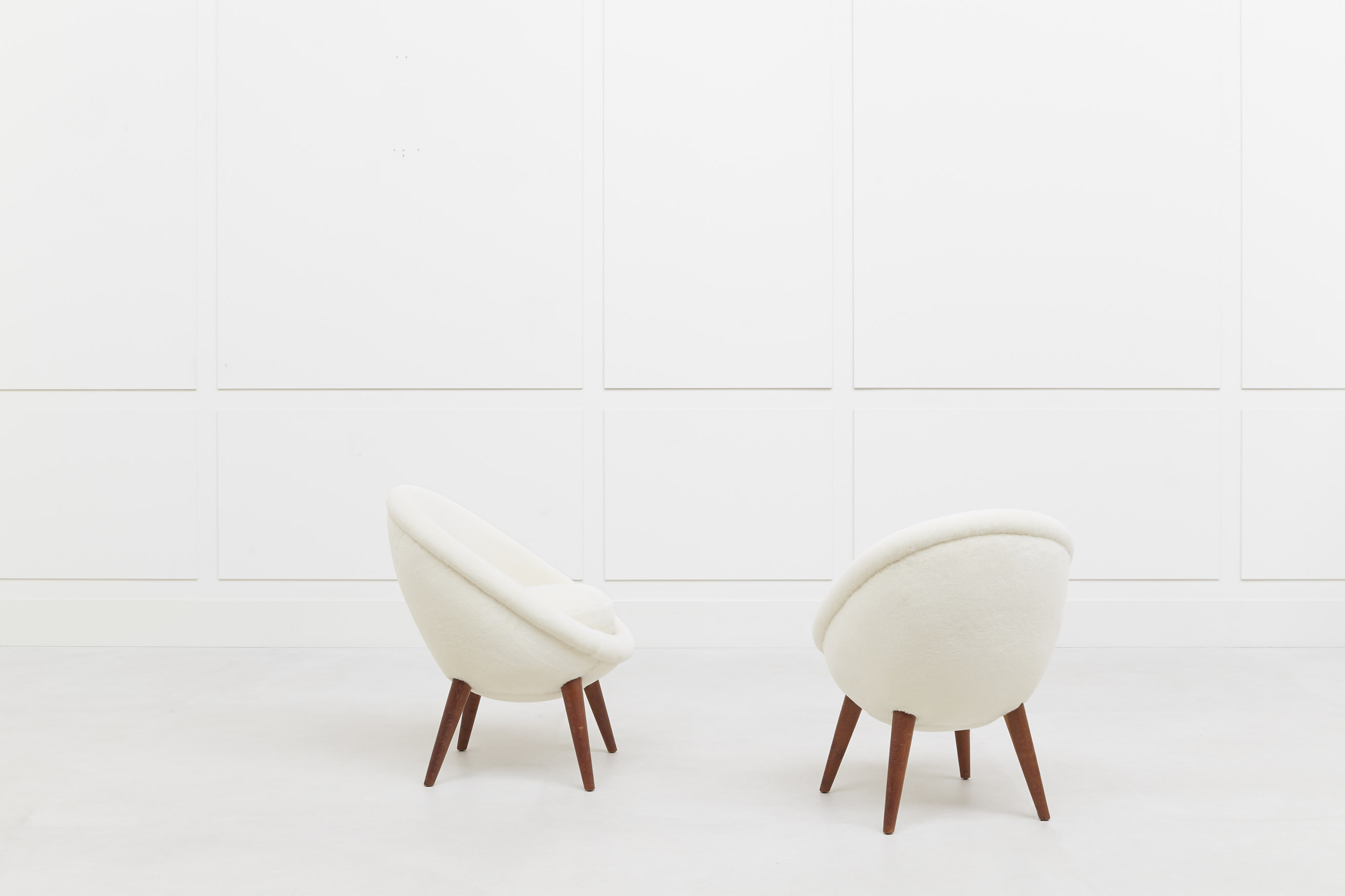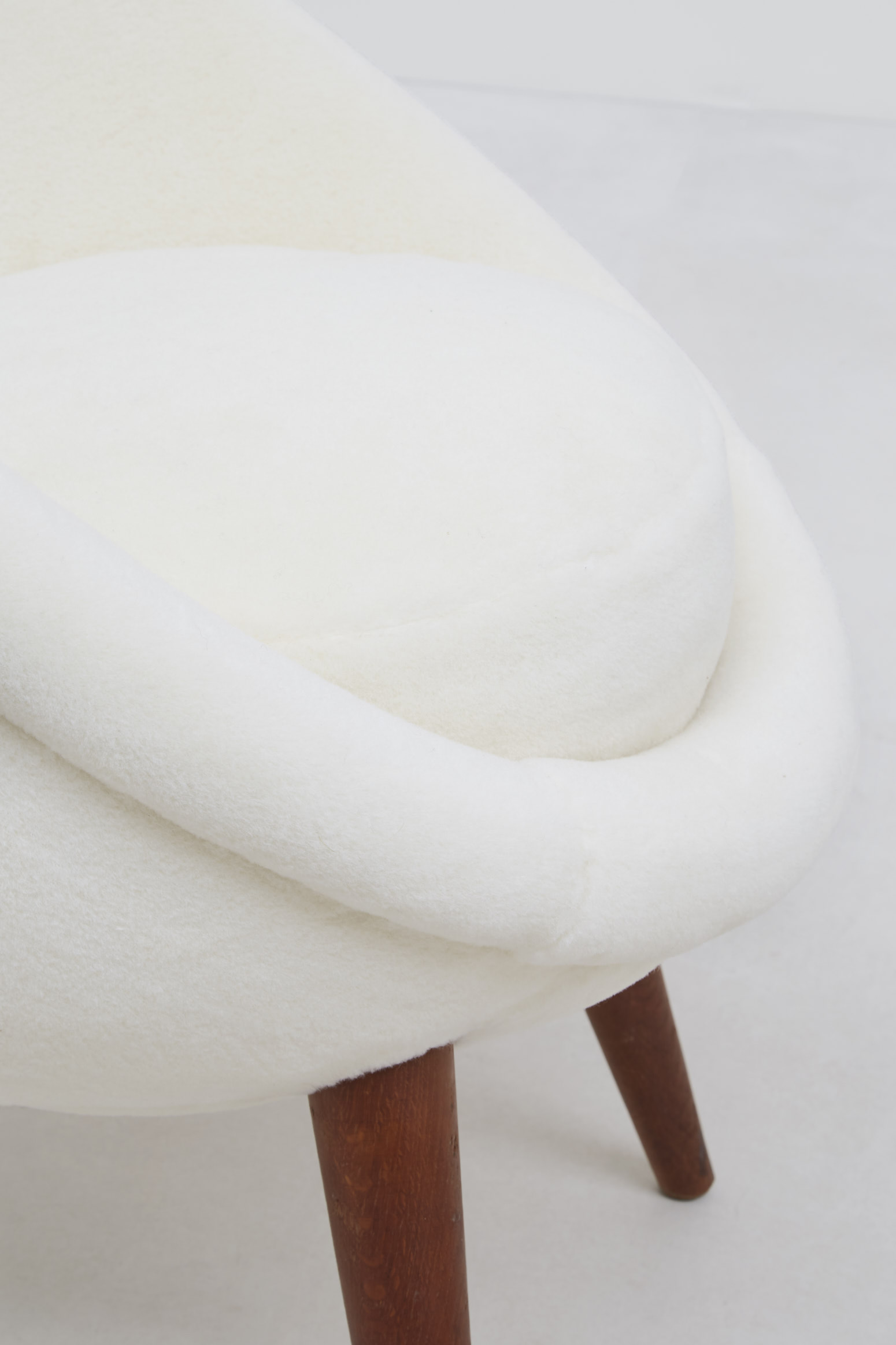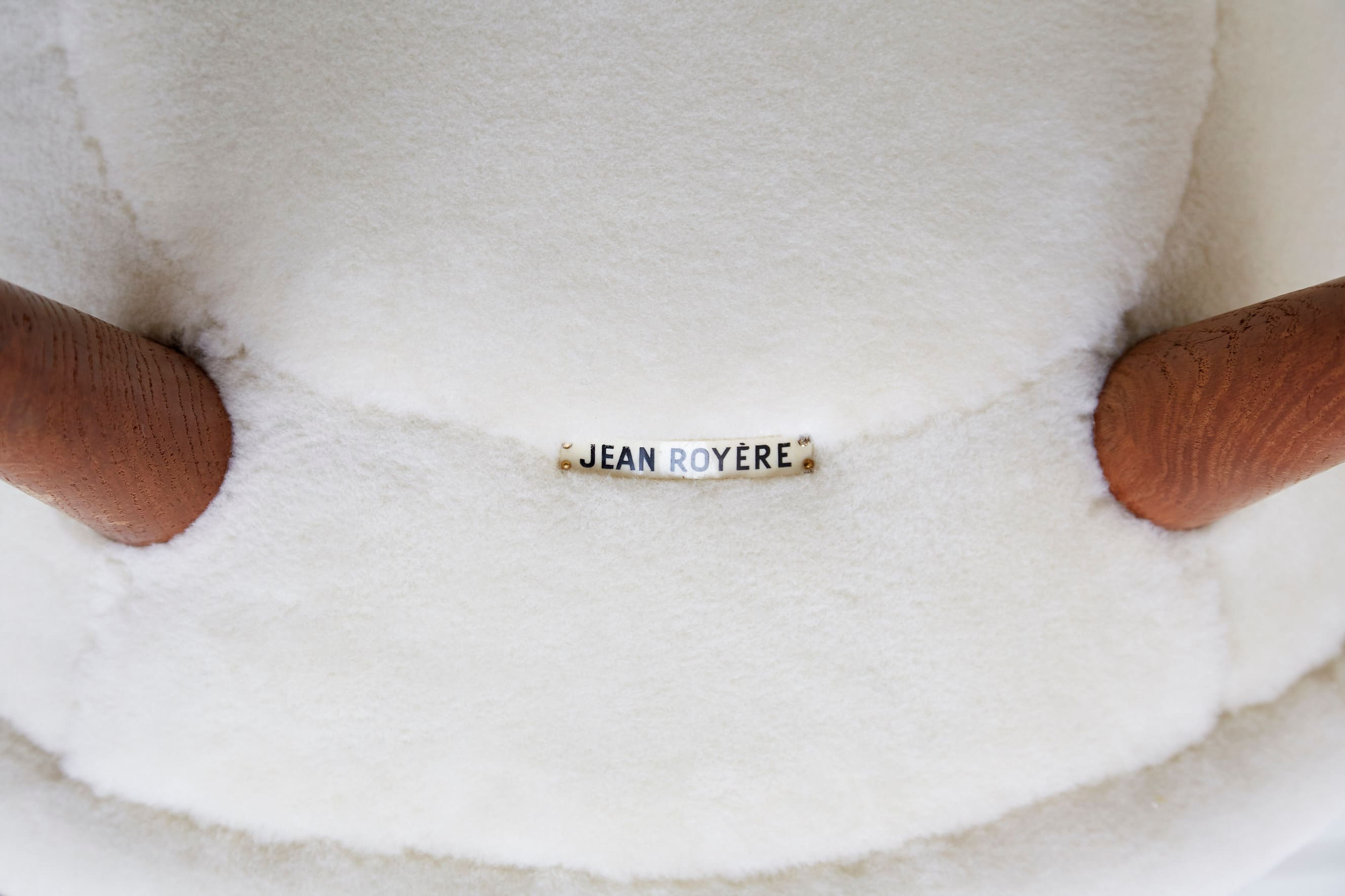 Jean Royère, Pair of "Œuf" armchairs
Jean Royère (1902-1981)
Pair of "Œuf" armchairs
Circa 1955
Pair of armchairs, iconic model "Egg" in its high and narrow version.
These armchairs have four conical oak legs.
One of the armchairs bears a metal plate stamped "Jean Royère". The lines and volumes of the 'Egg' armchair make this piece of furniture truly sculptural. Its natural and sensual curves indeed remind one's of the talent of Jean Royère for drawing, for whom the shape determines the function, and not the reverse; his work always oscillates between tradition and modernity. The first 'Egg' model was designed around 1951 during Royère's biomorphic creation period, which starts in 1939 when he presents the 'Elephant calf' armchair at the Salon des Artistes Décorateurs.
Height 74 cm (29 1⁄4 in)- Width 56 cm (22 in)- Depth 62,5 cm (24 1⁄2 in)
Provenance:
- Acquired by Mr. & Mrs. M.for their apartment in Meudon, France, in the 1955s.
Literature:
- Archives Jean Royère, Cabinet des dessins, MAD, Paris: sheet of tracing paper unnumbered.
- Archives Jean Royère, MAD, Paris: photographs from the albums n°6 & 7) - Pierre-Emmanuel Martin-Vivier, Jean Royère, éd. Norma, Paris, 2002, p. 186
Share: