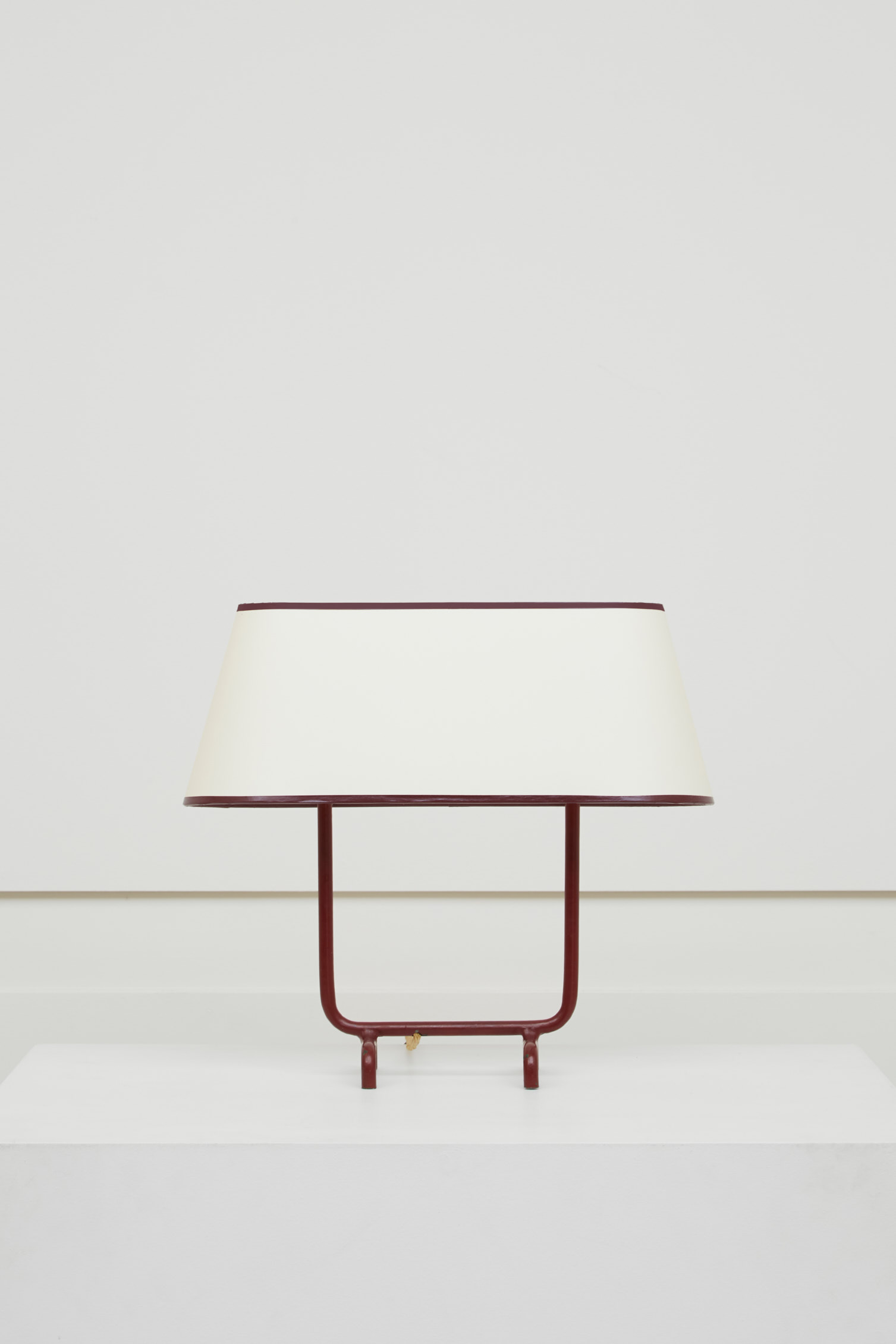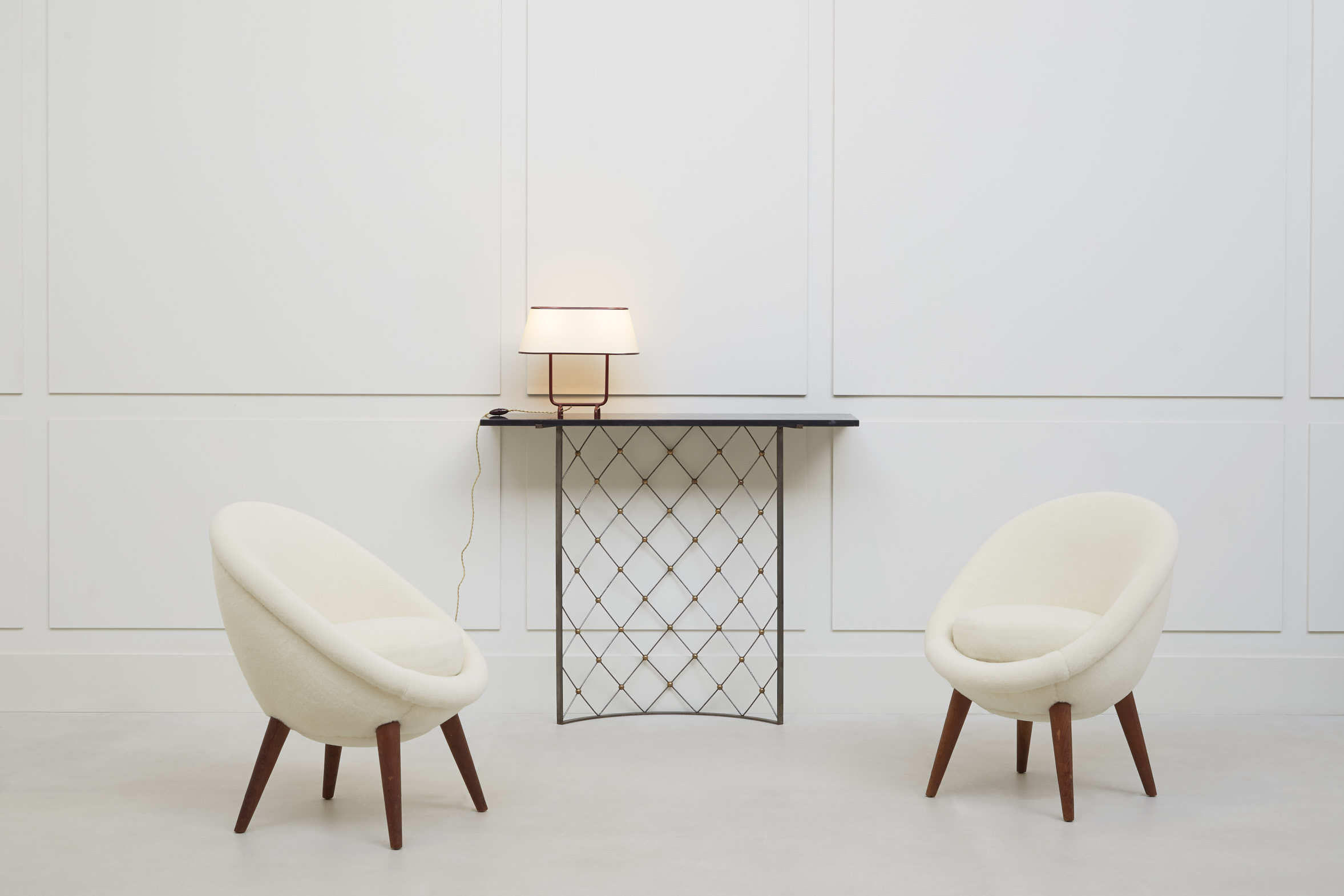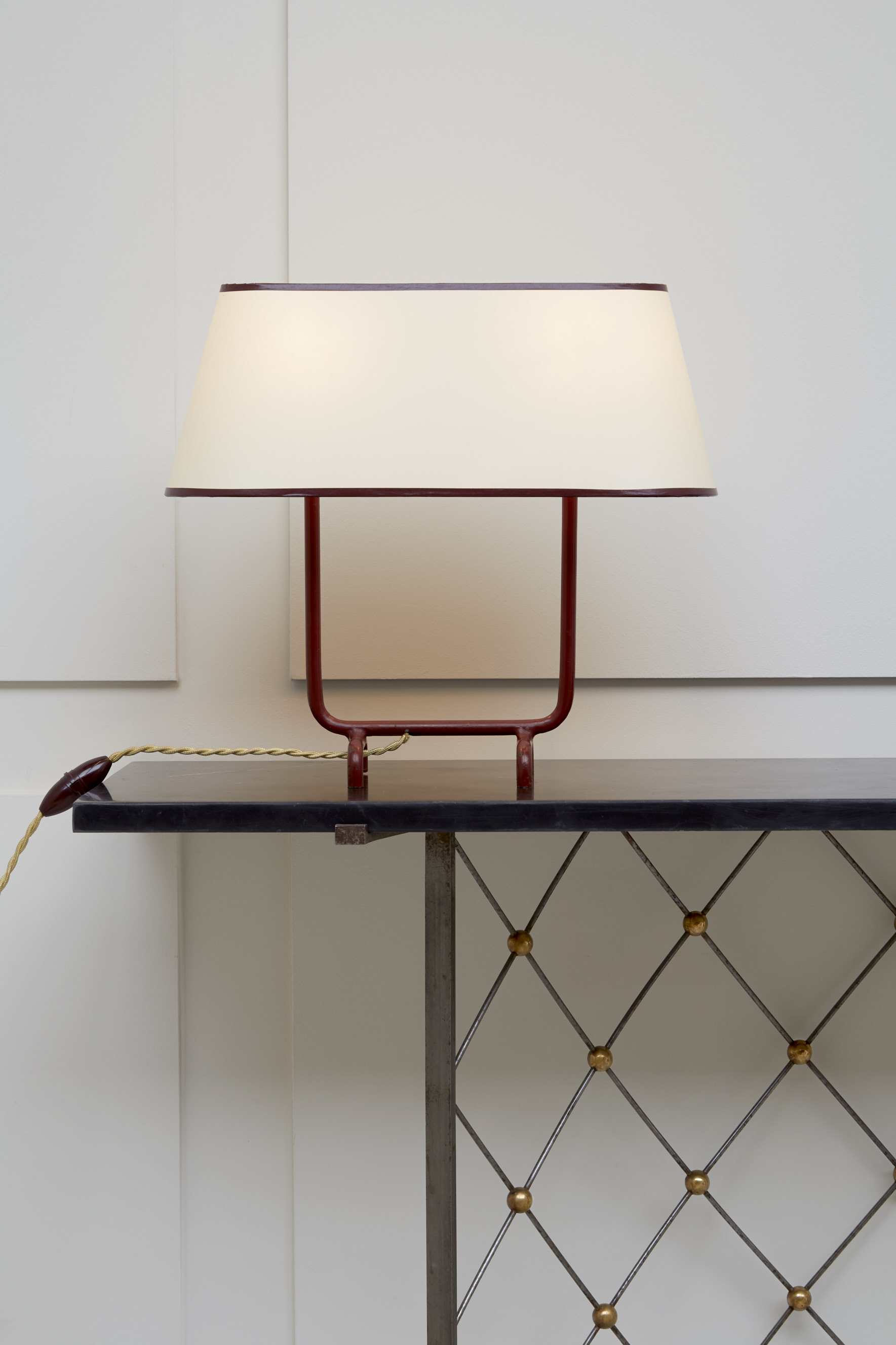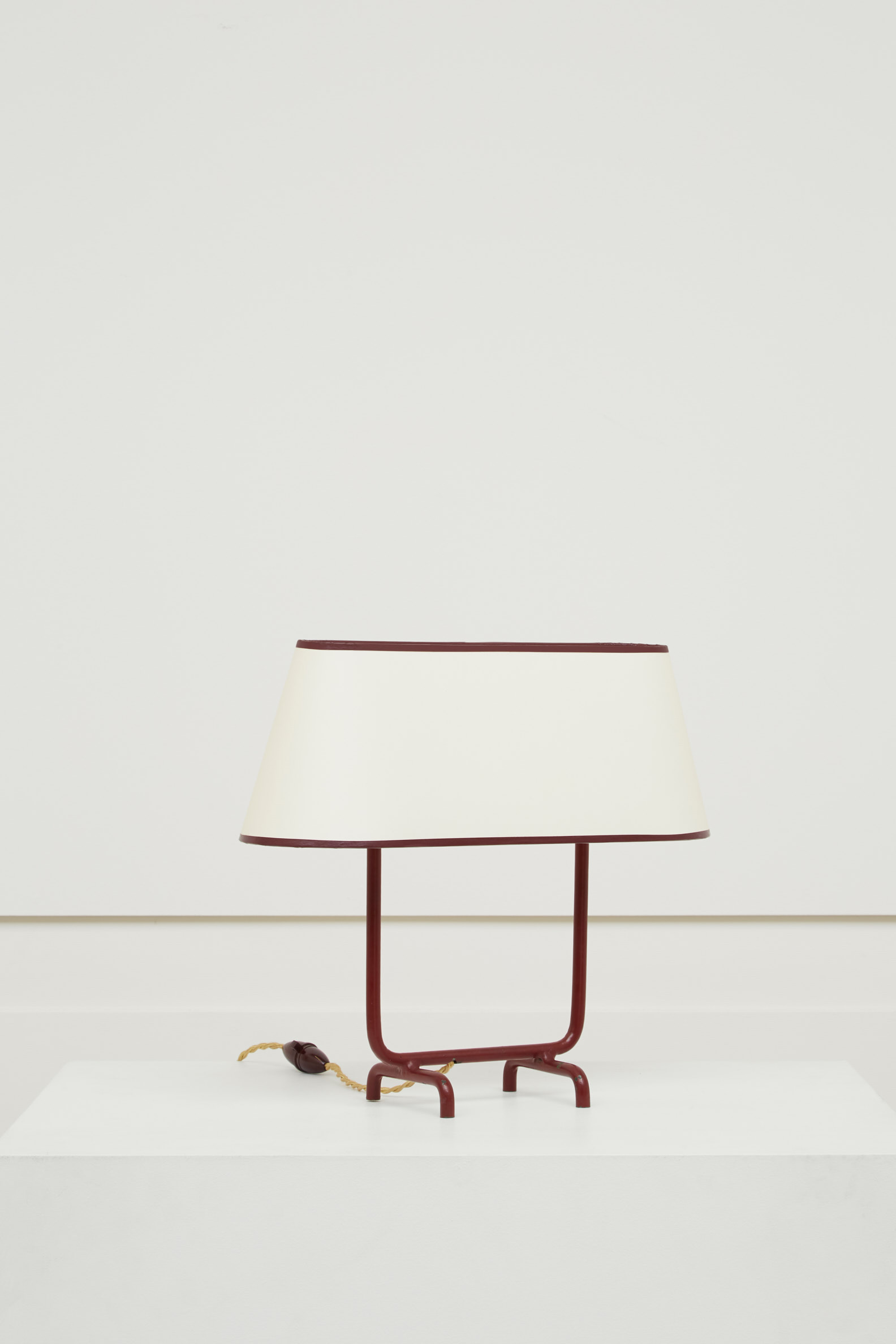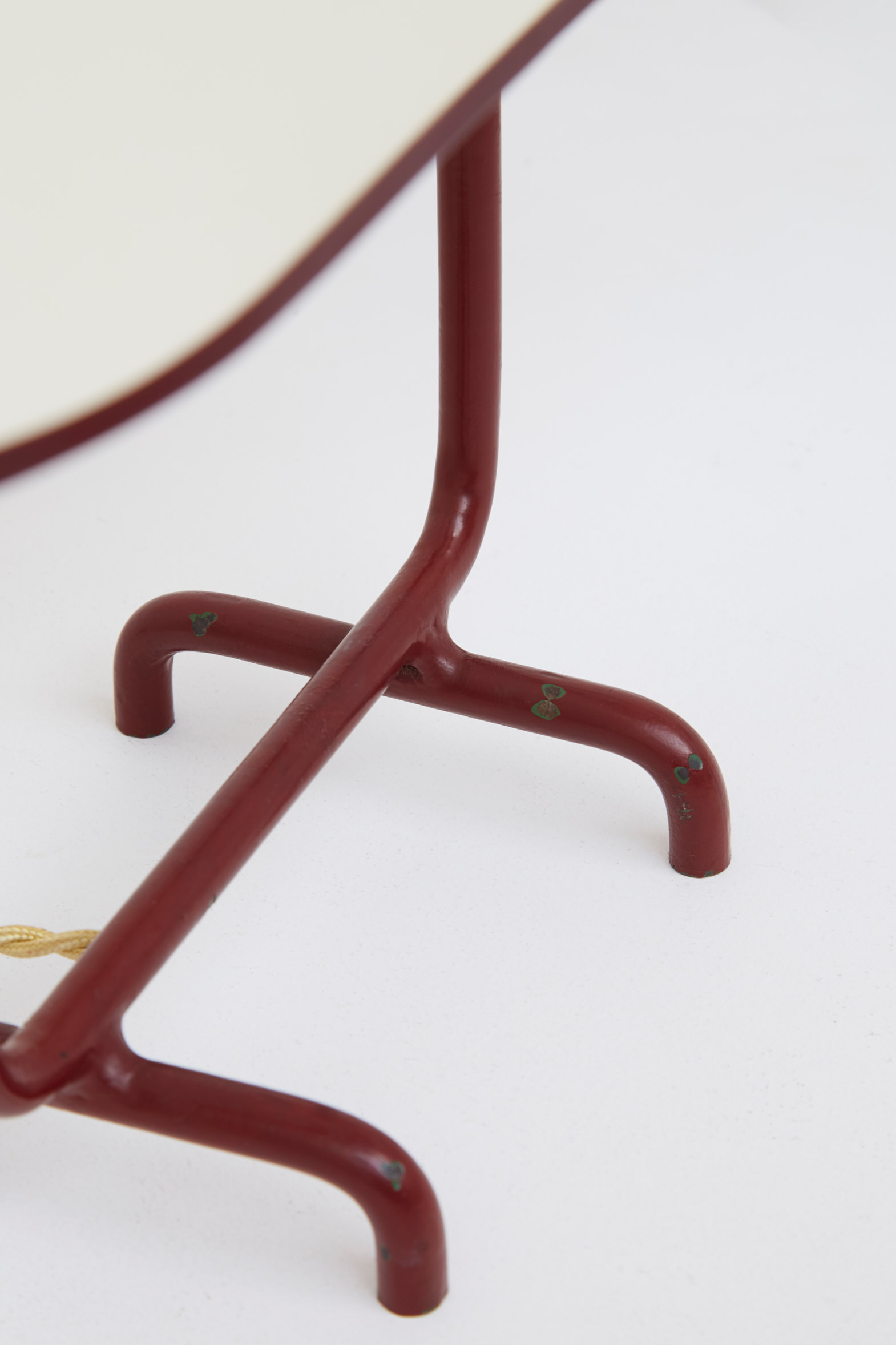 Jean Royère, Lamp
Jean Royère (1902-1981)
Lamp
Circa 1950
The table lamp is made of dark-red-lacquered tubular metal.
The base consists in two reversed hoops carrying a "U"-shape structure on which two lamp sockets are mounted, on each side.
The lampshade, made of paper embellished with a red border. This lamp is typical of Jean Royère's first creation period. The design is indeed documented as soon as 1937, that very same year during which he participates in the International Exhibition of Art and Technology in Modern Life, a major event in the History of French decorative arts. This refined design with simple lines bears witness of Jean Royère's talent for creating original forms with great economy of means.
Height 32,5 cm (12 3⁄4 in) - Length 36 cm (14 1⁄6 in)- Depth 13,5 cm (5 1⁄3 in)
Literature:
- Archives Jean Royère, Cabinet des dessins, MAD, Paris : blueprints from 1937.
Share: