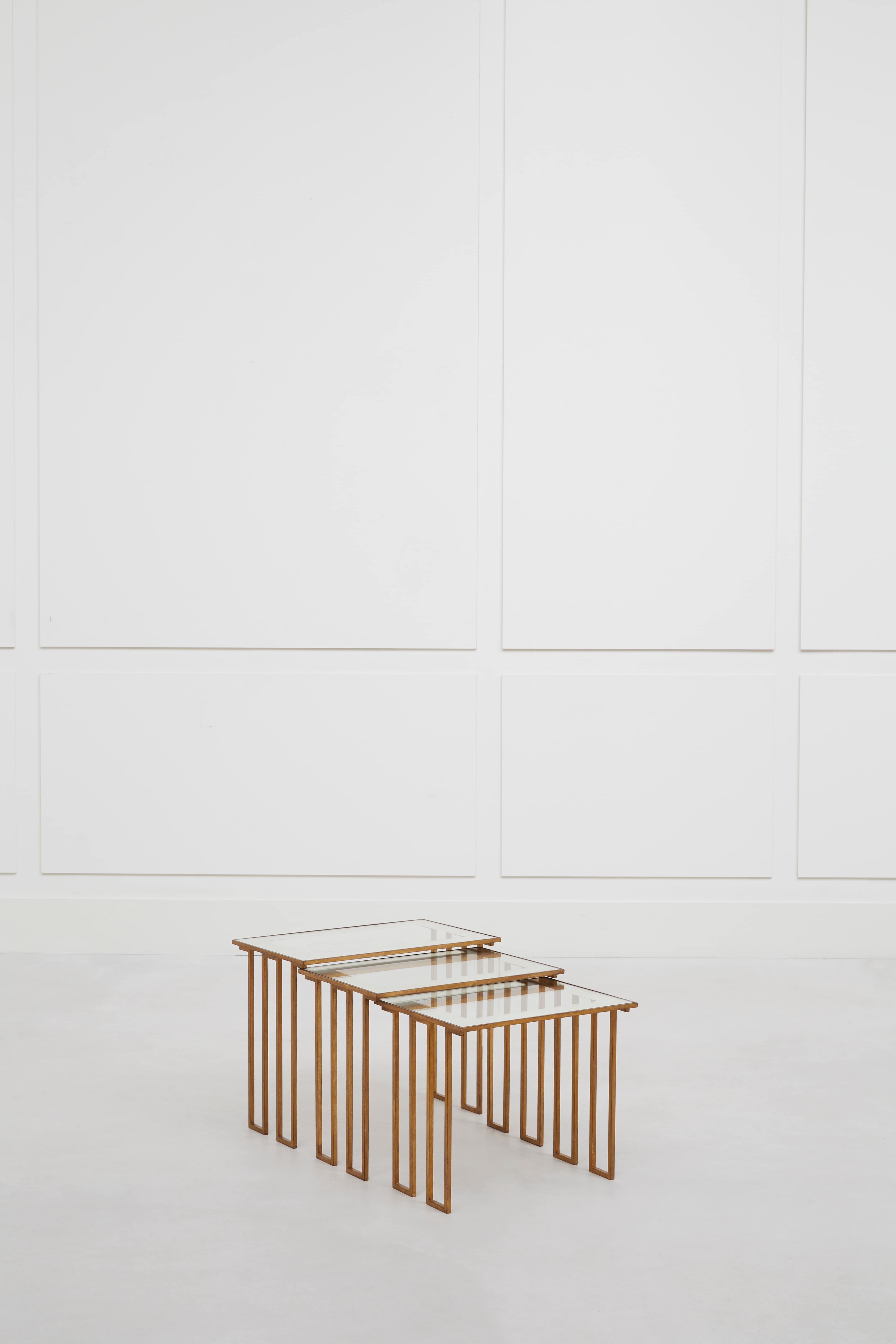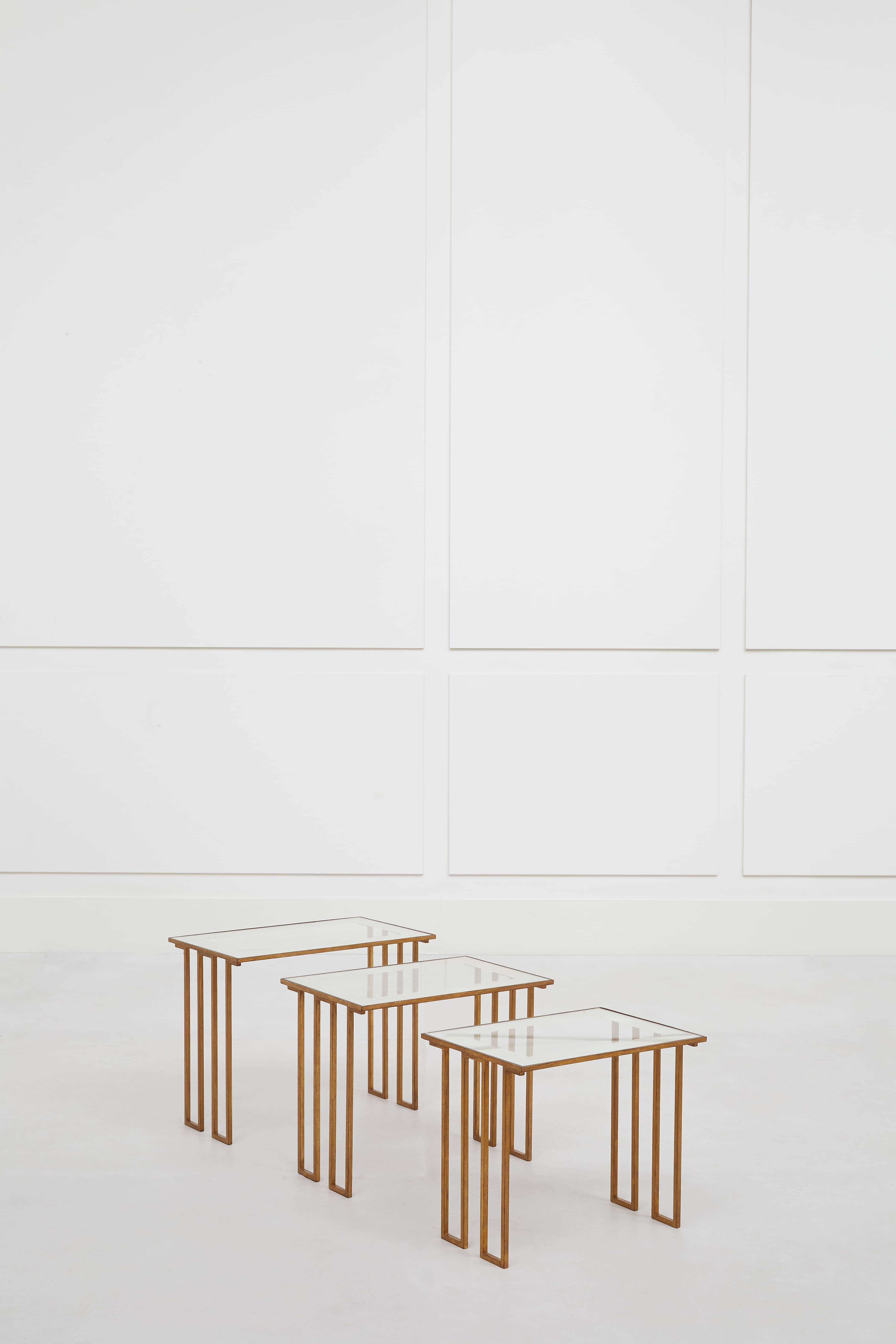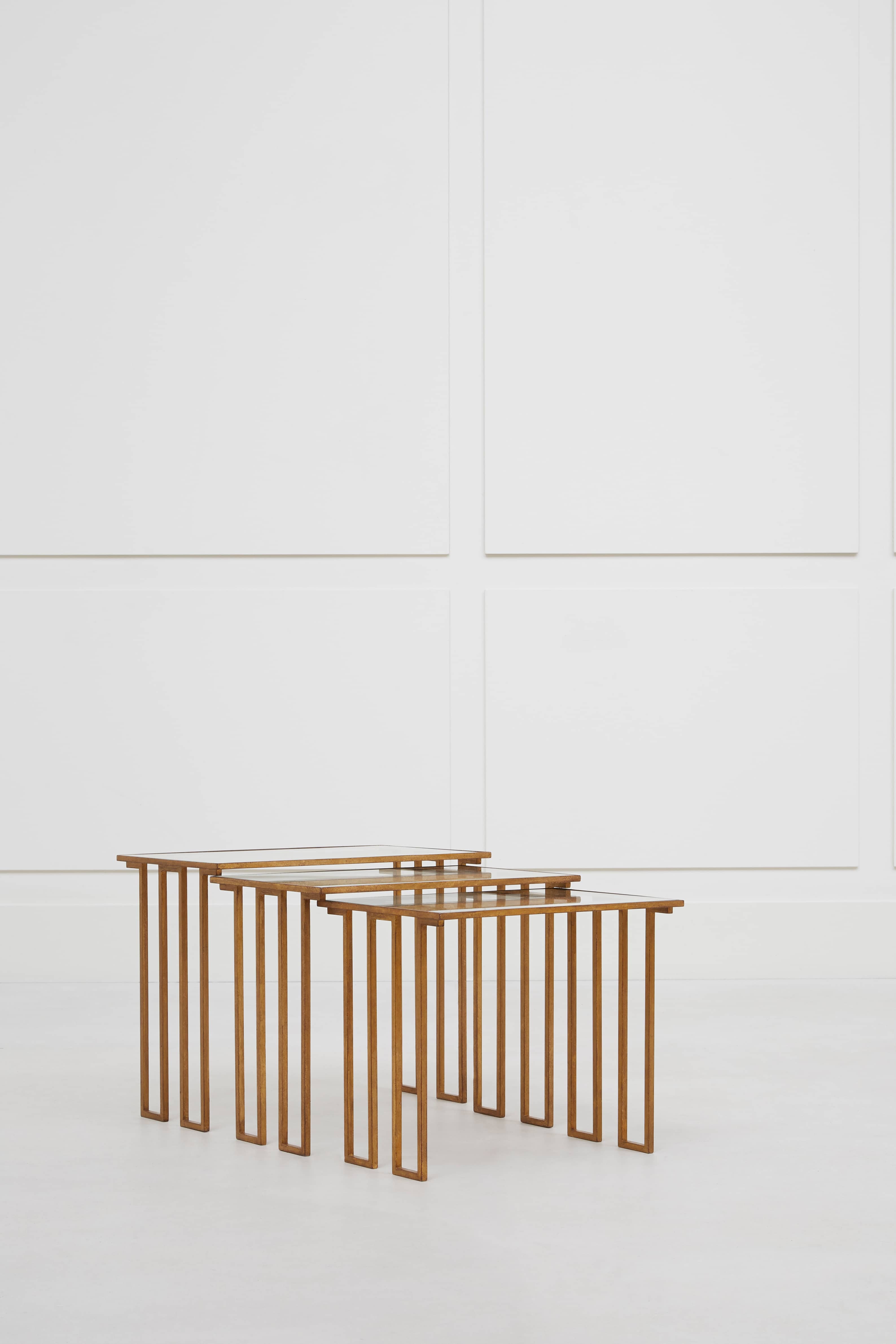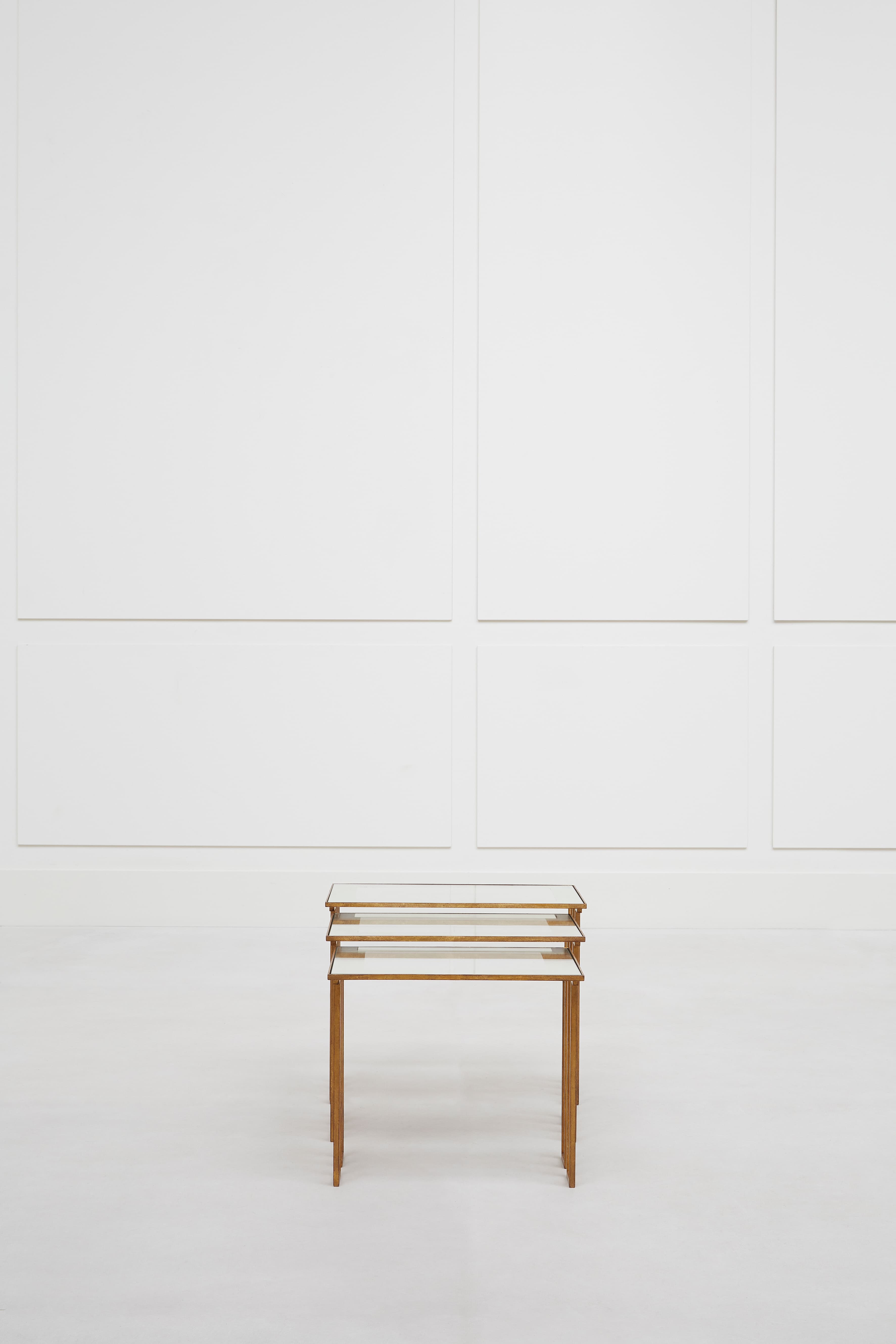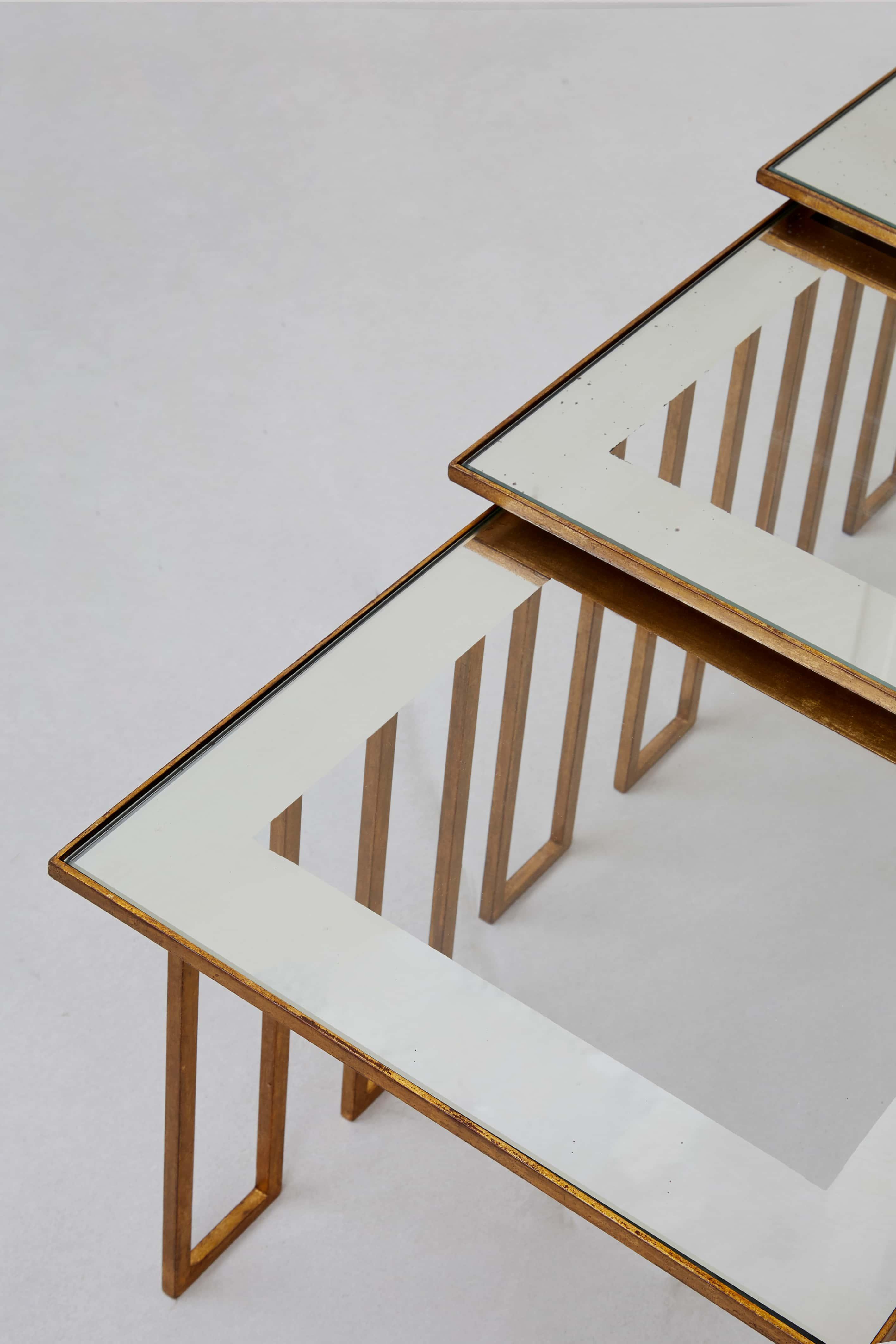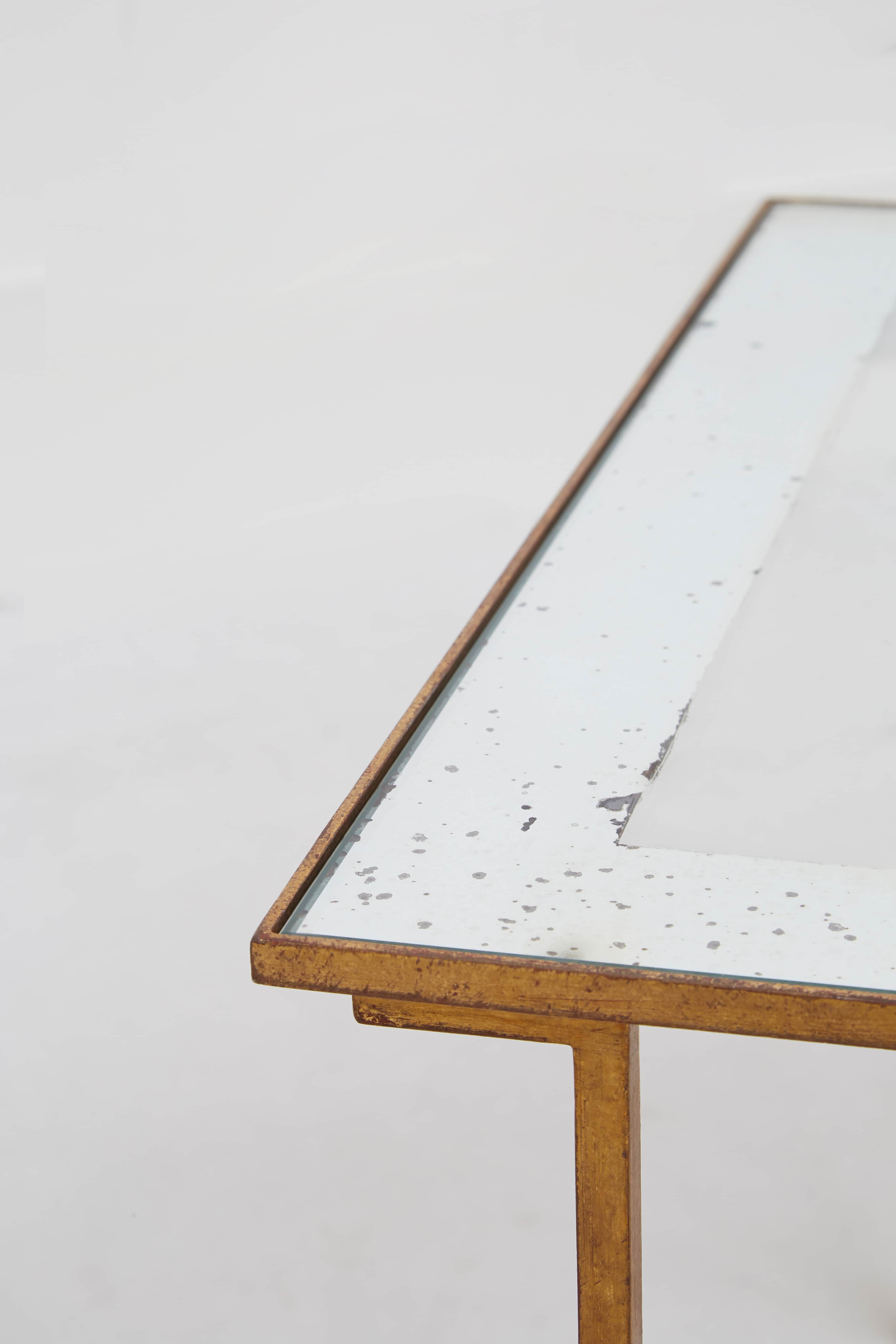 Jean Royère, "Créneaux" nesting tables
Jean Royère (1902-1981)
"Créneaux" nesting tables
Circa 1950
Set of three "Créneaux" nesting tables, the frameworks are made of gilded patina iron whereas the tops are made of transparent glass slab bordered by a silvered stripe.
The tops set into a metal corner piece and stand on an iron frame in the shape of hollowed rectangles outlining a crenelated pattern. The "Créneaux" pattern is a classic of Royère's repertoire who designed a variety of tables, console tables and mirrors carrying it. This variation on the model is perfectly illustrated by the decoration of a dining room in 1955. The pattern was even extrapolated on a few objects in the shape of a Greek cross.
Height 40 cm (15 3⁄4 in) - Width 50 cm (19 3⁄4 in) - Depth 30 cm (11 3⁄4 in)
Literature:
- Archives Jean Royère, Cabinet des dessins, MAD, Paris: blueprints n° 3339 bis from 1950, the one below from 1955, n°7160 from 1958 for Mr. Parachini.
- Art et Décoration, n°41, 1954, p. 35.
- Pierre-Emmanuel Martin-Vivier, Jean Royère, Paris, Norma Editions, 2017, pp. 154-155.
Share: