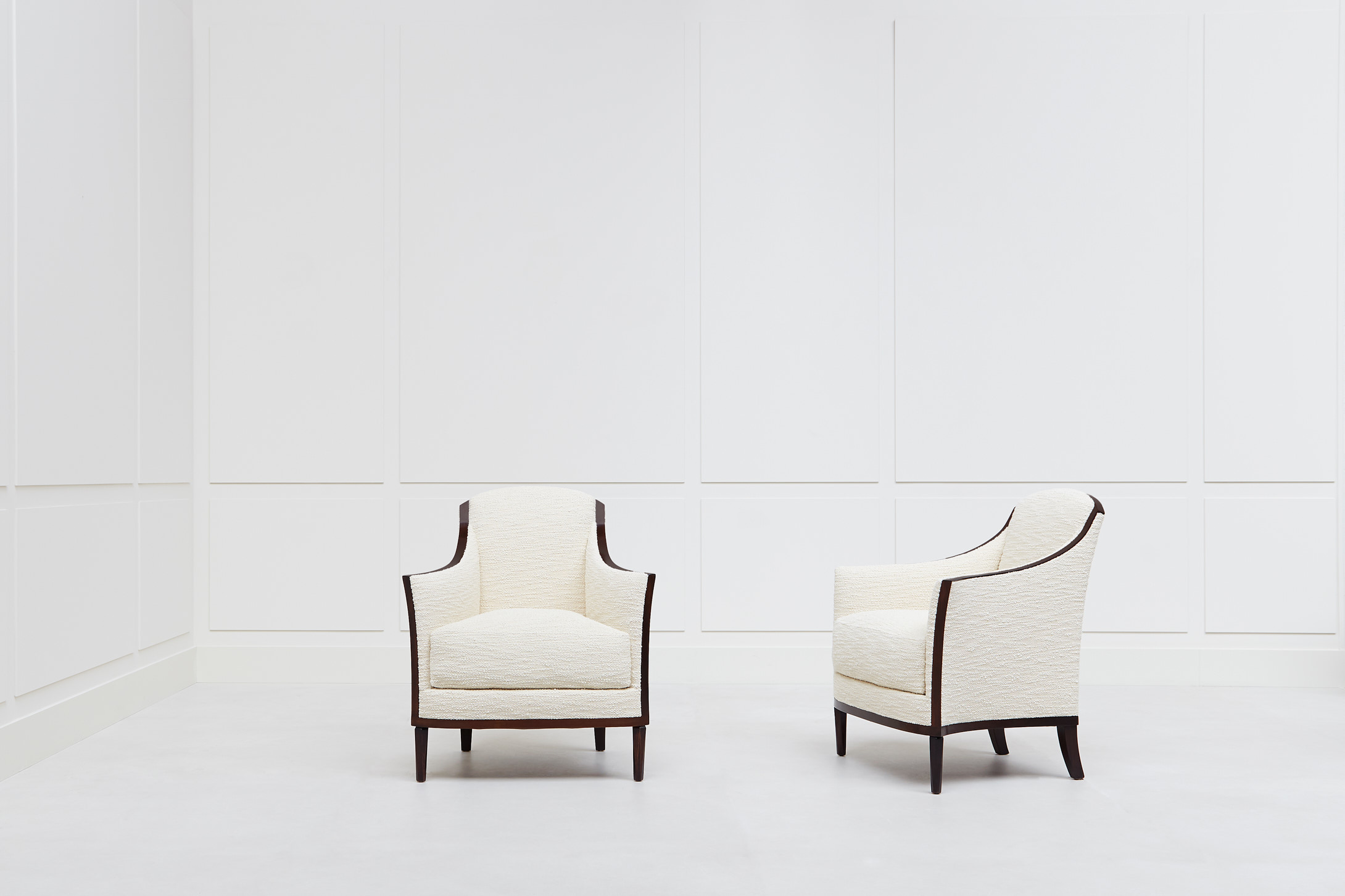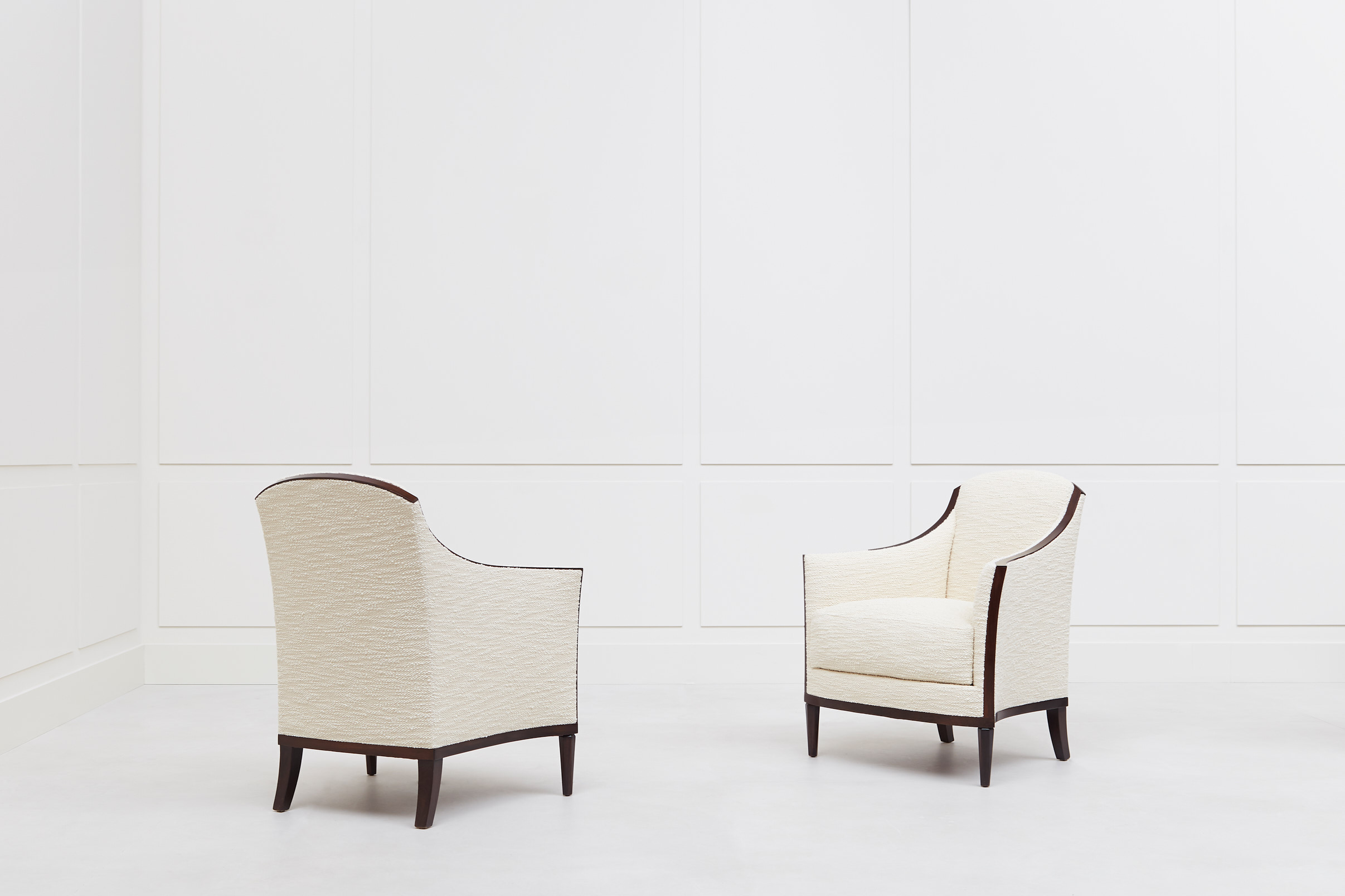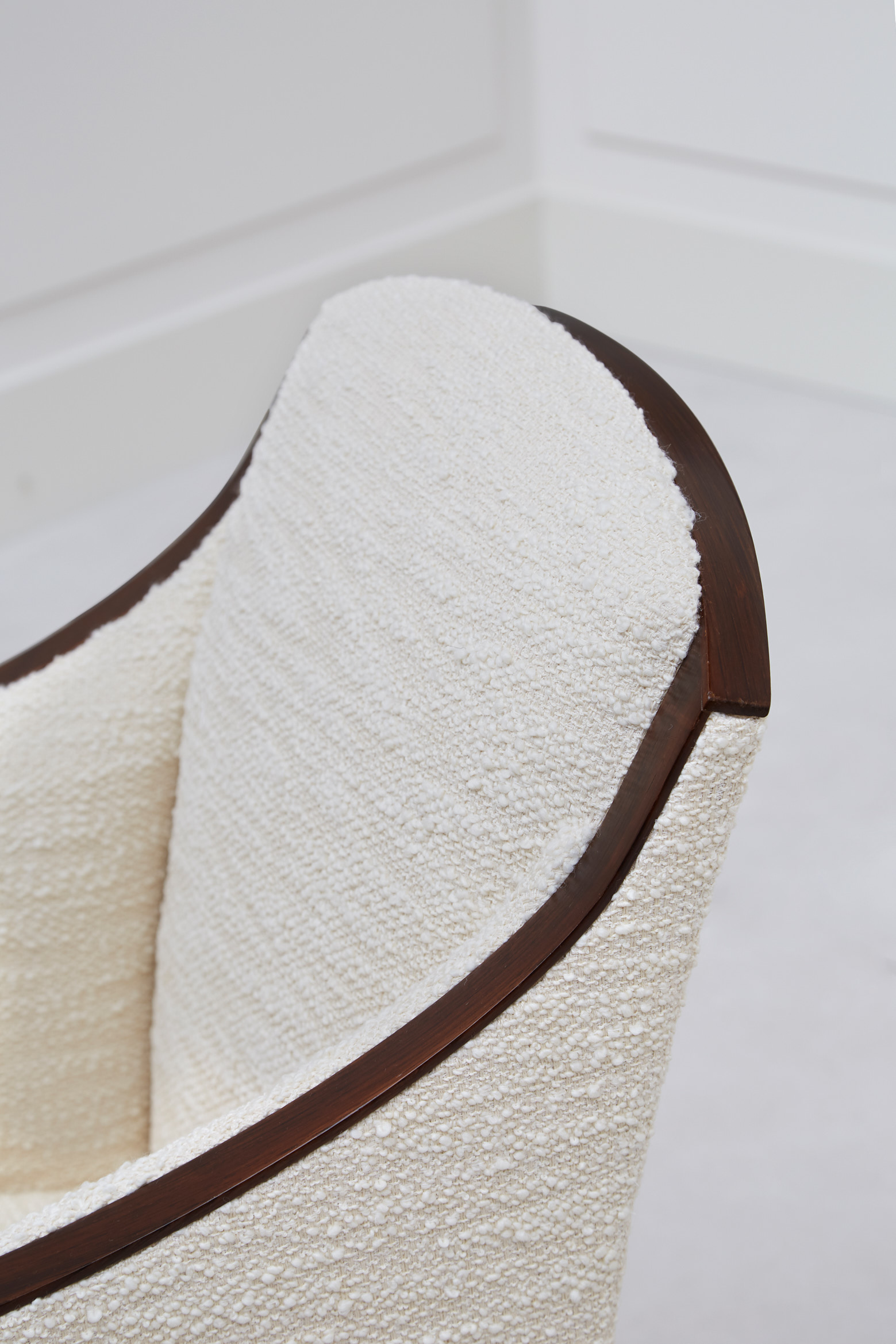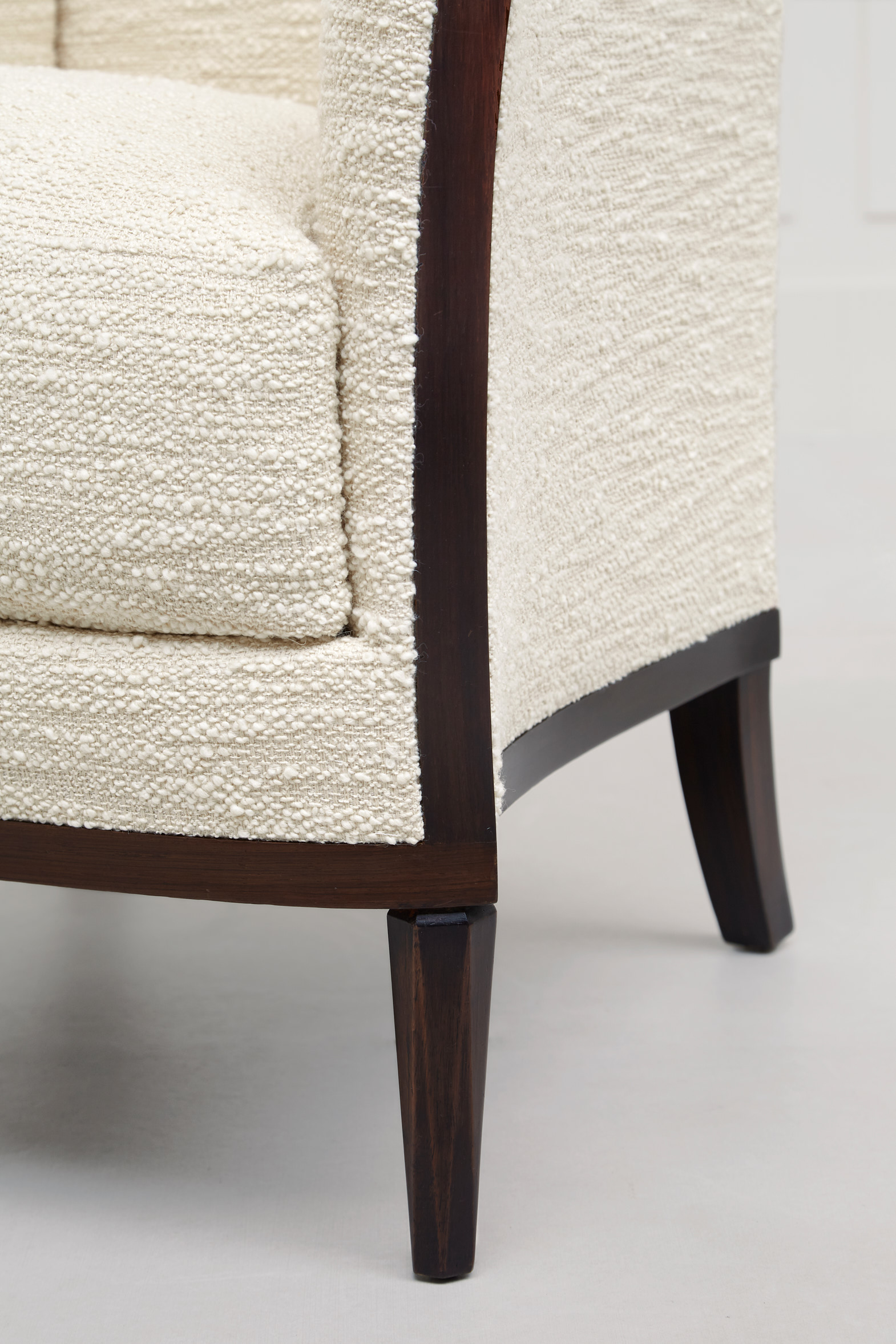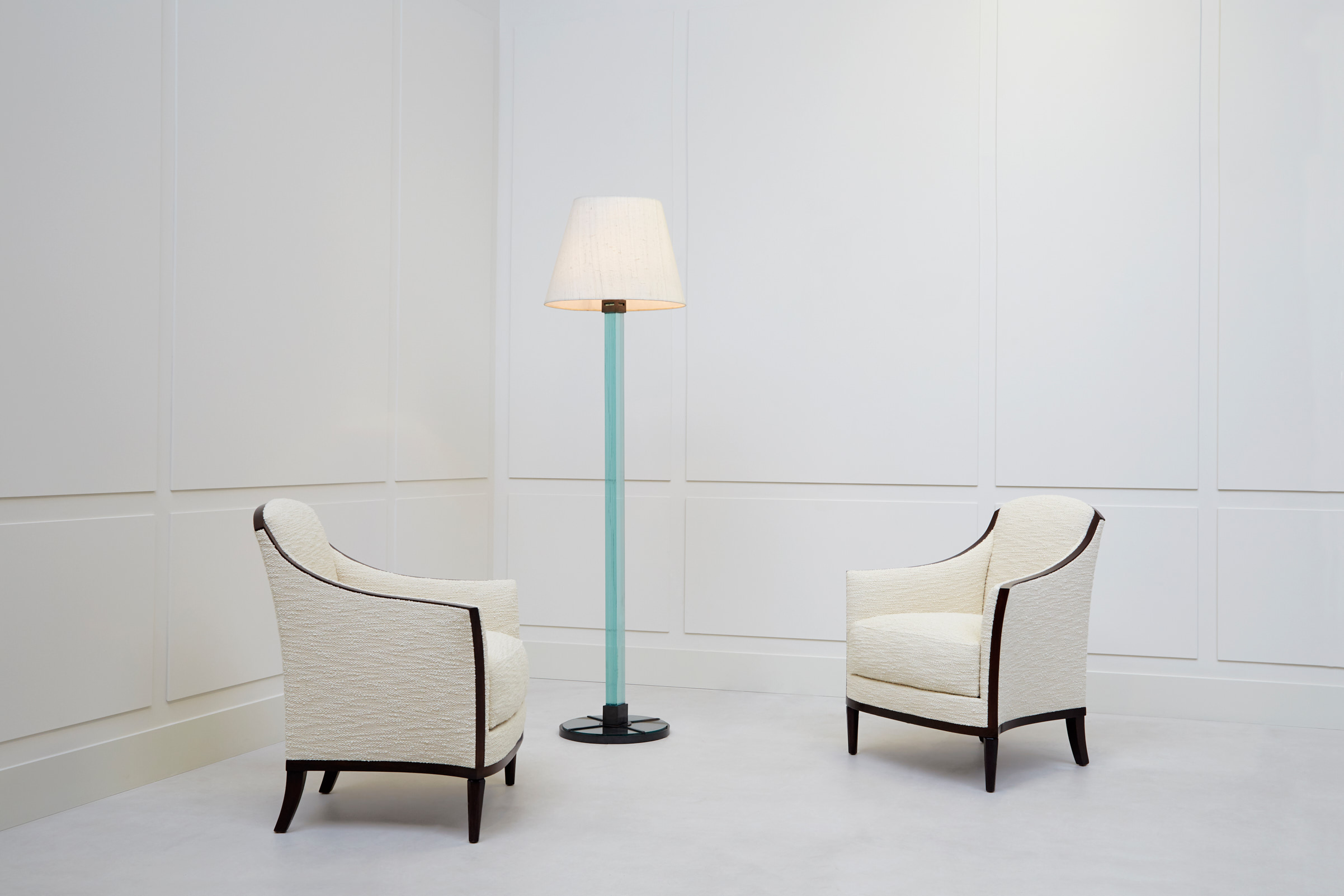 Jean-Michel Frank, Pair of armchairs
Jean-Michel Frank (1895-1941)
Sold
Pair of armchairs
circa 1927
This Brazilian rosewood pair of armchairs is very emblematic of the Jean-Michel Frank's style. Frank takes his inspiration if the classic «Bergère» from the 18th century and offers here a modernised version. The armrests which are particularly open invite us to sit down. Their curve draws a line which goes on the high of the back, the front mounts and underlines the base. This Brazilian rosewood stripe highlights the drawing and the volume of these armchairs ending with two faceted conic feet on the front and to sabre-shaped feet on the back. A thick removable cushion makes the seat. The whole is reupholstered with a non-original clear fabric.
Height 95 cm (37 1/2 in) - Width 84 cm (33 in) - Depth 71 cm (28 in)
Provenance :
- Robert Chevalier's Housetown, Epinal, East of France,1927.
- Thence by descent.
- Private collection, France, 1970.
- Auction at Drouot, Paris, 1984
- Private collection, France.
- Auction from December 4th, 2013, lot 288.
- Private collection, London.
- Purchased from the gallery Chastel-Maréchal from the above.
Literature :
- «Jean-Michel Frank», Pierre-Emannuel Martin-Vivier, éd. Norma, Paris, 2006, pp. 120-121.
- «Jean-Michel Frank», Léopold Diego Sanchez, éd. du Regard, Paris, 1997, pp. 92-93.
Share: