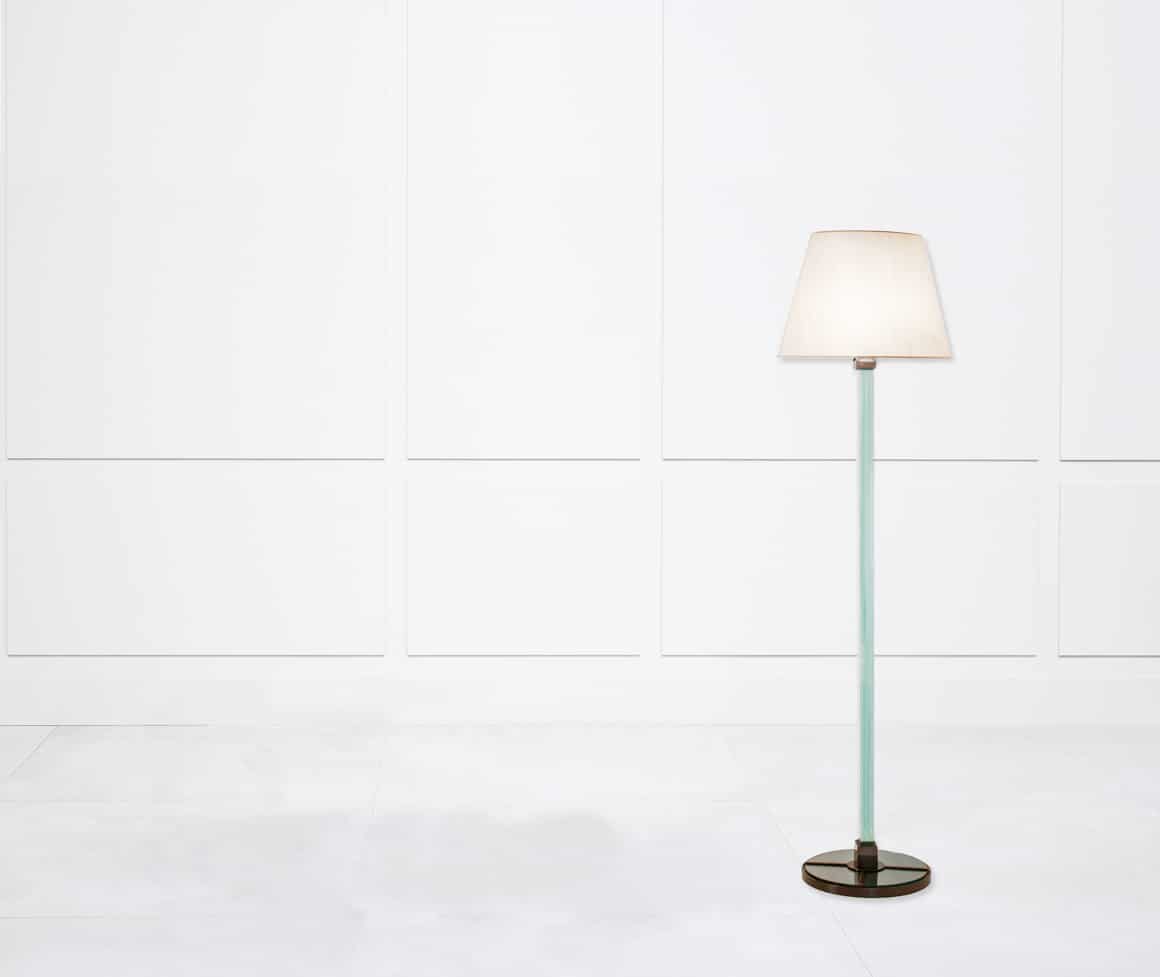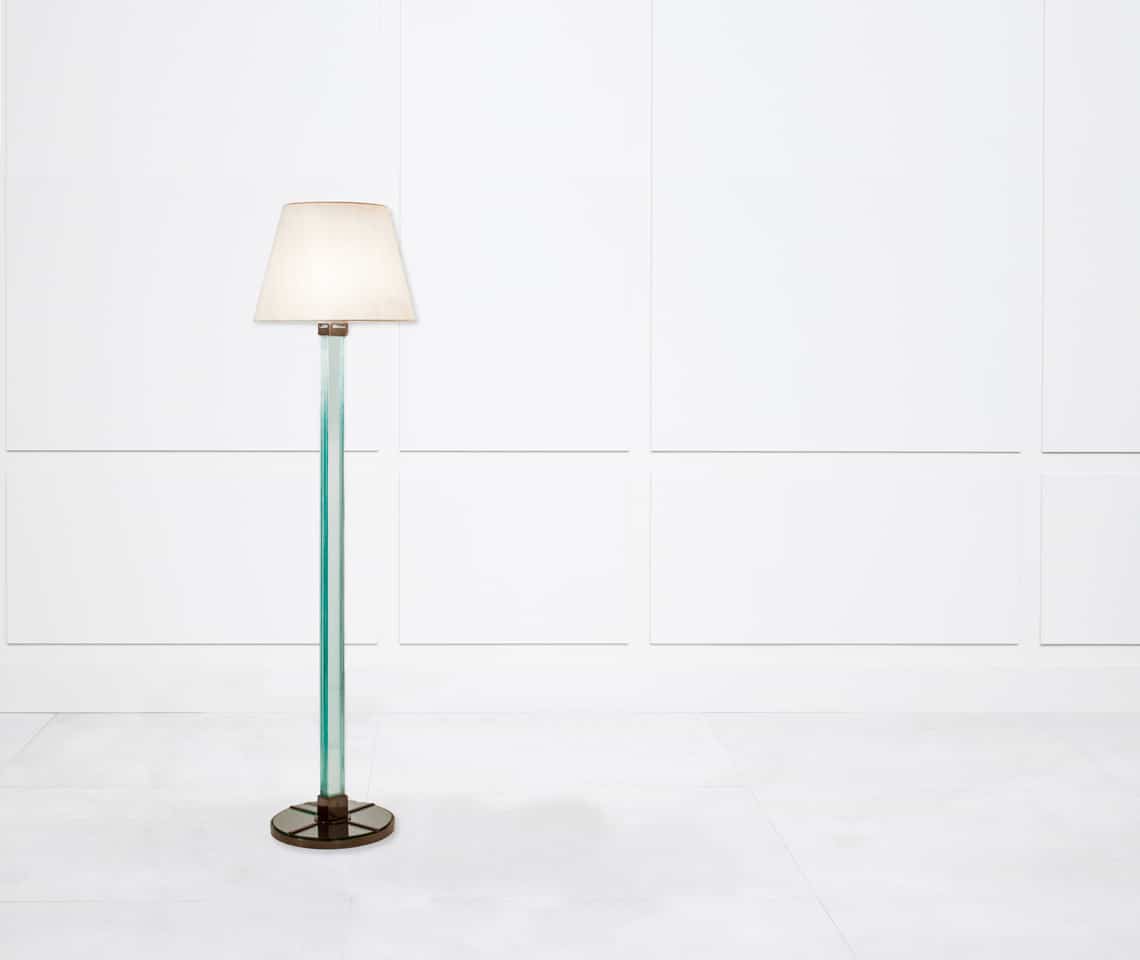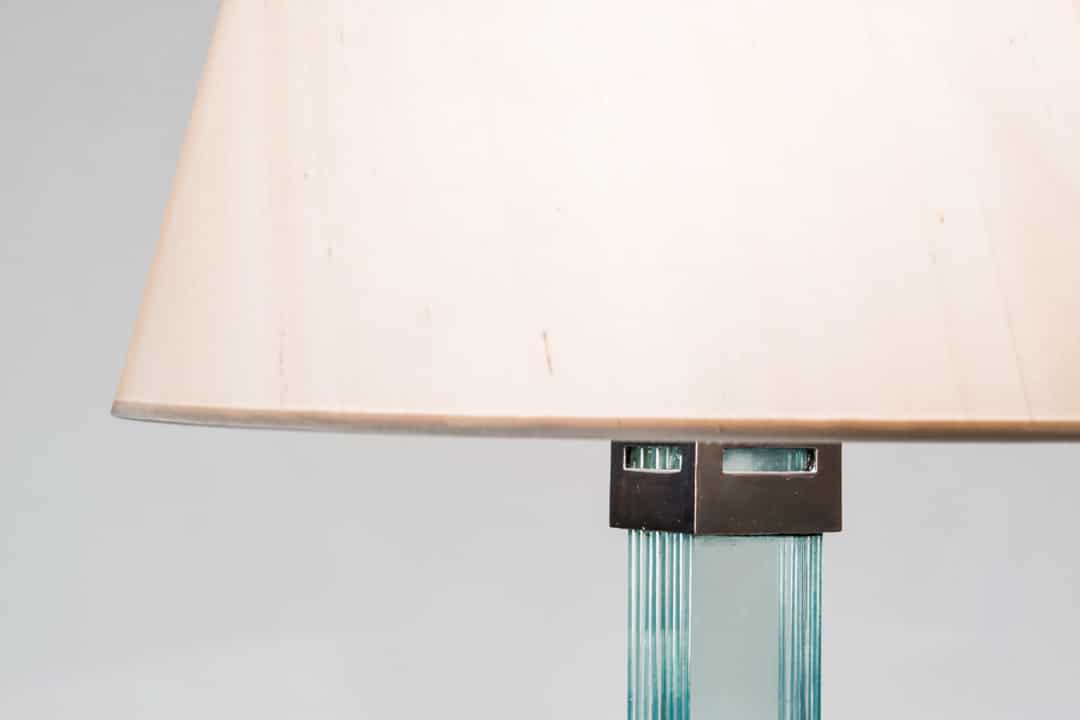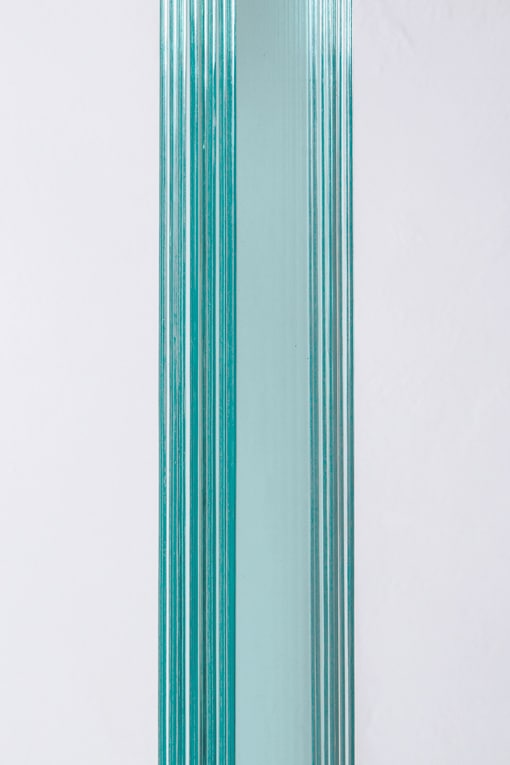 Jean-Michel Frank, Floor lamp
Jean-Michel Frank (1895-1941)
Floor lamp
circa 1930
Floor lamp in bronze with a medal pati- na and glass. The bronze circular base with a medal patina is topped by four transparent original glass quarters. The bole formed by eight glass slides, is set at the top and at the bottom in a bronze cube with this same patina. Each elements are original, except the lampshade. A simple cleaning has been made for this floor lamp. A certificate issued by the Jean-Michel Frank's Committee confirms the authenticity of this piece.
Height of the bole 174,5 cm (68 3⁄4 in) - Total height 213,5 cm (84 in) - Diameter of the lampshade 57 cm (22 1⁄2 in)
Provenance :
- Special order from the artist by Edward James, poet and sponsor of the Surrealists for his house located 35 Wimpole Street, London.
- Donation in 1964 to the Edward James' Foundation, West Dean College.
- « A surreal Legacy - Selected works of art from the Edward James Foundation», auction Christie's London, December 2016.
- Private collection, Paris, France.
- Purchased from the gallery Chastel-Maréchal from the above.
Literature:
- «Jean-Michel Frank, l'étrange luxe du rien», Pierre-Emmanuel Martin Vivier, éd. Norma, Paris, 2006, pp. 110 & 307 for similar models.
- «Jean-Michel Frank», Leopold Diego Sanchez, éd. du Regard, Paris, 1997, p. 251 for a similar model.
Share: