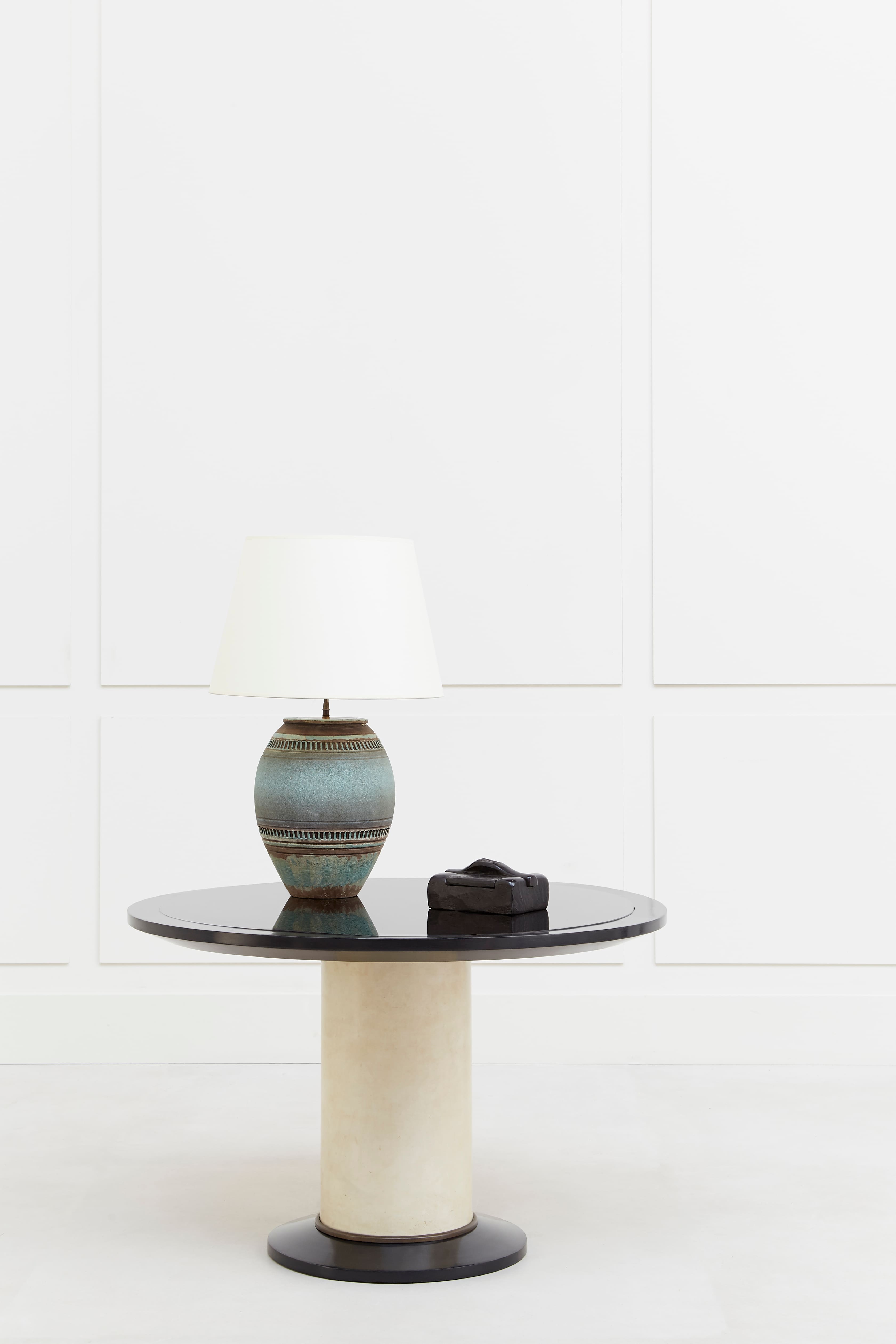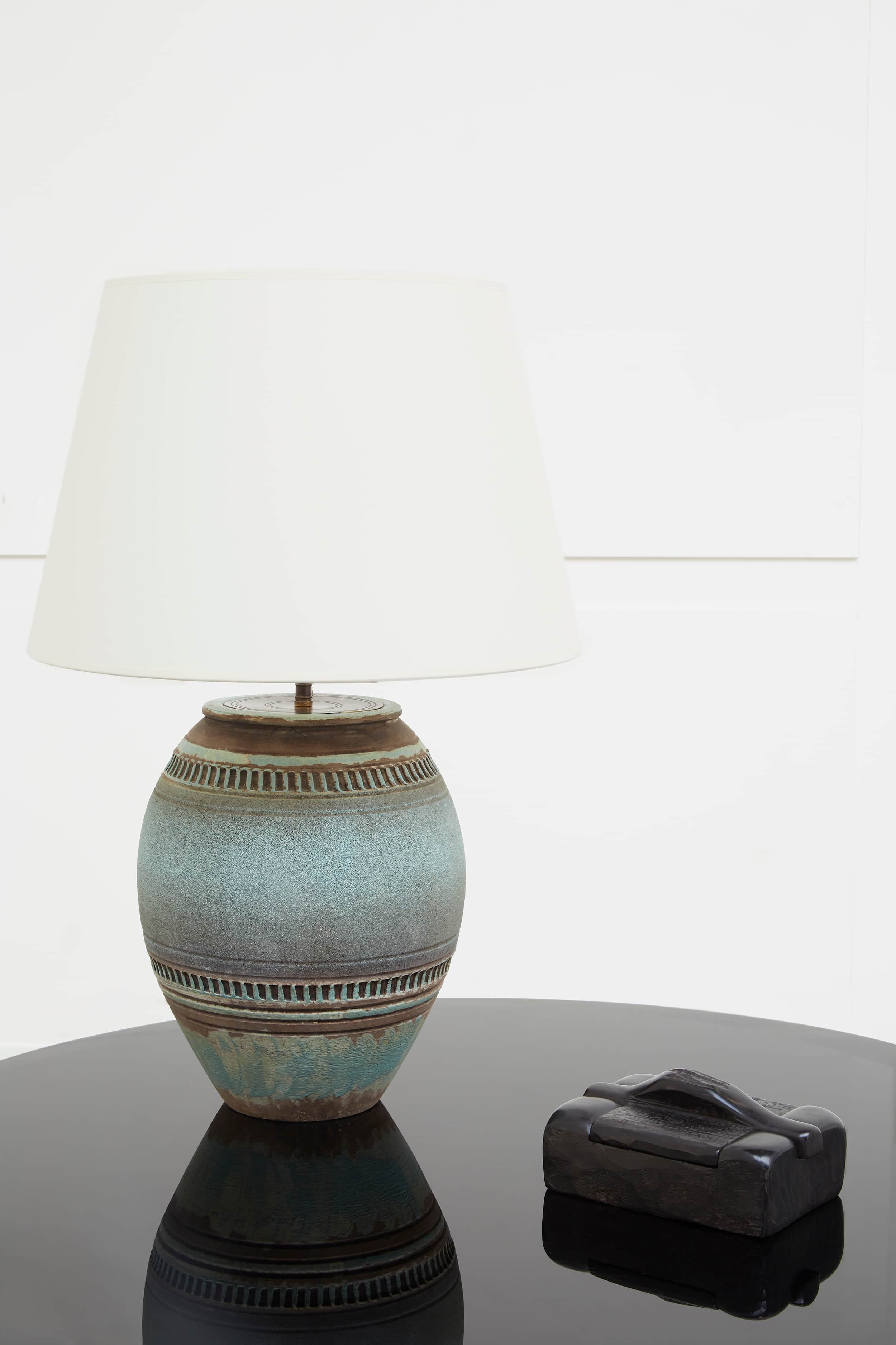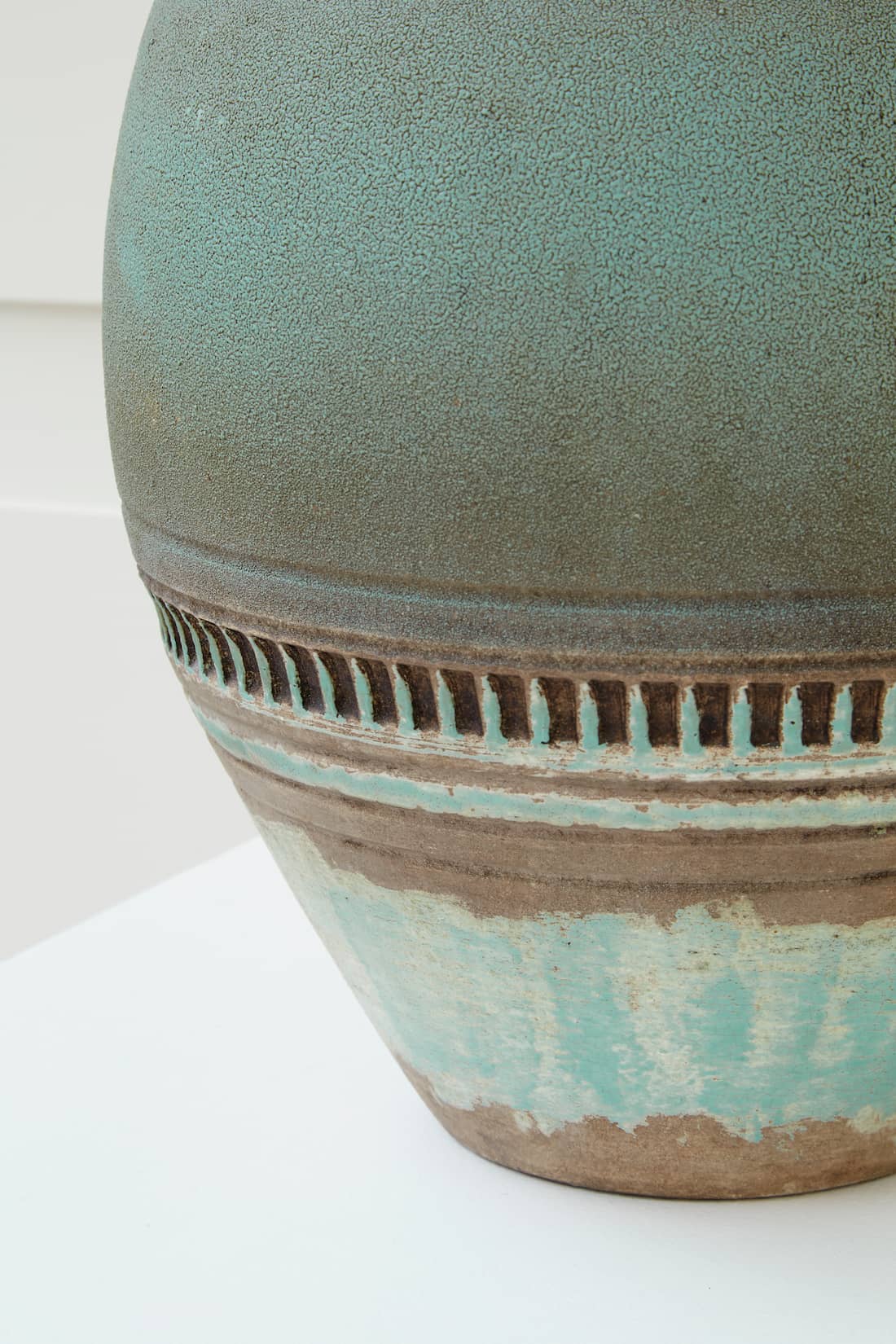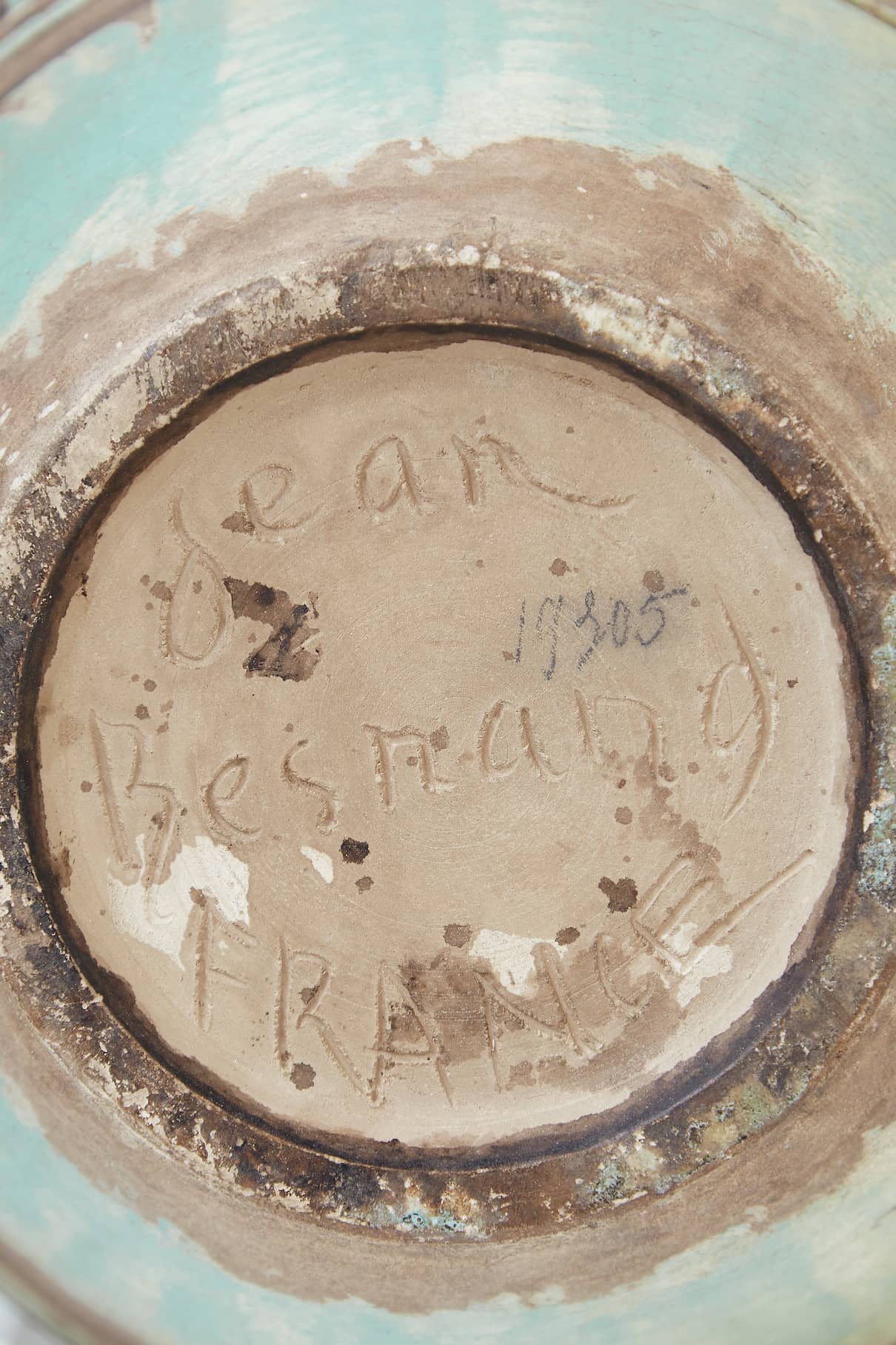 Jean Besnard, lamp
Jean Besnard (1889-1958)
Lamp
Circa 1930
Lamp whose brown-clay belly bears a turquoise "crispé" matt glaze.
It is decorated with concentric lines and two friezes of counter-relief rectangular patterns.
The piece is signed underneath "Jean Besnard FRANCE".
Total height 68 cm (26 3⁄4 in)
Vase diameter 27 cm (10 2⁄3 in)
Lamp shade diameter 45 cm (17 3⁄4 in)
Provenance:
Private collection, France.
Share: