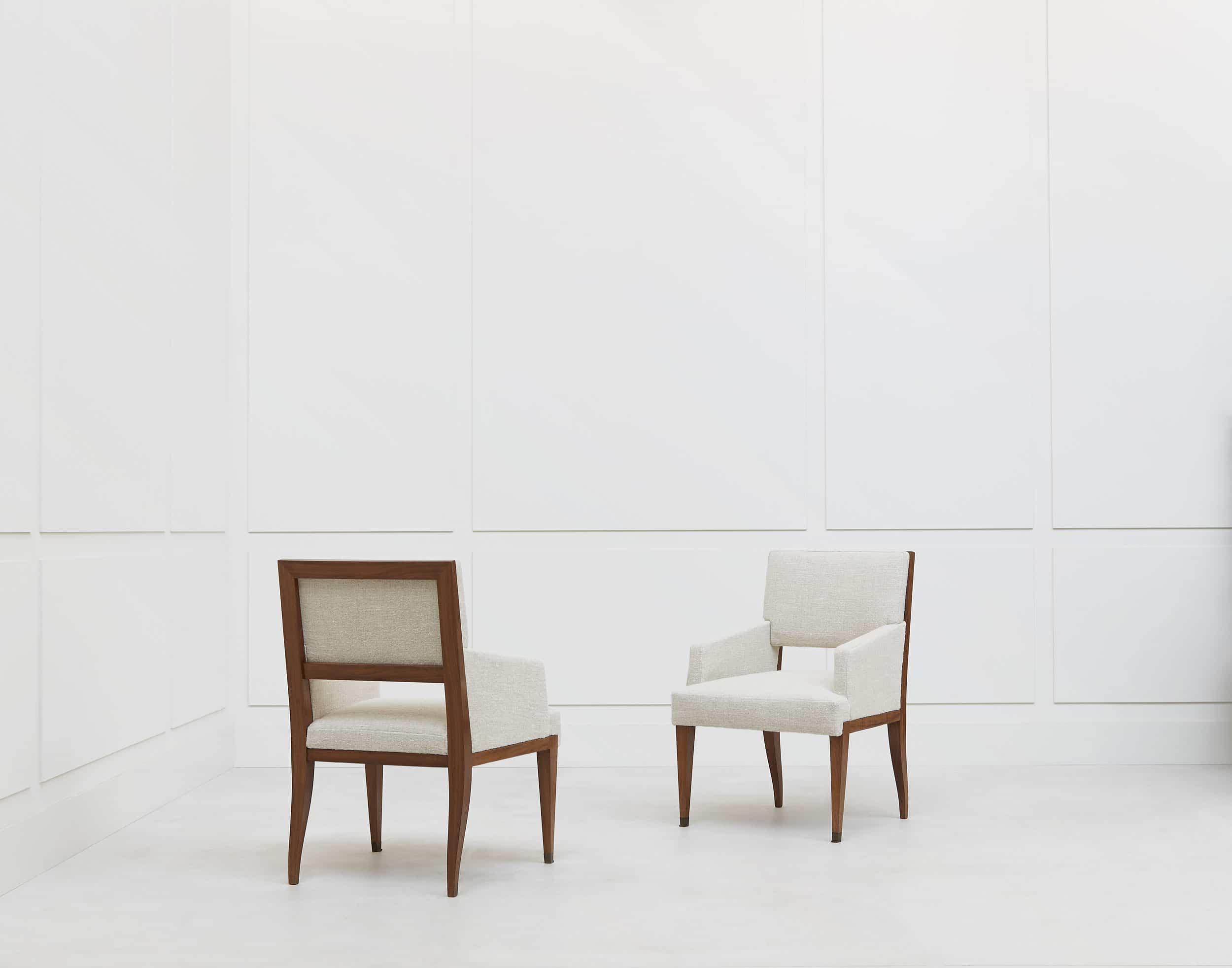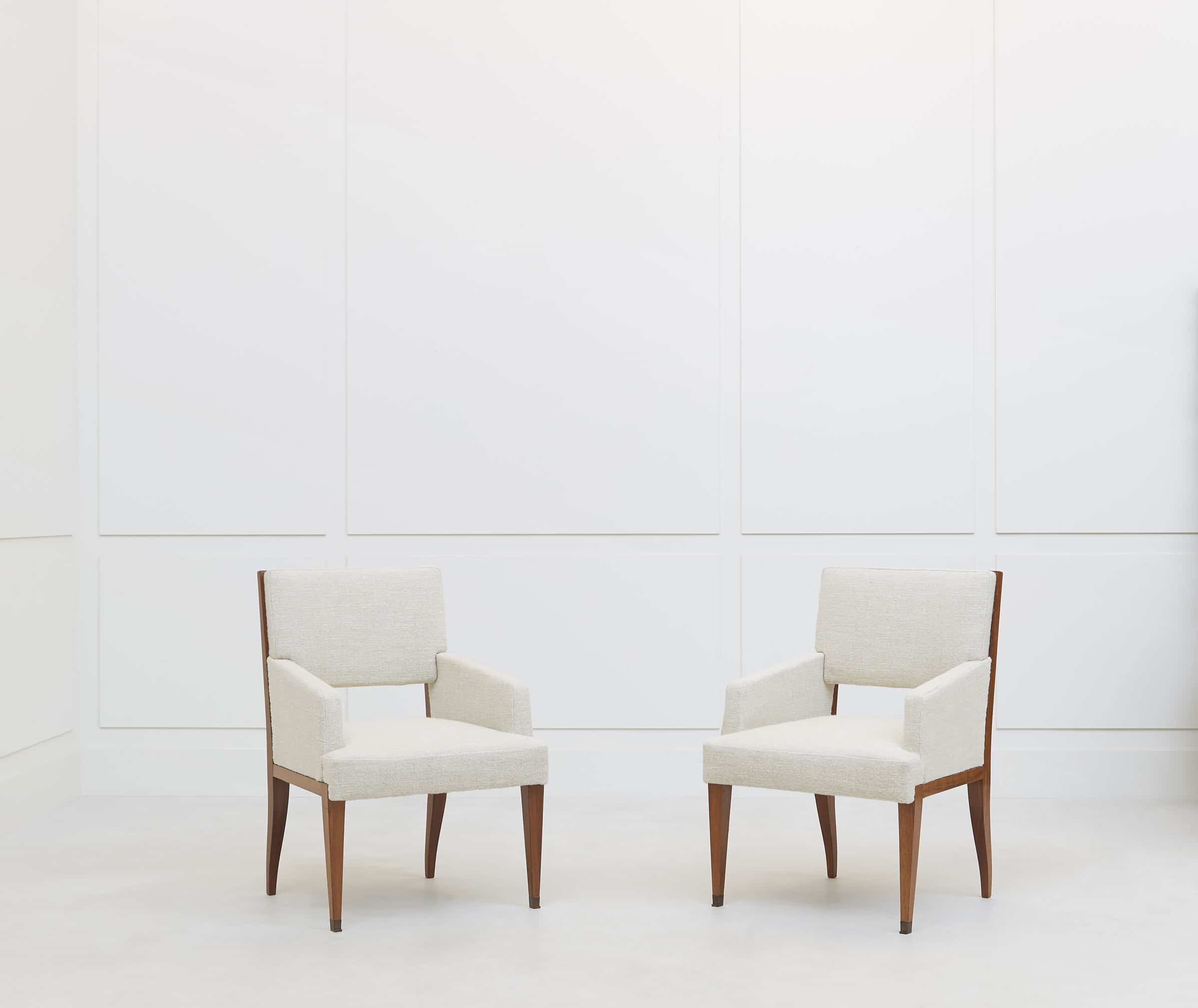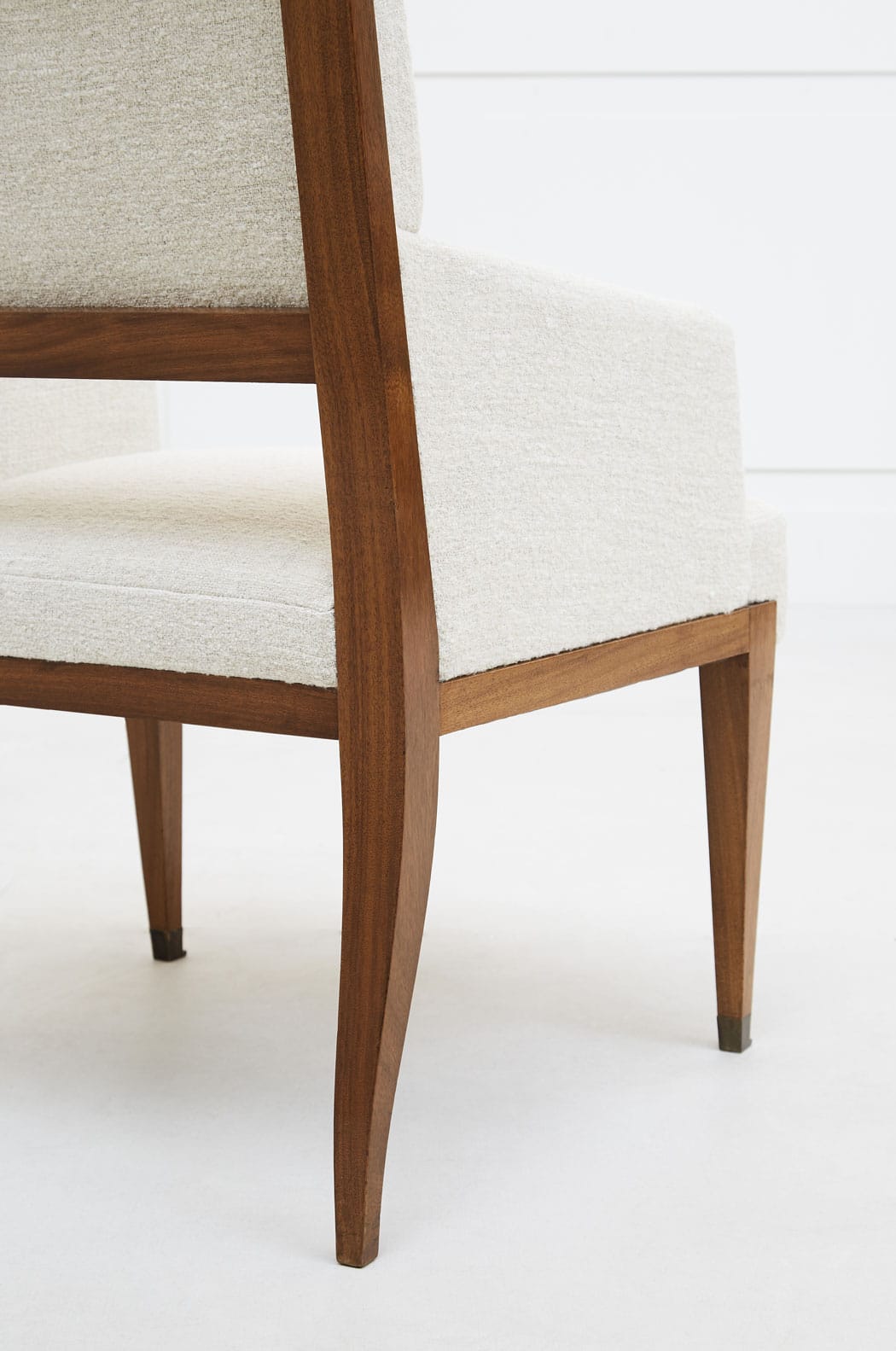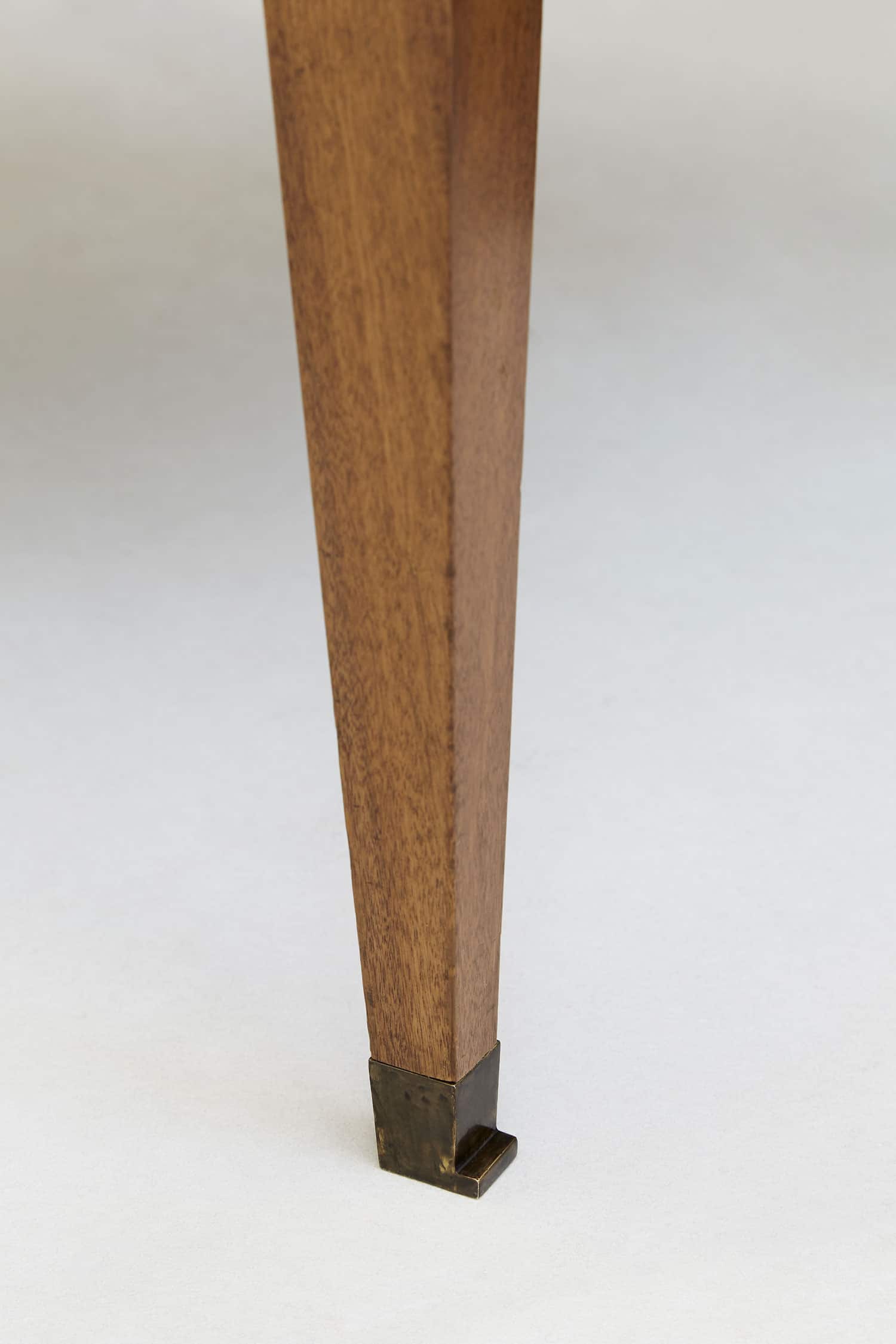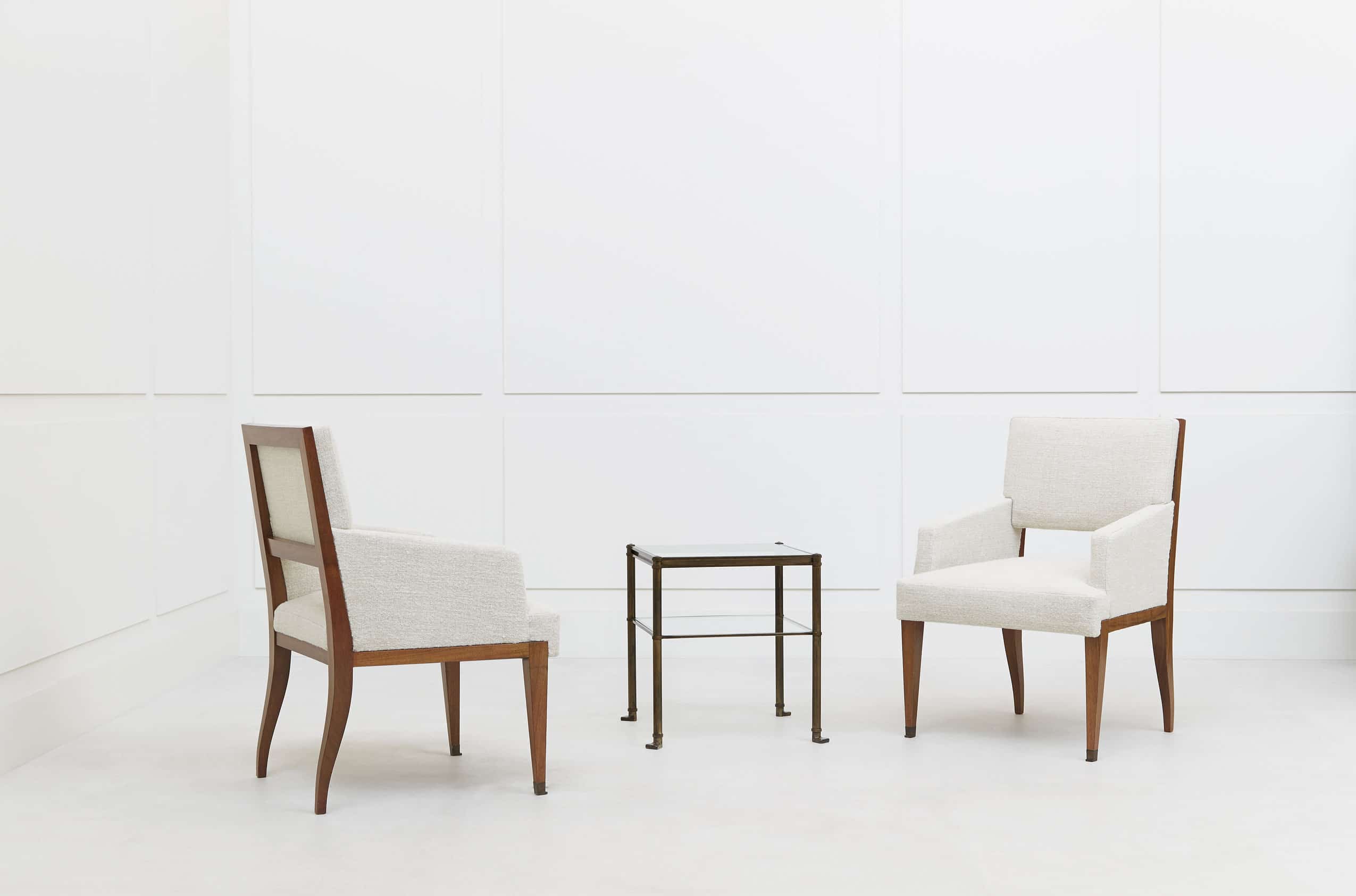 Jacques Quinet, Pair of armchairs
Jacques Quinet (1918-1992)
Jacques Quinet, Pair of armchairs
Circa 1960-61
Pair of armchairs in mahogany and bronze. Parallelepipedic legs on the front, ending with gilded bronze hoves. Legs on the back, in a sabre shape with a curve. Rectangular flat back. Solid armrests.
Height 90 cm (35 ¾ in) - Width 63 cm (24 ¾ in) - Depth 63 cm (24 ¾ in)
Provenance :
- Special order for a financial society, Marseille (South of France), 1960-61.
- Then by descent.
- Purchased directly by the gallery Chastel-Maréchal from the above.
Share: