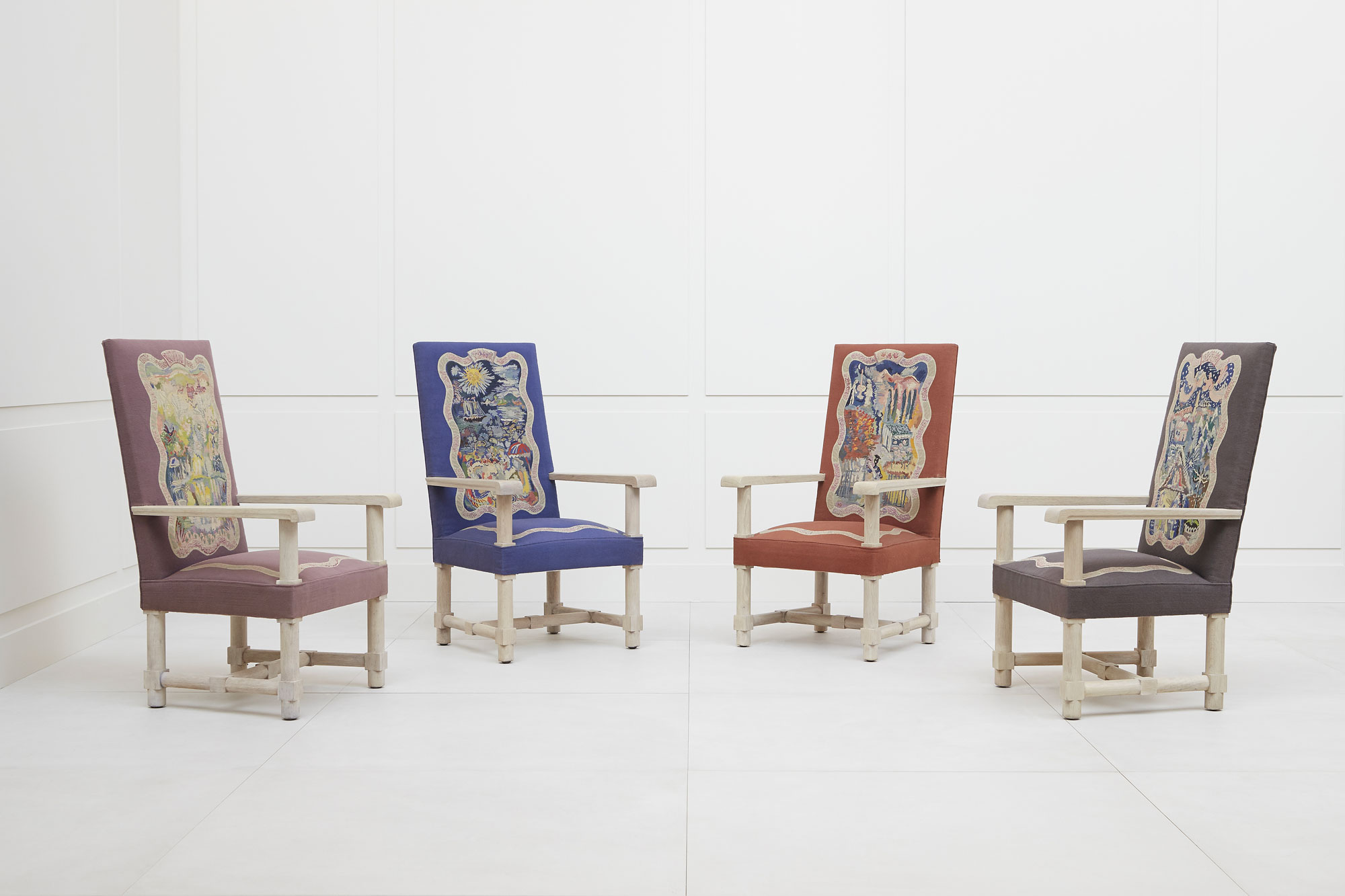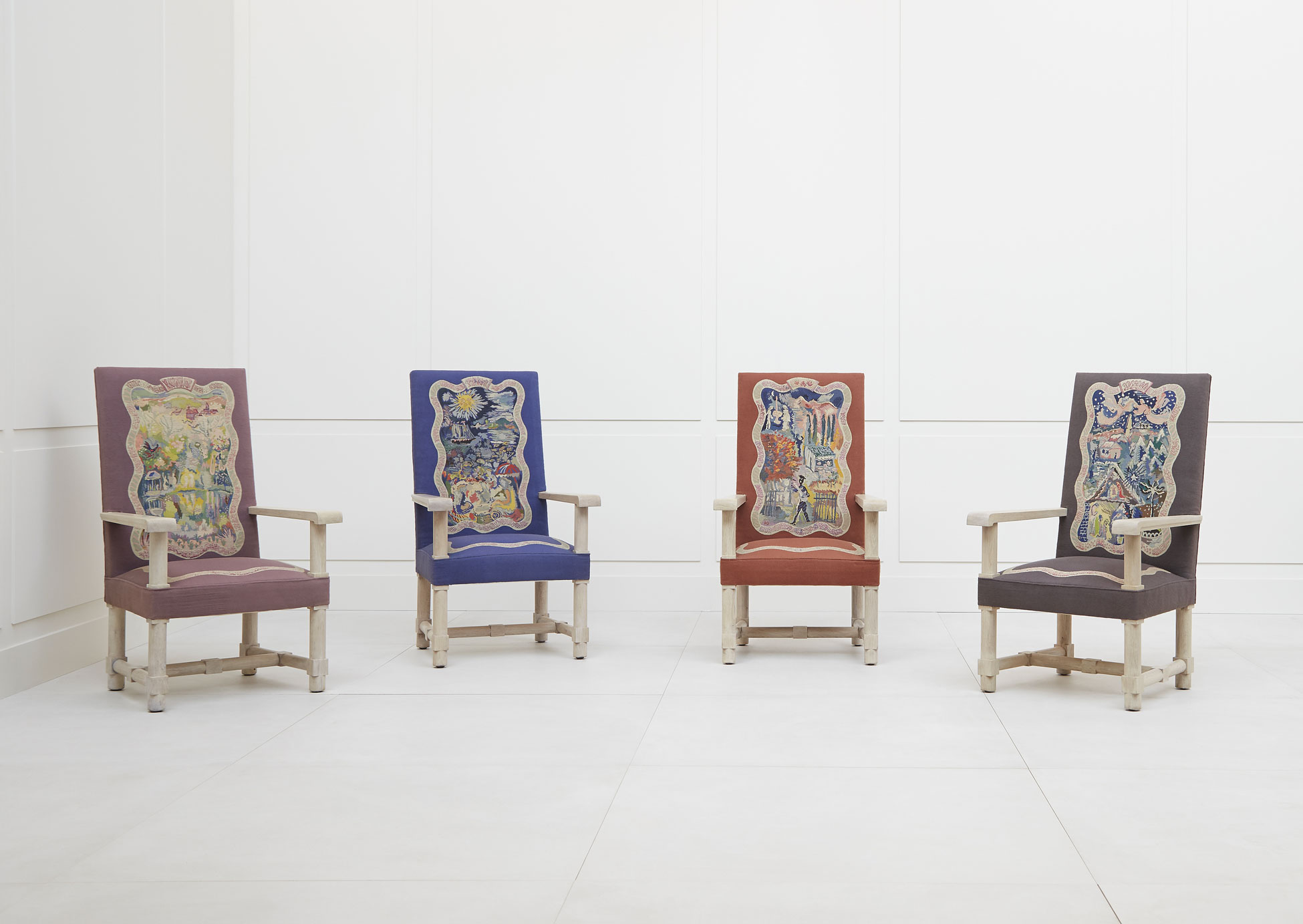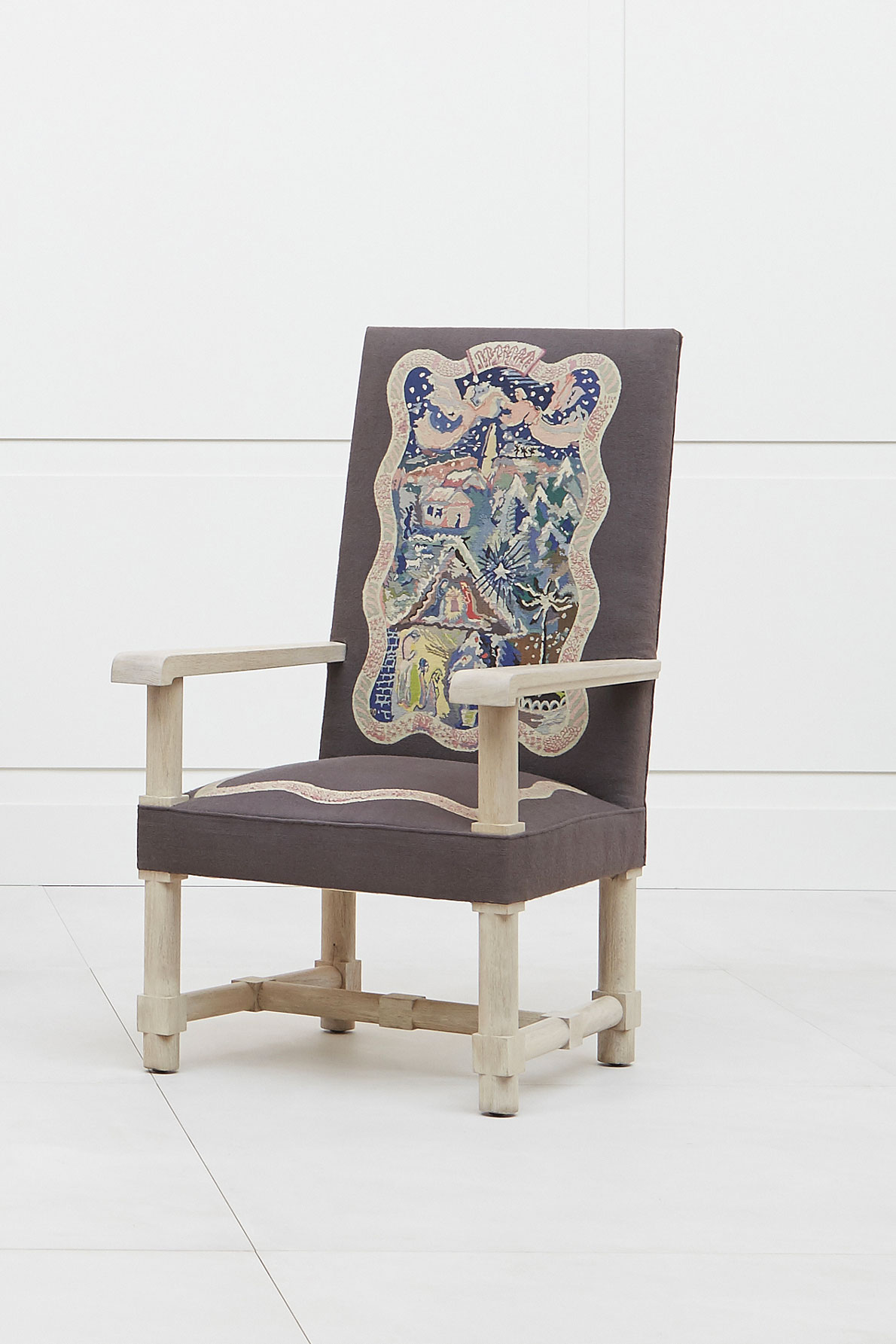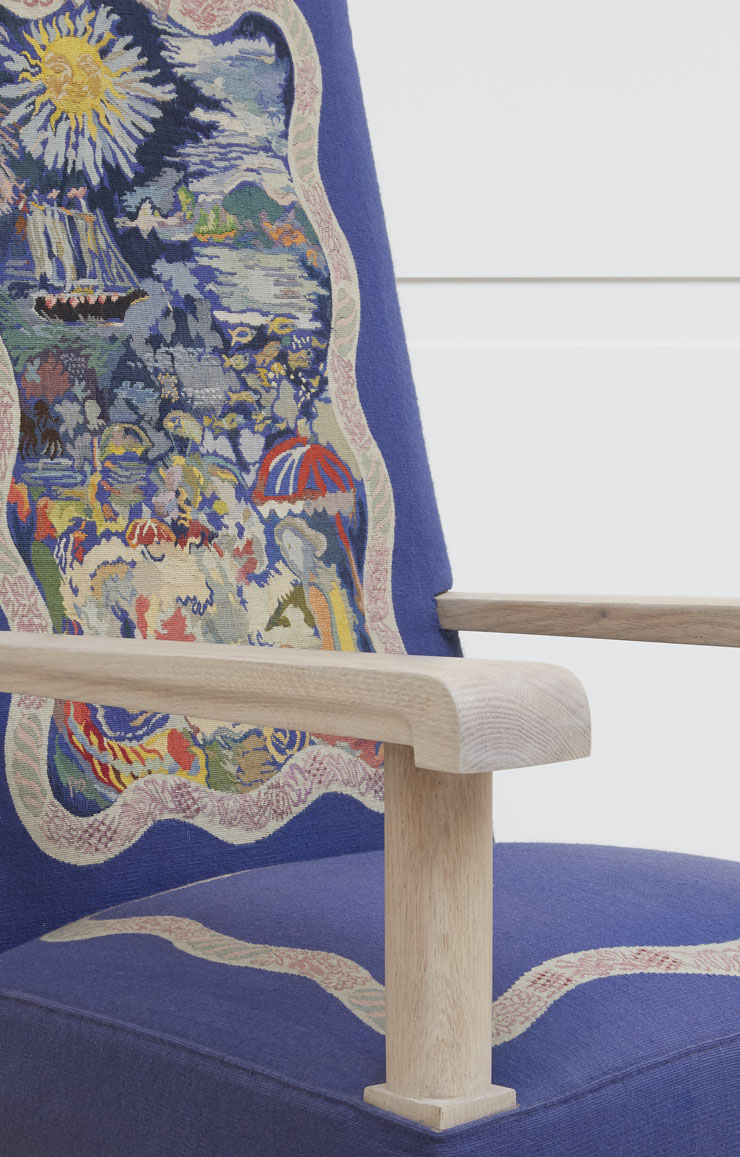 Jacques Adnet, Set of four armchairs «The Four Seasons»
Jacques Adnet (1801-1984)
Sold
Set of four armchairs «The Four Seasons»
circa 1940
Set of four armchairs with an oak structure and tapestry from Aubusson workshop by Pierre Olivier, for the Companie des Arts Français (French Arts Company). The four tapestries are monogramed P.O.
Height 47 3⁄4 in - Width 27 1⁄2 in - Depth 29 1⁄2 in - Seat height 16 1⁄2 in
Provenance :
This set of four important armchairs directly comes from the S. Castle, located in the Val de Loire region. Another set of twelve armchairs by Jacques Adnet, upholstered with a Pierre Olivier tapestry and illustrating the twelve months of the year, was also in this collection; as well as an important chandelier by Gilbert Poillerat. These pieces had been acquired in the 40's and had remained in the same collection until then.
Literature :
- Jacques Adnet, Louis Chéronnet, éd. Art & Indus- trie, 1948, pl. 39
- Jacques Adnet, Alain-René Hardy & Gaëlle Millet, éd. de l'Amateur, Paris, 2009, p. 174
- Les Décorateurs des années 40, Bruno Foucart, éd. Norma, Paris, 1998, p. 45
Share: