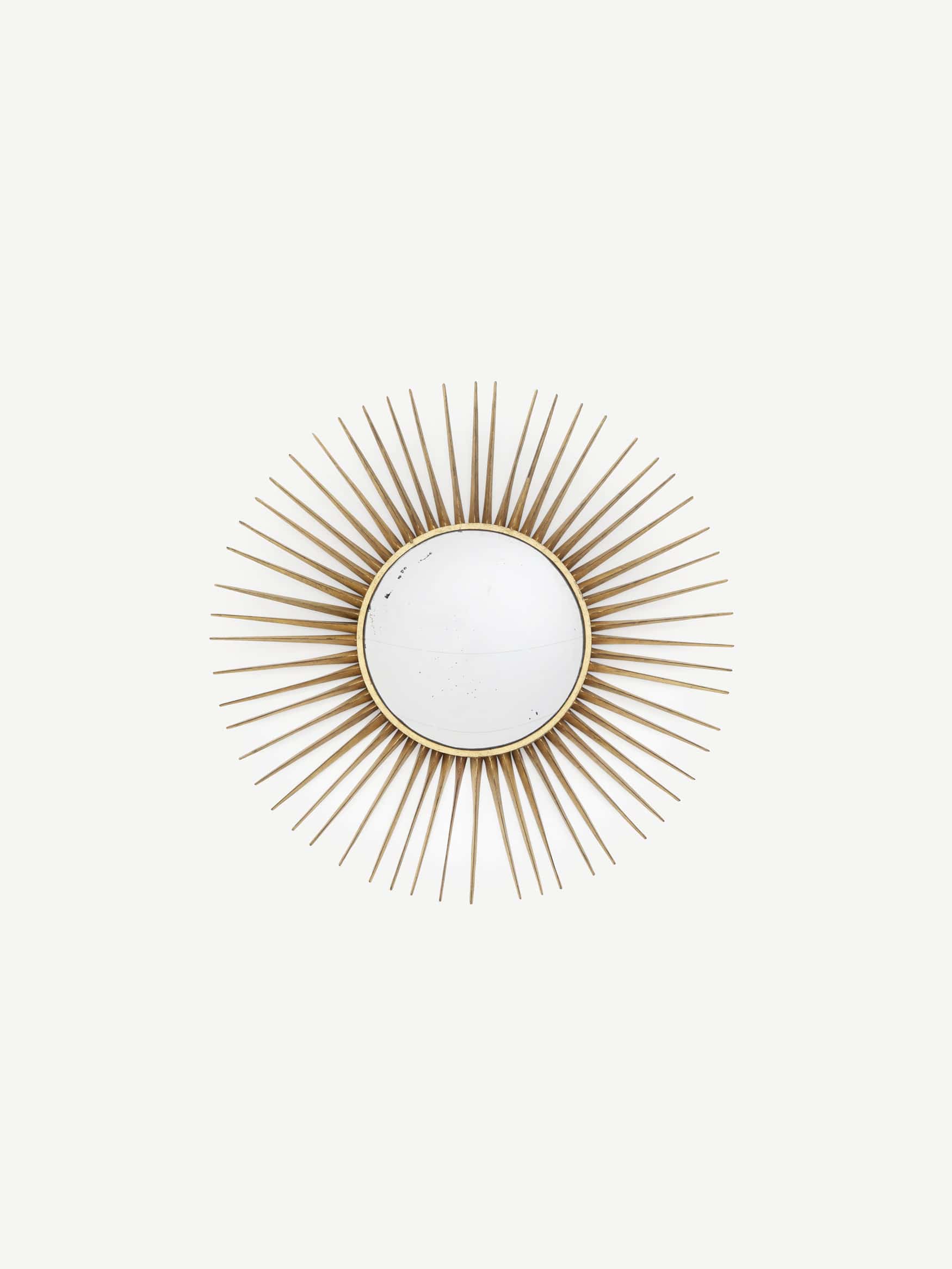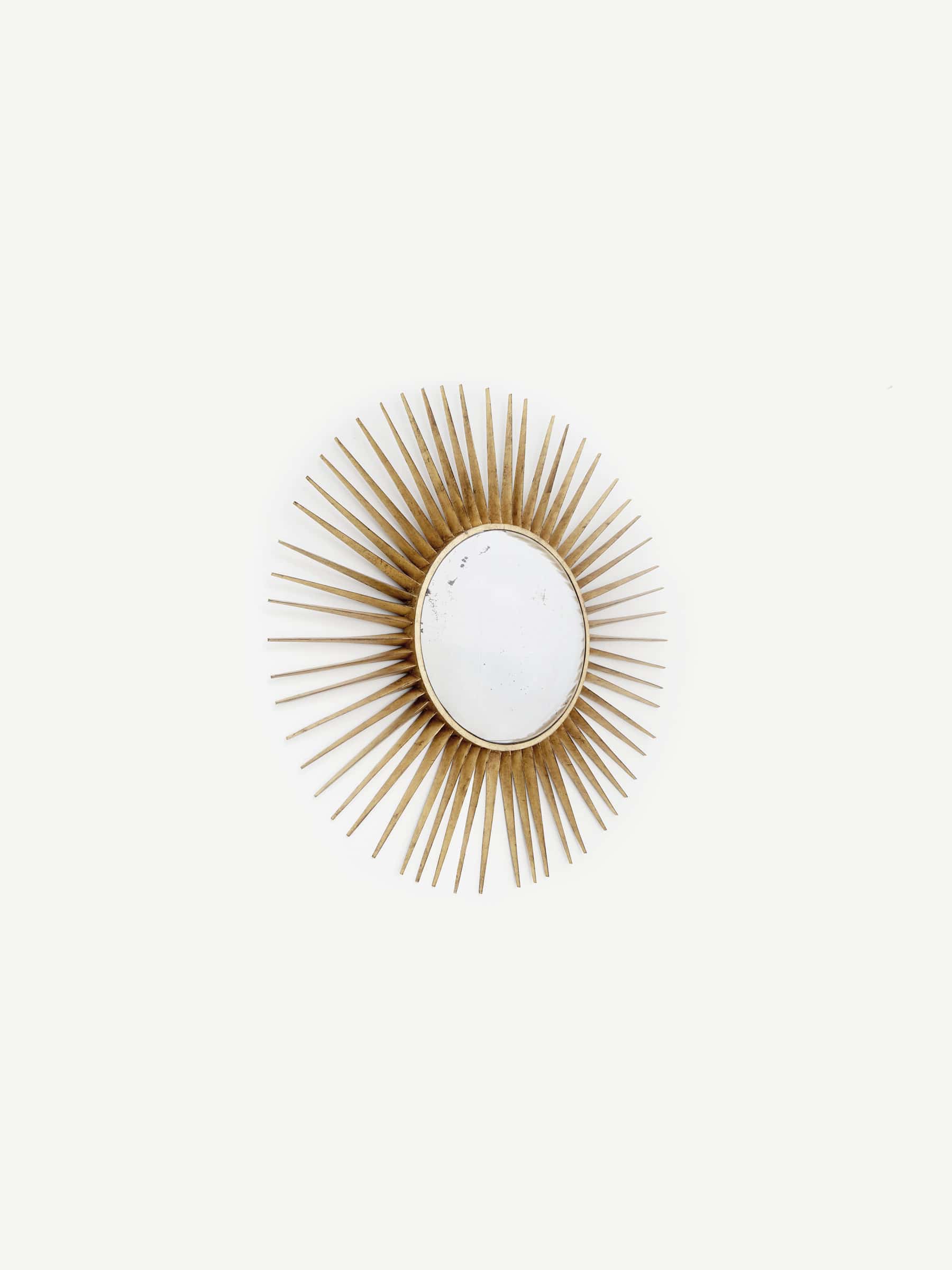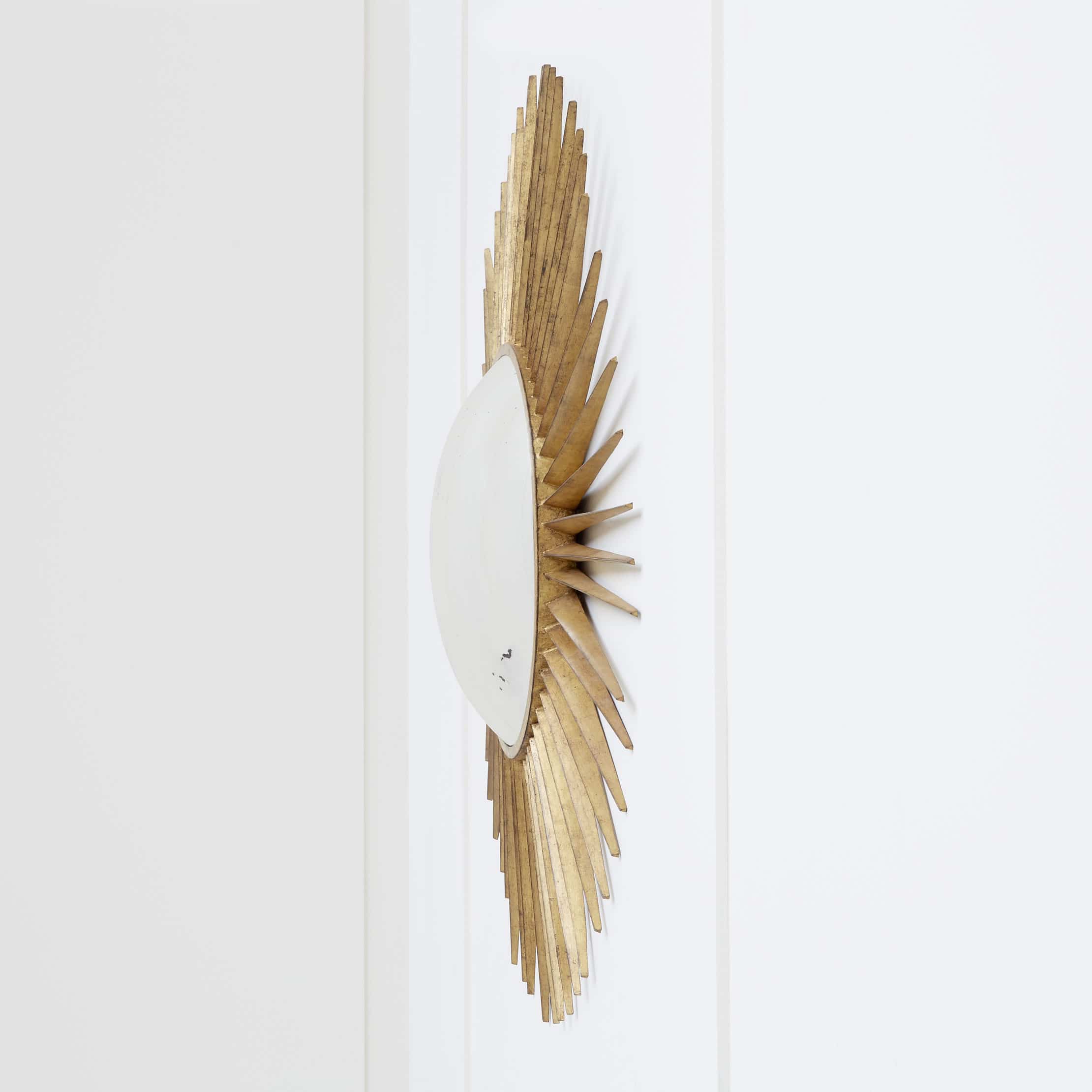 Gilbert Poillerat, Sun Mirror
Gilbert Poillerat (1902 - 1988)
Sun Mirror
circa 1940-45
Gold patinated metal convex mirror presenting a radiant sun.A certificate of authenticity issued by Didier Poillerat, son and right-holder of Gilbert Poillerat, will be provided to the acquirer.
Diameter 92 cm (36 1⁄4 in)
Provenance :
Private collection, Paris.
Literature :
- Ferronnerie Française d'Aujourd'hui, Gilbert Poillerat, Editions d'Art Charles Moreau, planche 44
- «Gilbert Poillerat, maître ferronnier», François Baudot, éd. Hazan, 1992, p.206
- Photographie d'archive du miroir ornant l'appartement de Line Vautrin. Revue Maison Française, 1962.
Share: