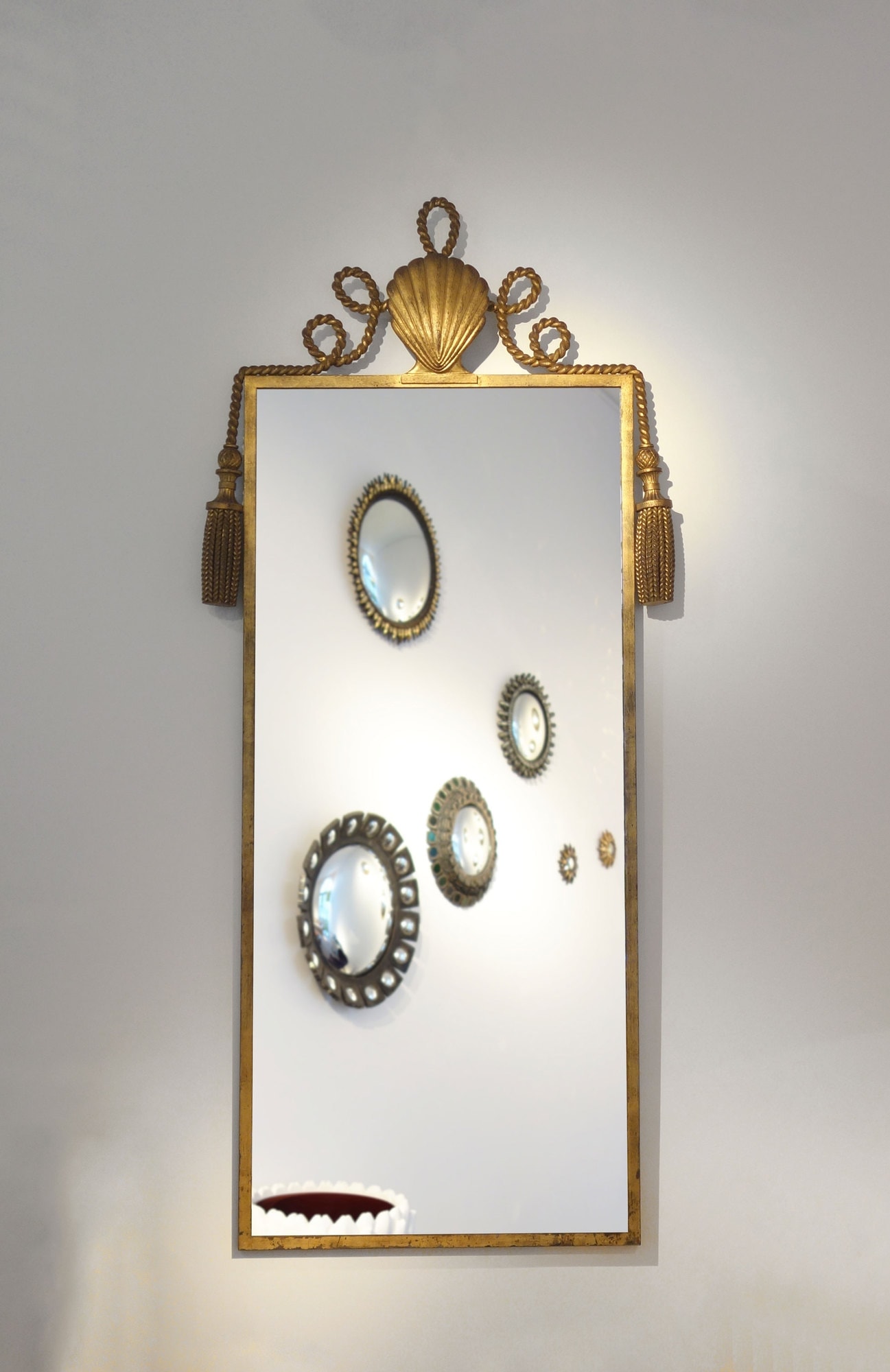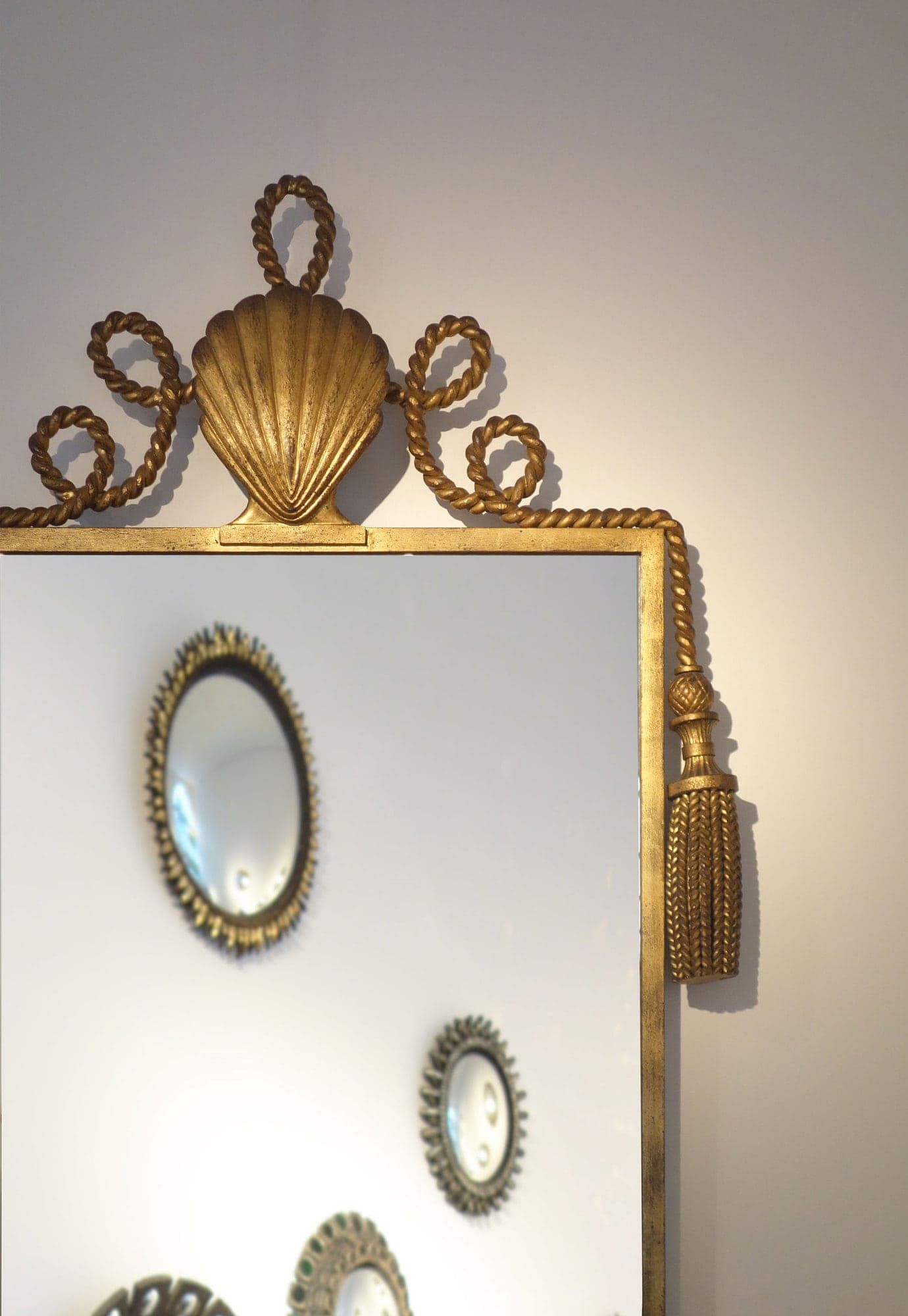 Gilbert Poillerat, Important and rare mirror (sold)
Gilbert Poillerat (1902 - 1988)
Sold
Important and rare mirror (sold)
circa 1940
Rectangular patinated and gilded wrought iron structure. Flat mirrored glass. This tall rectangular mirror is topped by a gilded wrought iron shell, topeed itself with a coiled cord ending by two pompoms, elegantly falling on each side of the mirror.
Height 174 cm (68 1⁄2 in) - Width 79 cm (31 in) - Depth 6 cm (2 1⁄4 in).
Literature :
- Gilbert Poillerat, maître ferronnier, François Baudot, éd. Hazan, Paris, 1992, p. 223 for the same set of ropes and the shell and pp. 85 and 123 for pompoms.
Share: