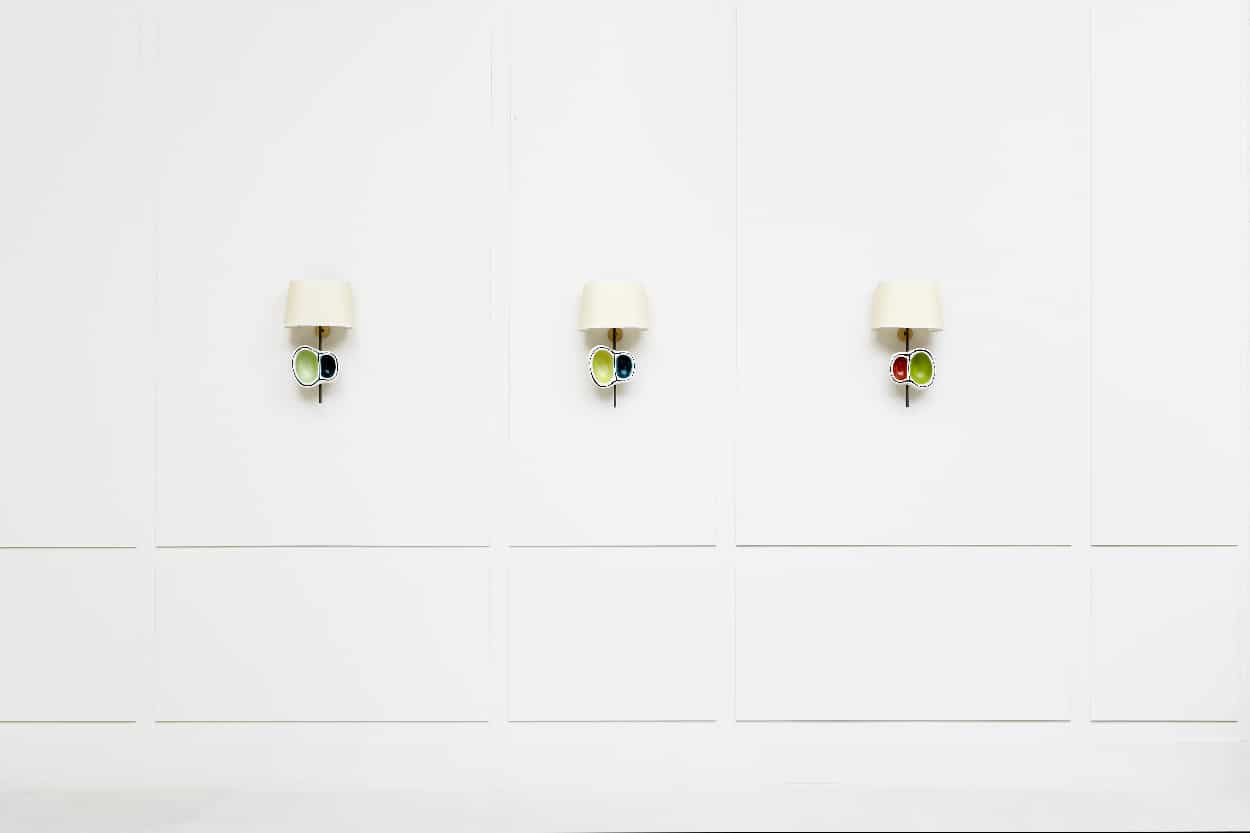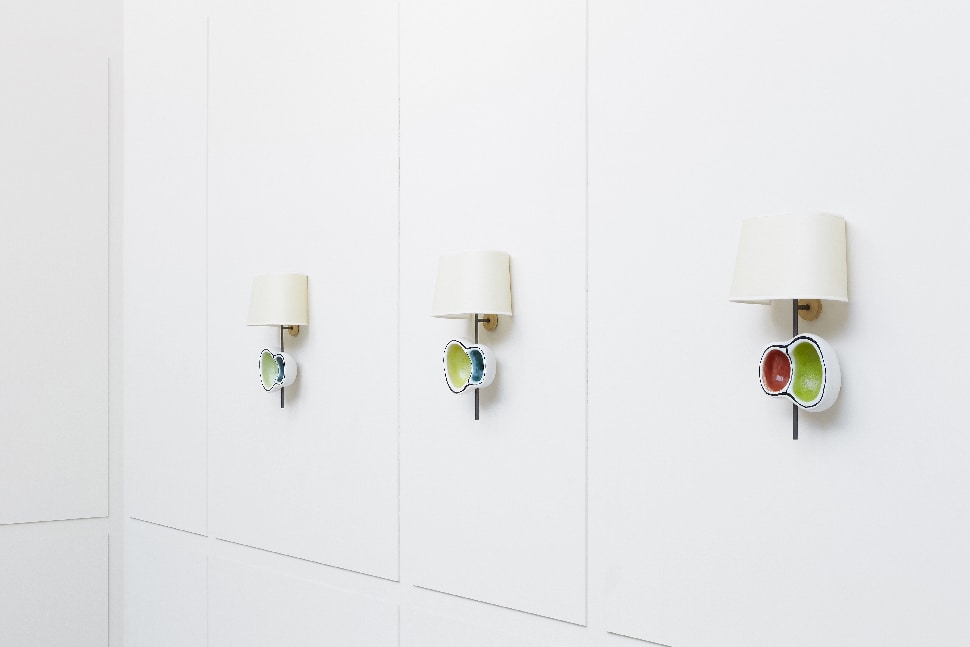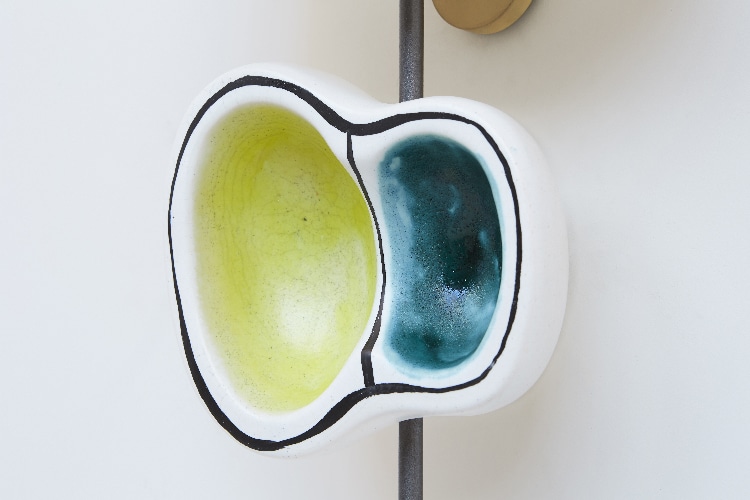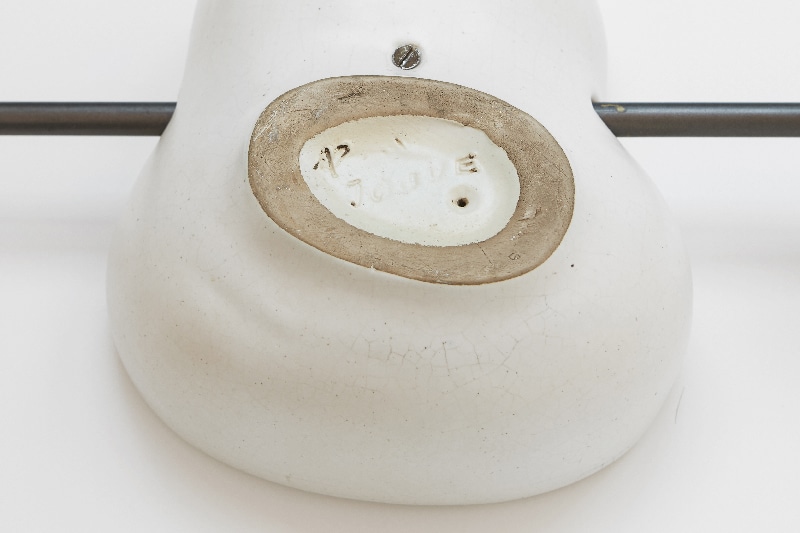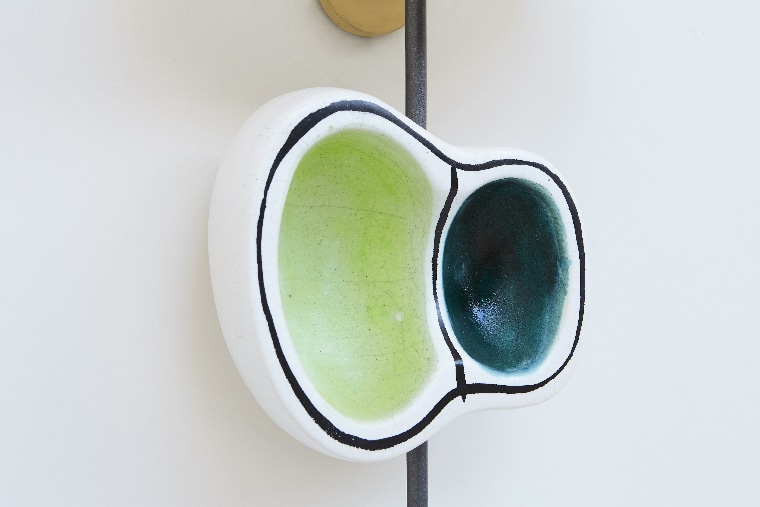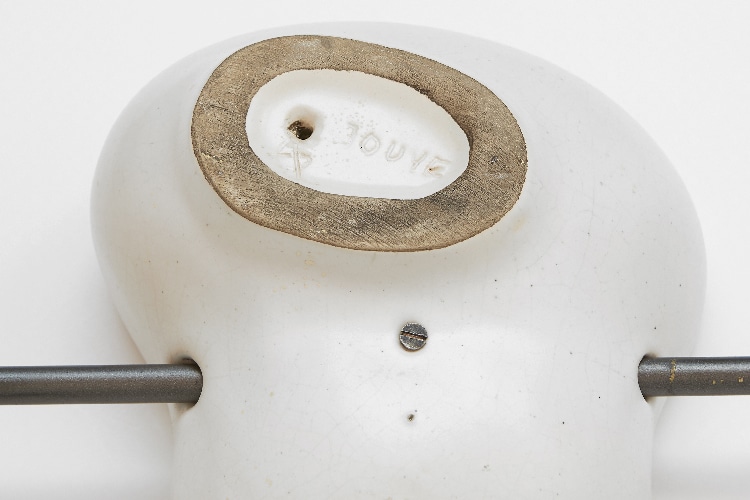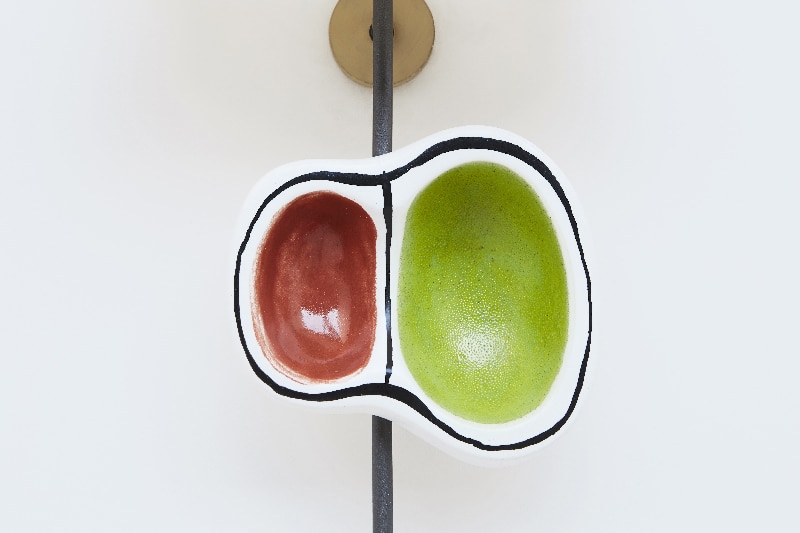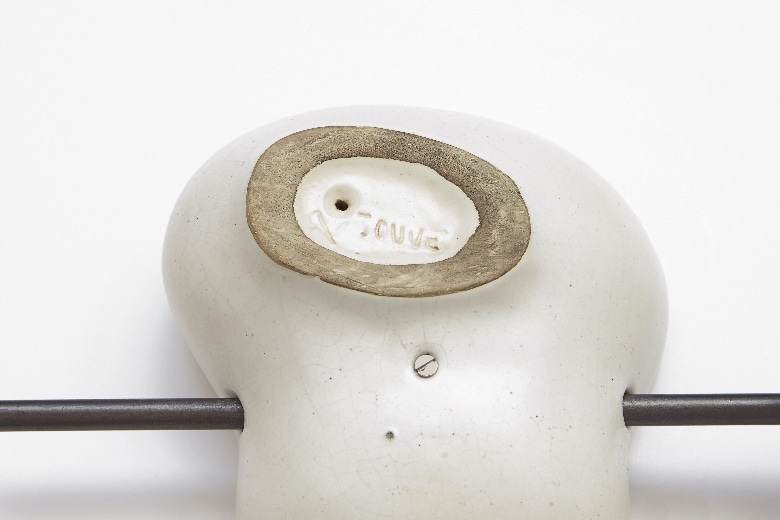 Georges Jouve, set of three sconces
Georges Jouve (1910-1964)
Sold
set of three sconces
circa 1955
Set of three ceramic sconces. Each sconce is made of a ceramic piece with two different sizes concave lobes. This part is in white ceramic with a black cracked glaze. Inside these two lobes, a different enamel color: green and peacock blue, green anise and clearer blue, red and green. This rhythmic game of colors is highlighted by the different kind of enamel : smooth or rough. So, the light reflects differently. A black line on each sconce follows the edges of the shape. Each piece in perfect original condition is signed «Jouve» with the «Alpha» cypher on the back.
Height 53 cm (20 ¾ in) - Width 29 cm (11 ¾ in) - Depth 17 cm (6 ¾ in)
Provenance :
- Pieces produced by Georges Jouve for a couple of close friends, Saint-Tropez, France.
- Thence by descent.
- Purchased directly from the above by the gallery Chastel-Maréchal.
Literature :
- «Le Regard d'Alan», catalogue de vente Binoche & Godeau, Drouot, 6 octobre 1991, lot 22.
Share: